Find Riding-Specific Footwear Built for the Challenges of the Road at H-D® Dealerships Country-wide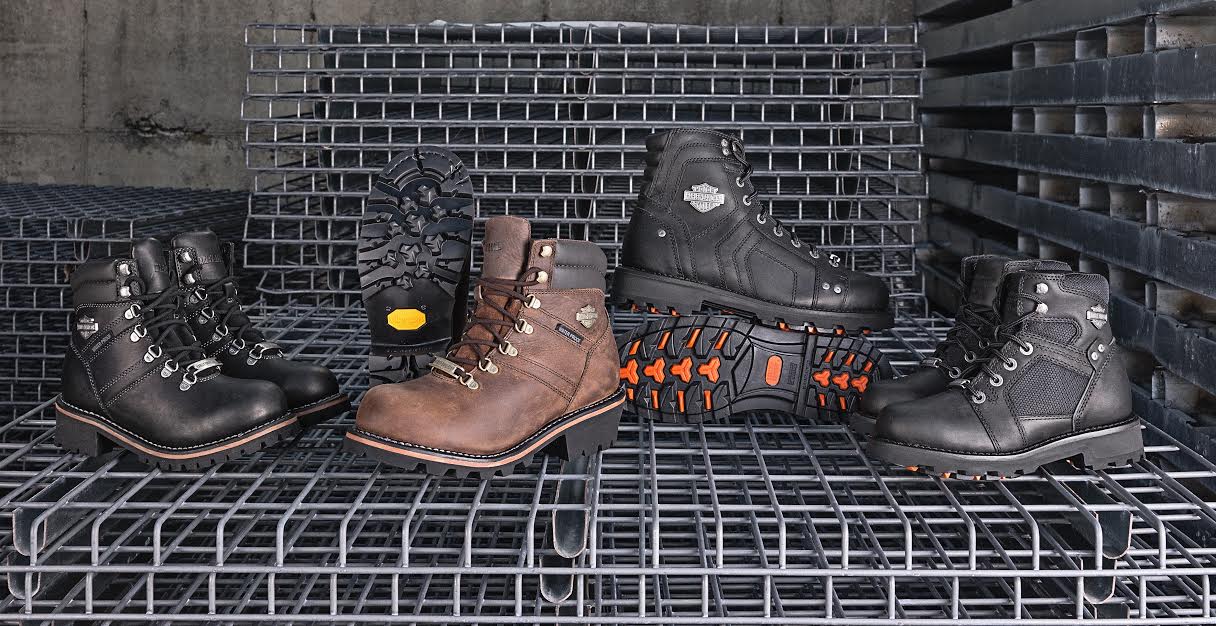 Boots built for the demands of the road provide comfort and protection to riders, helping to ensure an enjoyable ride. The newest styles in H-D Footwear's Performance collection includes riding-specific footwear featuring the latest comfort and safety technology.
Riders face a unique set of challenges and needs as they gear up for rides. Whether riding to work or cruising across the country, riding-specific footwear is essential. With a focus on comfort and protection for the long haul, Harley-Davidson's fall performance collection offers a range of silhouettes constructed with a range of outsoles, weather protection and linings to meet the needs and aesthetics of all riders.
"For the fall performance collection, the emphasis is on the materials and technology to create footwear addressing the many concerns of life on the road," said Amy Lovall, Wolverine's product manager of the Harley-Davidson® footwear product line. "Protection and comfort are top priority for H-D® riding boots, but we also remain dedicated to providing these features on silhouettes that compliment riders' personal style."
The Ladson is a classic lace-up silhouette, built tough with performance features for women riders. Utilizing waterproof technology, the seven-inch boot features waterproof full-grain leather with a breathable waterproof membrane to keep feet dry, comfortable and road ready. The heavy tread lug sole provides traction underfoot for added stability on the road. Available in black and  brown leather.
For added safety and protection on the road and comfort underfoot, the women's Radbourne is the ultimate in riding footwear. For exceptional durability and protection, this five-inch lace-up boot features full-grain leather with Codura® mesh inserts and lining. ShockAbsorber Twin Pad™ Comfort Technology cushions the foot and absorbs shock with each step for increased comfort. The lightweight flexible polyurethane midsole with rubber street side is constructed with Goodyear® welt for increased longevity of wear.
These styles and more can be found at select Harley-Davidson® dealerships this fall.