Post and images by contributor Herve' Rebollo from France.

When I attended the FXR show (during my first Sturgis bike week in 2014 with my friend David Uhl), I discovered that specific design and style the owners of FXR and some Dyna gave to their bike.
I literally fell in love with that motorcycle trend we don't have in Europe.
For some months I wanted to find a project for my next bike. I didn't want a chopper, a bobber, a racer … I was not really sure of the way I wanted to follow …
In the late 2014 I began to follow (on Instagram), the famous JAILBAIT bike (owns by Daniel Dolan).
And, lucky me, David Uhl proposed me once again in 2015 to come with him at the Strugis bike week.
And lucky me twice, I saw "for real" my dream bike JAILBAIT at the FXR show and even have had a little discussion with Daniel.
So, coming back home in this September 2015, I decided to find an FXR in France and develop my own project.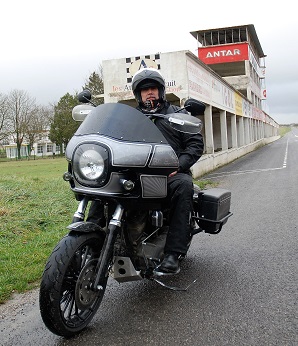 I took my time for sure but I met a little problem: FXR are so rare here in Europe. And when you find one, it is often in a bad state.
So, month after month, my project didn't really progress.
Finally, after several long talks with the workshop manager of my HD dealership (HD BORIE since 1946) who's a friend, we decided in the early 2017 to work on a used FAT BOB 2015 FXDL.
Then, the

 

DRAG SPECIALTIES

 

catalog helped me to define the line / design of the beast.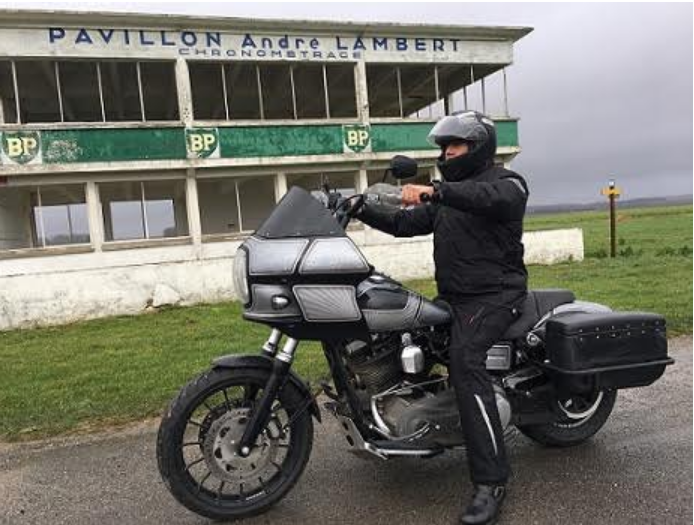 Of course I ordered

 

VILLAIN 2HERO

 

bags, a
nd decided  to install a pipe

 

MOHICAN ARROW.
The amazing work of painting is done by a little craftsman

 
named

 

Mathieu Sergent

 

owner of

 

MS CUSTOM(located in center of France).
I kept the original HD saddle. May be shall install a solo one soon (the painting continue under the current saddle, so I can change for a solo when I want).

 
I have had my fisrt ride (300 miles on wet muddy little roads) on Saturday 20th

 

of January.
It was fantastic.
The bike has a unique aesthetic, is powerful, sounds soooo good, is totally secure and (good surprise) really comfortable.