Post & Images by Jack McIntyre.
With well over a thousands bikes on hand, maybe more, the 2021 Legends Ride start off from Deadwood was outstanding. I will try to learn how much money was raised, but the guests opened their check books and several great charities will receive funding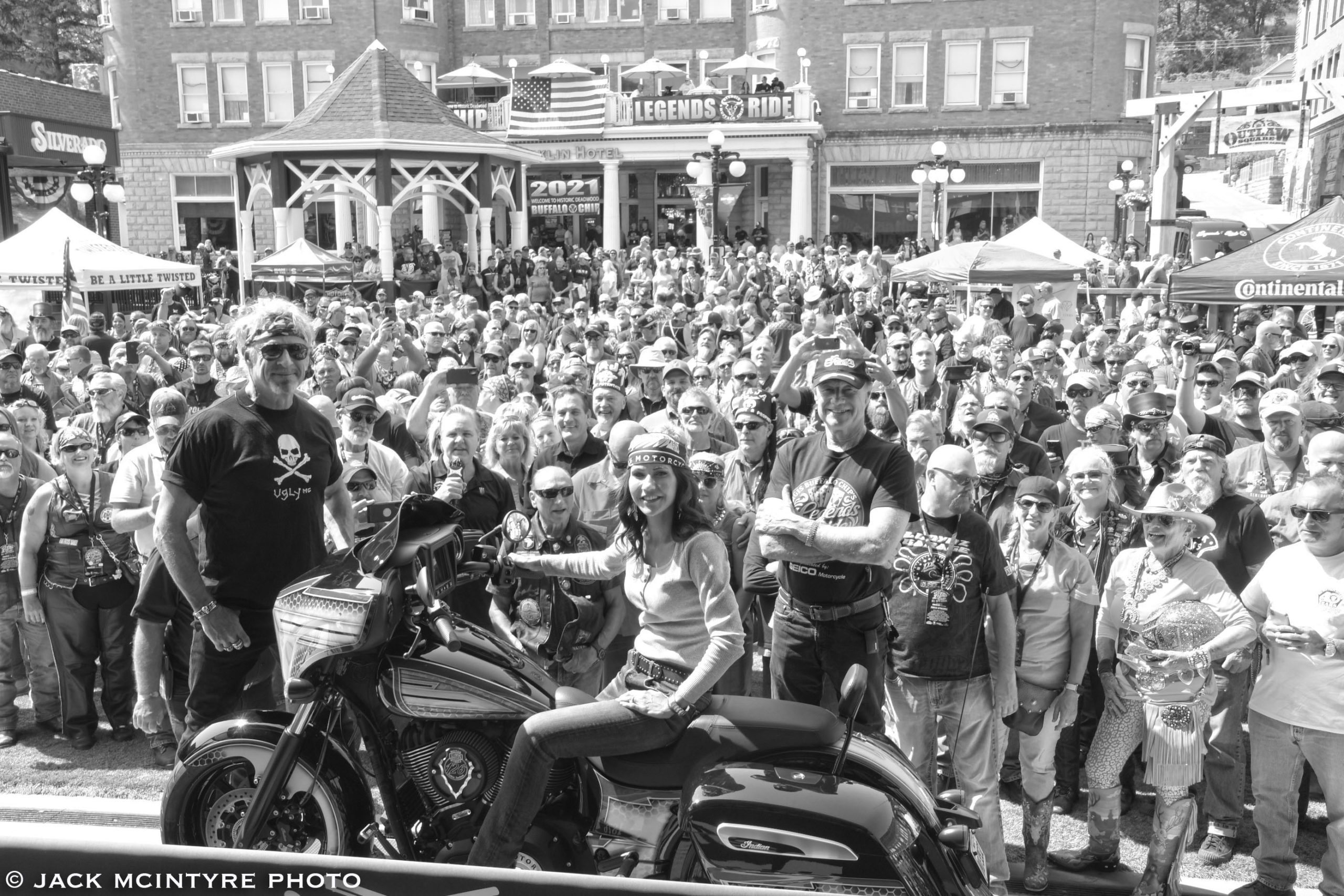 because of the generosity of the bikers on hand. Artist David Ull provided a painting including the Governor which was auctioned off for $80,000 of which All of that money is going to Treasured Lives to help with their support for victims of human trafficking.
Stay tuned for more but enjoy the images below of the Governor making her grand entrance.