Images & Article by Horst Roesler, Motographer. (pictured above)
As previously reported, CCE Purchasing Director Guenther Mueller and Stephan Burg (Vendor Relations and Product Line Specialist) went head-on into the busy Bike Week schedule of custom parts displays in and around Daytona Beach, in search of new ideas and products. "Sometimes these products are somewhat "off the beaten path" and difficult to find – but after decades and decades of customizing innovation, it is an ambitious and often time-consuming task to find brand-new ideas that have never been seen before", says Mueller. Beside successful business talks to established manufacturers and CCE Partners from all over the USA, CCE's power team again succeeded in discovering many previously unknown innovators, whose products may soon grace the pages of the upcoming Custom Chrome Europe catalogue. "The decisions for go or no go will be made in our product meeting of April 1st, which then will move forward the production or order of these great new parts", adds Burg, who thought has seen it all: "The creativity and sometimes almost stunning ignorance of physical laws never fail to impress me. There is always something new to see at Daytona Bike Week!" Here are some of the new items for the upcoming product meeting:
"Gunner" Exhaust System
New and innovative exhaust system with "quick exchange" filter cartridge. CCE was already successful in reserving quantities of cartridge boxes for individual customizing or "Bolt On" straight "from the box". EURO 4-8 in development, but no problem thanks to the patented system to change filters.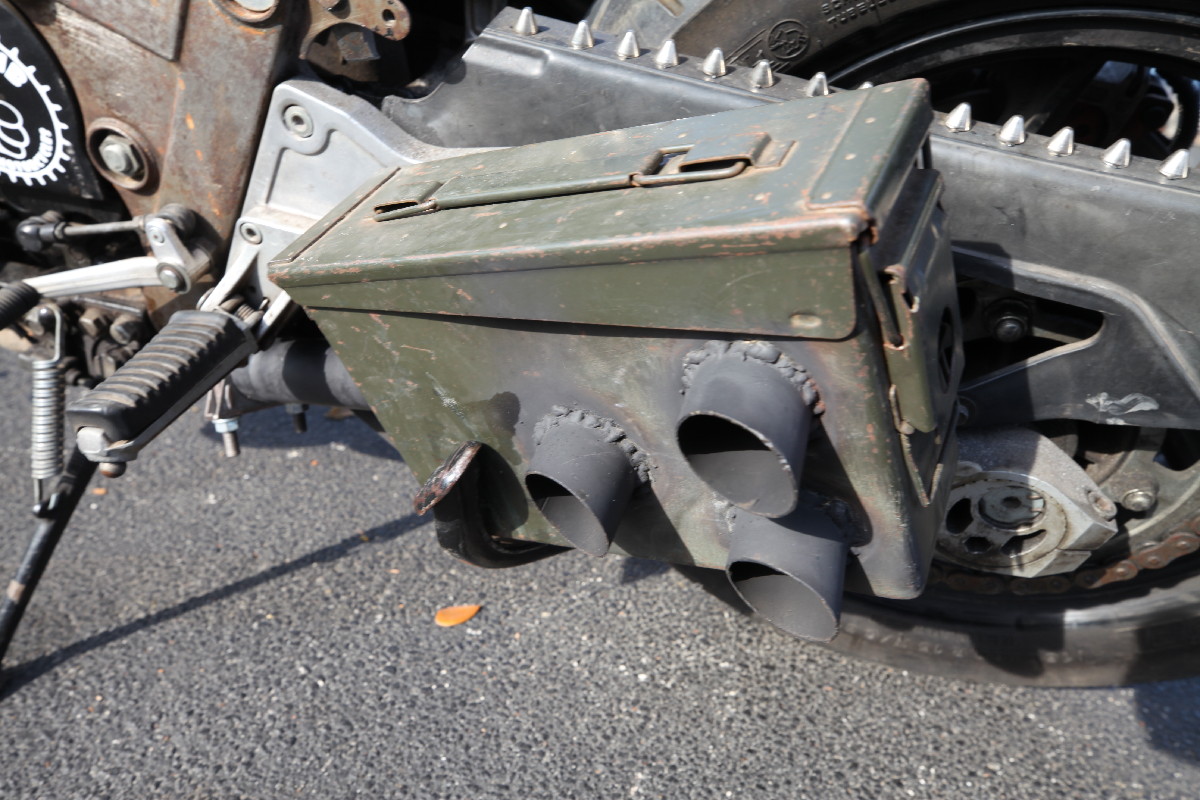 "Half Moon" rubber-free Custom-Floorboards
Manufactured from highly durable stainless steel, these are the last floorboards you ever need! Pre-aged for cool "Old School" look, the pattern of drilled holes offer solid grip for hardcore riders and (granted!) no comfort at all. Don't forget to order the fitting "screw this" spring-suspended brake lever.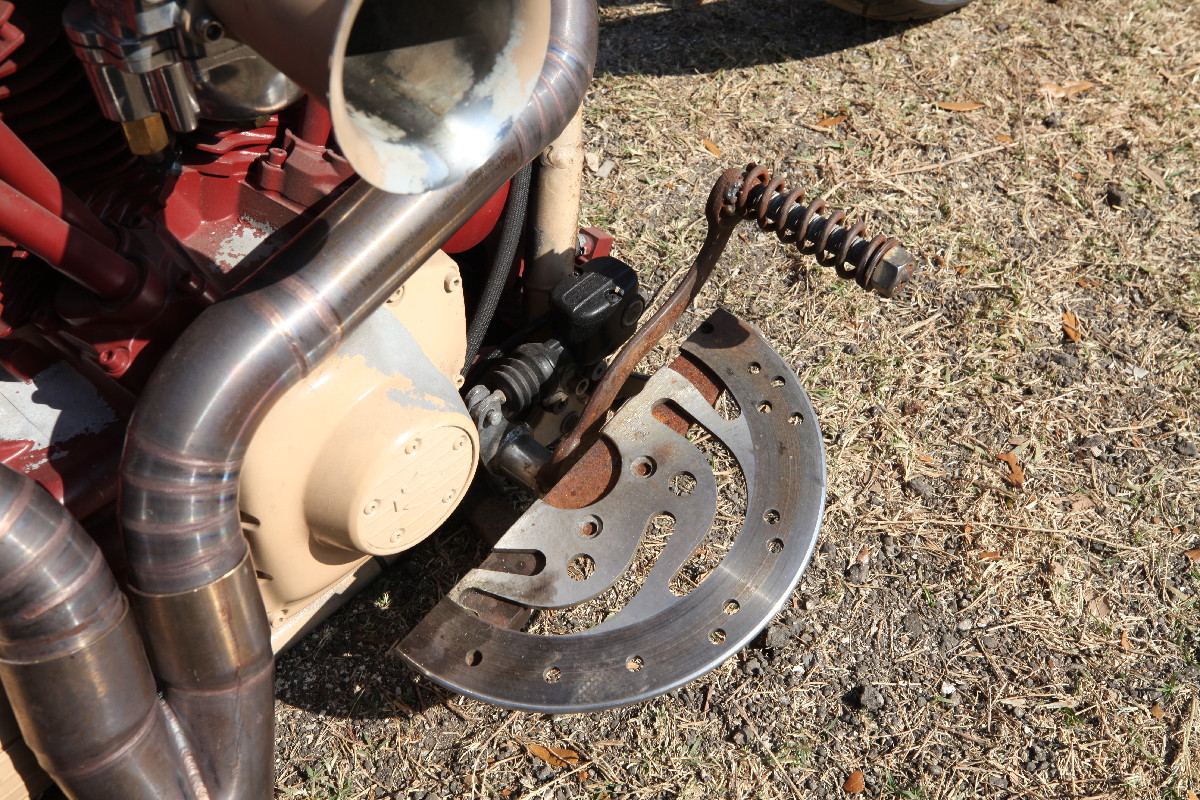 "Twisted Tee" Bar Customizing Kit
One of the "hottest potatoes" of this year's Bike Week and granted to spread like wildfire! The "Twisted Tee" handlebar customizing kit is an easy weld-on part that mounts to most stock handlebars and does need little more than a welding torch and a grinder. A weight saving miracle with individually adjustable handlebar height gives you the choice to perfect your riding position. Just cut away your stock handlebar risers, cut the perfectly twisted "TT Bar" into the fitting length and weld it between triple-tree and cut-off bar. Can't be easier – have a great and save ride! Available in finish options rusty (see image), very rusty and rusty like hell. NOTE: Problems may occur when welding the "Twisted Tee" bar to Aluminum-made triple-trees …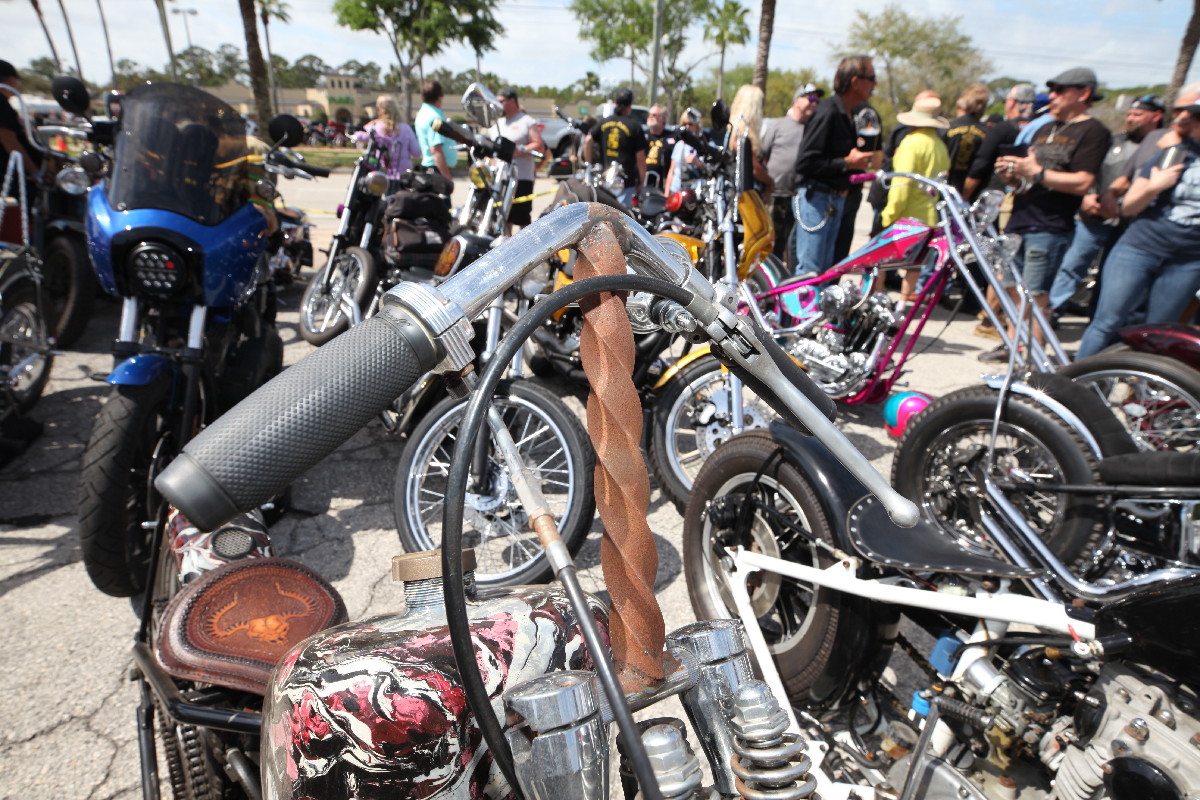 Unprogressive Suspension Front Fork
One of the most impressing news of Bike Week and certainly a milestone in technology! While most renowned suspension manufactures carefully develop suspension systems that improve the riding abilities and comfort for the benefit of the rider with the target to keep the wheels onto the road surface at any time, this elaborate designed system is taking the opposite approach. Developed and designed to make a rider's live as miserable as possible, this system offers a maximum of inconvenience and misery. The illusion of suspension is performed by a complicated system of steel wire, levers and deflection rollers which seem to be connected to a centralized spring, which does have certain resemblance to Harley-Davidson's well-established (and often cursed …) side-stand spring. With which it shares the tendency to fail at the worst possible moment. A truly radical system that deserves its already given nickname "Kangaroo King" – nothing for the faint-hearted rider!
"F***in' Truckin' "Big Wheel Kit
The new standard in fat rear ends! Premiered at the Rats Hole Show, this big wheel will set standards – of this we have NO DOUBTS! The Michelin 455/55 R 225 is a yet unnoticed tire size that will revolutionize especially the German wide tire scene and give new impulse to the frame manufacturers and customizers alike. Thanks to the development by the renowned tire manufacturer from Clermont-Ferrand/France, use of the Michelin 455/55 R 225 in this application means that the tire may last the full live span of the motorcycle, if not longer. Not the best news for tire dealers, but certainly for the environment. Available for Boss Hoss (image), Harley-Davidson, Indian, Honda Monkey and Kreidler (Florett).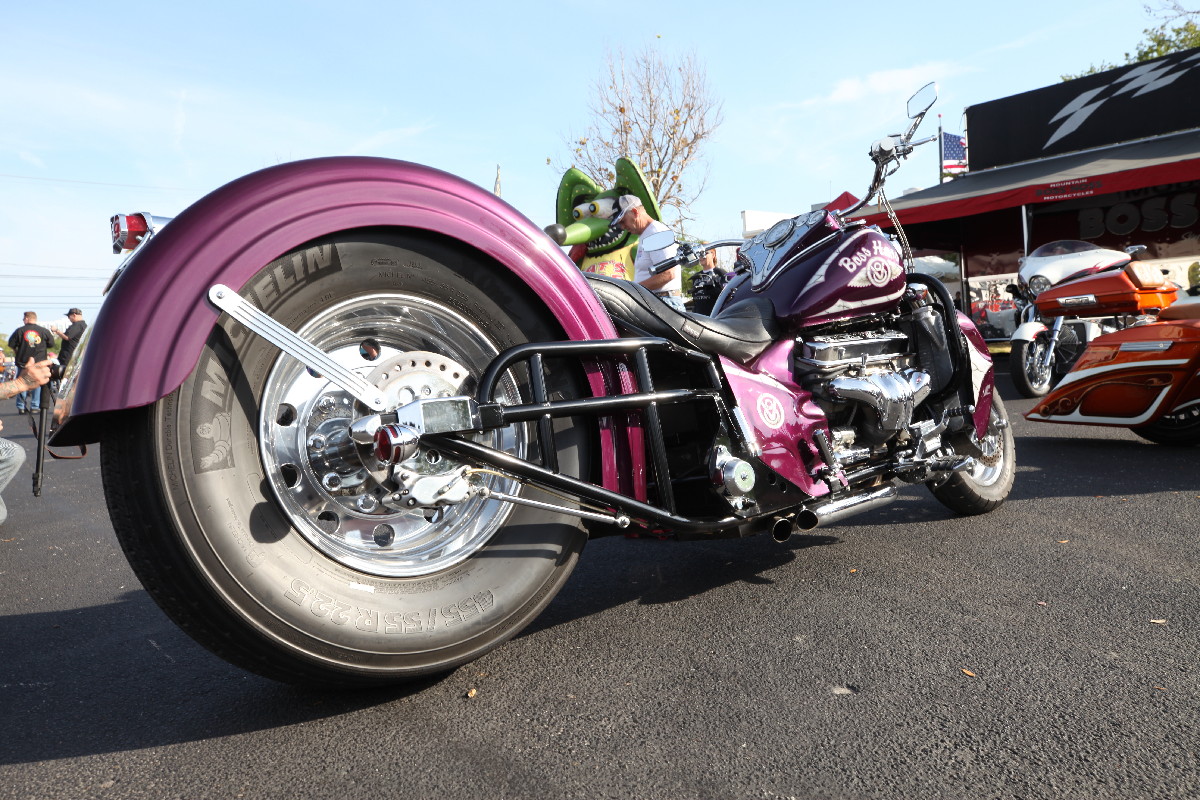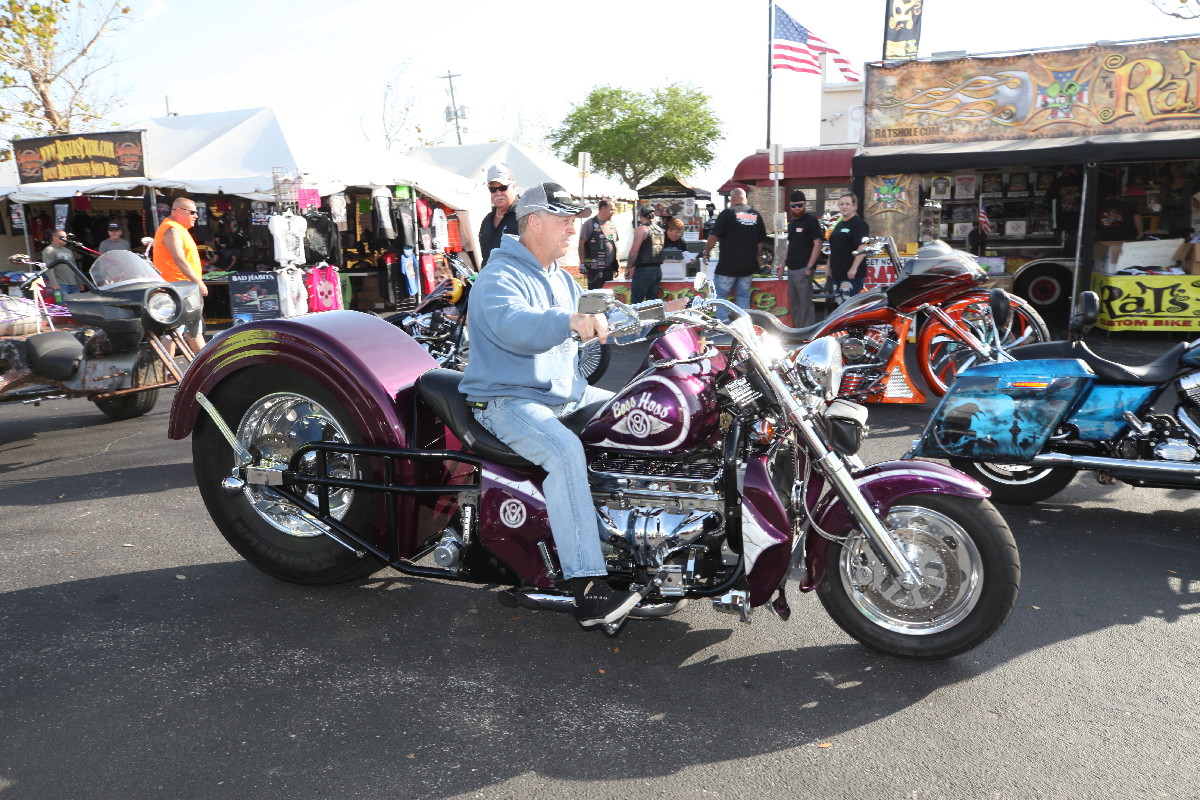 "Build da Rat" Ratbike-Kit
As one of the great markets for future customizing, CCE will embrace the long-time established Ratbike scene with a brand-new product: "Build da Rat" customers will have the option of creating their own show-winning Ratbike from selected components offered in highly individualized kits or have their own brand-new or used bikes cannibalized and rat-formed by CCE highly experienced staff or any CCE dealer. Upcoming soon, CCE's detailed and innovative "Ratbike configurator" which is directly connected to the trashcans of thousands of CCE dealers all over Europe!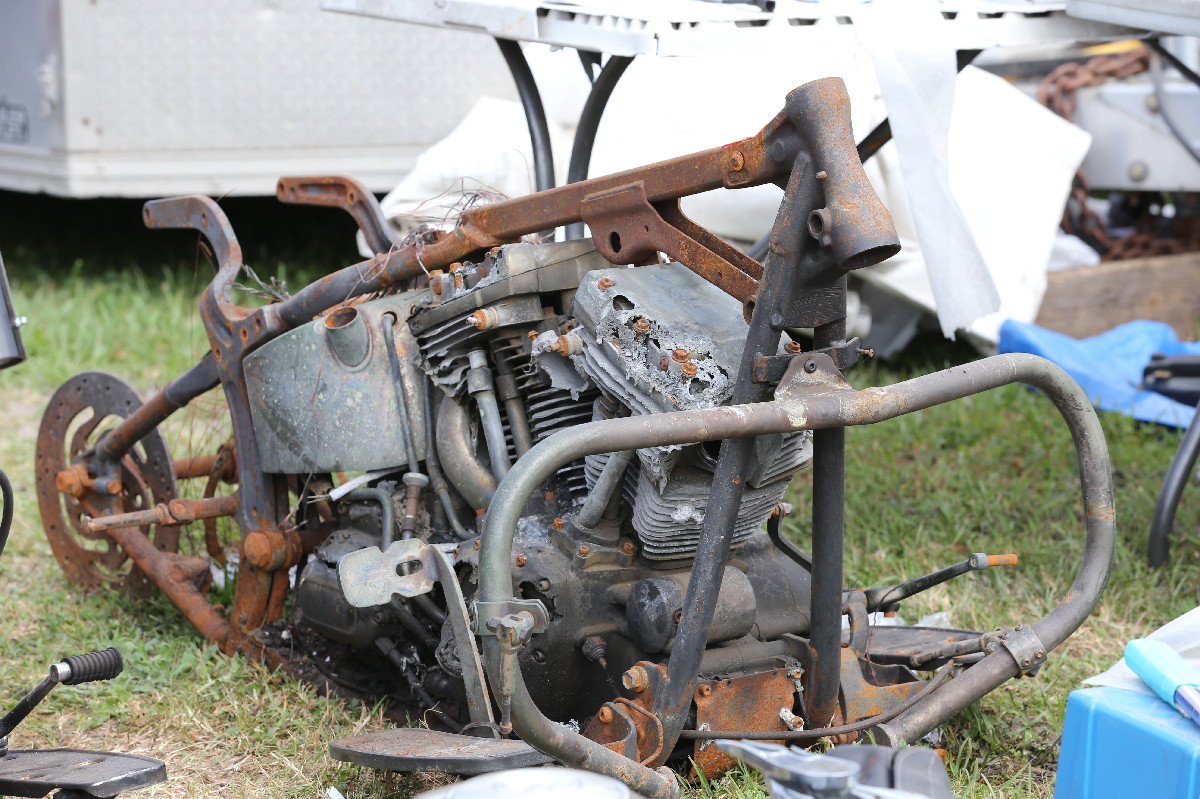 CCE portable Cigarette Table Lighter "Inferno"
The shop accessory you can't afford to miss! This simple, yet highly effective and compact cigarette lighter is the latest in lighting technology and exclusively available for Custom Chrome Europe dealers! Light up your cigar, your shop, your unwanted neighbour's car or clients that fail to pay – this is an all-purpose multi tool, if there ever was one. Manufactured in the USA and tested at the "Burning Bike" Festival (image), this is the item you want at your sales desk in difficult situations. Note: Might not be legal in all European Countries.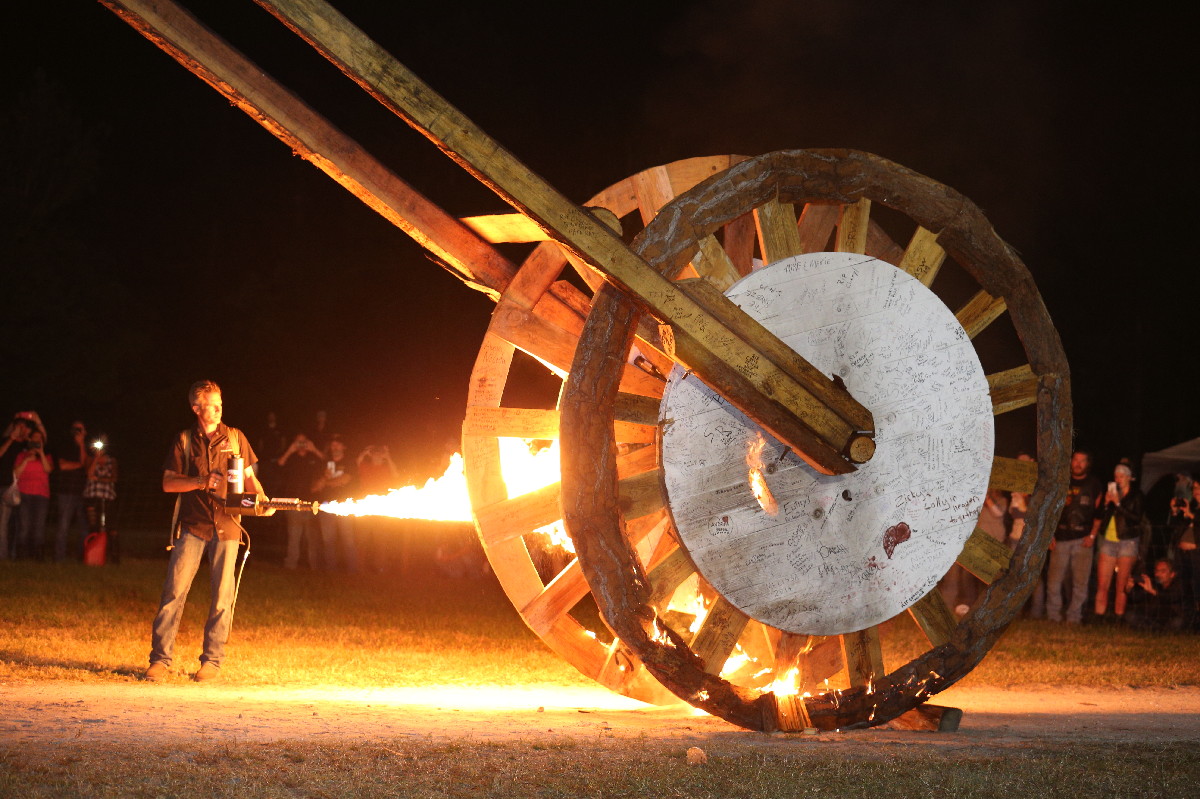 Always a close eye on innovative products and designs:
CCE's Guenther Mueller and Stephan Burg at Bike Week 2019!