Following his famous father into motorcycle race promotion, Chris Agajanian created a life in the limelight. The longtime promoter of SoCal's Ascot Park is slated to receive the Earl & Lucile Flanders Award on April 6th at the Trailblazers 75th anniversary banquet. His story is worth reading. We're sharing this version, penned by Joe Colombero.
Congrats, Chris!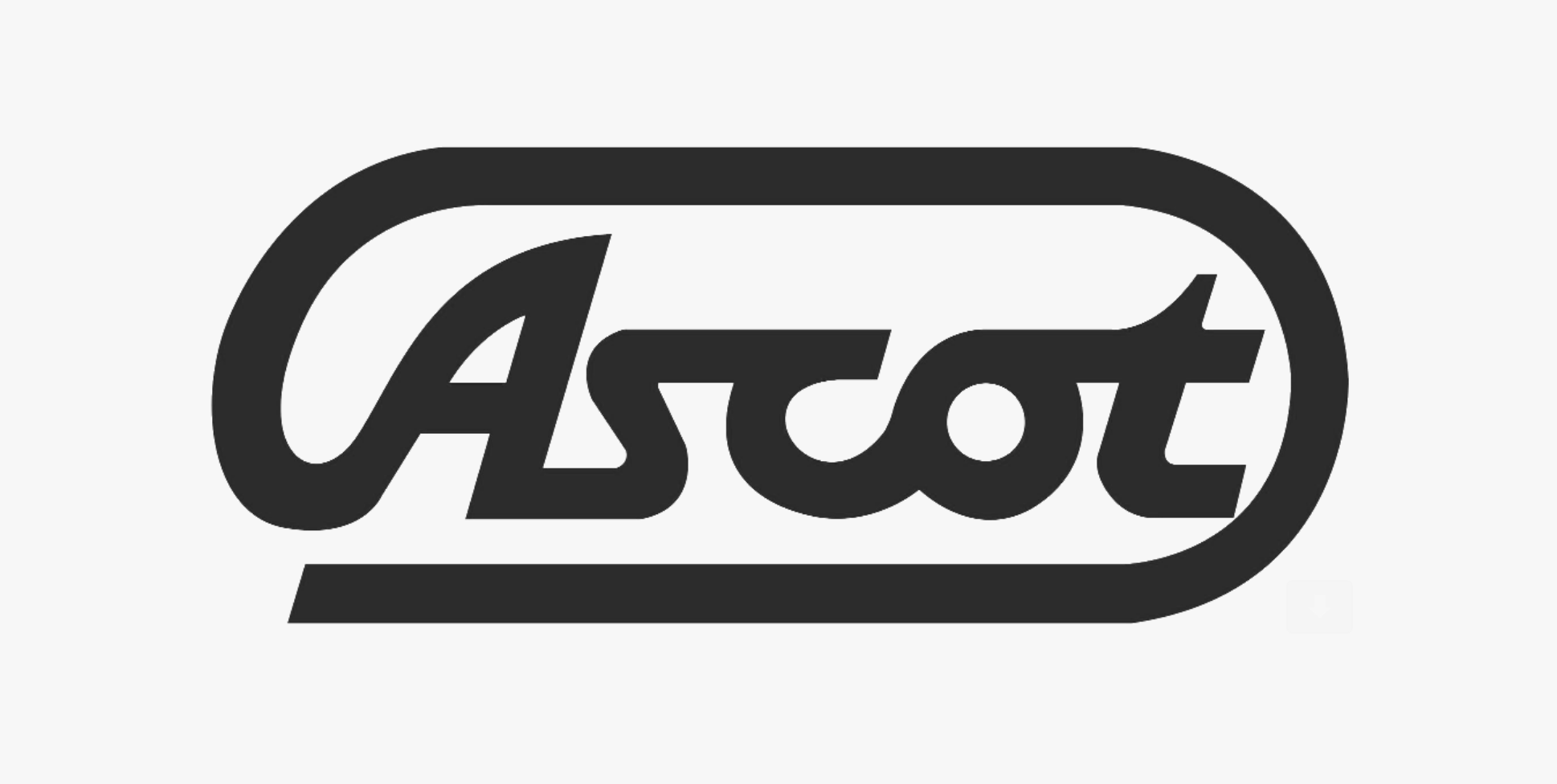 Photos courtesy of Agajanian Family Archive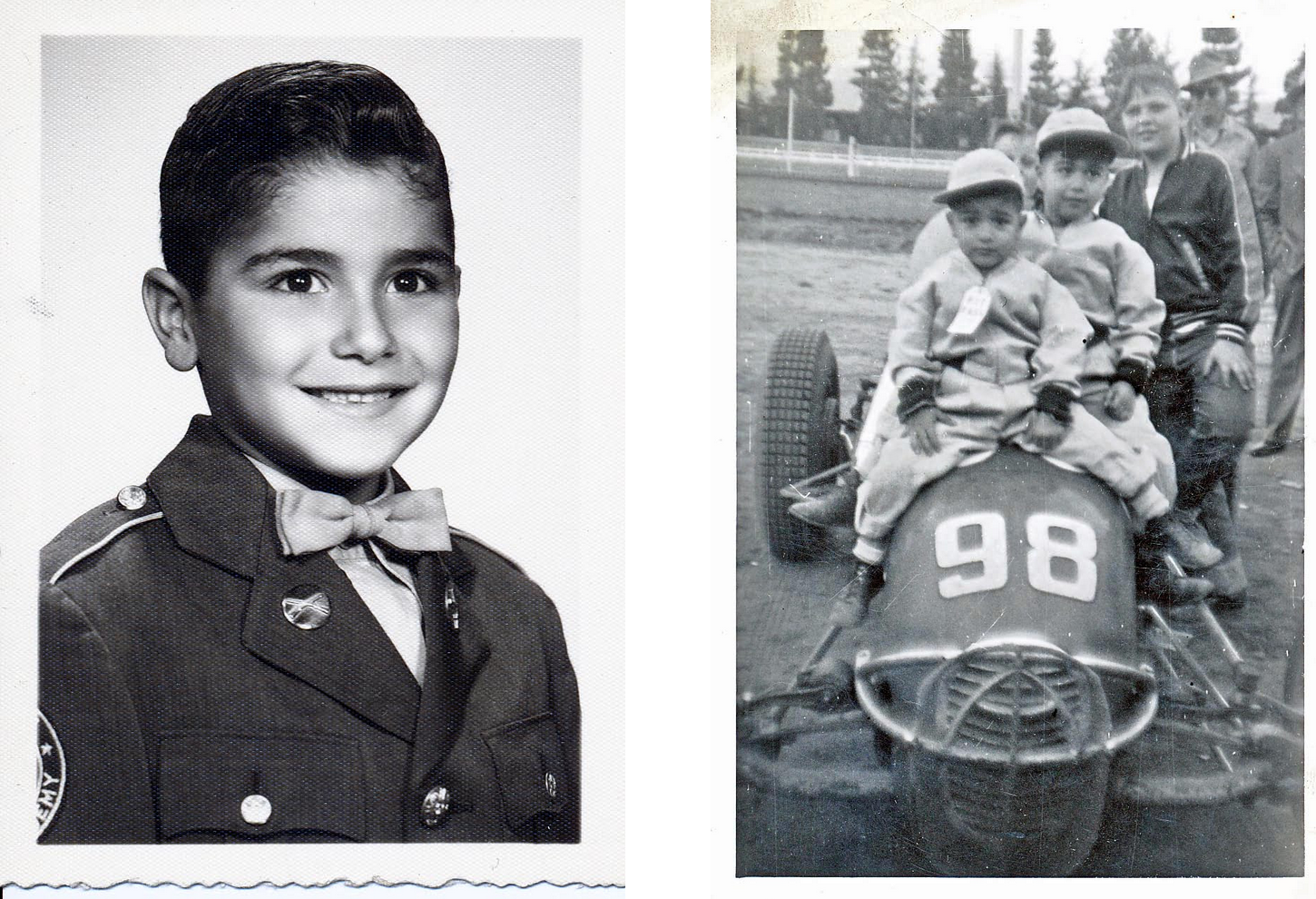 Chris Agajanian's earliest recollection of working at a racetrack was in the mid-1950s when he was just 7-years-old. It was a car race that his father—legendary J.C. Agajanian—promoted at Gardena Stadium on 139th and Western Avenue. Chris stood behind the scoreboard on the back straightaway with his older brother Jay and lifetime friend Bobby Basile (Don's son) and they placed numbers in slots to display the 1st, 2nd and 3rd place running order.

His earliest memory at nearby Ascot Park was when he began selling programs two years later to the motorcycle crowd for 35 cents each. Chris said, "It was a packed house at Ascot every Friday night. I was at the south gate, near turn one. I made 7 cents for each program I sold."
Ascot Park and the Agajanian name flourished in the coming years, both in the motorcycle and automotive world. But success did not come automatically. One day in the early 1972, Chris was called into a meeting in his dad's office and the conversation was about closing down motocross that had been held at Ascot for quite a few years. He said, "The bike count had dwindled down to around 40 bikes, so Stu Peters and my father had decided to cancel the weekly series for the coming season. It was a dismal conversation for the future of motocross at Ascot. If JC and Stu couldn't make it happen it might as well be canceled. At least that's the way I saw it."

A few days later my dad called me into his office and told me he was going to give me a day of the week that I could start promoting races. I thought great, I'll take Saturday night, or maybe Friday. As the different types of events I could do raced through my head, dad said, 'I'm going to give you Thursday nights.' I thought to myself: hold it, you and Stu just cancelled Thursdays. And then he finished with and "you're going to do motocross." I didn't realize at the time what all that meant. My dad was teaching me a lesson in Promotion 101.
Anyway, it turned into a real challenge, one that became more and more fun the deeper I got into promoting my own series. I was hooked." Chris distributed flyers that he made to get the word spread around Southern California about motocross at Ascot and on opening night had 236 riders and the line went around the block.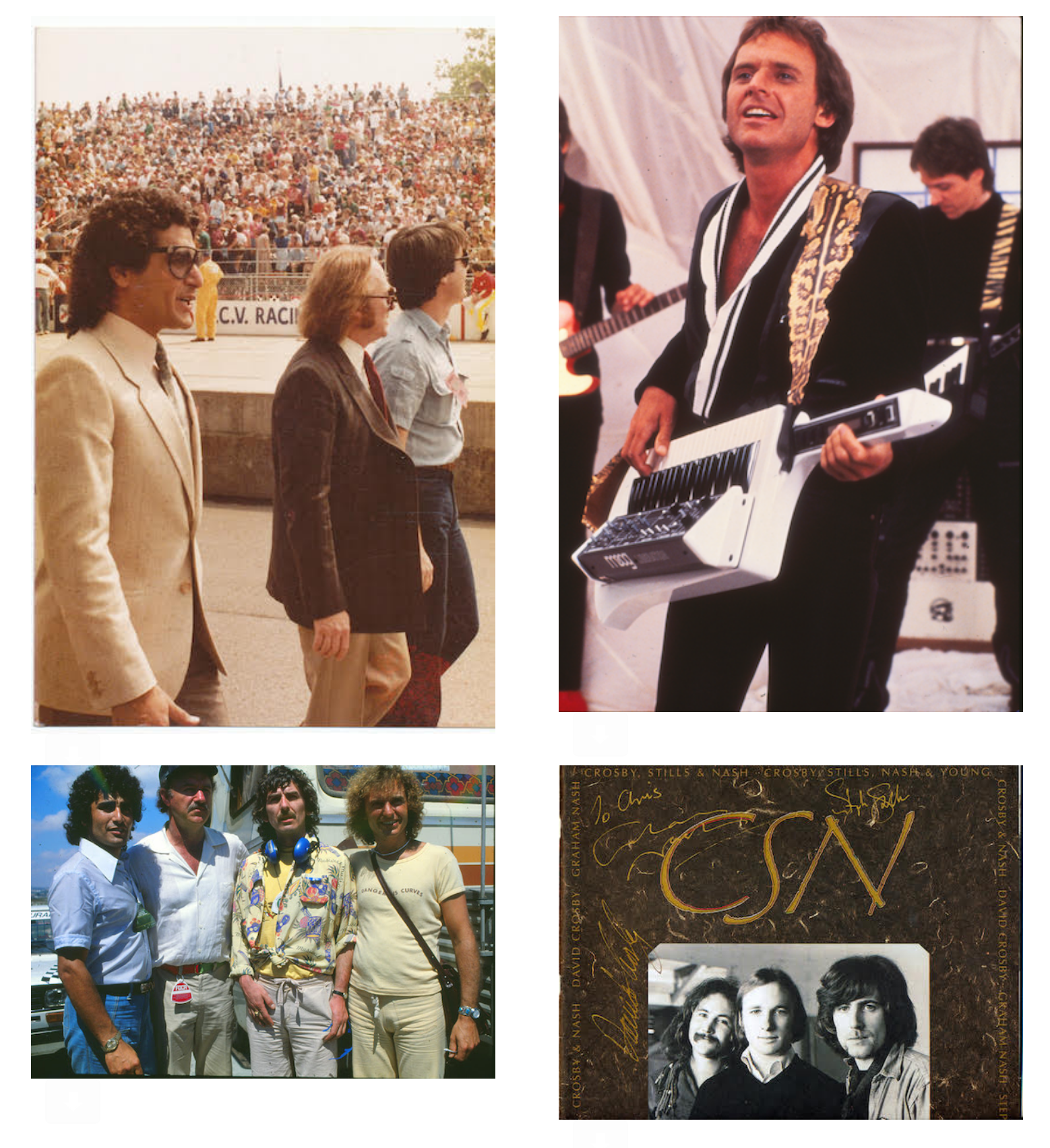 Chris, who graduated with a degree from USC in 1973, also had a fascination with the music industry. In his first foray in the entertainment business, he landed a job as a manager of one of the most popular artists of the day, Gary Wright, with the platinum selling album, "The Dreamweaver" on Warner Brothers Records. He then became interim manager for Stephen Stills of "Crosby, Stills and Nash" on Atlantic Records. But when asked of his most memorable moment in the music industry, he did not hesitate to say, "Staying at George Harrison's mansion, Friar Park in England, and laying down tracks on George's new album."
Ten years later and following the death of their father, older brother Cary lured Chris into another full-time stint, but this time Chris got his wish to develop the northern part of the 44-acre parcel. So, a 5,000 seat Speedway Motorcycle Stadium was erected complete with energy absorbing crash walls and in its first season he was Executive Producer of his own weekly national television program, "Speedway America." In addition to this state-of-the-art stadium, a first-class Bicycle Motocross track was built and operated, a top-notch Radio Control Raceway went into action and the popular Ascot Slic Trac was developed. It was harder to get people out of those Slic Trac cars than it was to get people to pay to get in them.
More than 10 Ascot Slic Tracs were franchised in Japan.

After Ascot Park closed in 1990, Chris specialized in presenting AMA Grand National Championship motorcycle races to sellout crowds at beautiful one-mile Thoroughbred horse tracks like the elegant Del Mar Fairgrounds, Seattle's Emerald Downs, the Pomona Fairplex, Lone Star Park in Dallas, the Sacramento Mile, the Albuquerque Mile and many others.
He initially spearheaded the development of the California Speedway currently in Fontana while the family brought motorcycle racing to the masses on television with dirt track and TT racing on Wide World of Sports, and later Speedway racing on ESPN and Prime Ticket. He assisted in launching the career of Evel Knievel and shared in the joy of a 4th win of the Indianapolis 500 for the Agajanians.
It's estimated that the Agajanian family has been involved in promoting events for nearly 70 years and up to as many as 180 shows in a single year…that's more than 5,000 races! Chris has not just been a witness to their legendary motorcycling history but a major part of it himself. He has worked to promote motorcycling his whole life, first selling programs for his father JC Agajanian, then running the show at Ascot, as well as promoting Speedway, Motocross and AMA Grand National Championship motorcycle races throughout the country. He has received Promoter of the Year honors and operated as one of the most successful promoters of AMA Grand National Championship racing events. He was also President of the Dirt Track Division of Clear Channel Entertainment, the largest producers of motorcycle, automotive and special events in the world.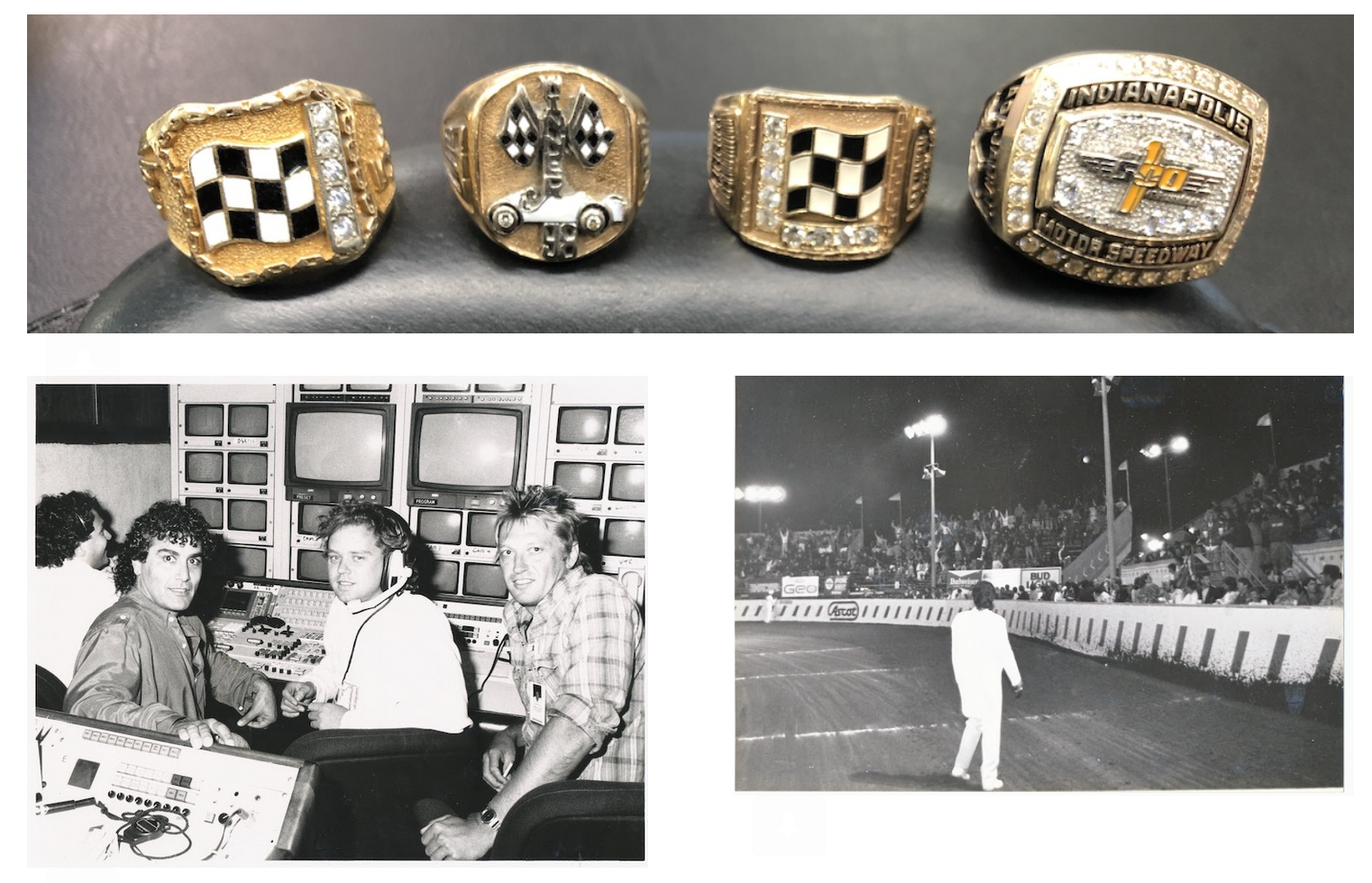 Nowadays, Chris is preserving the legacy of Ascot, with a successful apparel business. He said, "I've always wanted to get Ascot gear out there and the more I looked into it the more I knew I had to do it myself."
Recognizing his lifelong involvement in promoting motorcycle events, the Trailblazers are proud to announce Chris Agajanian as the 2019 Recipient of the prestigious "Earl & Lucile Flanders Award" and welcome him to The Trailblazers Motorcycle Hall of Fame. He will be formally inducted at the Trailblazers 75th anniversary on April 6th in Carson, California.