How do you boost shop inventory when money is tight? For William "Bill" Cottom, a young bike shop owner with a penchant for riding fast but who was short on cash, the solution came naturally: He raced other riders for pink slips and fortunately—for him—he won most of the time!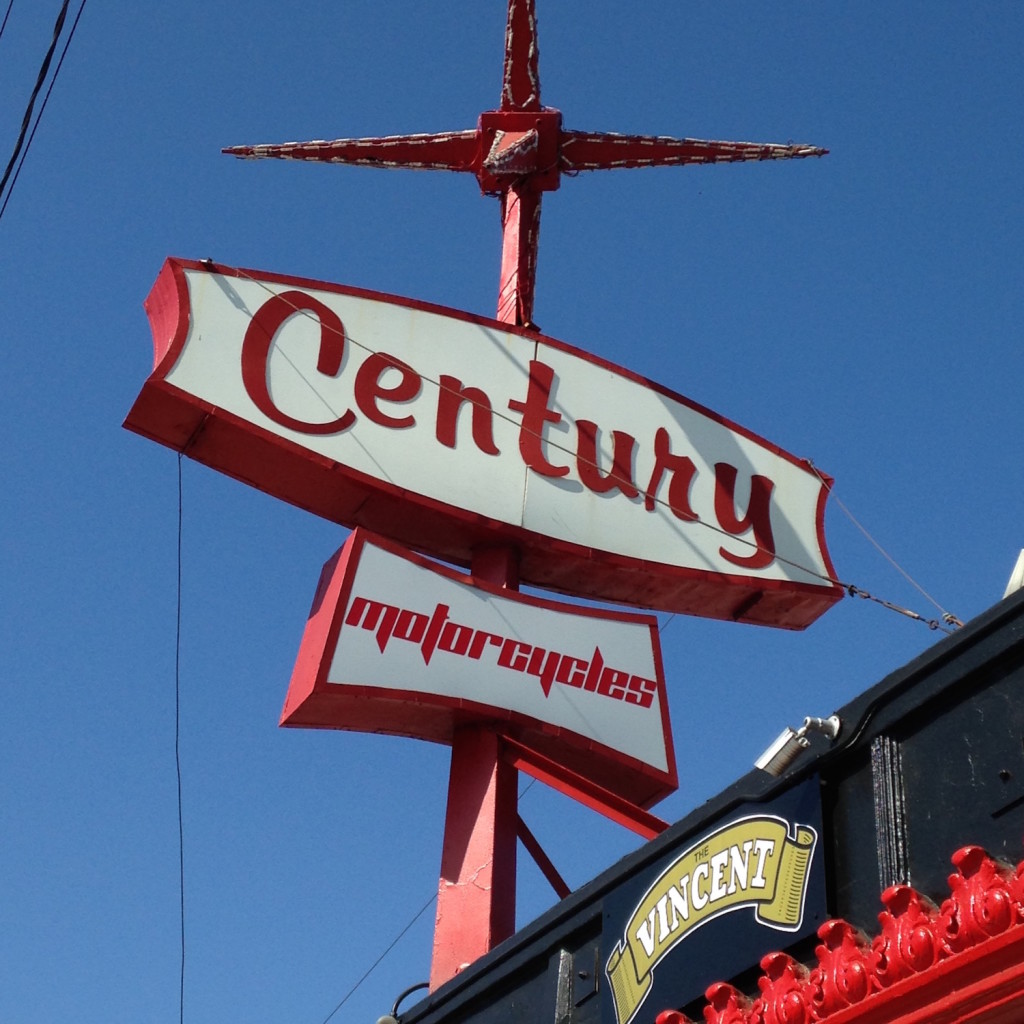 That was in the 1950's and Bill's shop, Century Motorcycles, is alive and well today in San Pedro, CA. Bill's grandson and the current proprietor, Tim Rutherford, is the third generation of the family to handle day-to-day operations at the shop.
When his grandfather first started Century in San Pedro in 1953 the storefront served several purposes. It was the location of his sign company, a motorcycle shop and the clubhouse of The Centurions Motorcycle Club, a group formed by Bill and a couple of his riding buddies. It didn't take long till they outgrew the space, partly due to Bill's continued racing wins aboard his Vincent Black Lightning. As inventory grew and filled the small shop, it became necessary to split off from the sign company. That's when Century moved to its current location and it hasn't budged since 1962.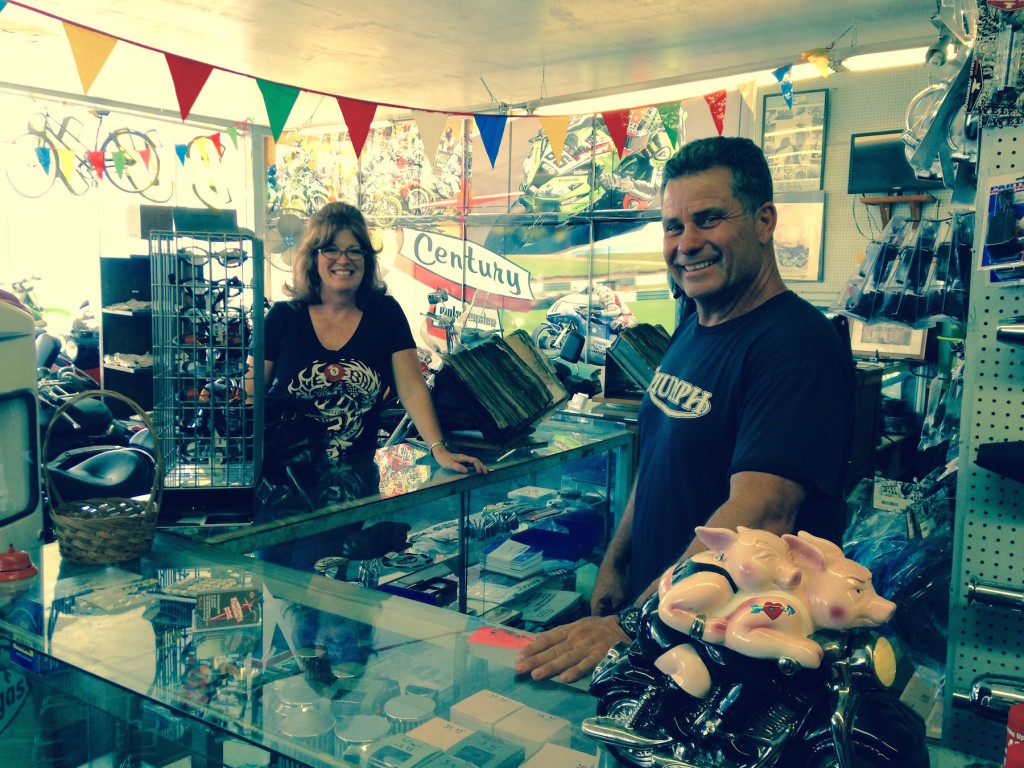 Bill raised a son and a daughter, William, Jr. and Cindy. Sadly, Bill's son was killed in action serving in Korea so in the mid-70's Cindy Cottom Rutherford stepped in to fill her brother's shoes. By all accounts, Cindy came to be a fixture in the local motorcycle community, known to many and beloved by all. Her friendship with Kenny Howard, a.k.a. Von Dutch, was well known and it helped cement both brands as part of mid-century motorcycle culture.
According to Century's website, Cindy's ability to learn quickly and her talent for dealing with people were exactly what the motorcycle industry thirsted for. Over the years she became known as the Queen of Classic Motorcycles and welcomed bike riders to the shop, meeting and becoming friends with people from all over the world. Cindy made Century the gathering place for bikers of all stripes and for decades the shop was know as the place to be in SoCal. It still is.
Tim Rutherford, the current proprietor, is Cindy's son and he's proud to carry on the family heritage. "My brother went on to do other things and I stayed on here at the motorcycle shop," he said. If Tim's welcoming ways and pleasant presence reveal even a glint of his mother's charm, she was indeed quite a gem.
Over the years Century Motorcycles has been a dealership for BSA, Triumph, Norton, Vincent and BMW.  Today they service all brands of vintage and modern bikes, specializing in classic British bikes. Ground-up restorations are also a specialty.
There were at least three Vincents on the floor when we visited the shop, not a common occurrence in the typical all-brands bike shop, though of course, this is southern California. Said Tim. "We have a big customer base, including some movie stars. It makes a difference, people like to hear that. But they come in like everybody else and you couldn't tell them apart from other riders."
Century's website claims they're the oldest continuously operated independent motorcycle shop in America. How do they know? Said Tim, "We did some research and learned that many shops have shut down over the years. And people have pointed this out to us. But we haven't tried to prove it. We'll just claim it till it can be disputed!"
One thing that can't be disputed: Century Motorcycles is a genuine, grassroots motorcycle shop with authenticity in spades, so why would you even try to prove otherwise?
RESOURCE
Century Motorcycles
San Pedro, CA
310-832-6190, 310-832-6854 Shop
www.centurymotorcycles.ne