Article and Images by Polina Krasnova
Pig'S Foot Clan is a partnership of Alessio Mattiazzi and Bortoletto Filippo.
Guys creating artistic custom Bike projects together.
Also Alessio work with 70's helmets company. His journey with them began 10 years ago. Working
together made him and 70's grow professionally and artistically.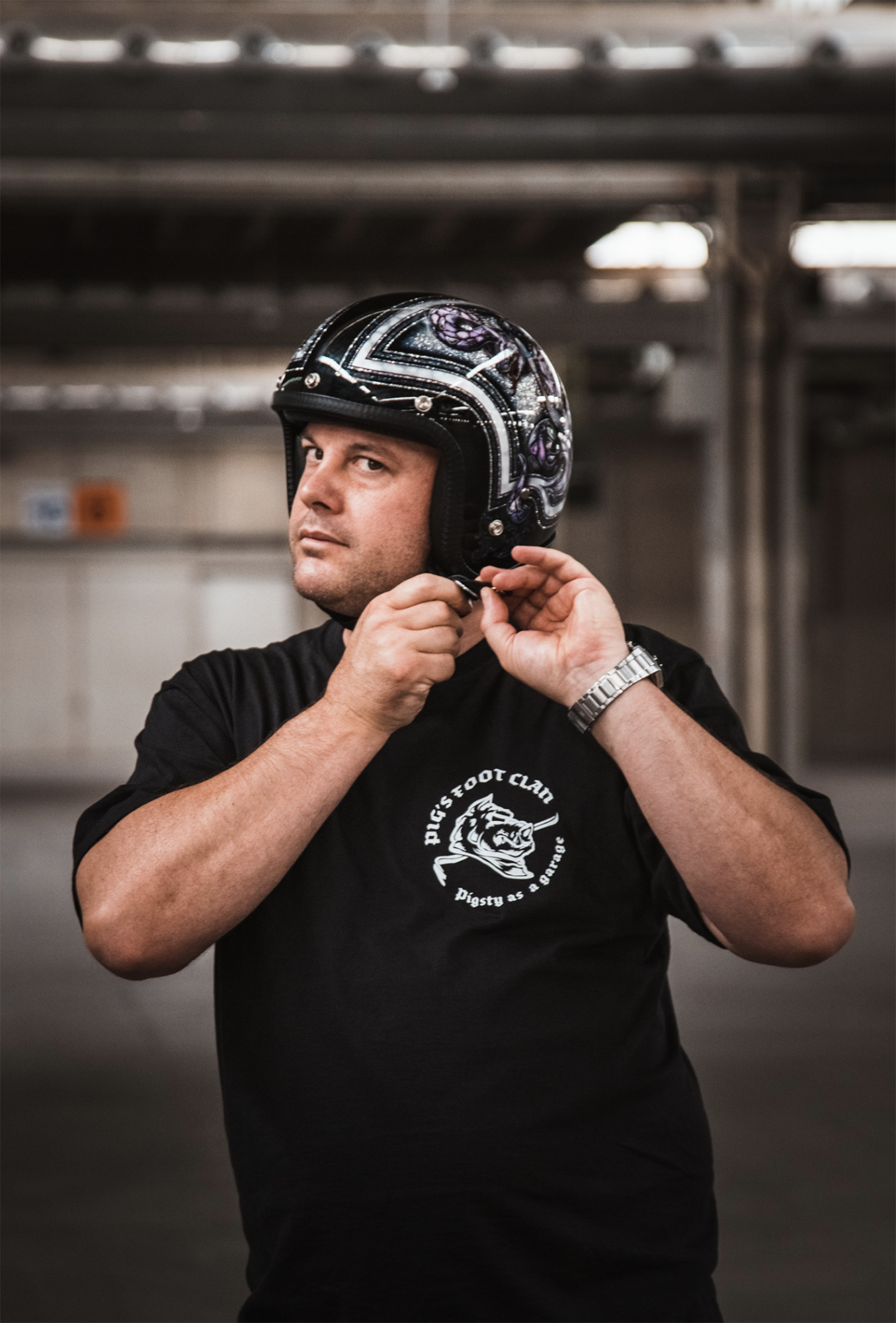 The idea of chopper design was inspired and represents the 1970's, a time of cultural turbulence and
change. Young people had a psychedelic vision of the world which wasn't understood by the older
generations. This is why bike baptized as "Black Magic&quot".
What better represents those years with an eye in a hand holding a joint. (lol)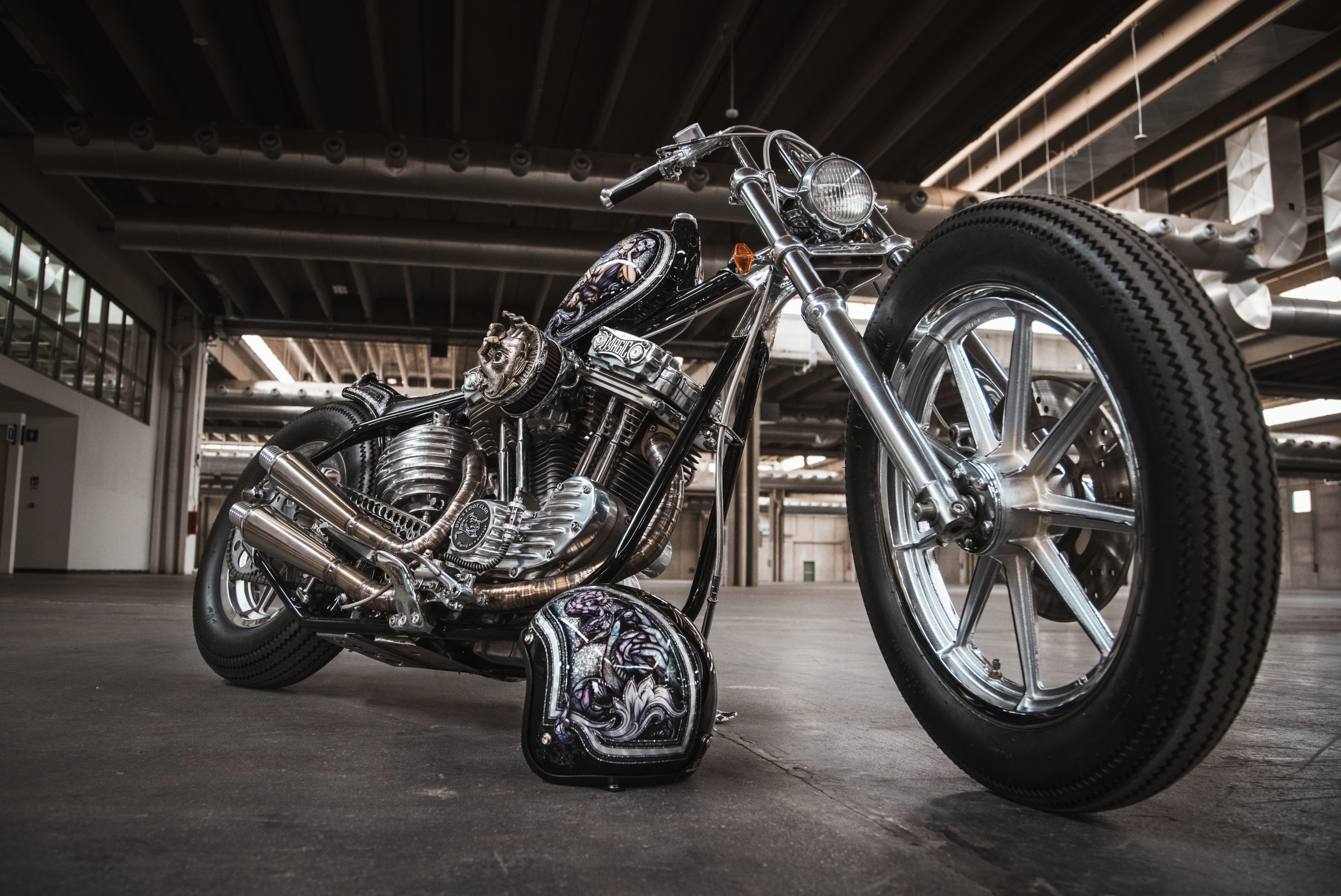 Alessio takes care of all the design and artistic part while Filippo takes care of the technical and
mechanical part.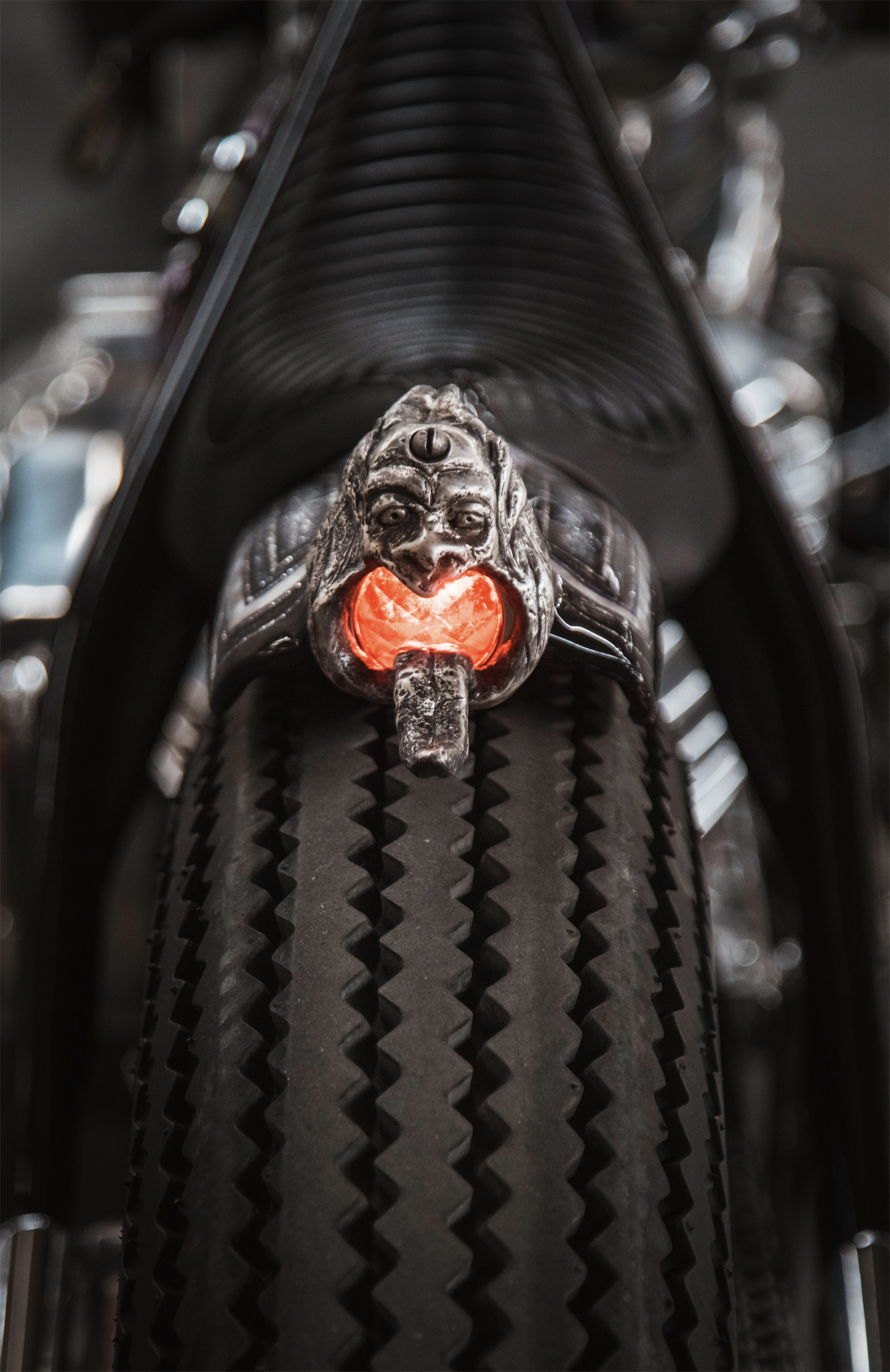 Amazing chopper bike based on a 1991 Sportster 5 speed.
Frame, tank, rear fender, exhaust and the bar is built by Alessio only using steel and welding machine.
Oil tank built by Alessio. He built a model in plaster mold and after made by sand casting, while the air
filter and rear light cover are made by wax casting.
Bike has many great details especially unique air filter that catch your eye from the first glance.
The seat is built by Luca Ronzoni L.R. Leather.
The primary carter rocket cover and cam cover are built by EMD killer Parts from France.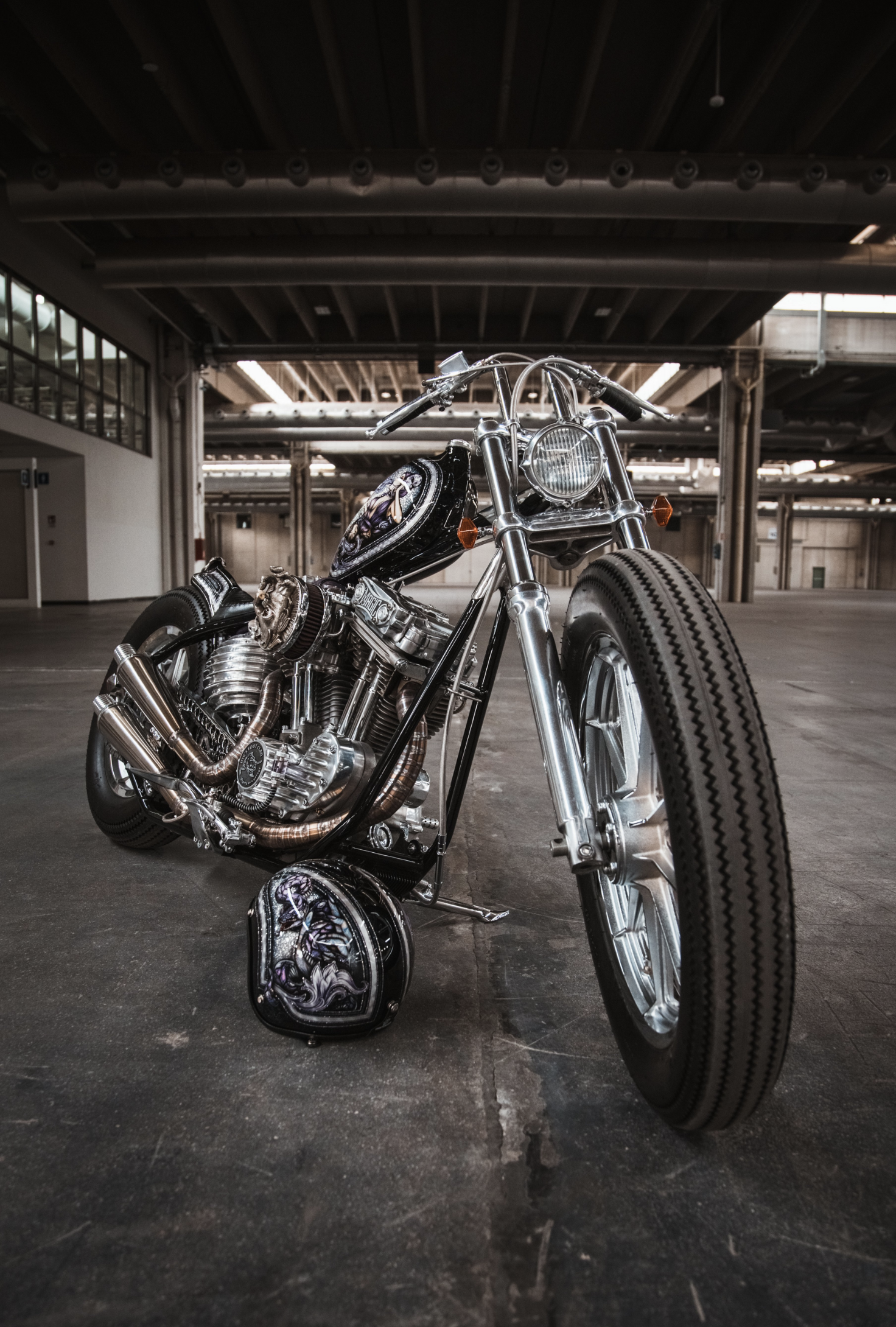 Handlebar lever are made by Kustom Tech from Italy
Painted by Alessio Mattiazzi .