Last year, the 20th anniversary of Biketoberfest in Daytona Beach, was an event to take note of. Who knew this late-year version of Bike Week – Daytona Lite, if you will – would have such staying power? Turns out, Biketoberfest has become a favorite among many legacy riders for just that reason: compared to Daytona Bike Week in March, it's less frenzied, laid back, all the pleasure with way less pain.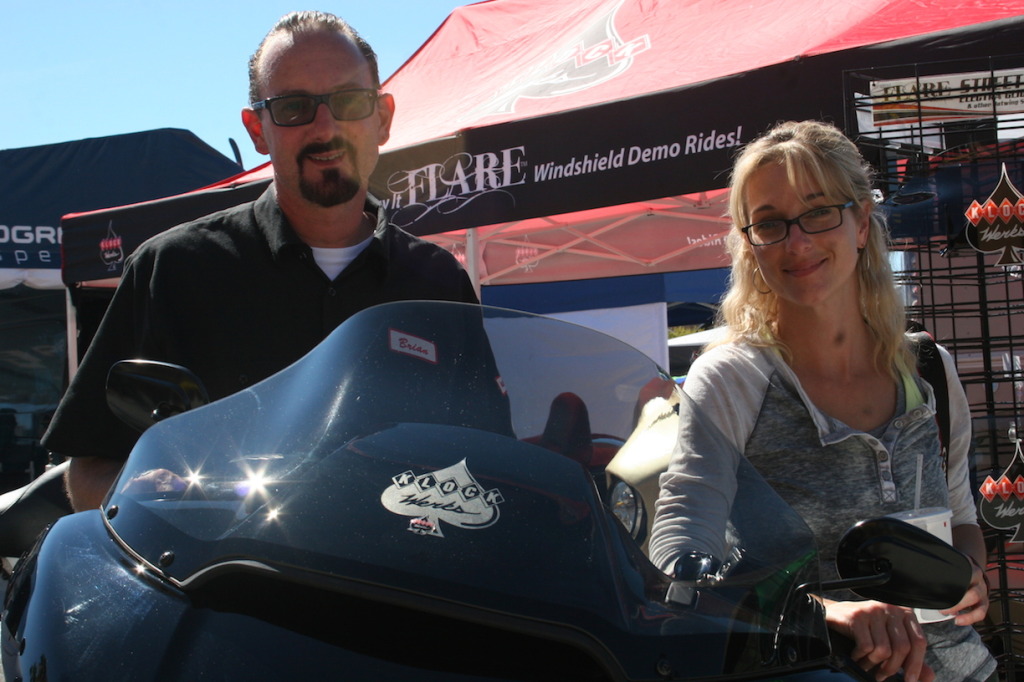 And all that was true once again in 2014 as plenty of riders gathered in Daytona for Biketoberfest. A few laps around parking lots revealed that most folks attend from the regional area; Florida, Alabama, Georgia. But walking the main vendor aisles on Saturday at Rossmeyer Harley-Davidson at Destination Daytona felt just as crowded as Spring Bike Week. Most of the same major manufacturers were there, too: Rinehart Racing, Kuryakyn, Performance Machine, Drag Specialties, and more. Most of them were busy, too, installing components on customer's bikes. Good to see!
Main Street, always more of a party crowd, didn't disappoint. Traffic was loud and wild according to the staff of the Hot Leathers store. The Speedway, a venue that's in transition while construction continues on the major structures, was slower than usual. Then again, with demo rides moved around to the back temporarily, maybe it only looked that way.
Many riders we spoke to were unaware of the AIMExpo happening just a short ride away in Orlando. And that's too bad because this show, which starts with two trade-only days, was open to the public over the weekend and there was so much new gear, technology and eye candy on display. Think about it when you're in Daytona Beach for Biketoberfest next year and head to Orlando for the day.