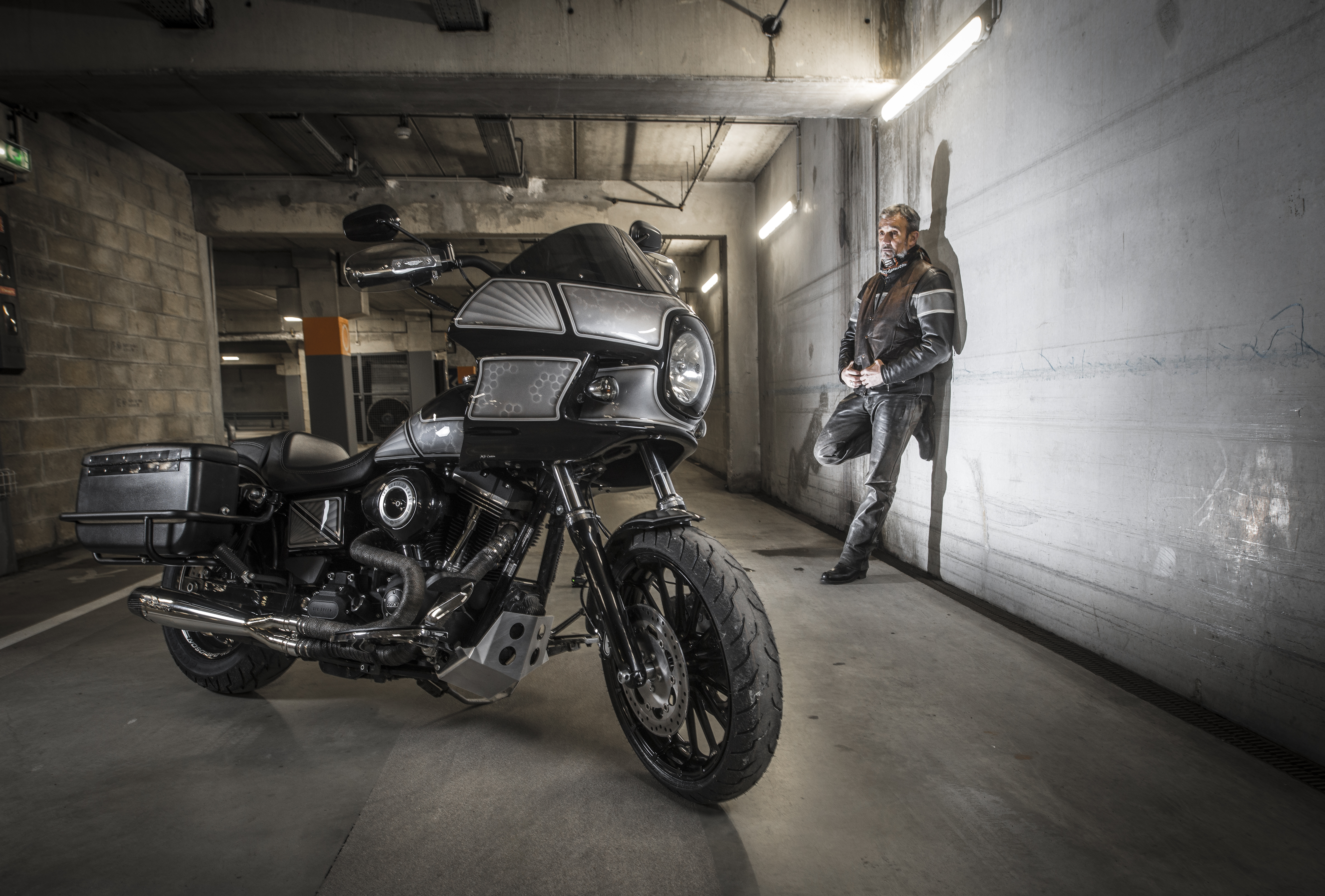 Photos by Herve' Rebollo and Fabrice Berry
Editor's Note: I don't recall the circumstances that resulted in my being introduced to Herve' Rebollo but I DO remember that when we met during my trip to Paris a few years ago, he brought me a bottle of French champagne! The man makes an impression!
Since then, he's kept in touch, often sending pictures from his frequent rides in his country. I have learned that Herve' is no hobbyist biker – he is an authentic rider undeterred by rain, cold or distance. And a solid enthusiast with an eye for the original and beautiful.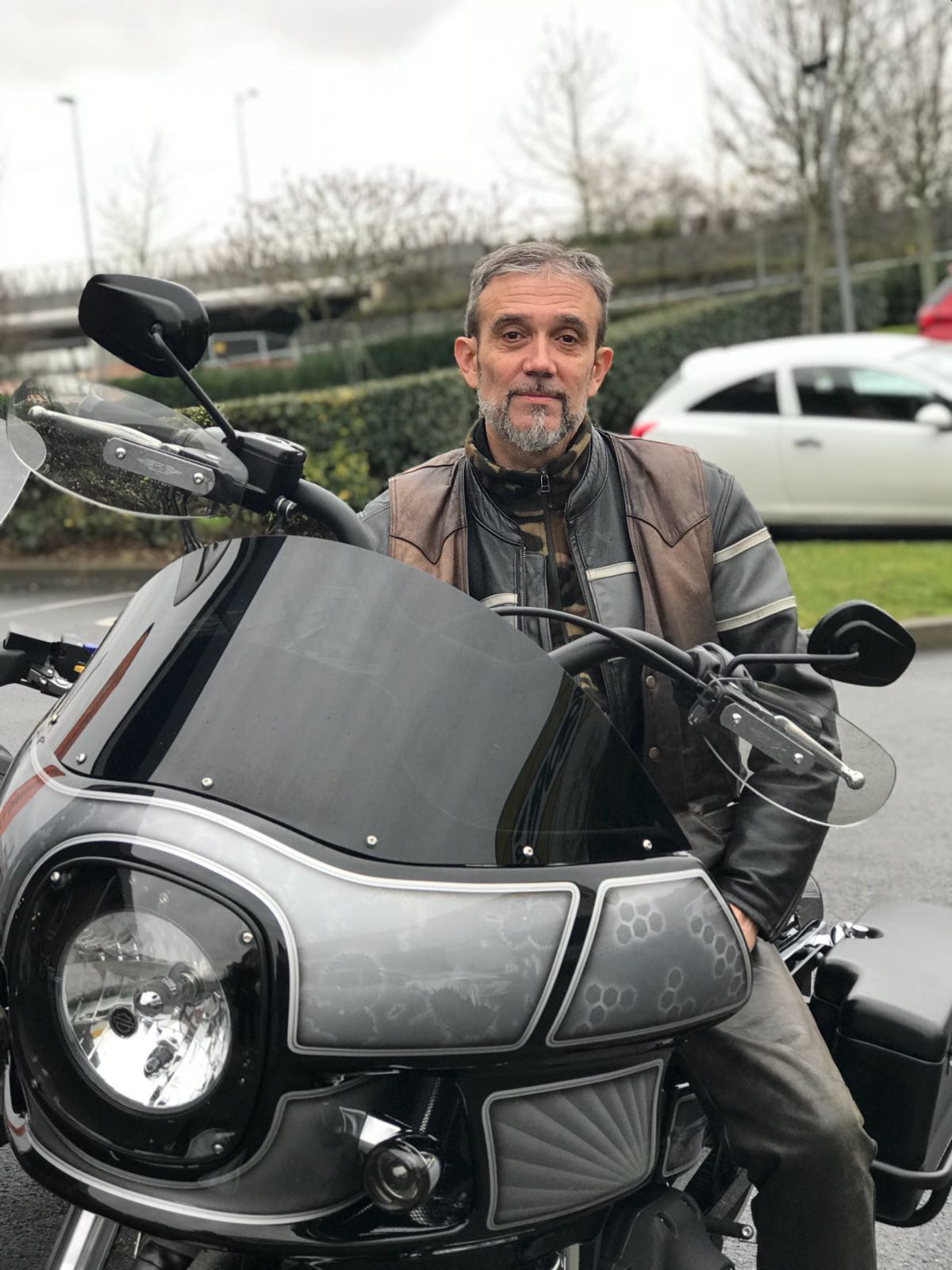 He tells the story here of his "quest" to build an FXR-style bike, a project he just completed after several years of dedicated effort. It's wonderfully done and we thank Herve' for allowing us to show it here.
Herve's Quest
When I attended the FXR show (during my first Sturgis bike week in 2014 with my friend David Uhl), I discovered that specific design and style that owners of FXRs and some Dynas gave to their bikes. I literally fell in love with that motorcycle trend we don't have in Europe.

For some months I wanted to find a project for my next bike. I didn't want a chopper, a bobber, a racer … I was not really sure of the way I wanted to follow …
In the late 2014 I began to follow (on Instagram), the famous JAILBAIT bike owned by Daniel Dolan, an FXRP with an S&S 111ci engine.
And, lucky me, in 2015 David Uhl proposed I once again come with him to the Strugis.
And lucky me twice, I saw "for real" my dream bike JAILBAIT at the FXR show. I even had a little discussion with Daniel.
So, coming back home in September 2015, I decided to find an FXR in France and develop my own project. I took my time for sure but I met a little problem: FXRs are so rare here in Europe and when you find one, it is often in a bad state. So, month after month, my project didn't really progress.
Finally, after several long talks with the workshop manager of my H-D dealership (HD BORIE since 1946) who's a friend, we decided in early 2017 to work with a used FAT BOB 2015 FXDL.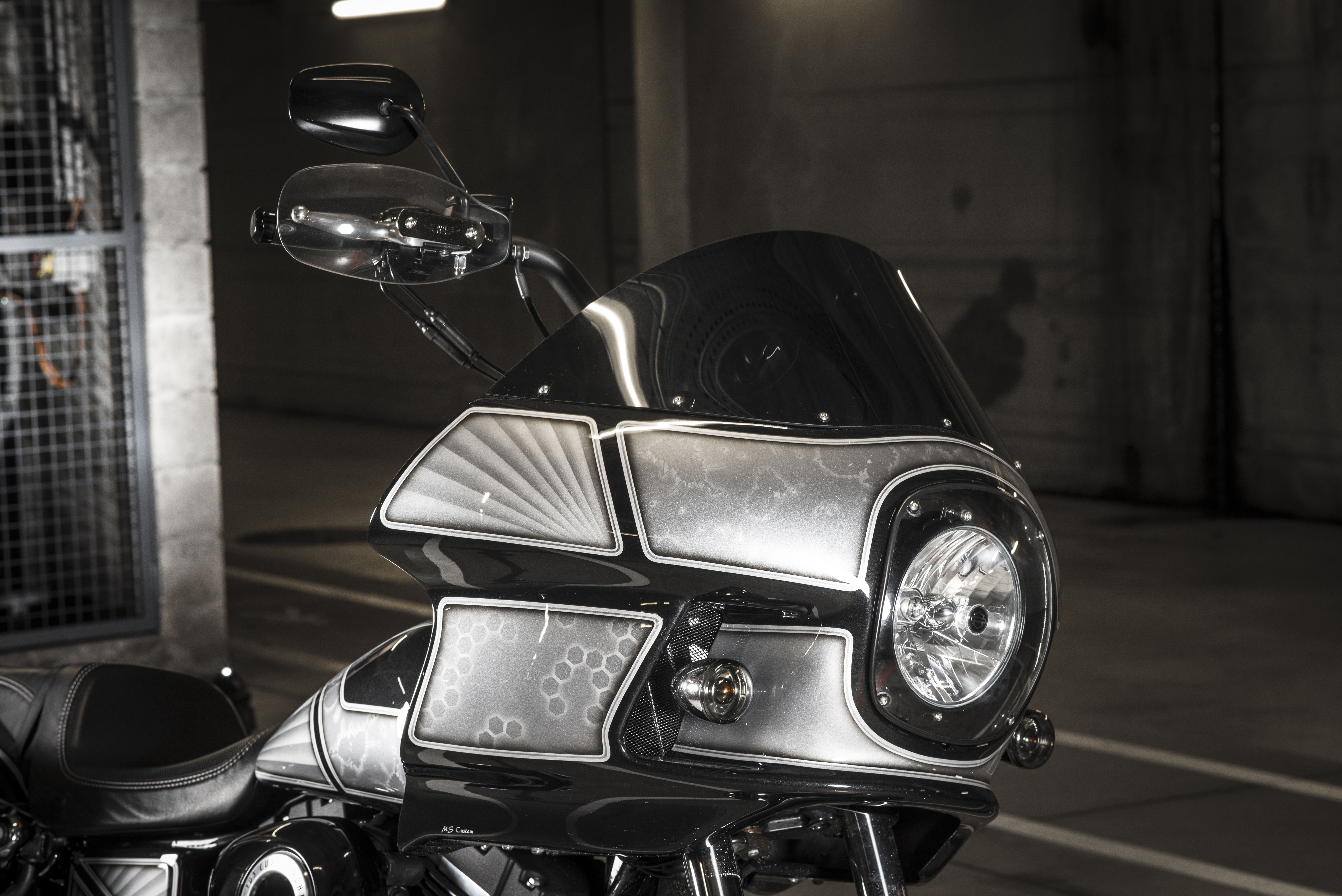 The DRAG SPECIALTIES catalog helped me to define the line / design of the beast. (I used their fairing and handlebar.) Of course I ordered VILLAIN 2HERO bags and decided to install a MOHICAN ARROW pipe.
The amazing work of painting is done by a little craftsman named Mathieu Sergent, owner of MS CUSTOM located in center of France.
I kept the original H-D saddle. I may install a solo one soon – the painting continues under the current saddle, so I can change for a solo when I want.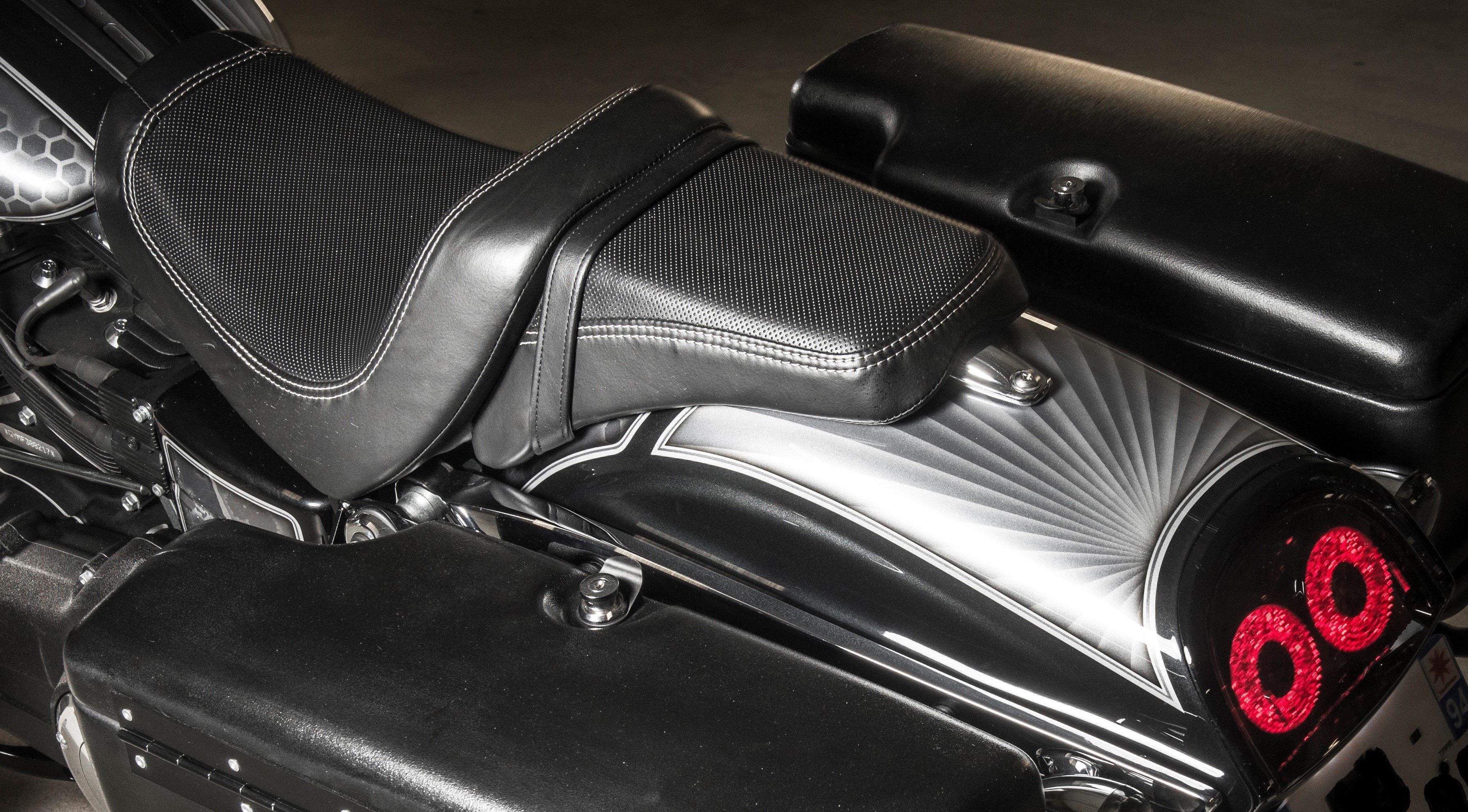 I have had my first ride (300 miles on wet, muddy little roads) on Saturday 20th of January. It was fantastic! The bike has a unique aesthetic, is powerful, sounds soooo good, is totally secure and (good surprise) really comfortable.
I'm so happy and proud. I have to confess that for the first time in my (long) biker life a motorcycle impressed me so much.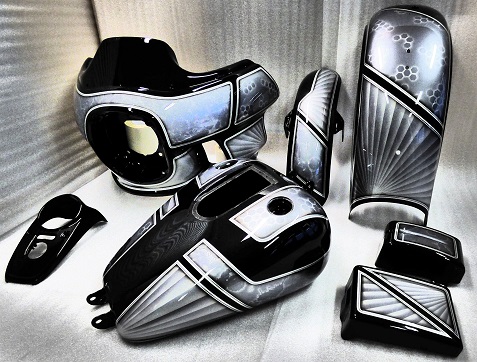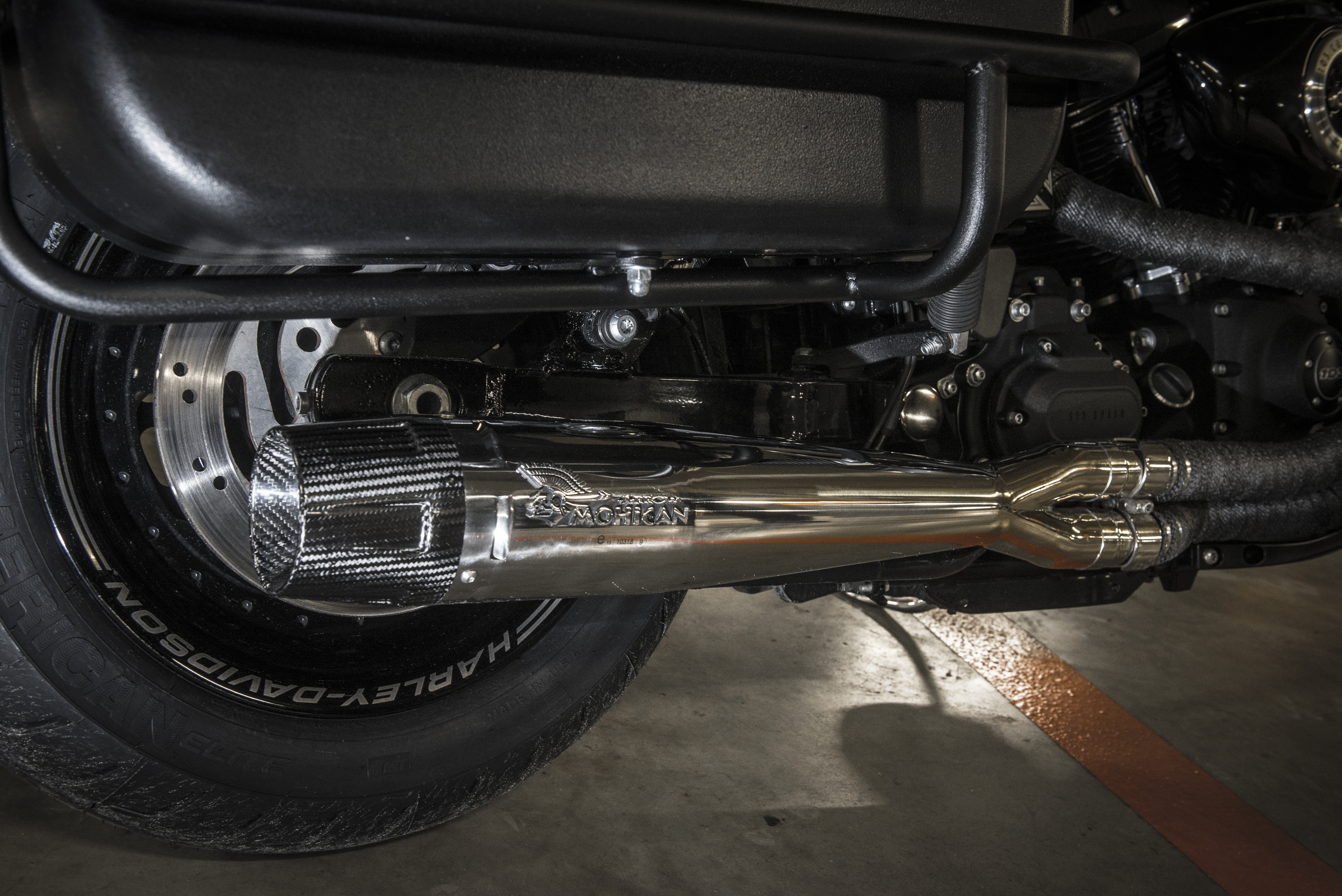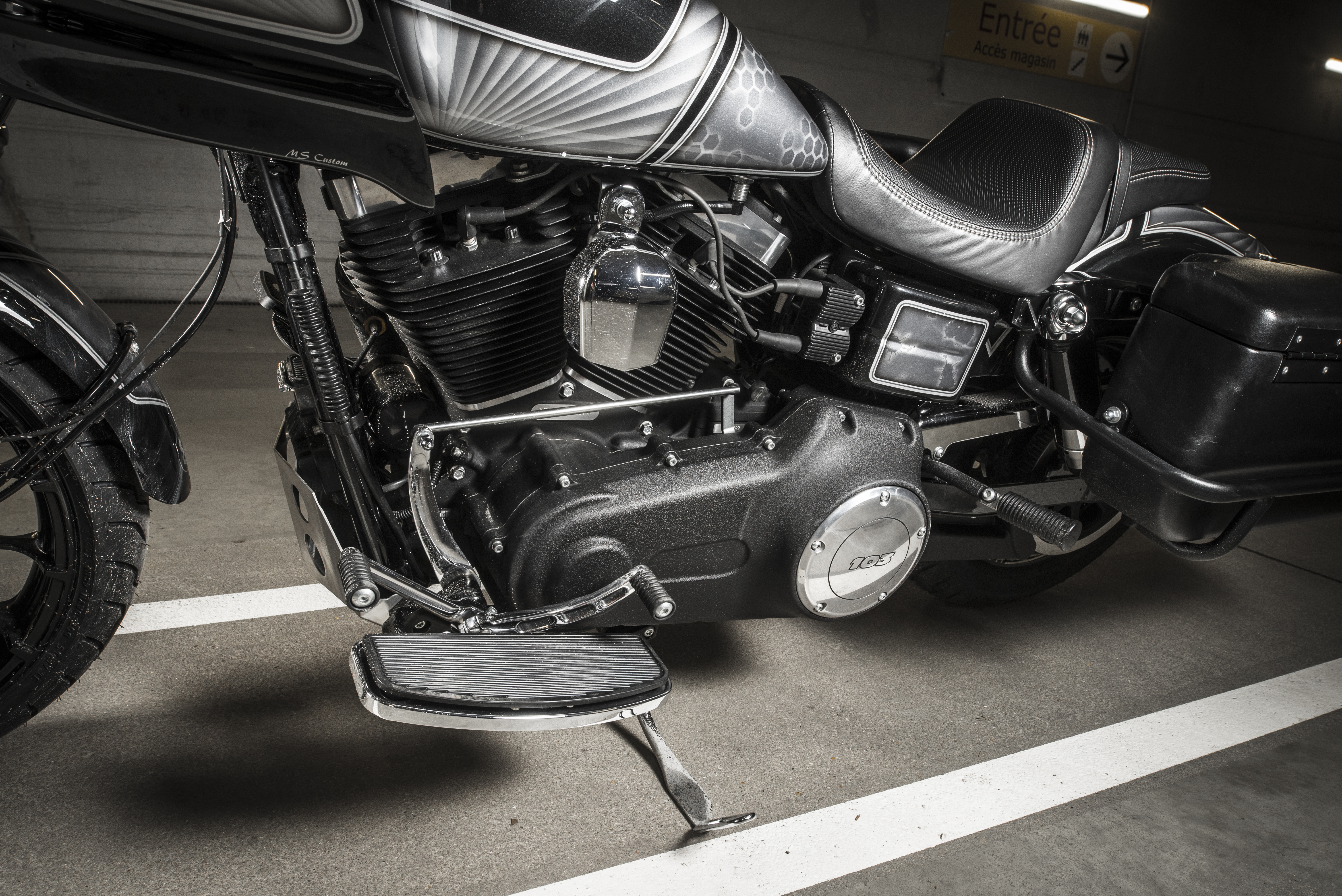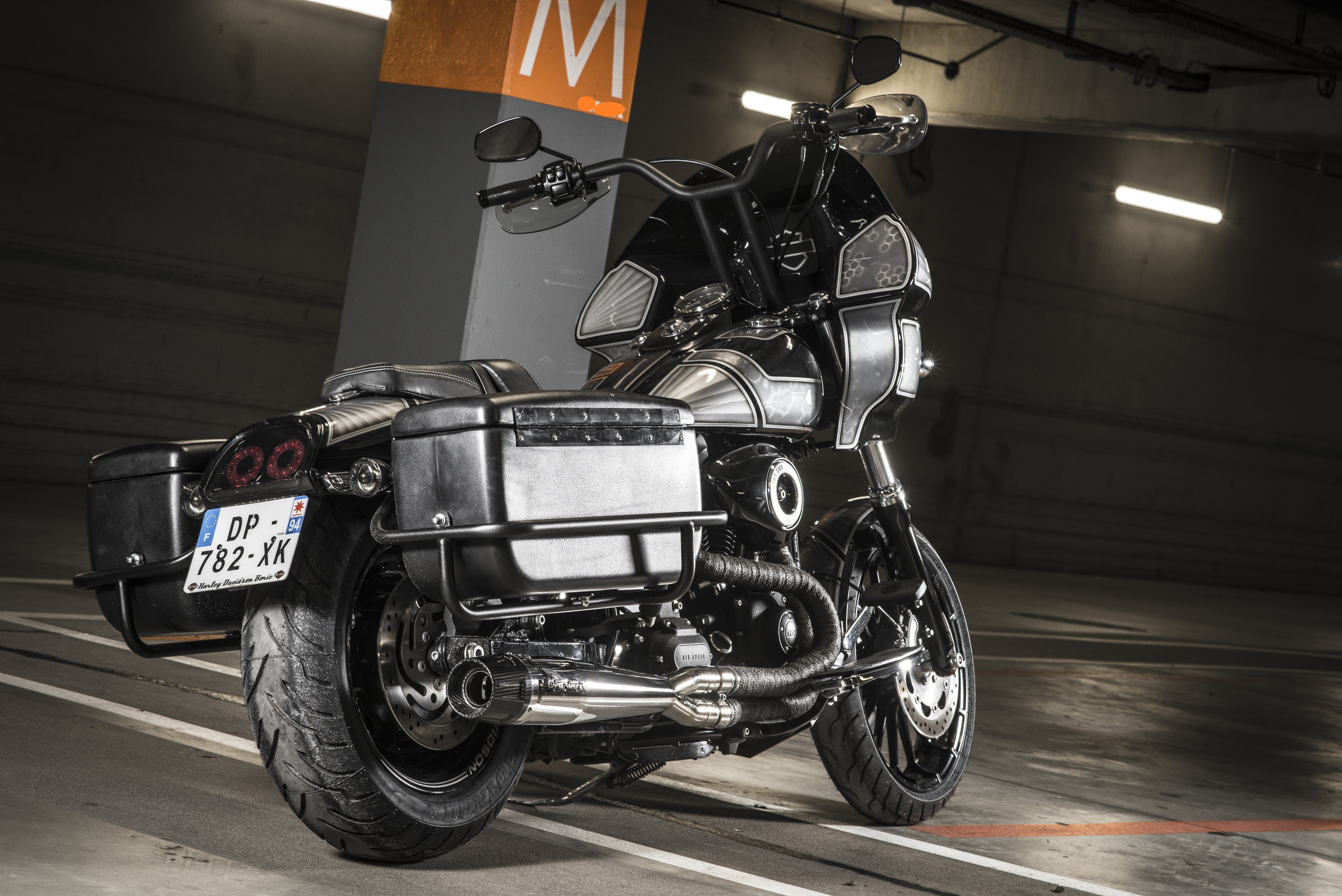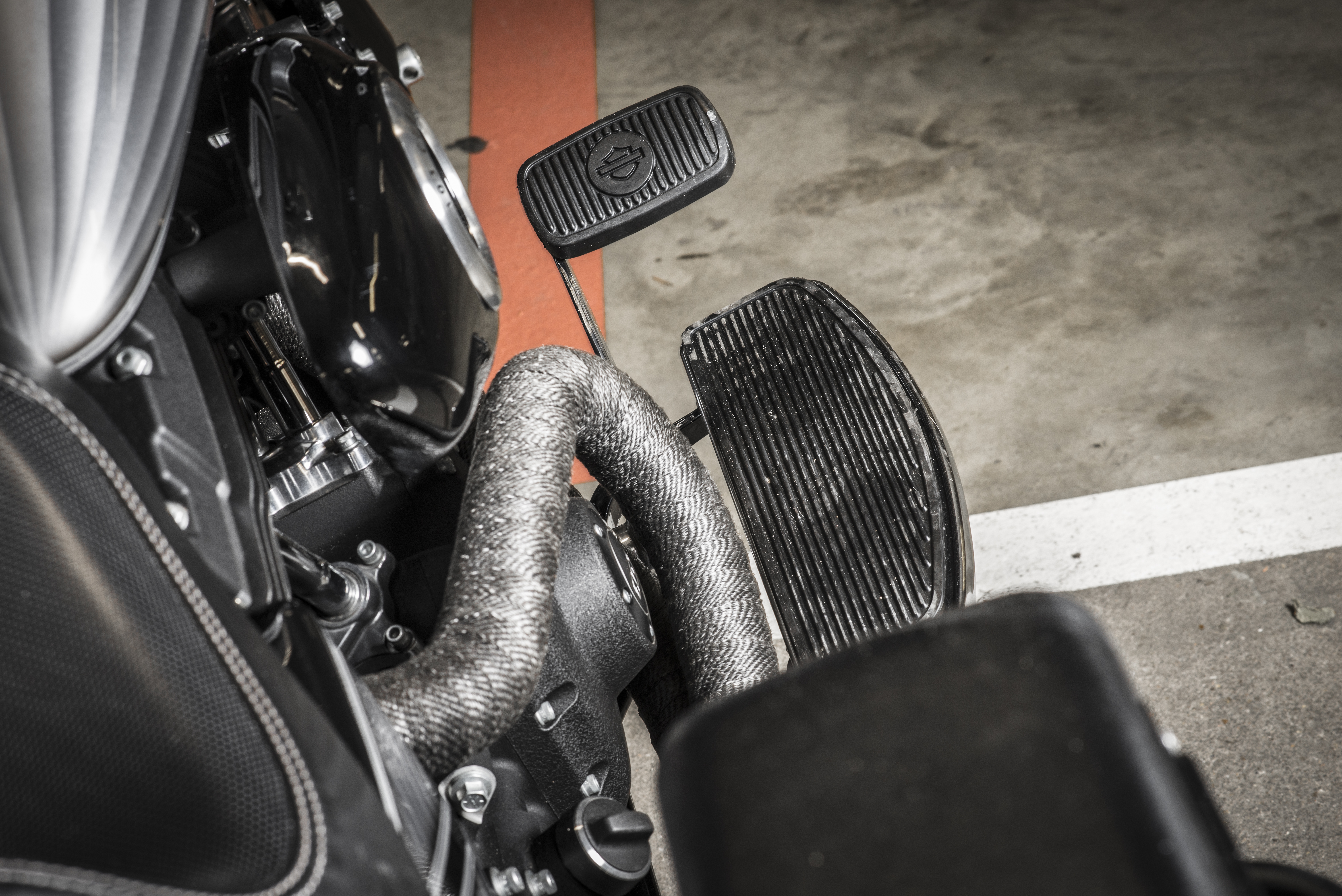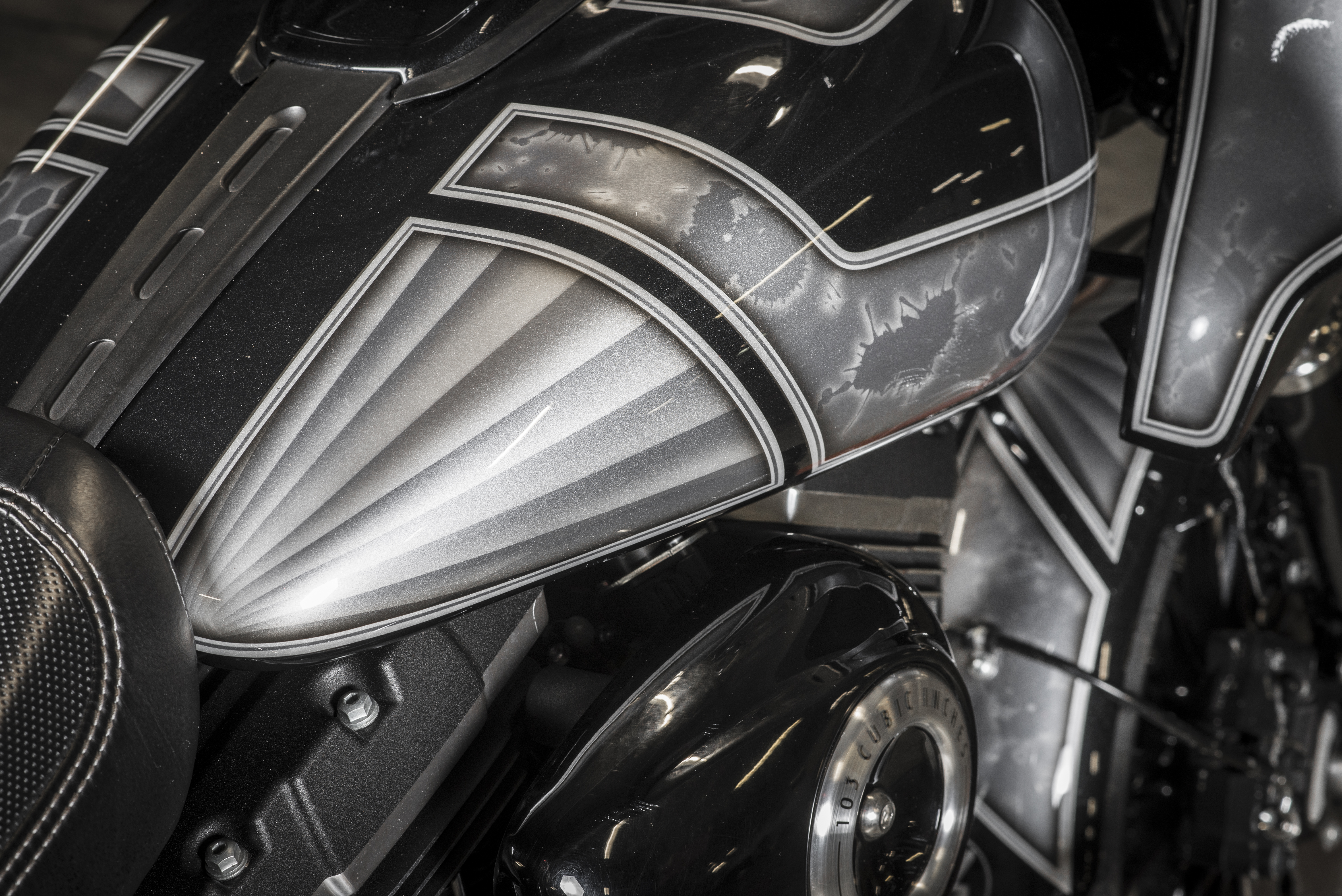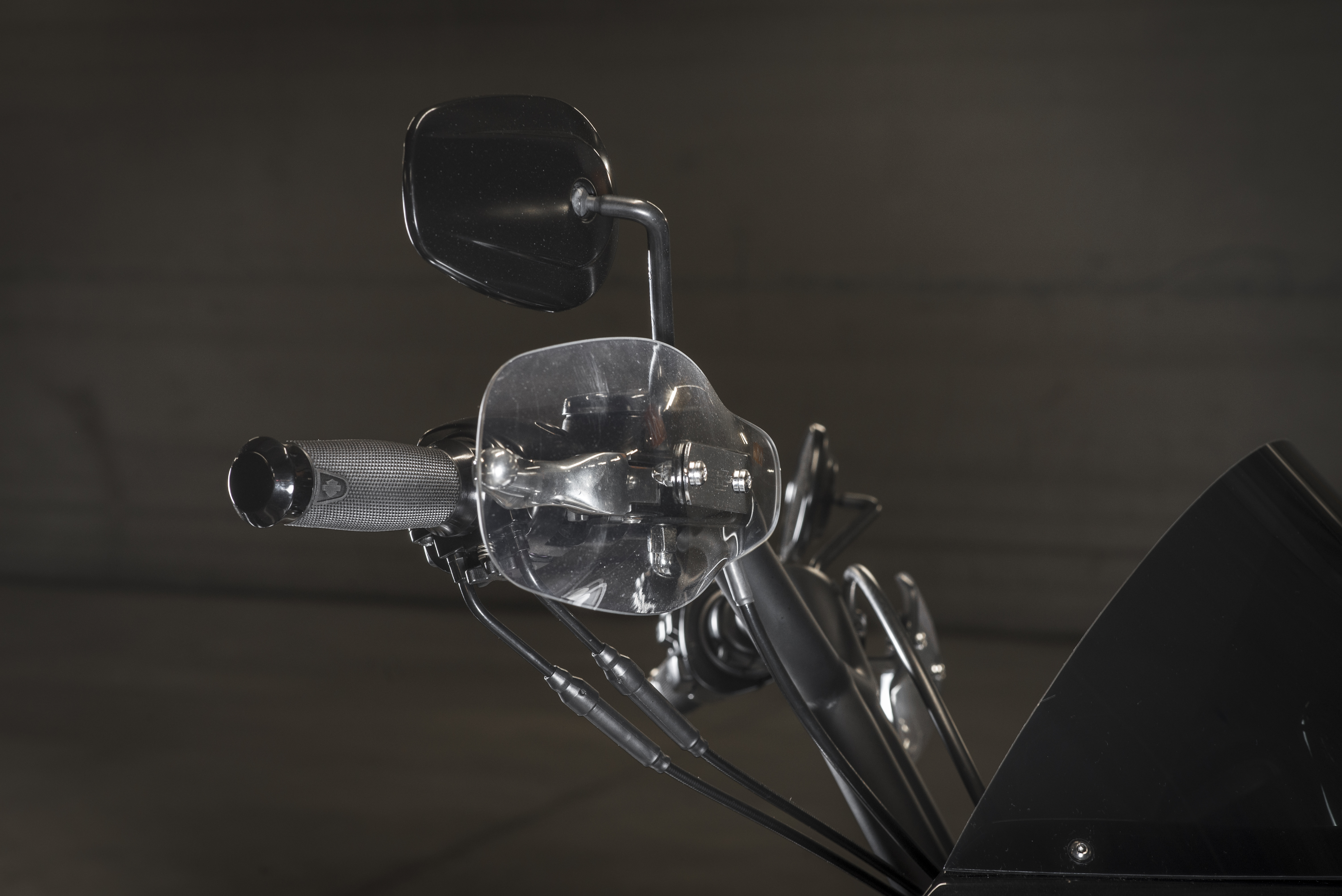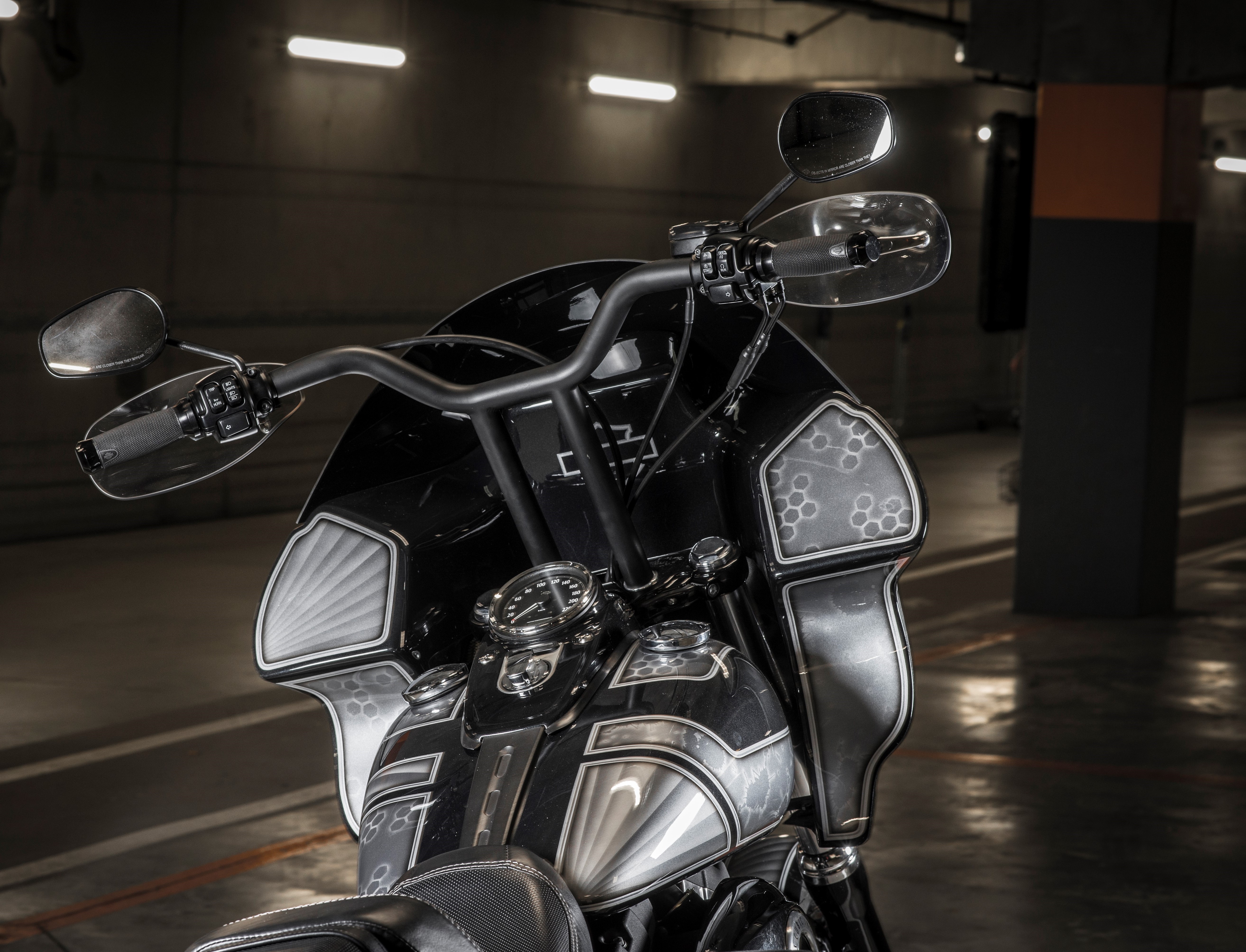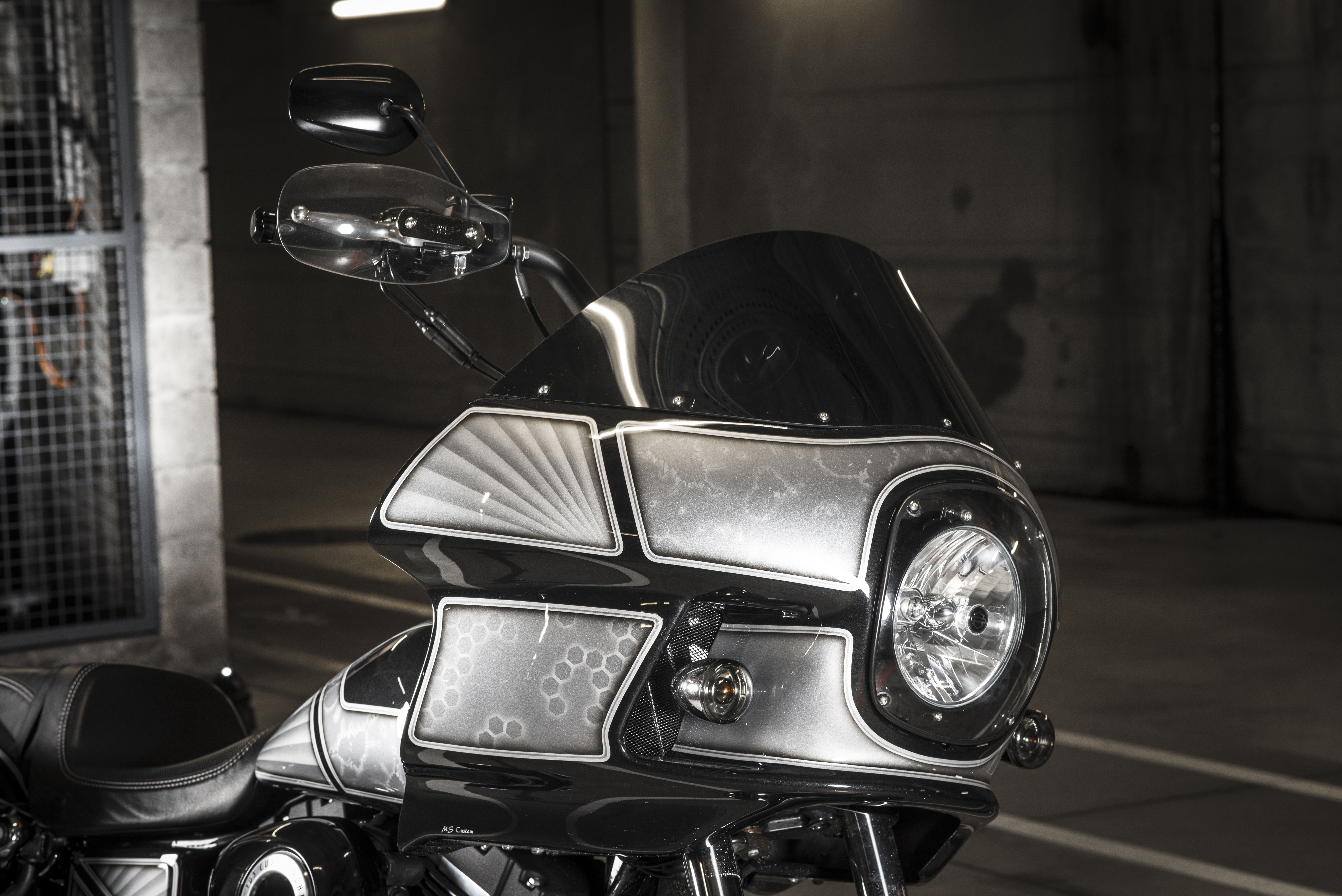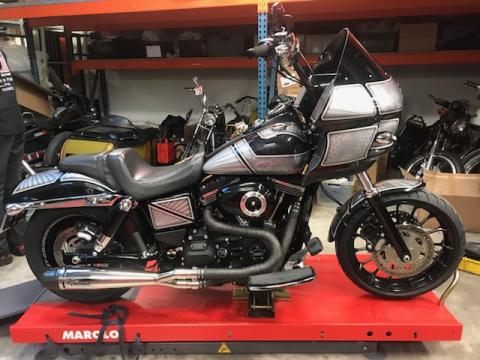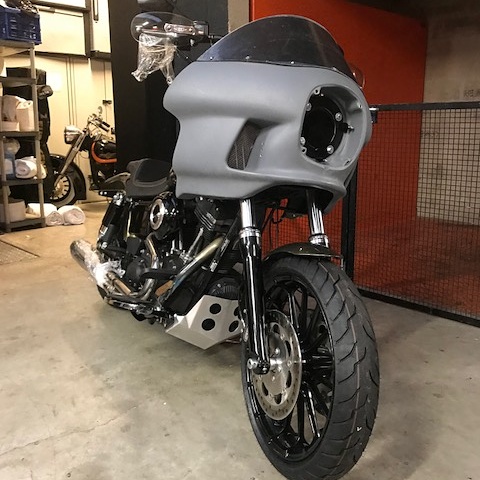 Below are two pics of the bike that inspired Herve's build: JAILBAIT