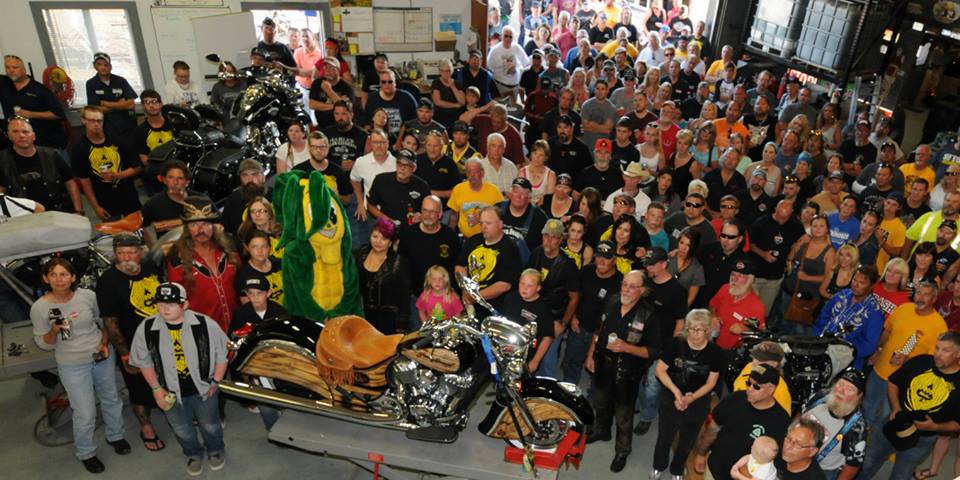 (Mitchell, SD) July 6, 2015 – As South Dakota gears up to welcome the predicted record breaking crowds to the 75th Annual Sturgis Rally, Klock Werks is preparing to welcome riders to its 9th Annual Pre-Sturgis Party in the home of the "World's Only Corn Palace", Mitchell, South Dakota. "Every year our Pre-Sturgis Party gets better! Riders bring more friends and the city of Mitchell opens its arms even wider," said Brian Klock, Klock Werks President.
The Klock Werks Pre-Sturgis Party has become a favorite tradition to many Sturgis bound travelers, and is held annually on the Thursday before the first official Sturgis Rally weekend. An easy day's ride to the rally, off interstate 90 and a mere 301 miles from Sturgis, Mitchell offers plenty of campgrounds, motels, and restaurants for an overnight stay. And what other city can boast that it is the home of the "World's Only Corn Palace" AND the home of the "World's Only" Klock Werks?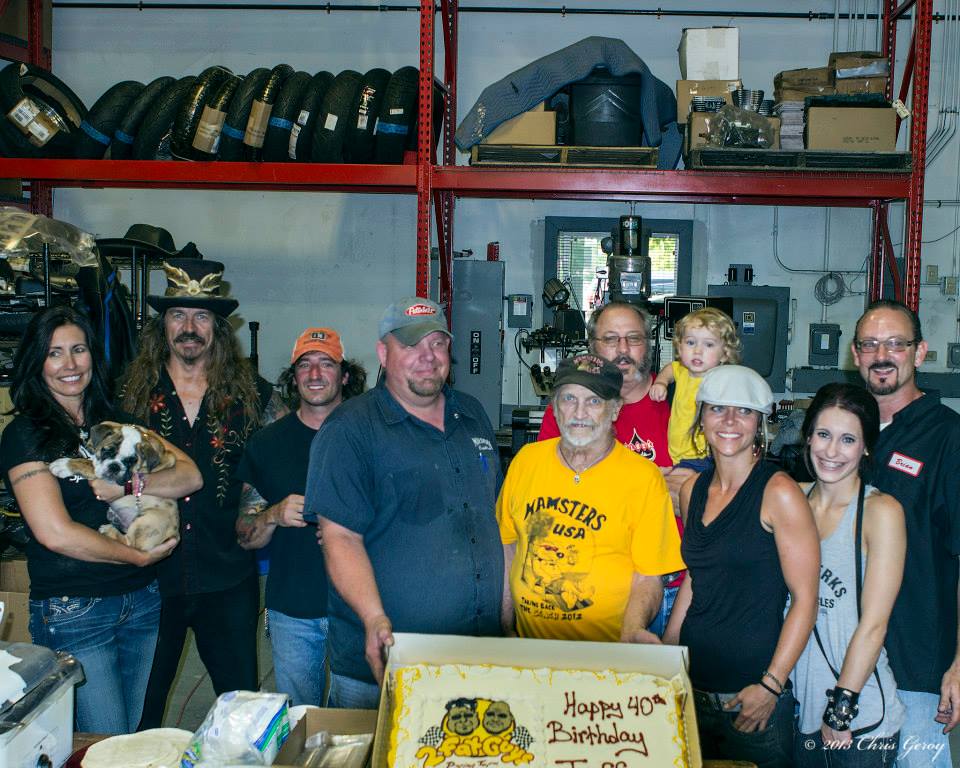 "Noticing many riders stopping in Mitchell on their way to Sturgis, I mentioned to Brian that we should invite them all to the shop! In 2006, we did just that," says Laura Klock, VP of Klock Werks. "Our event is now filled with custom bikes from all over the world, celebrity appearances, custard from our friends at Culvers, a chislic truck (google it!), and so much more!" The Pre-Sturgis party is part picnic, part open house, and it's a chance to tour the Klock Werks facility and meet not only the Klock Werks Krew, but lots of industry people and new friends that travel through."
This year the krew has released a small number of Limited Edition Brian The Bobblehead figures available for sale, is offering contests, new 75th apparel, and a few surprise guests. As new information is released, you can be notified if you join the event on the Klock Werks Facebook page.
While Klock Werks would really love to see you at the Pre-Sturgis Party, regardless of when you ride to Mitchell, SD, you'll receive a warm welcome. Here are a few dates you will want to remember!
Klock Werks Annual Pre-Sturgis Party!
Thursday, July 30, 4:00-10:00 PM
Pre-Sturgis Welcome at the World's Only Corn Palace
Thursday-Friday, July 30-31
601 N. Main Street, Mitchell, SD
Get your photo taken in front of the Corn Palace!
Try A Klock Werks Flare™ Windshield at the Rally!
Klock Werks will be set up at Black Hills Harley Davidson in Rapid City, and J&P Cycles in Sturgis during the Rally. Stop by either location and test ride a Flare™ Windshield!
Geico Motorcycle Hot Bike Tour
Thursday, September 10
Mitchell Main Street, and hosted lunch stop at Klock Werks Shop!
About Klock Werks
Located in Mitchell, South Dakota, Klock Werks has grown from humble beginnings to a nationally and internationally recognized Brand. Achieving status as "Air Management Experts", Klock Werks credits this to the success of the original, patented, Flare™ Windshield. Also supplying fenders, handlebars, and other motorcycle parts, Klock Werks proudly leads the industry through innovation in design and quality of materials and fitment. Team Klock Werks has been successful for years designing parts, creating custom motorcycles, and setting records on the Bonneville Salt Flats. You will find motorcycles, family, and faith at the core of Klock Werks, along with a commitment to caring for the needs of enthusiasts around the world who enjoy their products.
For More Information please Contact Sara Liberte at Sara@kustomcycles.com