Post & Images by Jack McIntyre.
During my 2012 Tour with the J&P Ultimate Builders Bike Shows within the International Motorcycle Shows (IMS), all over the USA, I came across hundreds of beautiful, creative builds by some of the greatest people I've ever known, and still have as friends today. At the IMS Indy Show that year, I probably shot 50 or more customs in the show on the cement floored, white walled studio that we constructed at each show across the country. Over the next few months, I will feature a bike shoot from that show & others weekly.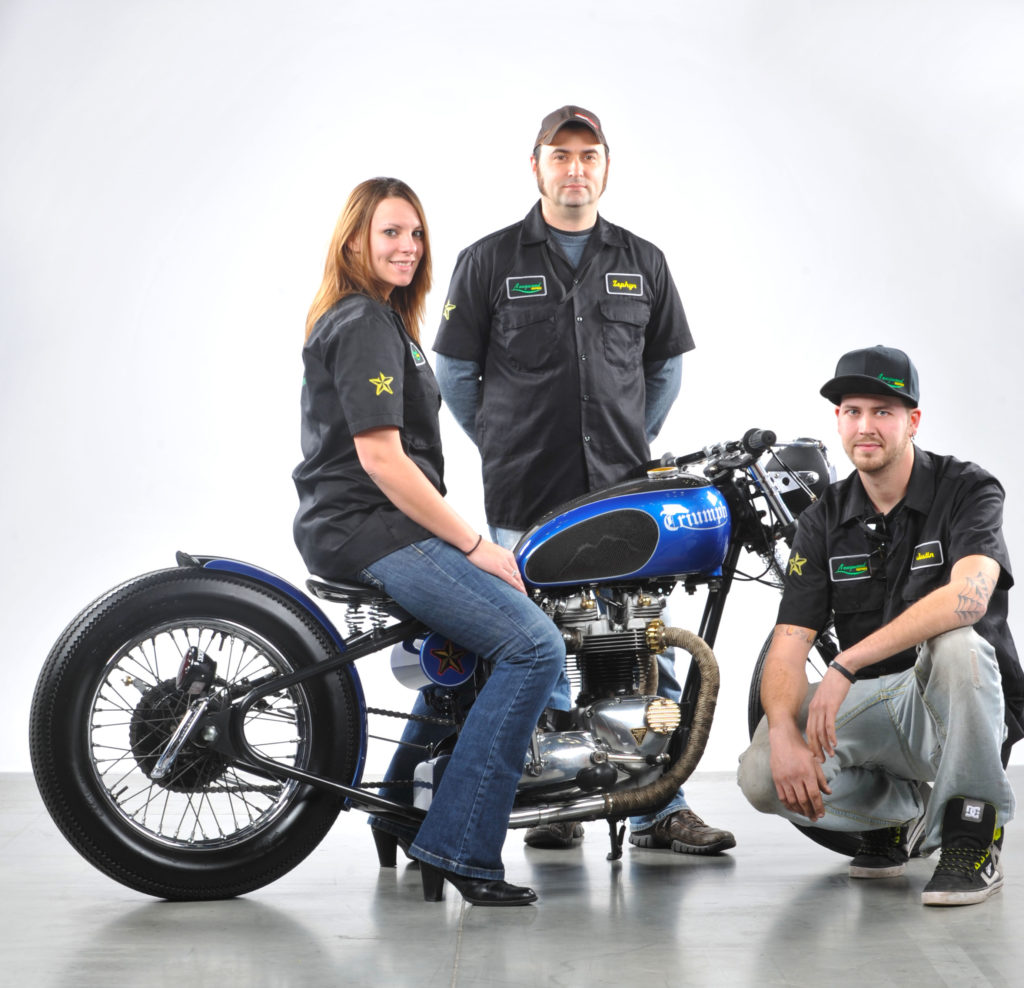 This baby is a 1966, 650 Triumph Bonnieville. Justin rebuilt the motor, added an electric ignition, increased charging system, and added many hand made brass accents. The chassis is a 6 inch stretch with a 4 inch drop hard trail, 2 inch drop in the front end. Special features include the relocated key, H.I.D. headlight system, blacked out 30's Ford tail lamp, and it's custom built fiber gas tank. This bike is a daily rider! Enjoy the pics.