By Vincent Stemp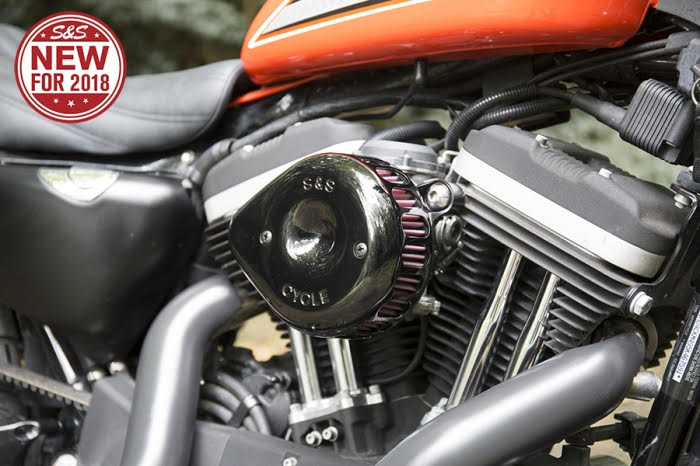 Shed No Tears
The S&S Teardrop is a shape loved by tuners as well as builders, but this cool new mini version is designed around the Stealth high flow air cleaner system for a new spin on the classic. Available in chrome or gloss black, it's a great winter project for your favorite biker. More at sscycle.com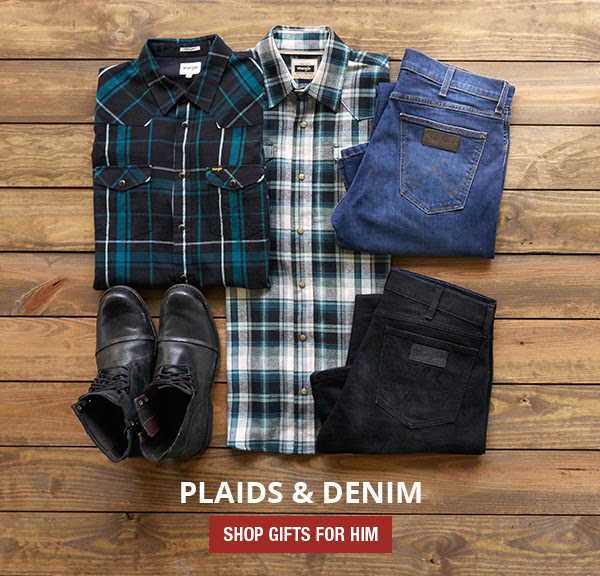 Wearin' The Pants
Wrangler Jeans have been a part of the "fabric" of our country for more than half a century, and they've got some great gift ideas for that hard-working, hard-riding person in your life. From handsome shirts to their signature tough jeans, Wranger's got something that will fit under the tree. Check out more gift ideas at wrangler.com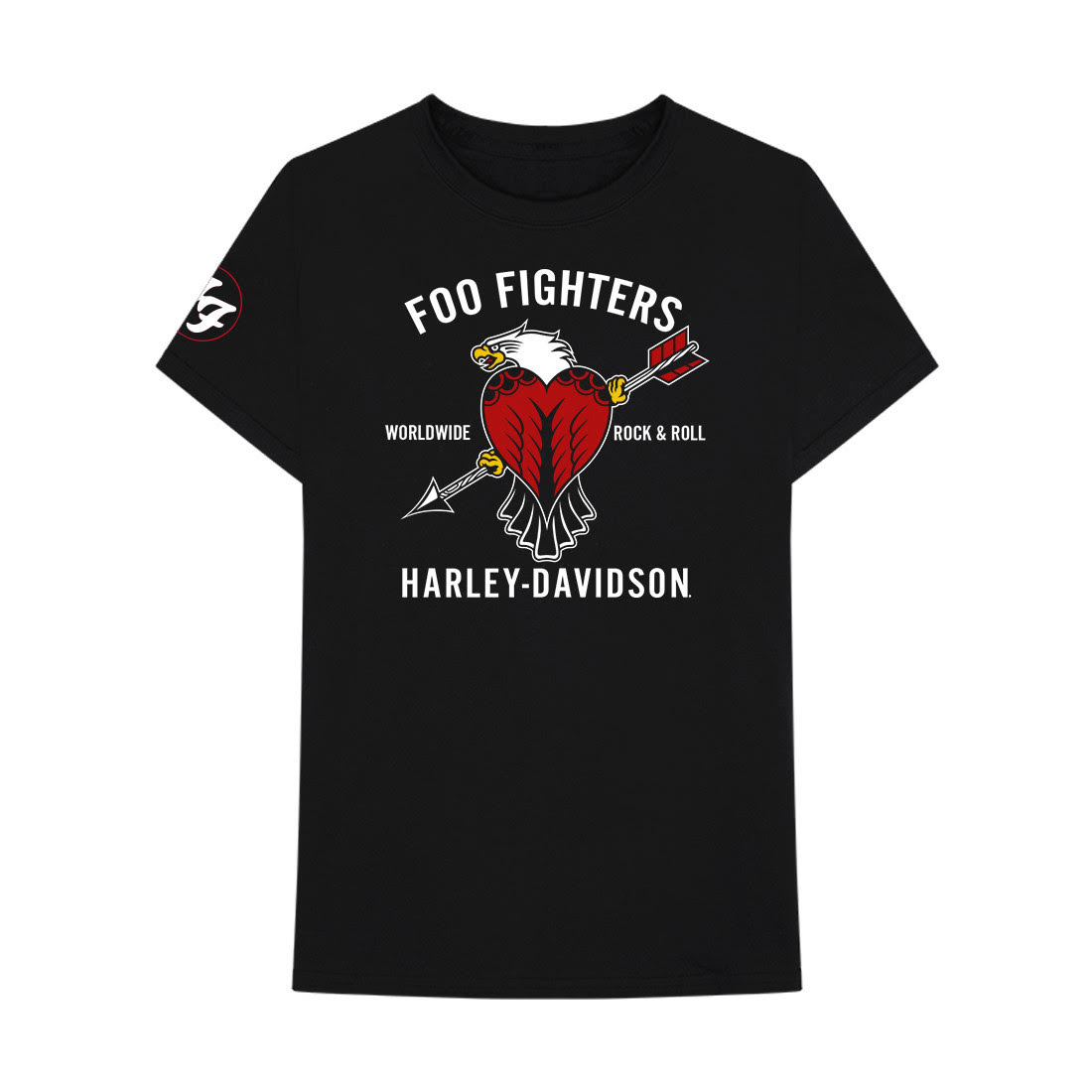 Who's A Foo?
If you know a biker who also enjoys the driving jams of the Foo Fighters, Harley-Davidson has the perfect ticket for your shopping list this holiday season. H-D dealerships partnered up with the Foo Fighters to bring you this collection of authentic shirts, caps, and sweatshirts. Check them out at h-d.com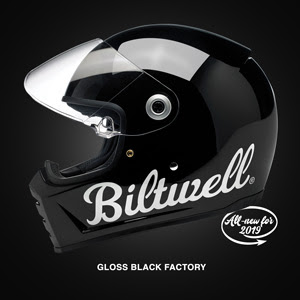 Time To Split
Everyone knows the Biltwell Lane Splitter is the coolest helmet seen anywhere since Elio de Angelis raced for Lotus. (google it!) Just in time for the holidays, Biltwell has brought out this rad lid in some awesome new colors, like Flat Coyote Tan and Gloss Storm Grey. Check 'em out at Biltwellinc.com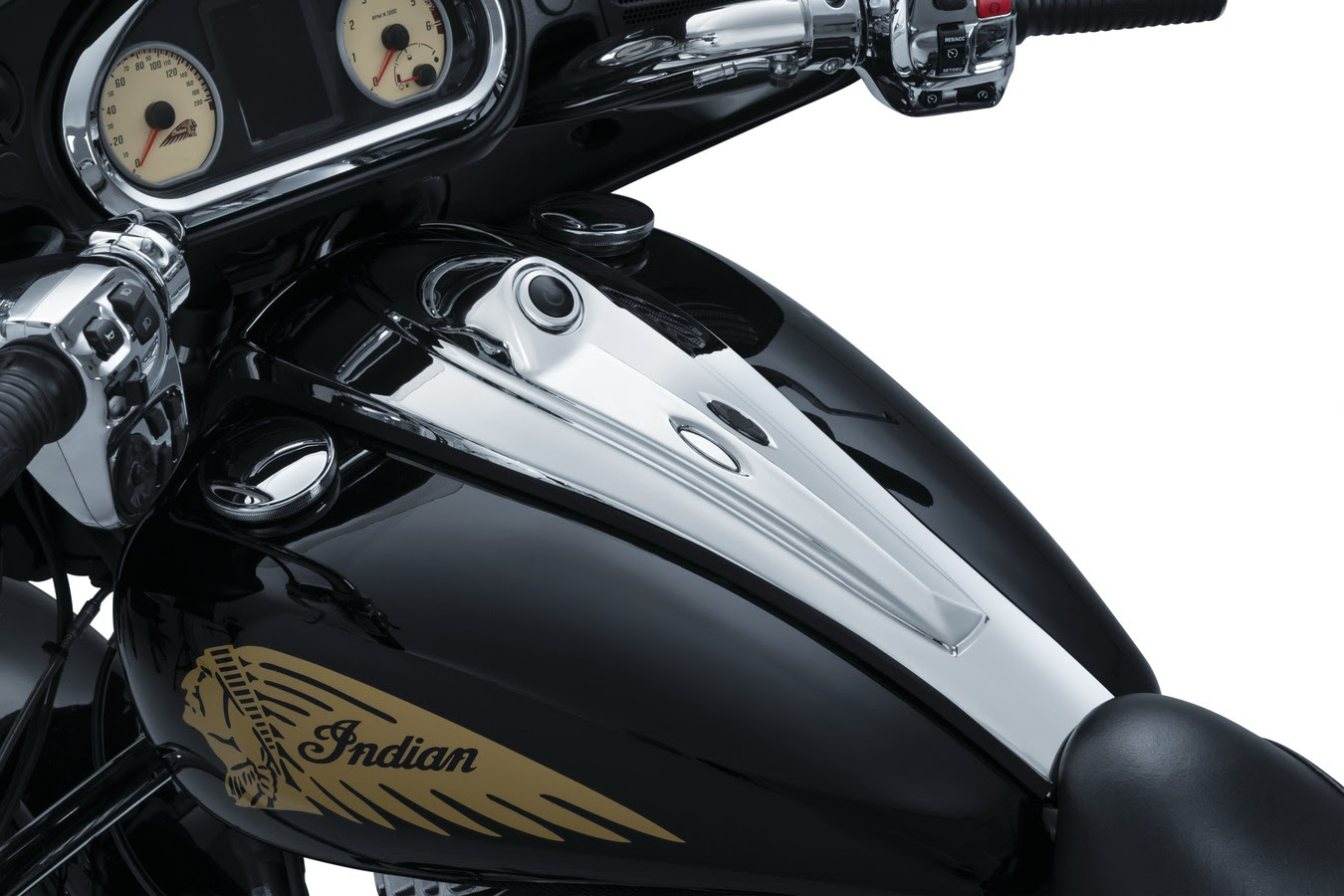 Give 'em The Bird!
Kuryakyn and John Shope of Dirty Bird Concepts have teamed up to bring you the Vantage Signature Series of accessories for Indian Motorcycles. These custom parts will help your favorite Indian rider stand out even more in a crowded world of ubiquitous V-twin hardware. Check them out, along with other custom parts at kuryakyn.com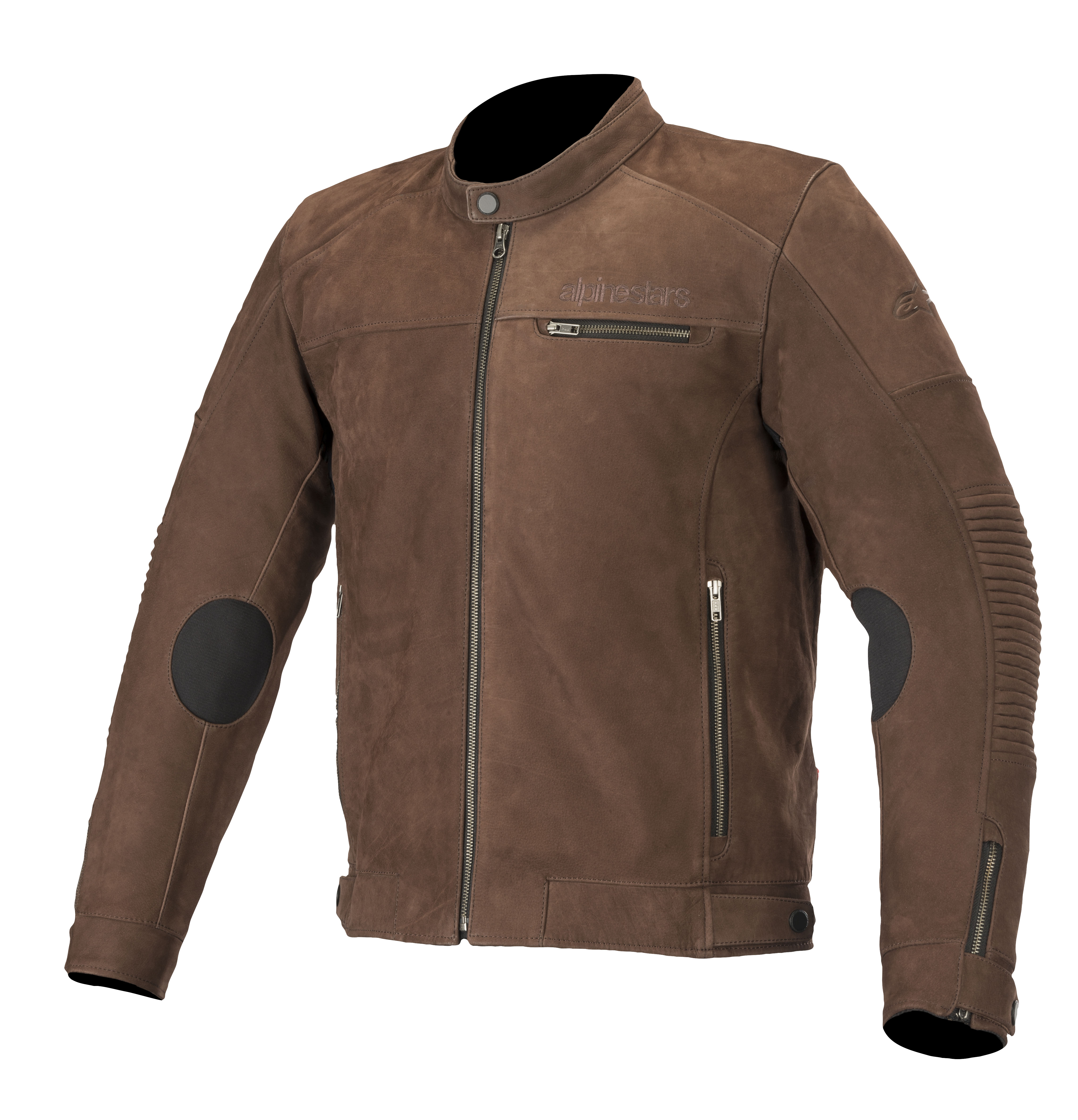 Be The Star
Alpinestars is best known for their sportbike racing suits and gear, but now they're bringing that high-tech approach to a cool cruiser jacket. There's bound to be a smart and suave biker on your holiday list who would appreciate this Warhorse leather. It's got a modern, handsome cut plus shoulder and elbow armor for function and style. Check out the whole line at alpinestars.com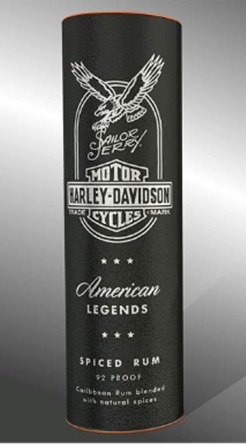 Rum and Done
Nothing warms the heart like…rum! Having a nip while waiting on winter to end is a fine tradition, and Sailor Jerry is on the case. Their 92 proof spiced rum comes wrapped in sleek black leather with a Harley-Davidson embossed logo to blend two of our favorite ways to kick back…separately, of course! Find out more at sailorjerry.com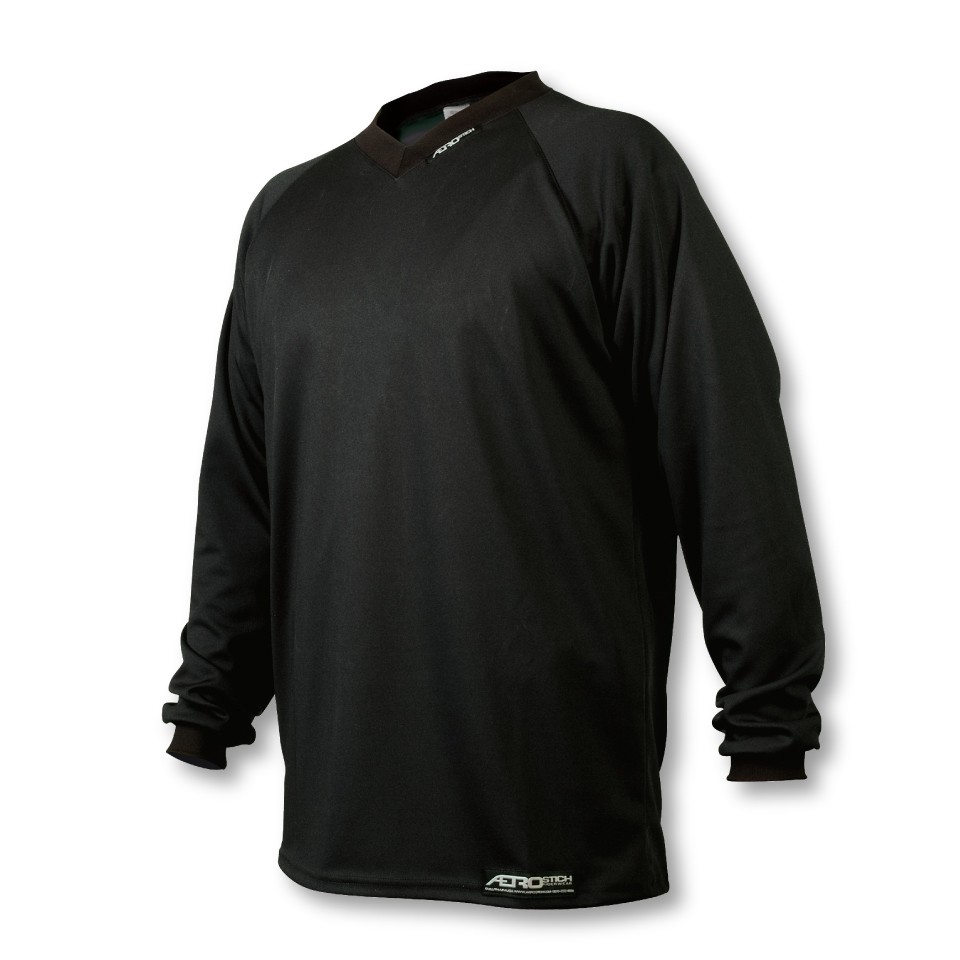 Stay Grounded…And Warm
Some riders like loud pipes, flashy chrome, and metal flake paint. Others…well, if you know a grounded, practical person who rides, get them something practical. This knit jersey from Aerostich is a perfectly boring, american-made, high quality piece of layering for winter riding. It'll never start a rousing debate at the bar, but it'll be appreciated every time it's worn! Find more at aerostich.com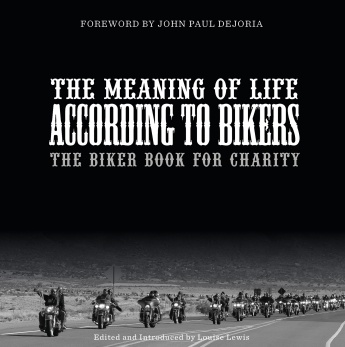 What Is Life?
The Meaning of Life According to Bikers: The Biker Book for Charity is a hard-bound book that asks a simple question of riders: what is the meaning of life? Celebrities and regular folks reply to the question, making this book an excellent way to pass the dark winter days with grand contemplations. Put it under the tree for a deep-thinking cyclist you know. Available wherever books are sold!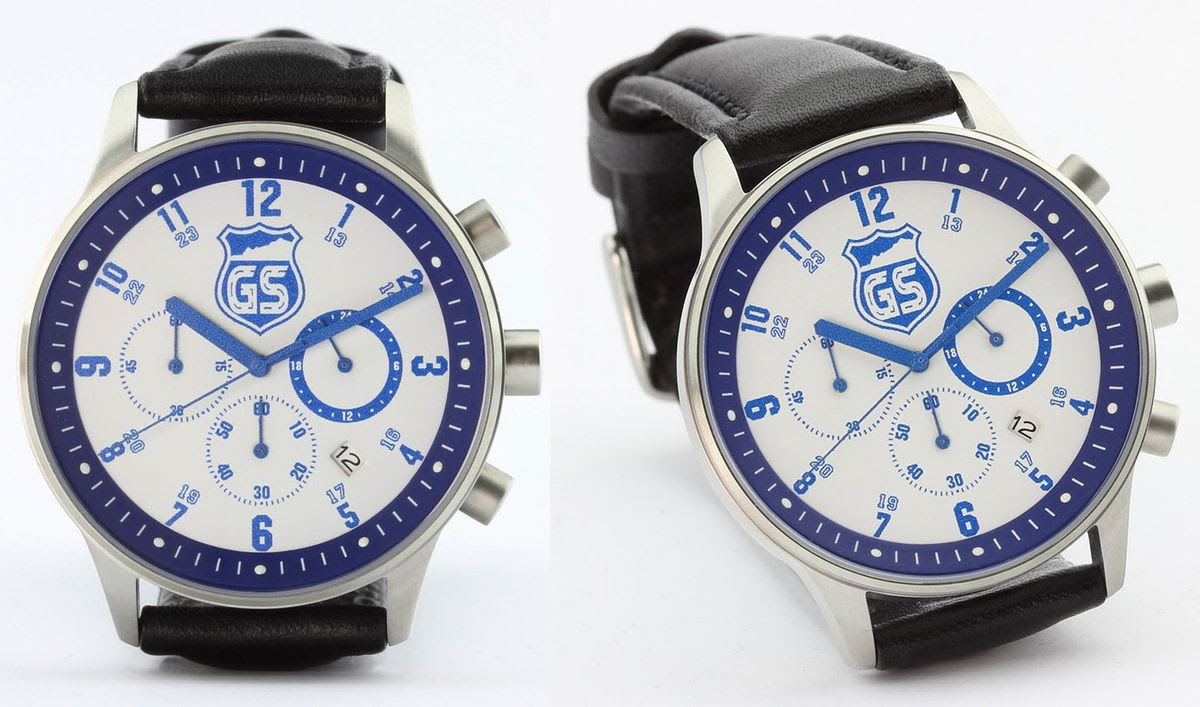 Bimmer Stunner
Do you know a motorcyclist who prefers his twin cylinders opposed, his saddlebags box-shaped and his mustache finely trimmed? Such a fellow would probably appreciate this handsome Beemer GS chronograph. Blue and white, like the skies over the Bavarian Alps, this timepiece will keep your favorite rider from ever being late…maybe! Check it out at Beemergs.com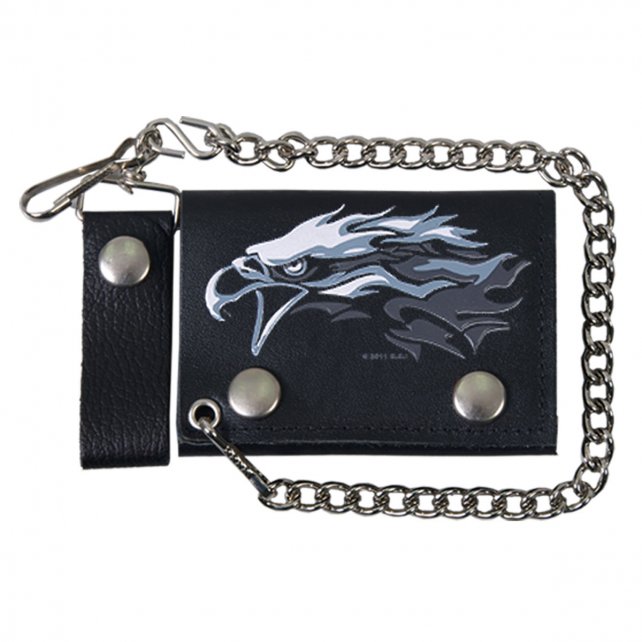 Leather Work
How about something that fits in your favorite biker's stocking this year? Nothing says "biker" like a nice wallet and chain combo, like these cool units from Hot Leathers. Check out the different colors and styles, plus a bunch of other cool leather goods at hotleathers.com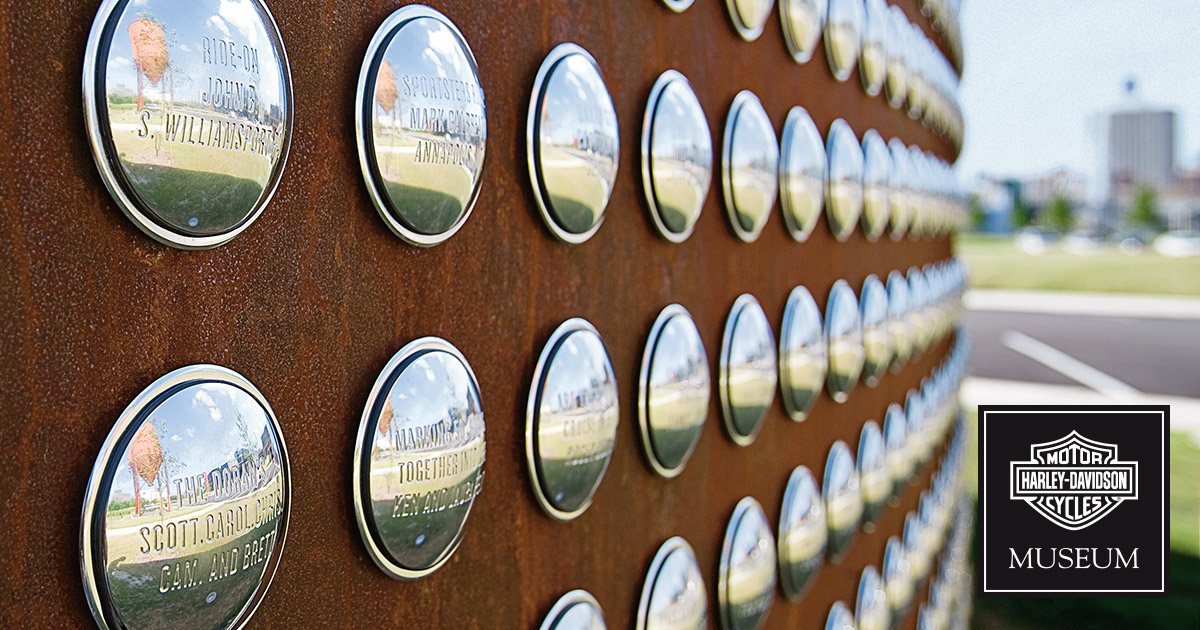 Riveting Gift Idea
A great gift for a rider in your life or one gone on to other roads, a commemorative rivet at the Harley-Davidson Museum will last for generations to come. Plus, you can have a custom message engraved on a 115th anniversary rivet for a limited time, leaving an elegant stainless steel token for you or a loved one. More info at h-dmuseum.com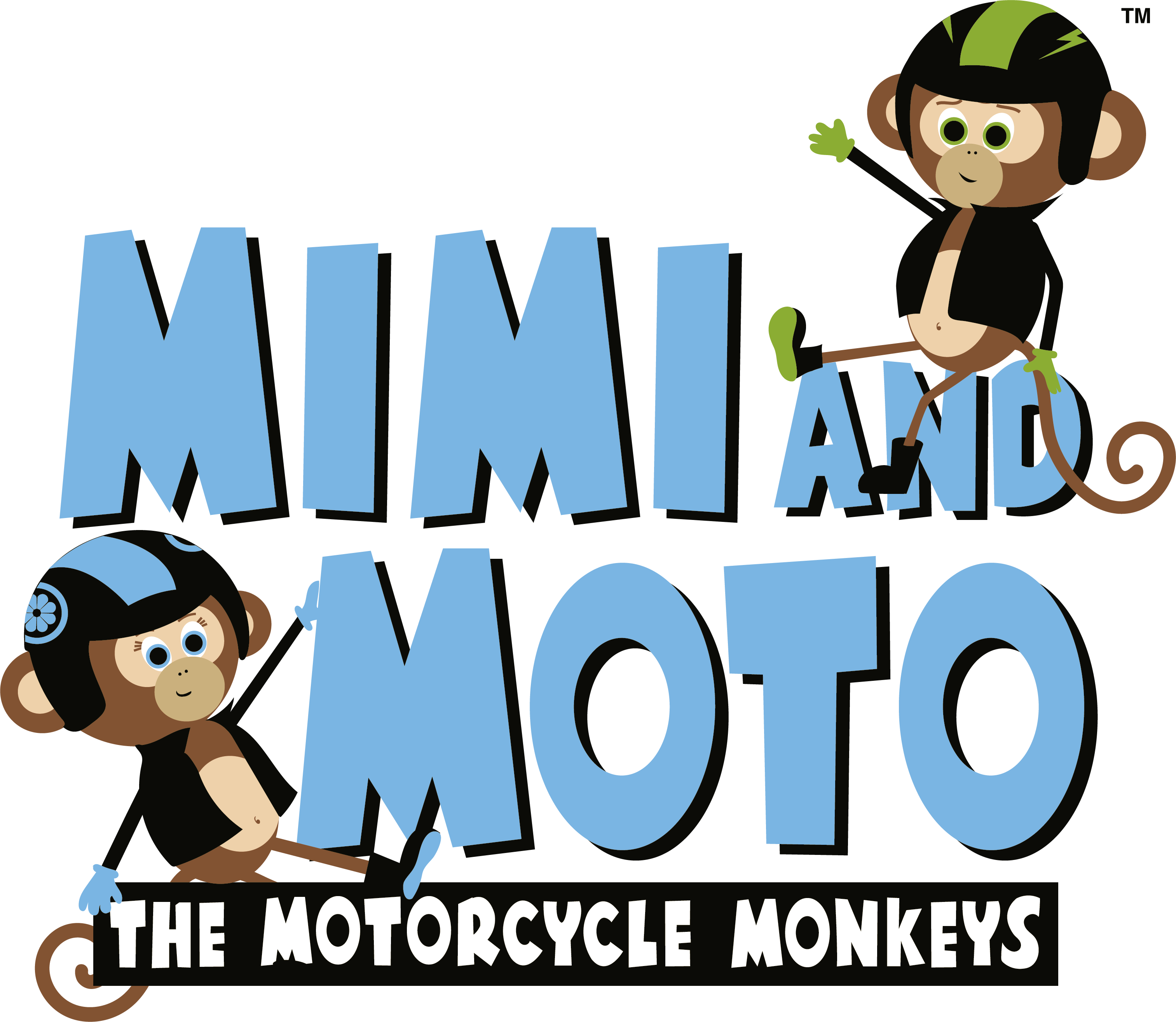 "Mini" Bikes
Do you know any little riders or aspiring riders? Put this excellent kids book, The Adventures of Mimi and Moto, under the tree to help a little one in your life get familiar with motorcycles and motorcycling. Good habits start young! Available wherever books are sold.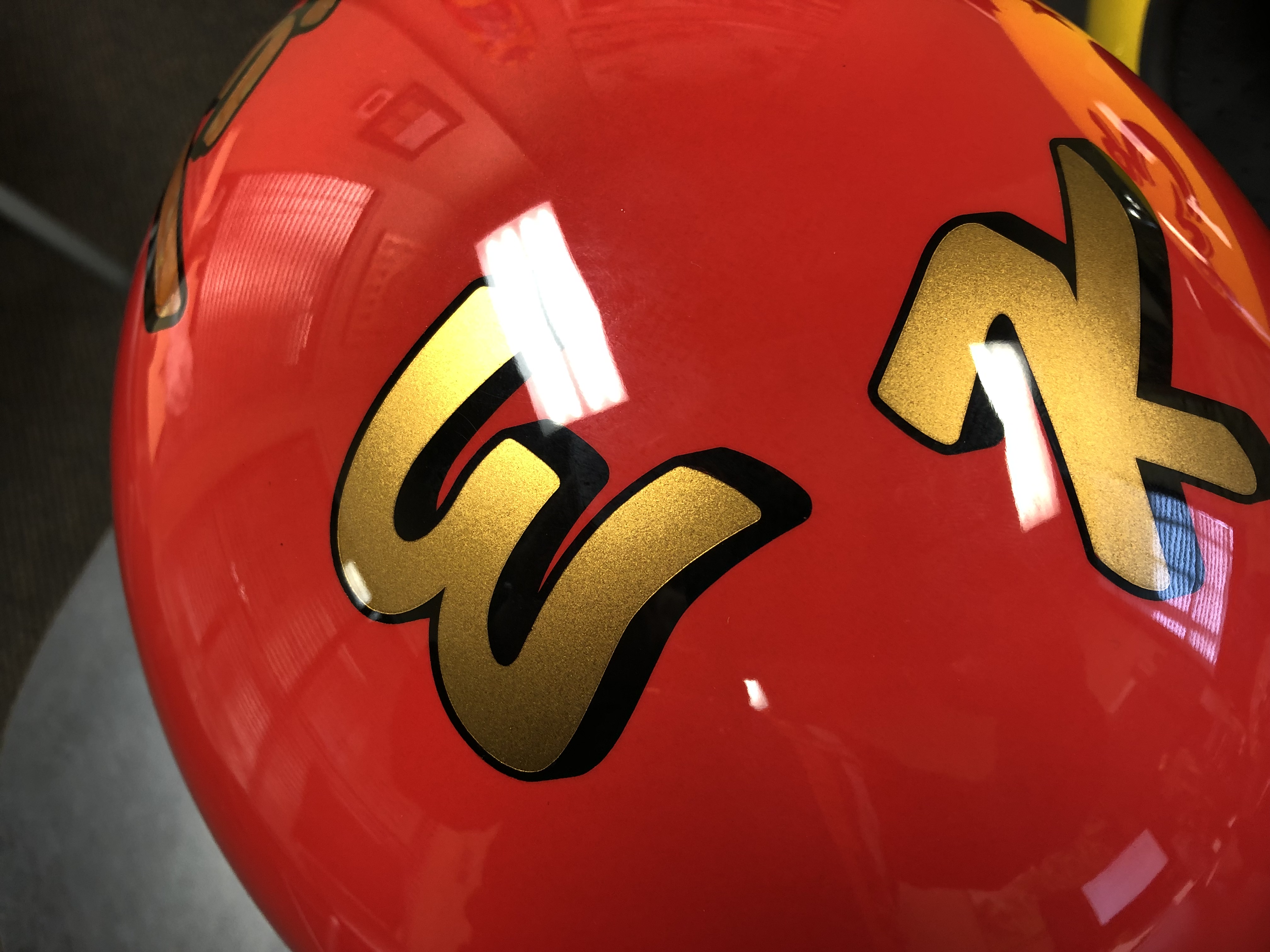 Evel Style
Evel Knievel was a big part of growing up in America for a lot of us. Now, thanks to collector and producer Lathan McKay, a collection of bespoke and authentic Evel memorabilia is available. First up: the distinctive "Wheelie Cane," faithful to the real thing with its crystal top and secret liquid compartment. Take a look here: https://the-evel-knievel-museum.myshopify.com/collections/archive-collection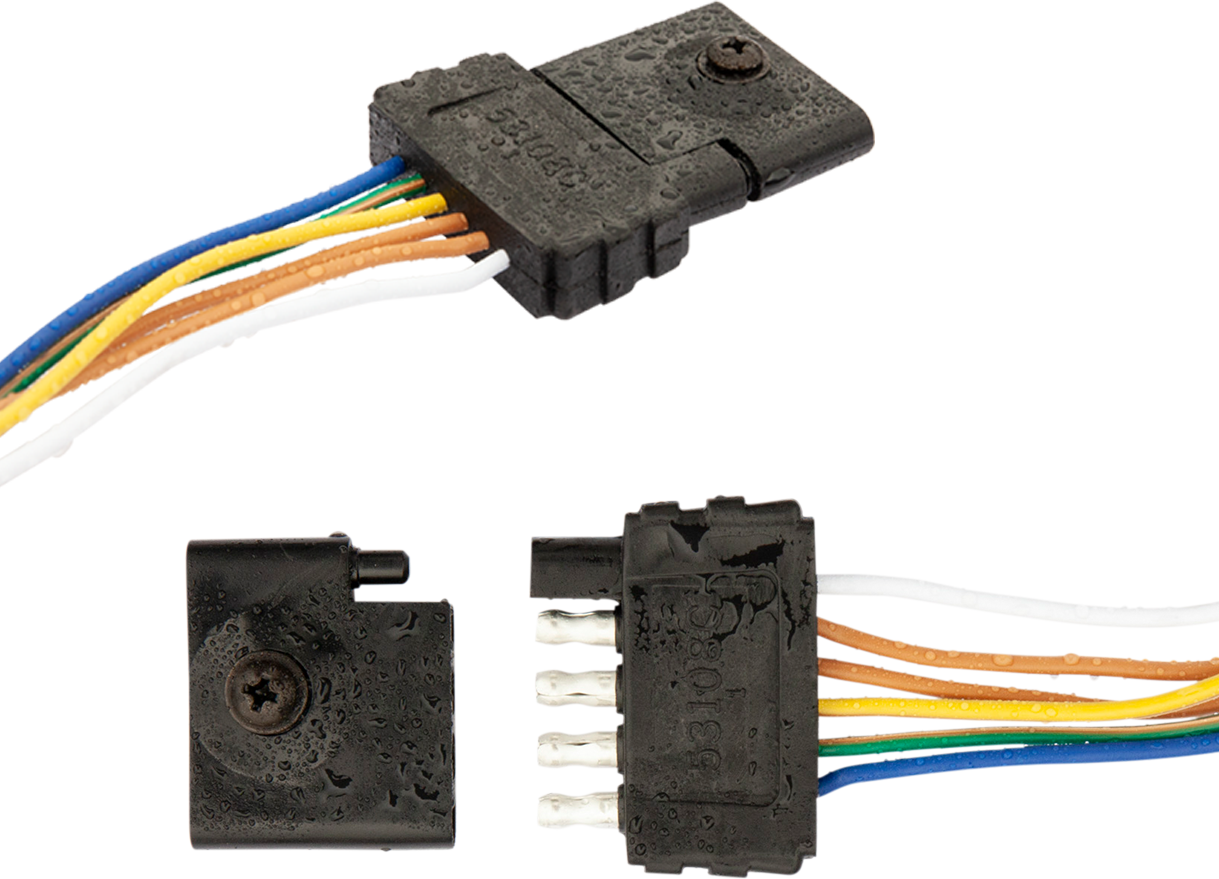 Keepin' It Dry
These Connect-to-Protect Trailer Plugs would be a great stocking stuffer for a gearhead in your life. Trailer connectors are always getting lost, damaged, and corroded. It's time to spend a few bucks and protect them! Your favorite trailer user will appreciate having working trailer lights more than you know. Check them out at optronicsinc.com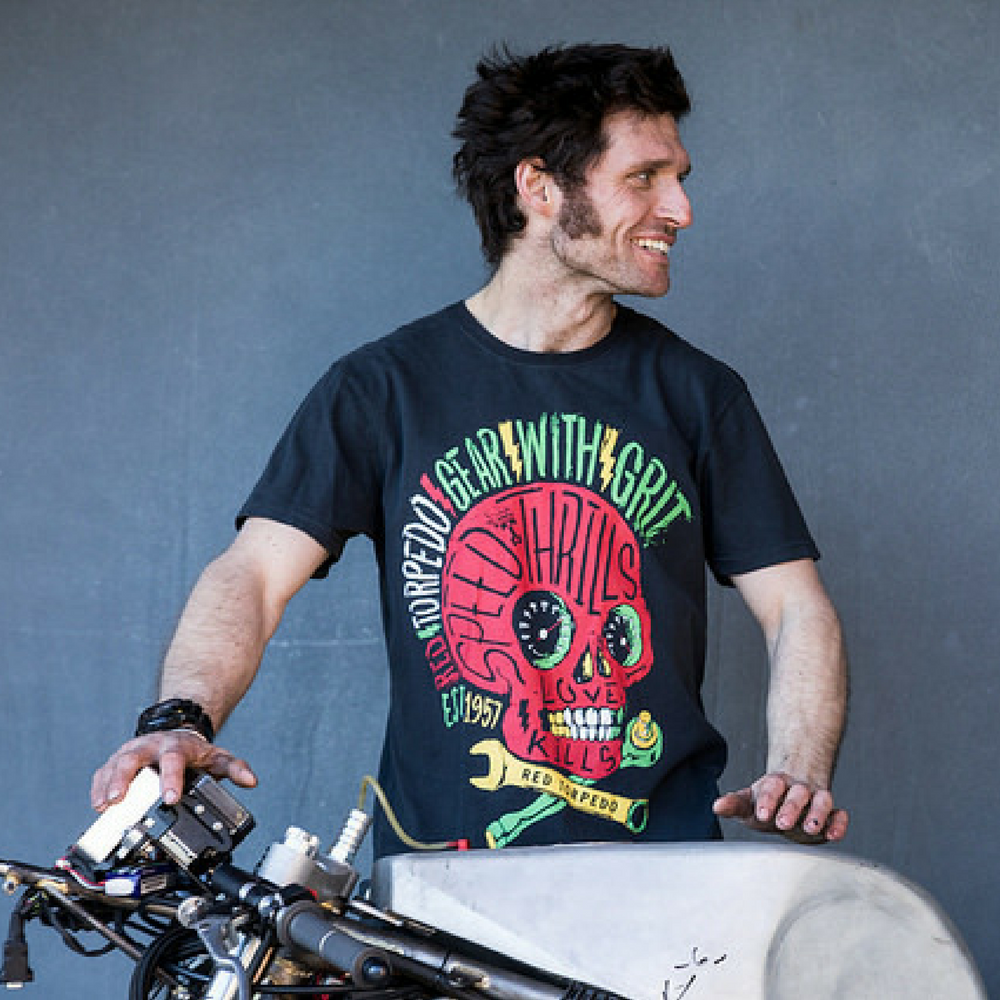 Damn The Torpedoes!
It's important to choose the right gear when you're on your bike, but what about off it? Bikers deserve cool threads for the rest of life, and Red Torpedo has you covered. These superbly-made shirts, hoodies and accessories from the UK will add a little euro flare to your favorite biker's wardrobe. Scope the lineup at redtorpedo.com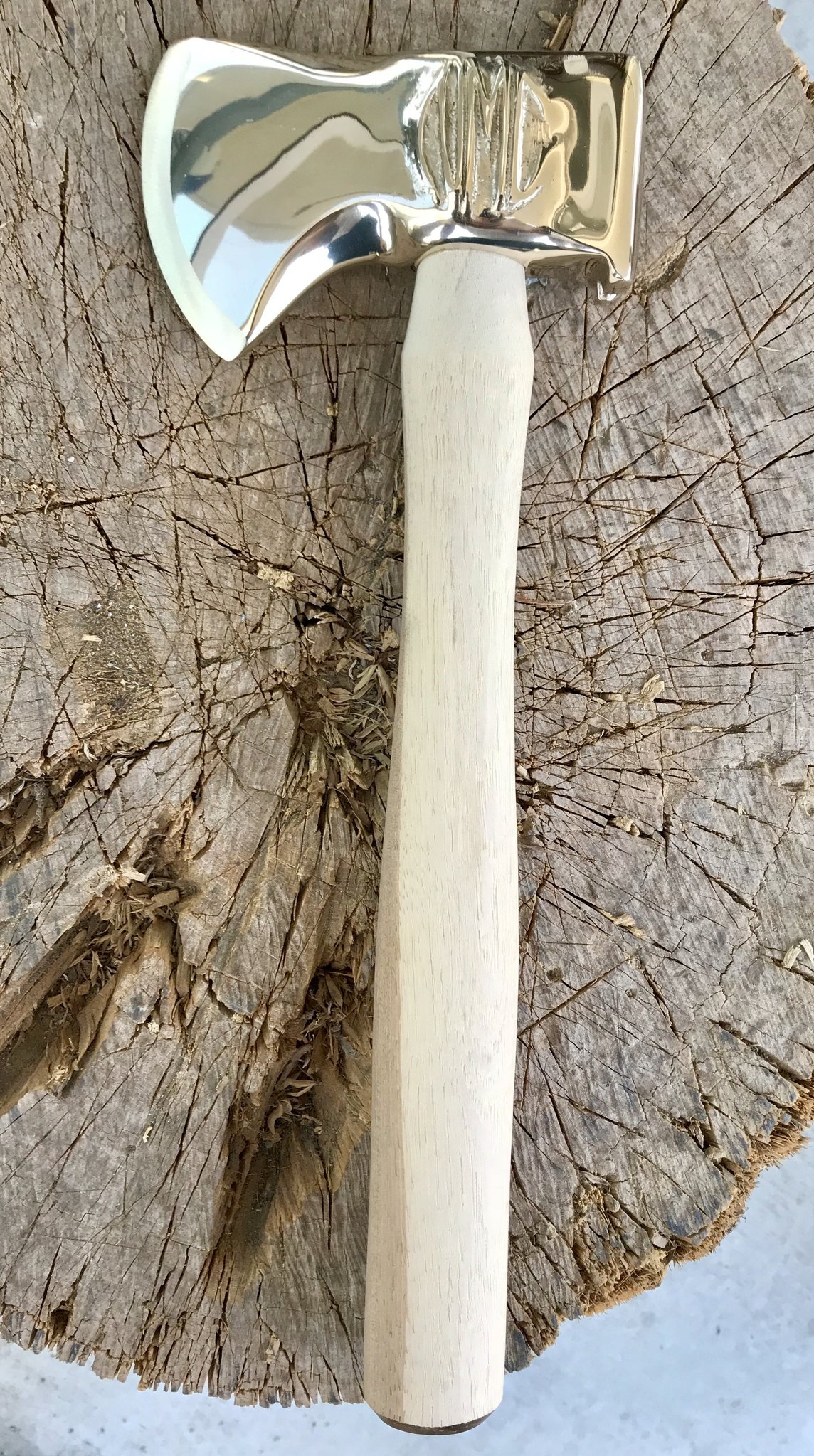 Axe Me Another
Most folks wouldn't have the space or budget to put a whole chopper under the tree, but Nash Motorcycles wants to fix that. Check out the beautiful, American-made hatchet: or as Nash calls it, The Nash ChoppeR! It's available in steel or aluminum with an American Hickory Handle. They also make rad hammers, and handmade leather slings to mount them on your two wheeled chopper! More at nashmotorcycle.com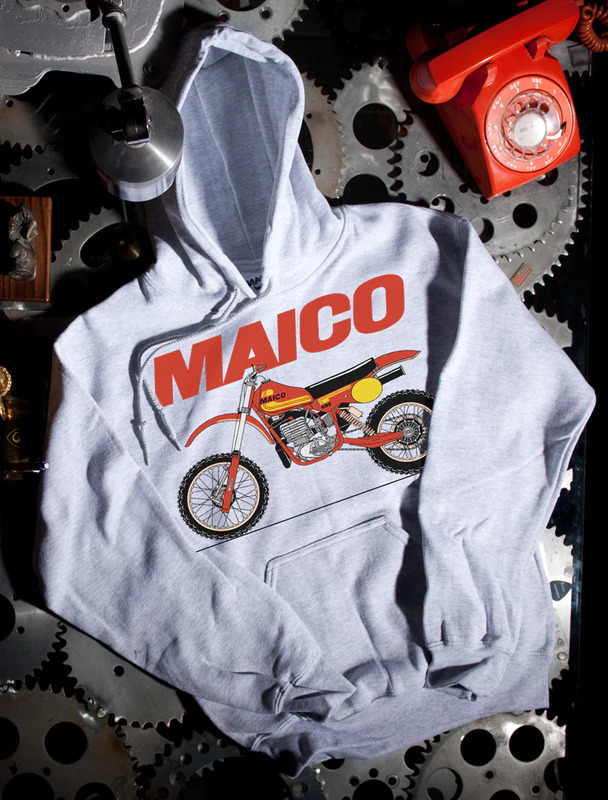 Retro Metro
If you know a rider with a flair for vintage and european motorcycles, get over to Metro Racing right now. You'll find tons of cool swag from most iconic vintage motorcycle companies like Bultaco, NSU, Velocette, CZ, and tons of others. There's no room to list them all here, so get over to their site now and take a look at metroracing.com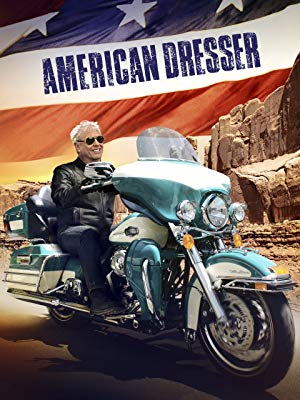 Dressin' Right
Nothing says holiday break like curling up on the couch with someone you love and a good film, so check out the recently released film American Dresser starring Tom Berenger and Keith David. It's a touching tale about a widower who looks for answers on two wheels. Pick it up in a digital or physical copy anywhere you get your movies: Amazon, Google Play, Target, Walmart, etc.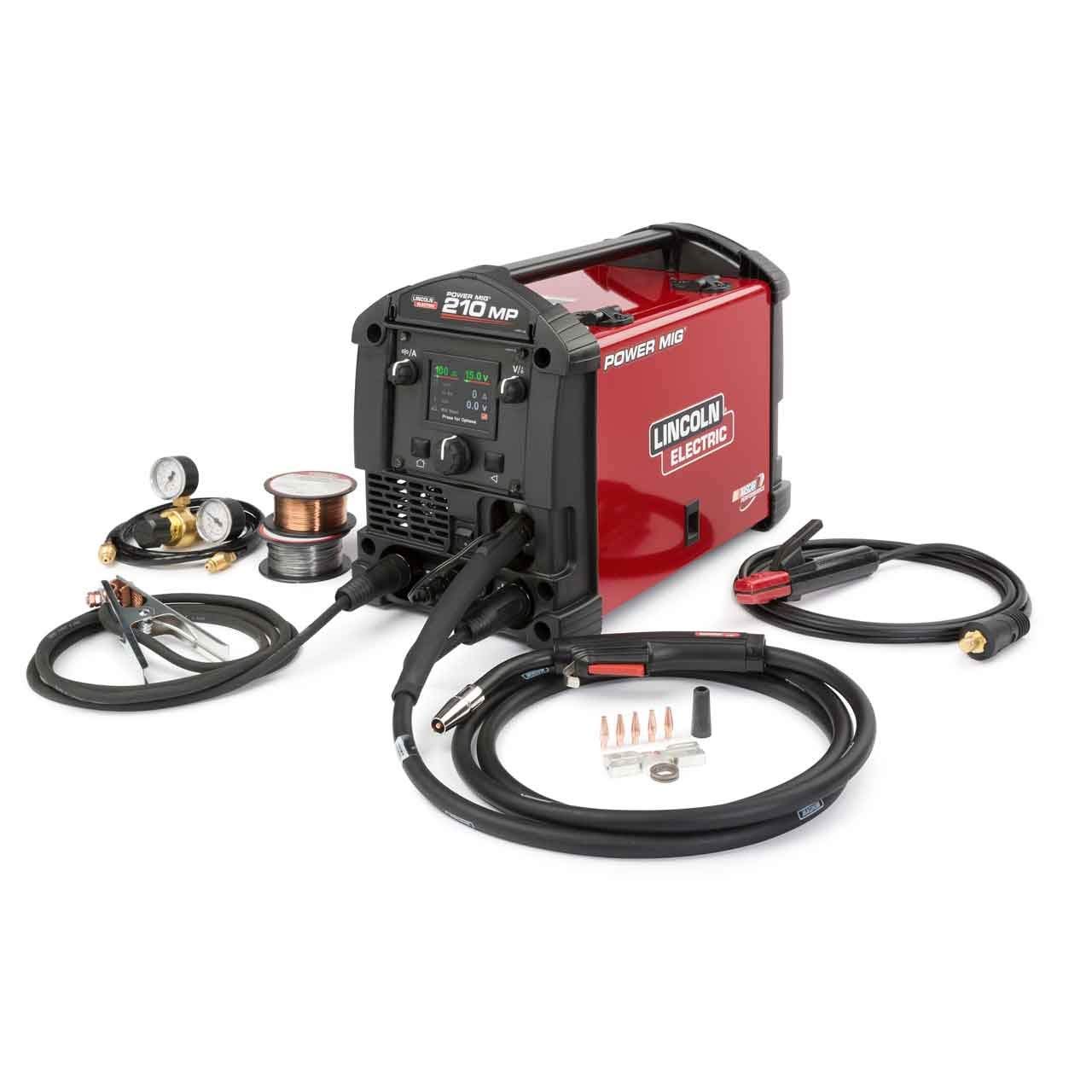 Light 'em Up
Put some sparks under the tree this season with a versatile, easy to use welder from Lincoln Electric. This Powermig 210 MP welder is a great solution to get started with welding and grow, too. It'll handle gas shielded and flux core MIG, stick, and DC TIG processes on either a 120V or 220V power supply. Learn multiple welding techniques and get stuff fixed! More at lincolnelectric.com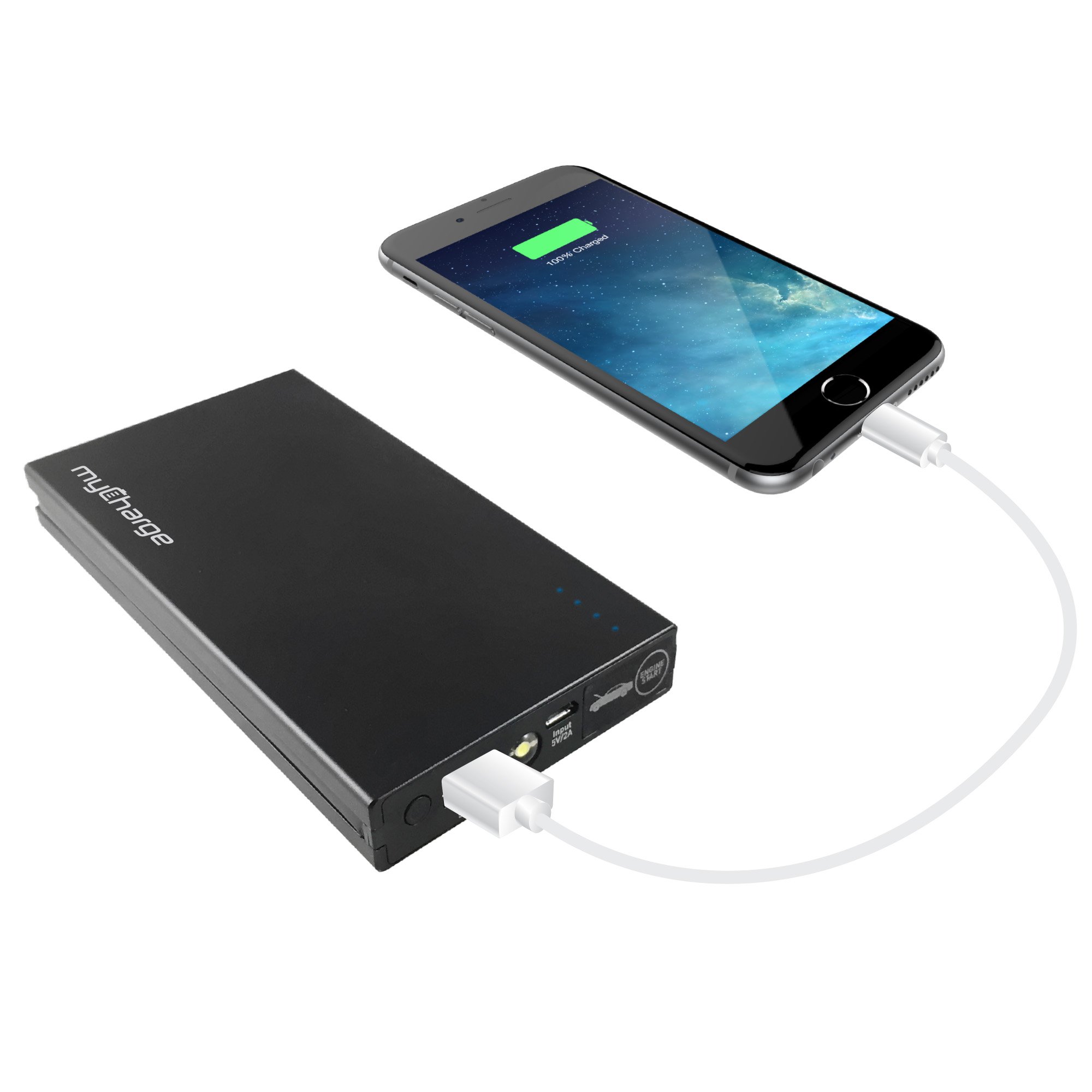 Jump On It
If you know a biker who likes to be prepared (or maybe one who should be prepared more often!) then check out this Adventure Jump Start battery from MyCharge. WIth 400A of peak current, it'll help get your favorite bike running again when things go wrong. Plus, it's 6600mAh capacity is perfect for charging cell phones and tablets. Check it out at mycharge.com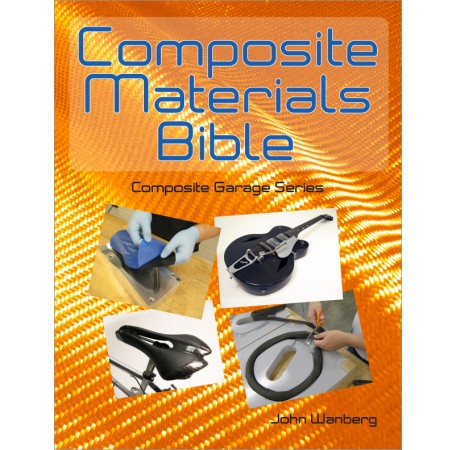 Fantastic Plastic
It's a big new world, where not all motorcycles are built from steel and iron. If this concept is perplexing to a rider you know, consider slipping them this book. The Composite Materials Bible by John Wanberg helps unpack some of the mysteries of modern materials like kevlar and carbon fiber to help folks have a better working knowledge of the parts that make up their bike. Published by CarTechbooks.com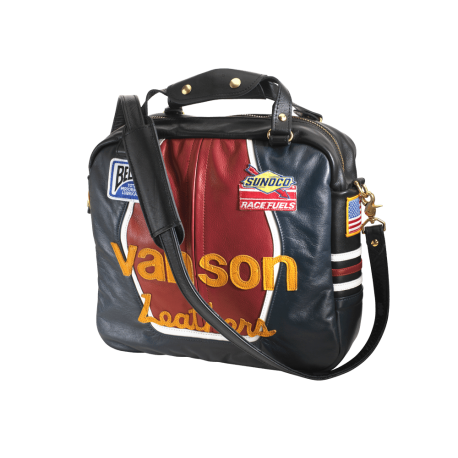 Pack It Up
This handsome leather bag from Vanson leathers would be a great gift for a rider in your life. It's made by hand right here in the USA and styled like a leather racing suit, complete with race patches, a shoulder strap and handsome brass hardware. Check it out, along with a ton of other great leather products at vansonleathers.com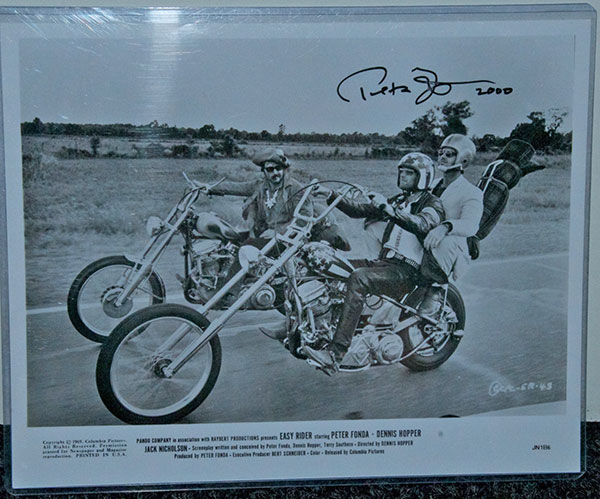 Take It Easy
If you don't know someone who's a fan of Peter Fonda in Easy Rider, you need to get out more! Scope this collection of genuine memorabilia, including tons of period posters, photos, promotional materials, and more. Lots of it is even signed by the man himself! Check out the collection here: www.rallytickets.com/peterfonda/browse.aspx#/category/90/name/Memorabilia


Experience a Legend
Lots of people give "stuff" as gifts around the holidays. How about something more unique, like an experience? The Buffalo Chip's Legends Ride is the most fabulous event on two wheels during the Sturgis rally. There's celebrity guests, a great charity auction, beautiful Black Hills scenery and a rocking live concert in the Chip ampitheater at the end. Get tickets now at legendsride.com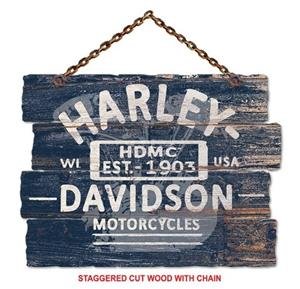 No matter which side of the Harley vs. Indian war you're on, Cruisin' Goods has the sign for you – and so much more for gearheads of all stripes. Visit: www.cruisingoods.net/
There's noting like an extra hand in the garage and MYCHANIC.com fills the bill. The powerful, compact Pod Light ($19.99)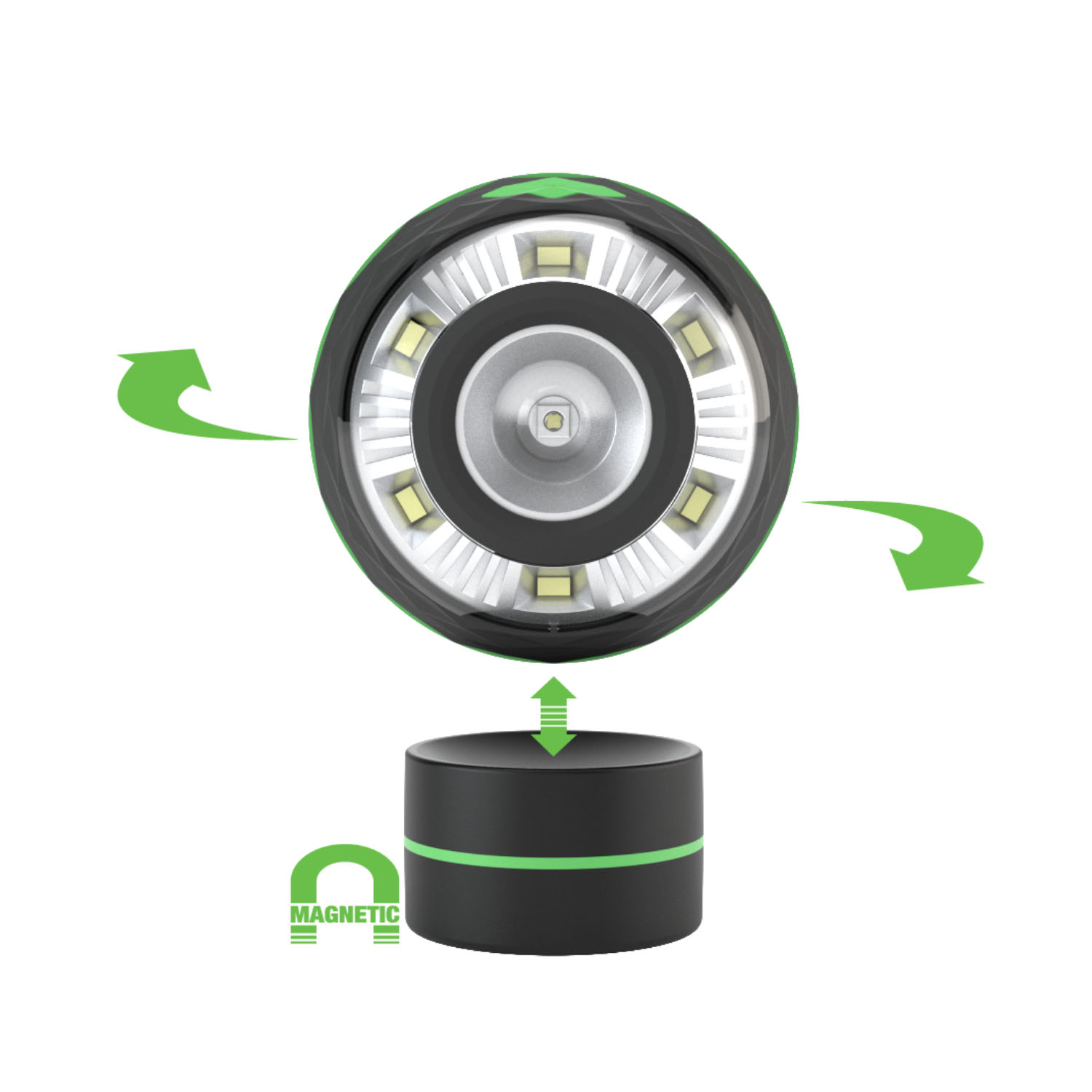 helps on the workbench or under the hood. The modular Sidekick Stool ($109.99)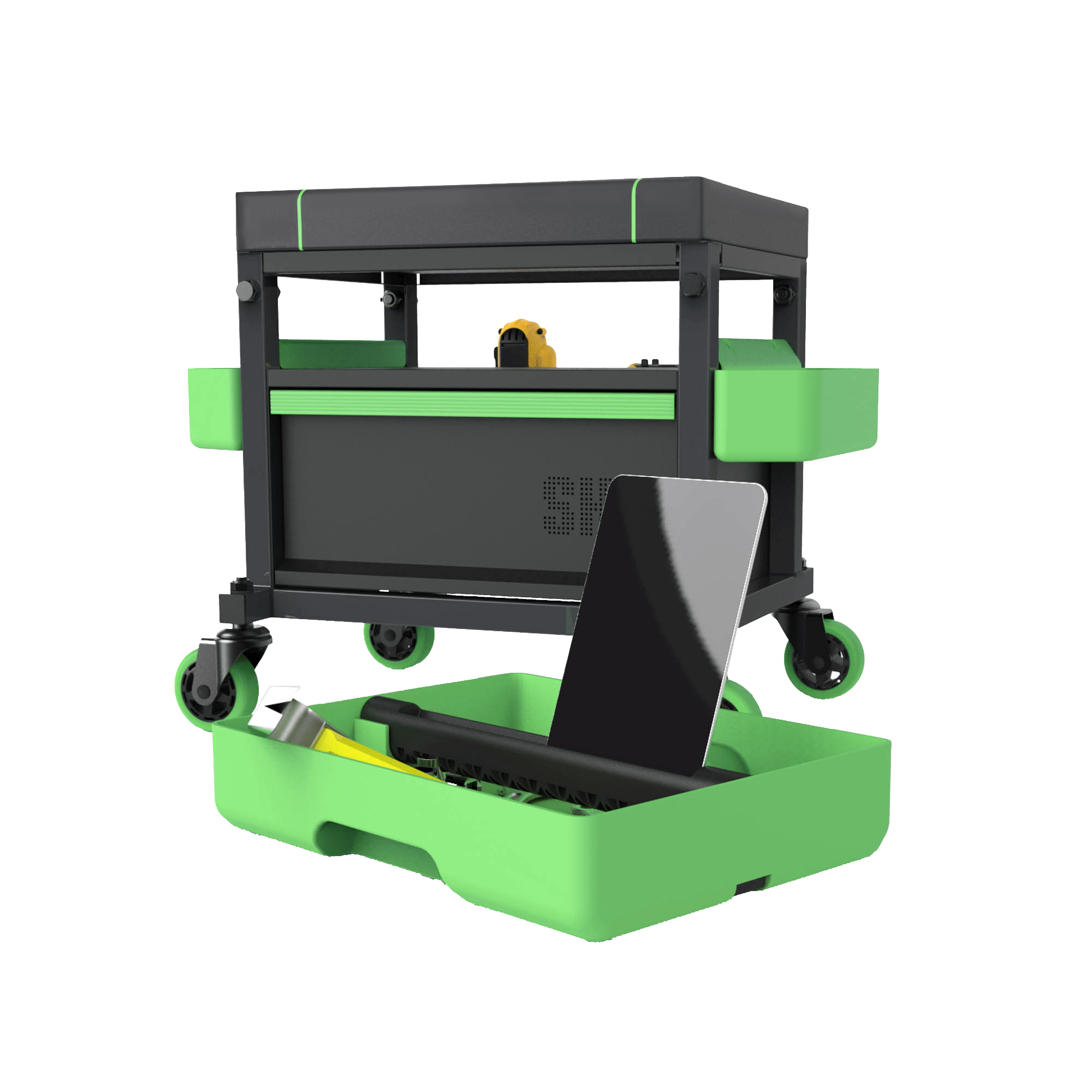 is adjustable, durable and spacious. You'll wonder how you lived without it. 833-497-6300, MYCHANIC.com