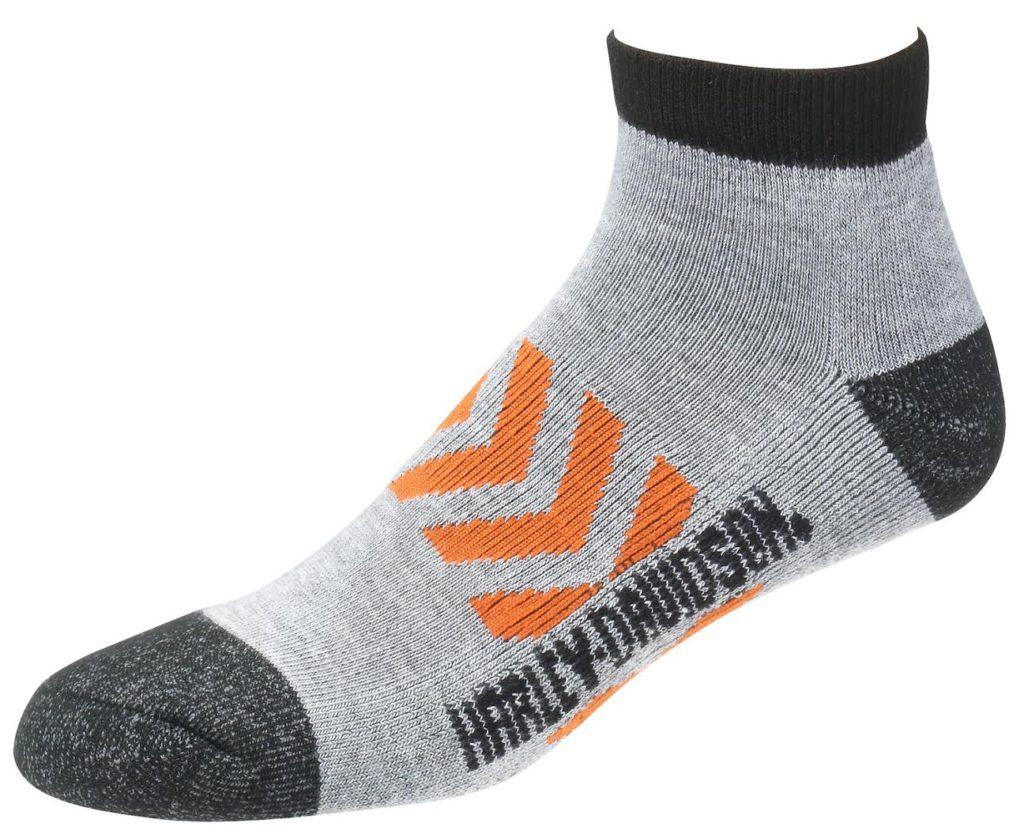 Stocking Stuffing
It's almost boot season, but are your socks up to it? H-D Footwear has
a selection of great socks with features that you'll appreciate on or
off the bike. With a blend of high-tech fabrics to be tough, fast
drying and low-friction, they'll make a long ride or a long day that
much more comfortable. Plus, they have embedded arch supports and
reinforced heel and toe panels for durability. Put some stockings in
the stocking this year! harley-davidsonfootwear.com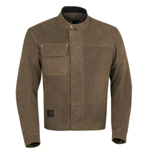 Waxing Vintage
Looking for something as timeless and handsome as a new Indian
motorcycle to put under the tree, but maybe a little less expensive?
Take a look at this great Waxed Cotton riding jacket from Indian
Motorcycles. It's got the vintage look to compliment your machine, but
with modern touches like CE shoulder and elbow armor plus multiple
pockets inside and out. Check it out along with the rest of Indian's
new apparel line online at Store.indianmotorcycle.com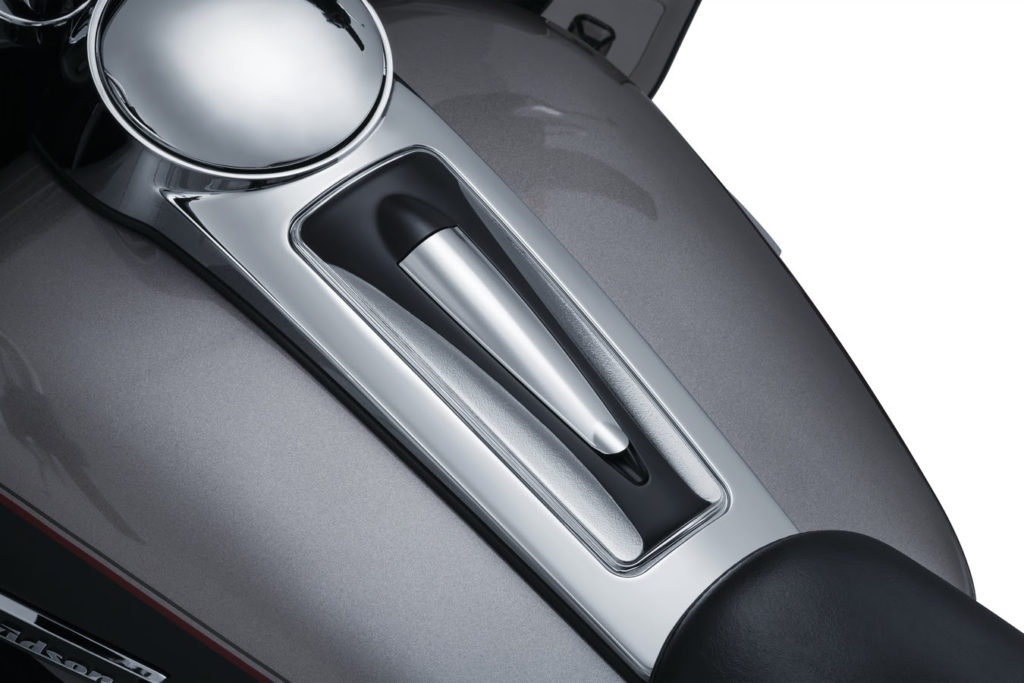 Flashy Dash
Do you know a biker who gets restless during the winter months? Give
them something to dress up their bike with, like these new Sculpted
Dash Inserts or Ignition Switch Covers from Kuryakyn. Available in
both chrome or contrasting chrome and black finishes for
Harley-Davidson Touring and Trike models, they'll keep your biker busy
in the garage until the weather warms again. www.kuryakyn.com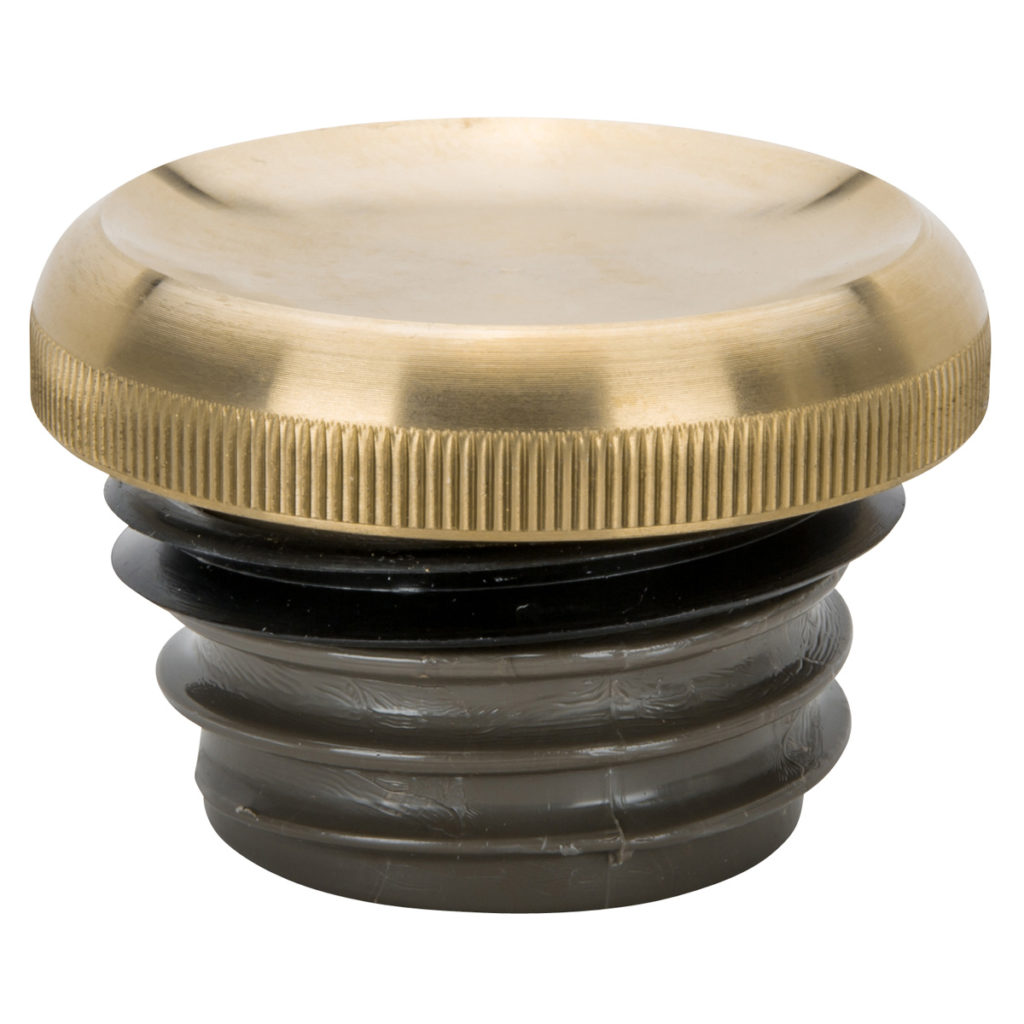 What a Gas!
Perfectly sized for stockings, these gas caps from Lowbrow Customs are
available in three new styles to suit your favorite biker's ride.
Machined from solid aluminum or brass right here in the USA, they fit
'96 and later Harley-Davidson Big Twin and Sportster models as well as
most custom tanks. They're a little smaller than the stock part for a
custom look, with a knurled band for easy tightening and loosening.
Check them out, along with tons of other cool holiday deals, at
www.lowbrowcustoms.com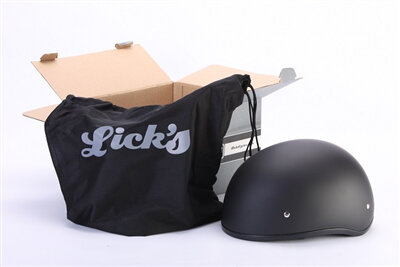 Mini Lid
Get your favorite rider excited for the spring rally season with this
slick NovDot Mini helmet from Lick's Cycles. Building on the
popularity of their ¾ NovDot lid, it's as low and sleek as novelty
half helmets, but this lid is fully DOT compliant and light, too. And
you get quality features like a washable microfiber lining and a carry
bag. Check it out, along with other Lick's products, at
www.lickscycles.com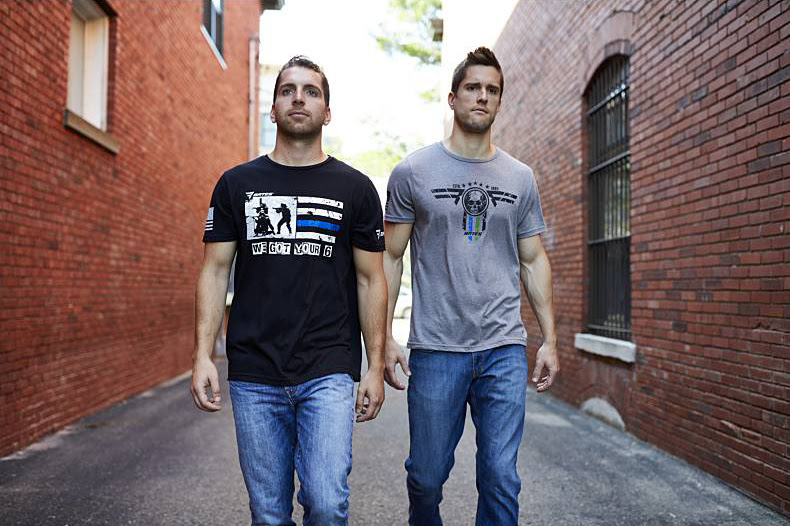 Saluting Service
Almost all of us know a rider who does the hard work of being a first
responder or member of the military. Show them that you appreciate
their service with one of these handsome graphic tee shirts from Bates
Footwear. As one of the largest suppliers of footwear to the federal
government and Department of Defense, Bates knows about supporting our
men and women in uniform. Check out their shirts and tons of other
great gear at www.batesfootwear.com
Magnet Power
You've probably used a magnet to stick something to the fridge or grab
a piece of stray hardware in the garage, but now there's an even
better way. MagnetPAL is a high powered rare earth magnet cast into a
strong ABS plastic housing with a loop that opens up dozens of uses.
Great for holding onto a fist full fo hardware hands free, finding
dropped parts, hanging your keys, cleaning up metal shavings, and a
dozen other uses. Check them out online at www.magnetpal.com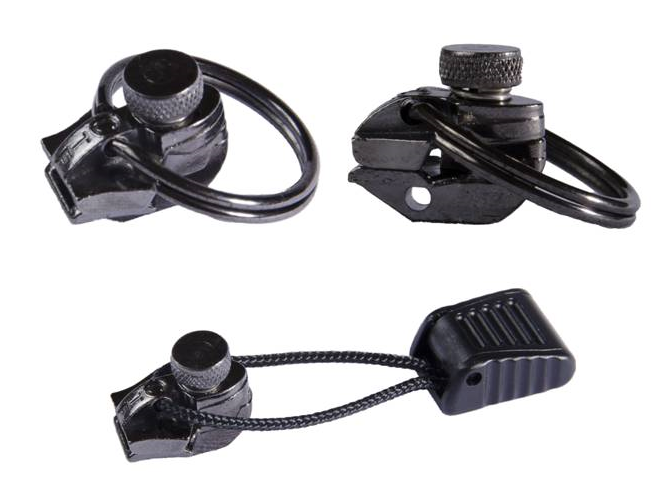 Zipper Trouble?
It's happened to all of us at one point or another; a favorite piece
of clothing or gear gets put on the back shelf because of a silly
problem with a zipper. Boots, jackets, backpacks…they're all
vulnerable, especially our favorite gear that gets the most use.
Thankfully, FixnZip has a great solution that'll fit in a stocking
this holiday season. Their zipper repair kits are fast and easy, and
work on plastic and metal zippers in three different sizes. No
needles, sewing or tools required! They can even be reused if you have
a zipper that's more important than another. Check them out online at
www.fixnzip.com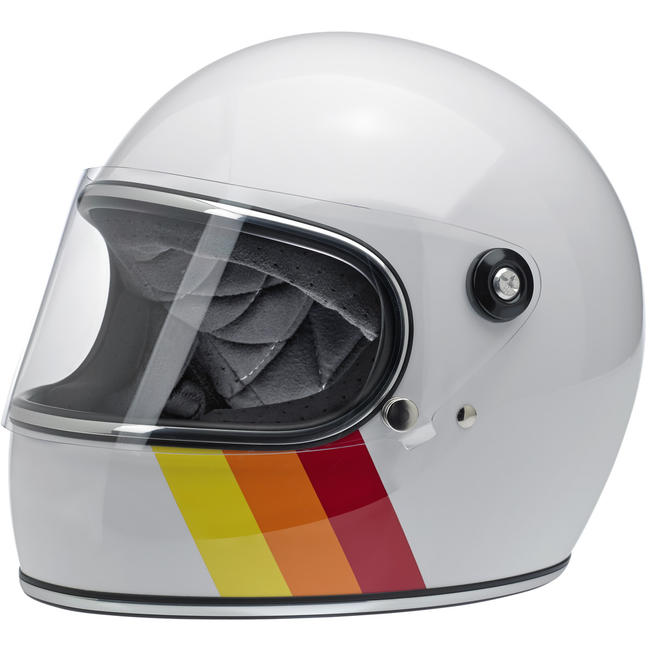 Helmet Heaven
Just in time for Christmas, Biltwell is happy to offer up a slew of
new color schemes and finishes for their selection of rad helmets.
Striking colors like Rootbeer Megaflake, Blue Steel and Hazard Orange
will delight cafe riders and chopper nuts alike. But colors aside, you
have Biltwell's selection of helmets to choose from! They've got the
coolest vintage-style lids on the market, so check them out online at
www.biltwellinc.com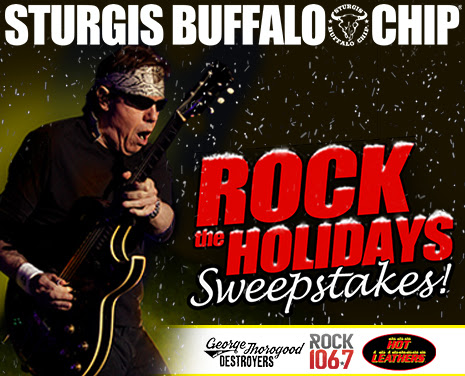 Feeling Lucky?
Give the gift of chance with The Sturgis Buffalo Chip's annual Rock
the Holidays Sweepstakes. You can enter your favorite rider (or
yourself!) for a chance to win tons of cool swag, like a Les Paul
guitar autographed by George Thorogood himself. And remember, passes
to The Chip guarantee the best spot at the rally every year! Enter
the sweepstakes at RockTheHoliday.com and search 2018 Chip passes at www.buffalochip.com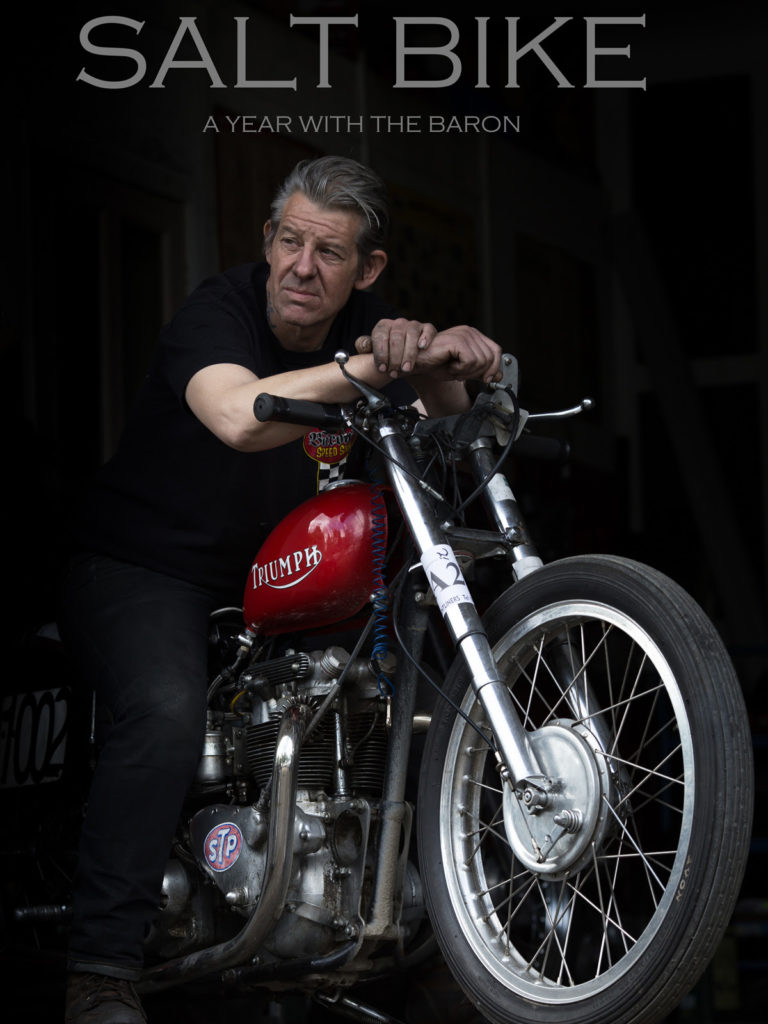 Ride With The Baron
The holiday break is a great time to enjoy a film, so why not give a
rider in your life something on-topic to watch this holiday season?
Choppertown is proud to offer Salt Bike: A Year With The Baron,
narrated by Ewan McGregor. It tracks the story of Barons Speed Shop in
South London and their dream of racing at Bonneville. Check it out
along with tons of other great moto-culture films at
www.choppertown.com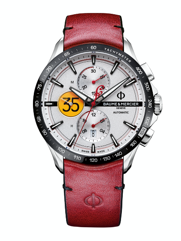 Timeless Timepiece
Burt Munro is a household name among gearheads all over, and now
there's a way to carry a piece of his story with you. For a truly
special gift this season, consider this Clifton Club Indian Burt Munro
Tribute watch from the swiss watchmaker Baume & Mercier. Limited to
1967 pieces to commemorate the year Burt set his record, it has
handsome details like the Indian script logo on the components and a
sandblasted dial to recall the surface of the Bonneville Salt Flats.
Learn more at www.baume-et-mercier.com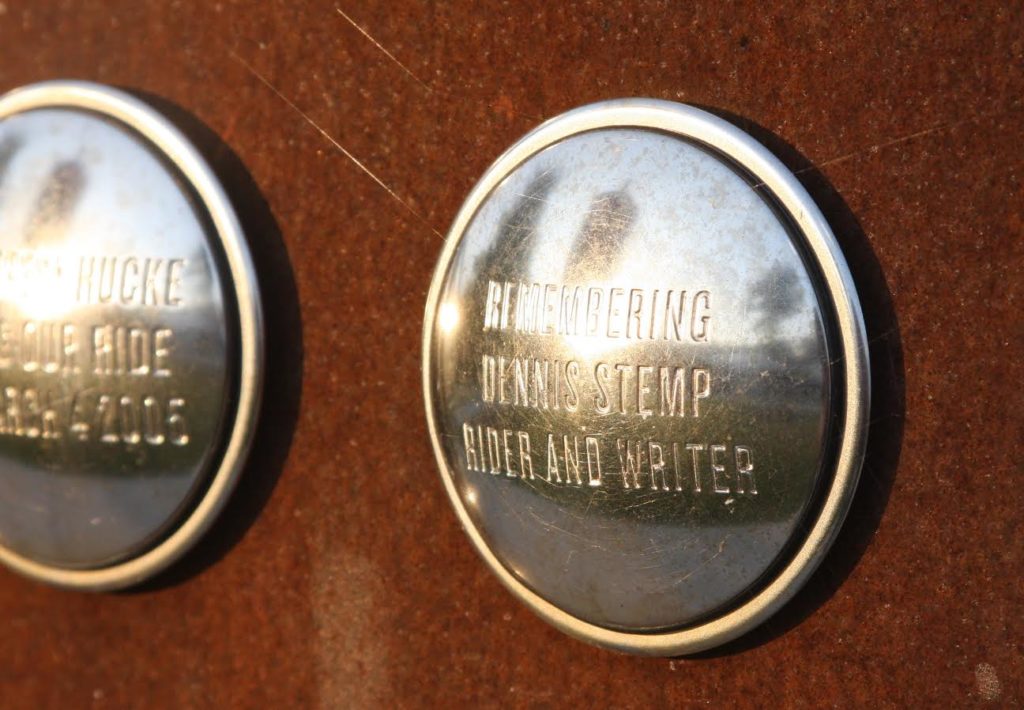 Riveting History
To honor the 115th Anniversary of Harley-Davidson, the H-D Museum is reminding riders of a handsome way to make a mark on history. You can now
celebrate a loved one or honor a journey with a customized Living the
Legend Rivet. Engraved in electropolished stainless steel and
displayed on the grounds of the H-D Museum, your rivet will be a part
of Harley-Davidson history for years to come. Plan a visit and learn
more at h-dmuseum.com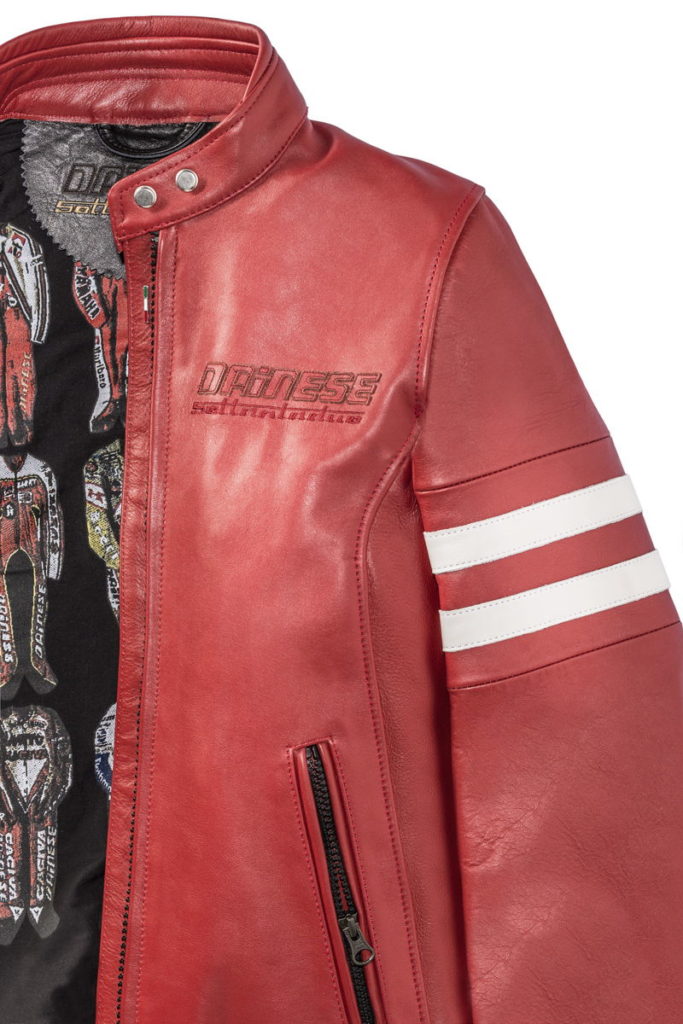 Italian Flair
Show your favorite lady biker some love this holiday season with a
nice piece of riding gear just for her! This new Freccia jacket from
Dainese brings high tech modern materials together with classic
Italian style in a handsome jacket that's as functional on a ride as
it is around town. Check out the whole Dainese line for more gift
ideas at www.dainese.com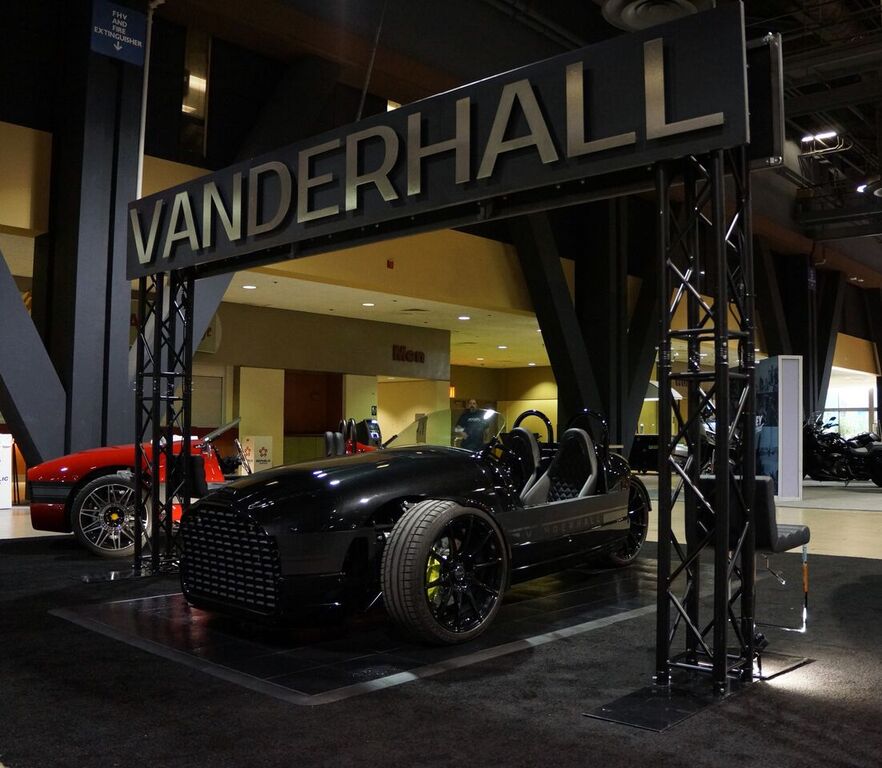 Electric Sleigh
It might not fit under the tree, but this would be the ultimate gift: an
electric autocycle from Vanderhall. With three wheels for a blend of
speed and balance and powerful electric motors for instant torque, the
Vanderhall Edison brings open air motoring into the future with it's
full electric drivetrain and more than 200 miles of range. Check them
out online at vanderhallusa.com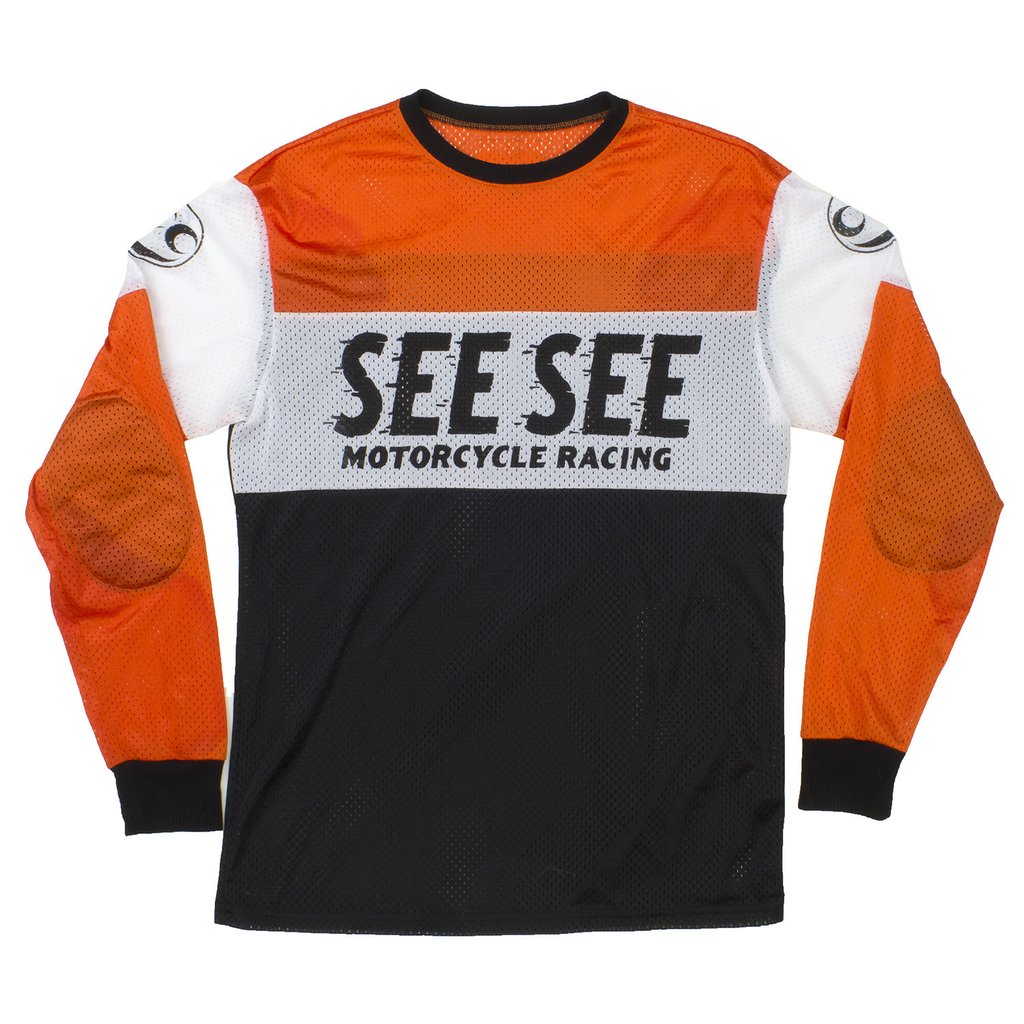 Do you See See What I See See?
Got a racer on your shopping list? Flat track and dirt track racing is
back in a big way, and the folks at See See Motor Coffee Co. have
their finger on the pulse. Take a gander at this cool racing jersey,
in classic H-D colors. It'll get your favorite gearhead revved up for
the start of the riding season. Check out all of See See's cool swag
online at www.seeseemotorcycles.com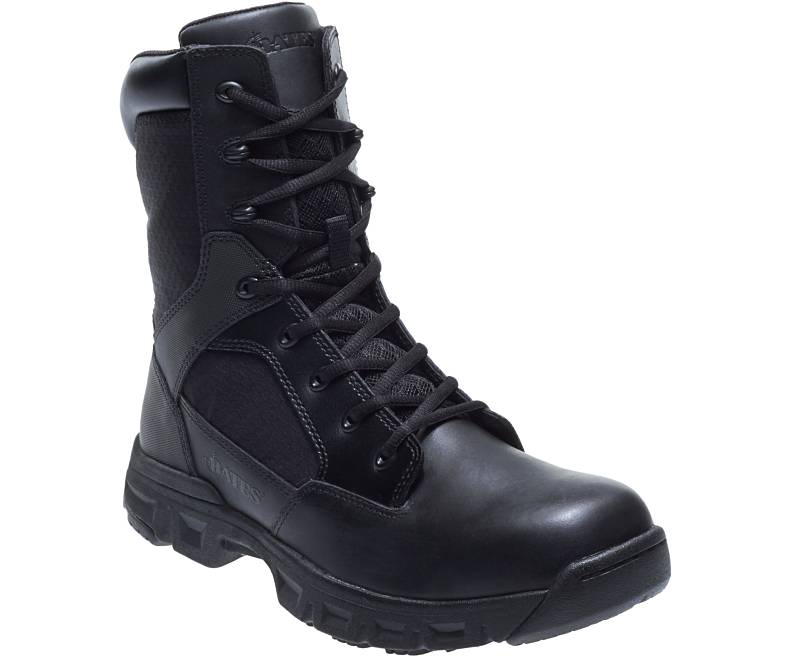 Breathe Better, Ride Further
Know whose boots leave a bad impression when they're off? Maybe give
them some help instead of complaints this year with a pair of the
redesigned Code 6.2 boots from Bates Footwear. They're a high quality
American made boot, designed with durable materials and engineered to
be as breathable as possible. A great balance between protection and
comfort, they're available in mens and womens sizes in two different
heights. Check them out at www.batesfootwear.com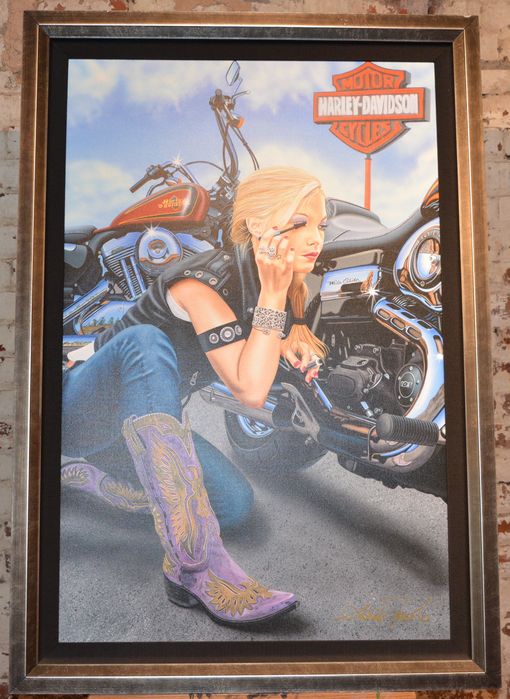 Fine TIme for Art
There's nothing like a gift you can appreciate all year, so consider a
piece of fine art from the Scott Jacobs Studio. They're running a
limited-time framed art sale right now, so check out what you can fit
under the tree before someone snatches your favorite piece up! Check
out the full selection online right here.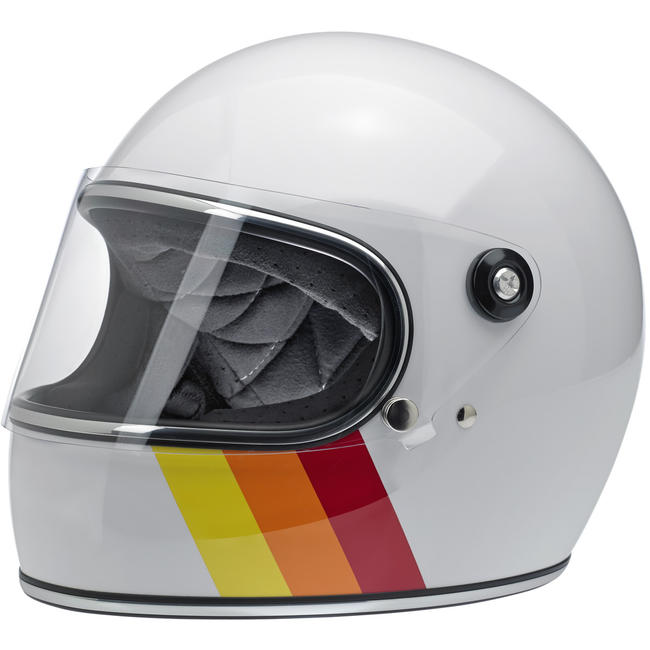 Lid Savvy
Looking for something modern to complement your favorite rider's
Indian motorcycle? Take a look at this Route Modular Helmet. It's
strong and light, with a matte finish and distinctive graphic. But
it's loaded with features, like an inner sun visor, anti-fog shield
and bluetooth compatibility. Nothing shows you care about someone like
protecting their head, so put this one under the tree today!
Store.indianmotorcycle.com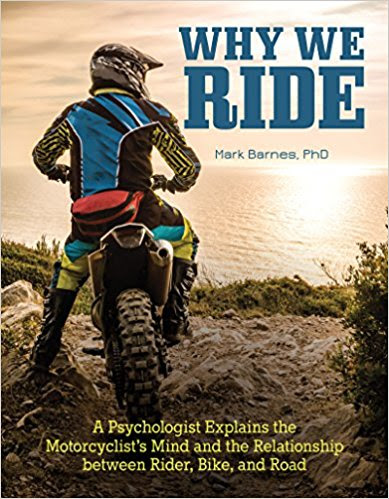 A Book Inside the Mind
The holidays give us a great chance for rest and reflection. Why not
put "Why We Ride: A Psychologist Explains the Motorcyclist's Mind and
the Relationship Between Rider, Bike, and Road" under the tree and give
your favorite rider something to ponder? This fascinating book by Dr.
Mark Barnes explores the elusive physical, emotional, and
interpersonal elements that make the world of the motorcyclist such a
rich and exciting place. Find a copy anywhere books are sold.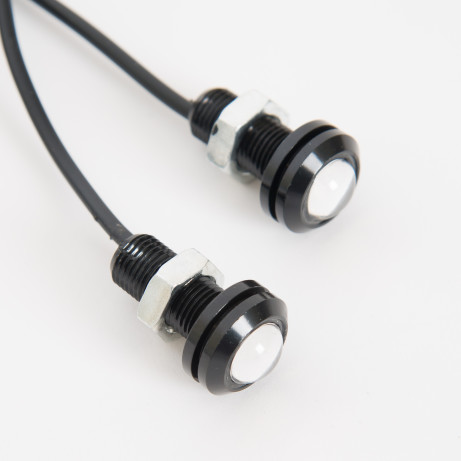 Get Light
LED lighting is all the rage these days, and there's no reason your
favorite rider's machine needs to be left out. Check out the sleek
Mini-Bolt LED Turn Signals from Analog Motorcycles. With amber colored
diodes for turn signal use, they're small enough to mount anywhere
without distraction from the sleek lines of your build. Check out
Analog's other products, along with their timeless custom builds, at
www.analogmotorcycles.com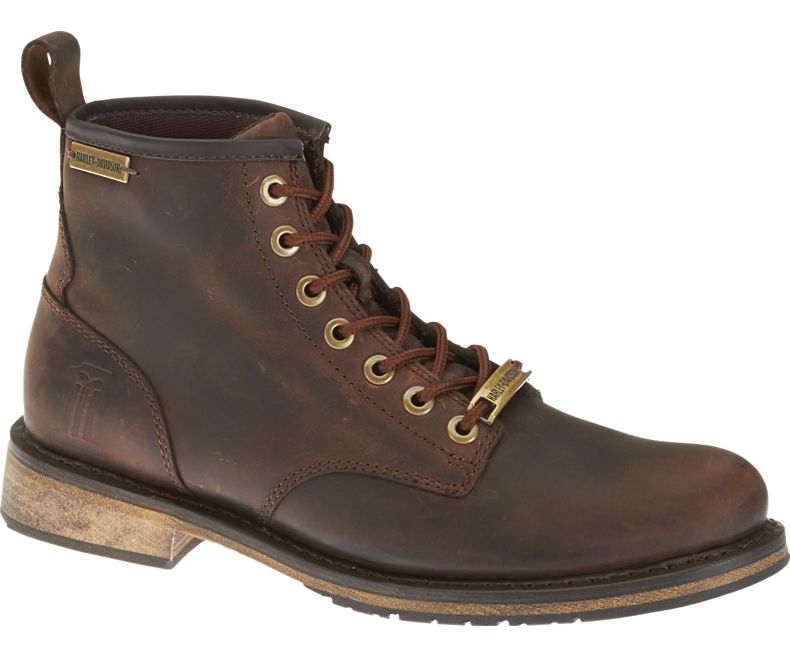 Vintage Vibe
Nobody knows vintage like a company with more than a century of
history, which is why H-D Footwear is proud to offer this classic
Darrol boot for the classic-conscious rider on your christmas list. Of
course, these boots are built with quality materials and reflects the
heritage of your favorite American brand wherever you wear them. Check
them out, as well as the rest of the H-D Footwear line at
harley-davidsonfootwear.com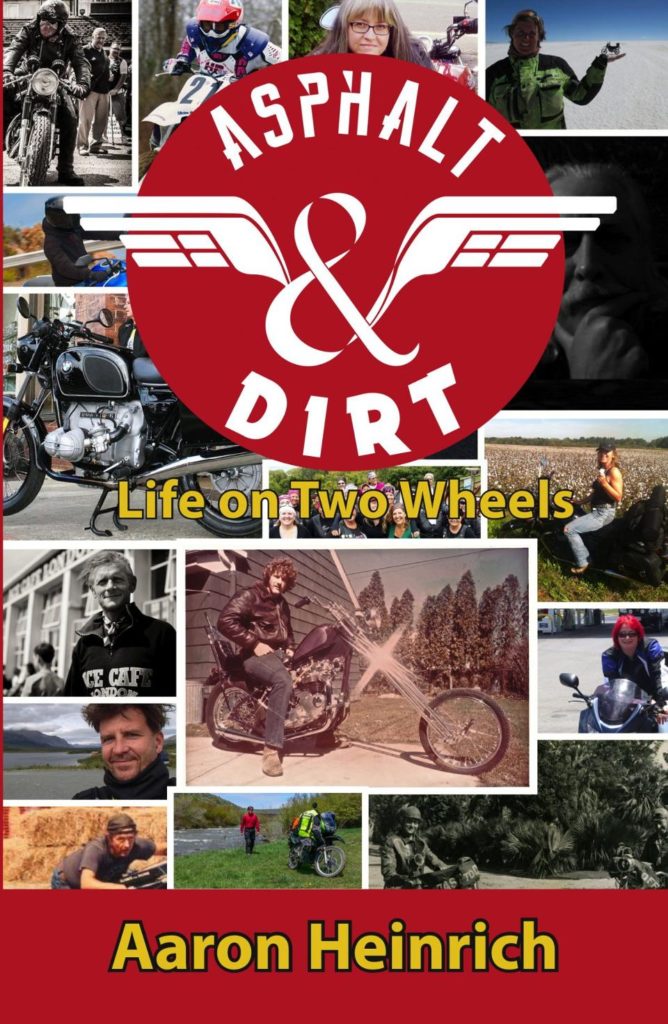 Read a Rider's Story
When winter weather restricts your riding, live vicariously through Aaron Heinrich's book, "Asphalt & Dirt." Each chapter tells one rider's personal story and the variety is both remarkable and entertaining. We found friends among the stories and you probably will, too. Better still, Heinrich is a stellar interviewer and storyteller whose mission is to dispel biker stereotypes. By Road Dog Publications, www.roaddogpub.com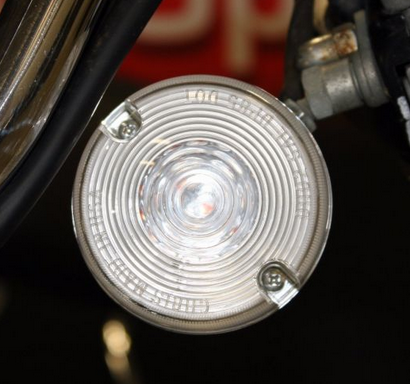 See and Be Seen
LED turn signal modules might be the best gift ever because their super bright functionality adds visibility and safety to the motorcycle. What's better than arriving at your destination alive and unscathed? Nothing! Just $89.95 a pair. www.customdynamics.com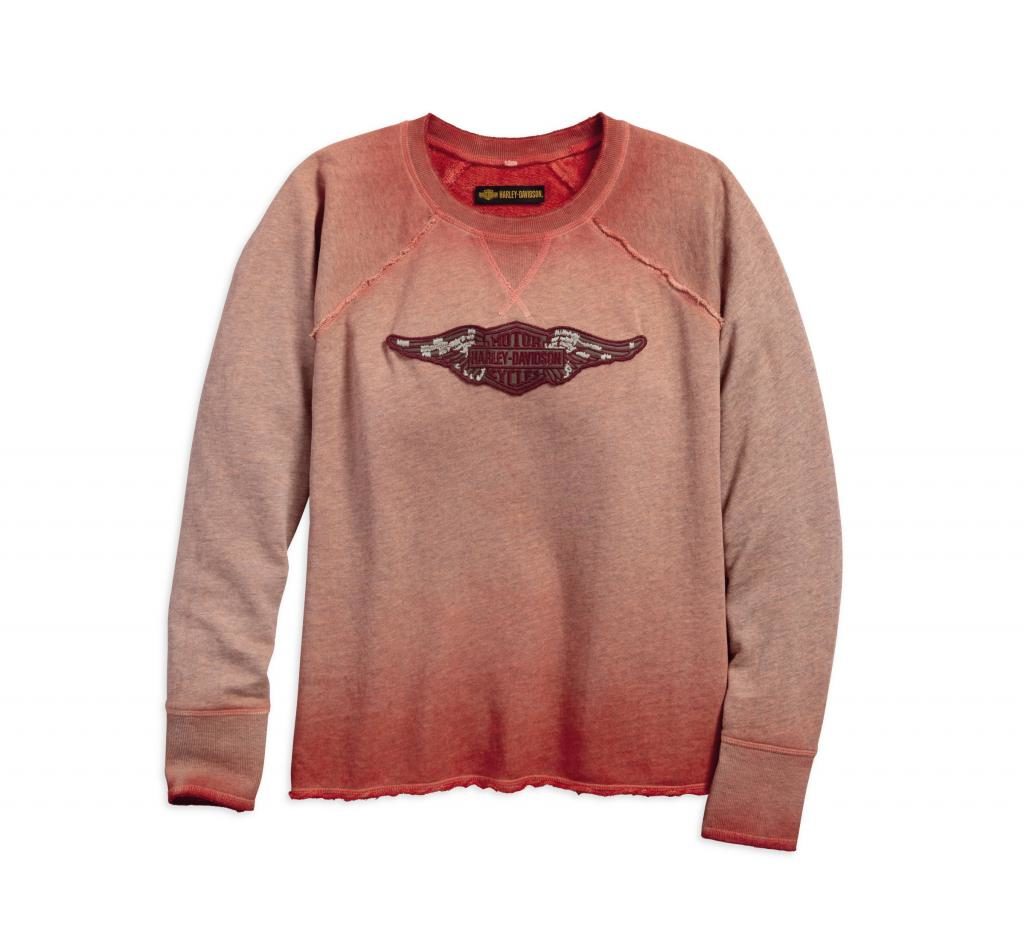 Santa Wears Black & Orange
And so can you! Or gift your favorite rider with distinctive gear from Harley-Davidson. The 1903 Collection bears distinctive vintage styling and quality materials. See all the styles for both men and women at your local H-D dealer or online at H-D.COM/1903.