Post & Images by Jack McIntyre.
During my 2012 Tour with the J&P Ultimate Builders Bike Shows within the International Motorcycle Shows (IMS), all over the USA, I came across hundreds of beautiful, creative builds by some of the greatest people I've ever known, and still have as friends today. At the different IMS Shows that year, I probably shot 50 to 90 or more customs at each show on the cement or rugged floors, white walled paper or draped studios that we constructed at each show across the country, always something different. Not ideal at all, but it's what I was given to work with. Over the next few months, I will feature a bike shoot from each show weekly.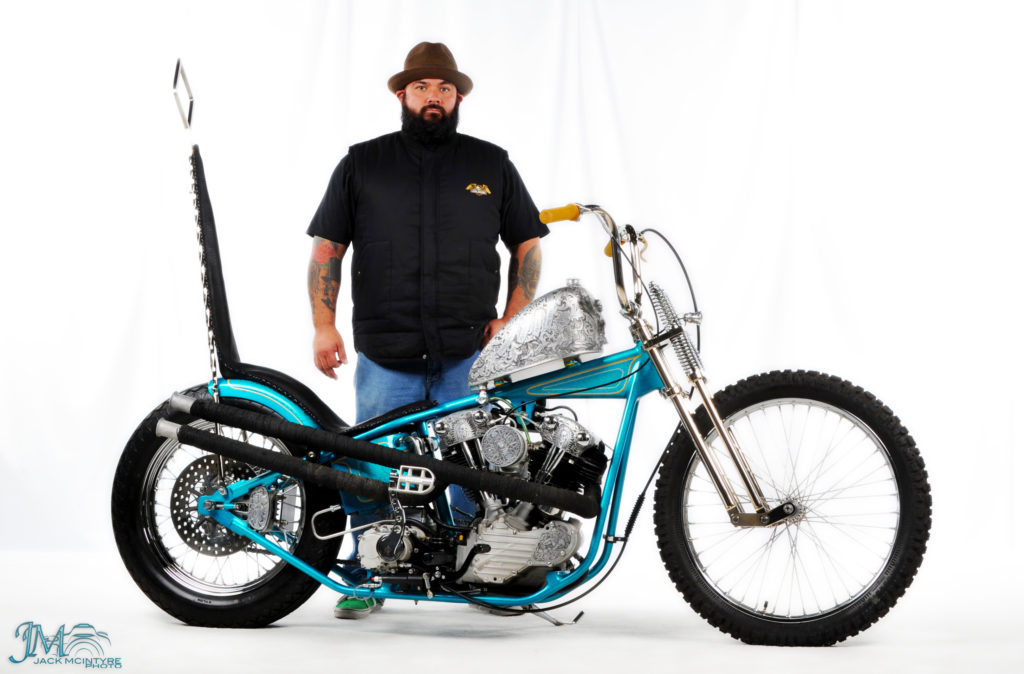 Meet Steven from Steven Bates Eternal Customs. He named this bike "Holy Diver". Model: It's a 2012 Custom Holy Diver. Engine type: Knucklehead all rebuild & engraved. Rigid Chassis, chopped & molded. Special features: The engravings, cast aluminum gas tank, custom frame & wheels.