Images by Polina Krasnova from Bikers Insider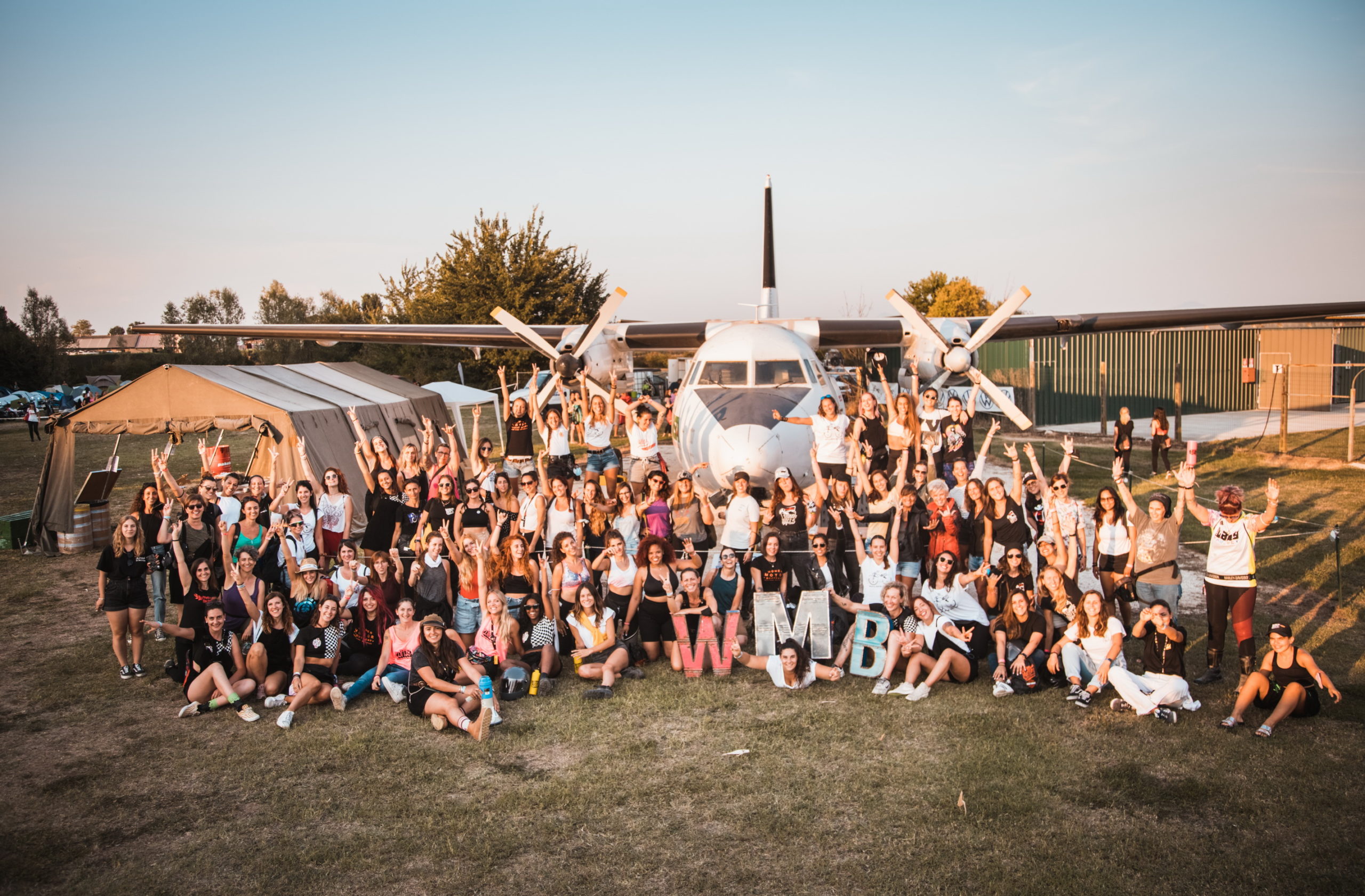 Flying over the Montagnana the only thing you can think about is that WMB is all about experience!
3rd Edition of Women Motors Bootcamp took place 10-12 September 2021.
Its a 3 day event for women, where you can enjoy many activities and get new skills.
WMB based in Italy near beautiful city Montagnana and contains 2 areas as a Fly Village (Aeroclub Montagnana) and Offroad  Village (MX Track Montagnana). Festival have camping, glamping and RV areas so everyone can choose a comfortable place to stay. Various locations give an opportunity to fly a plane, do acrobatic flights, ride flattrack and do many other offroad sports.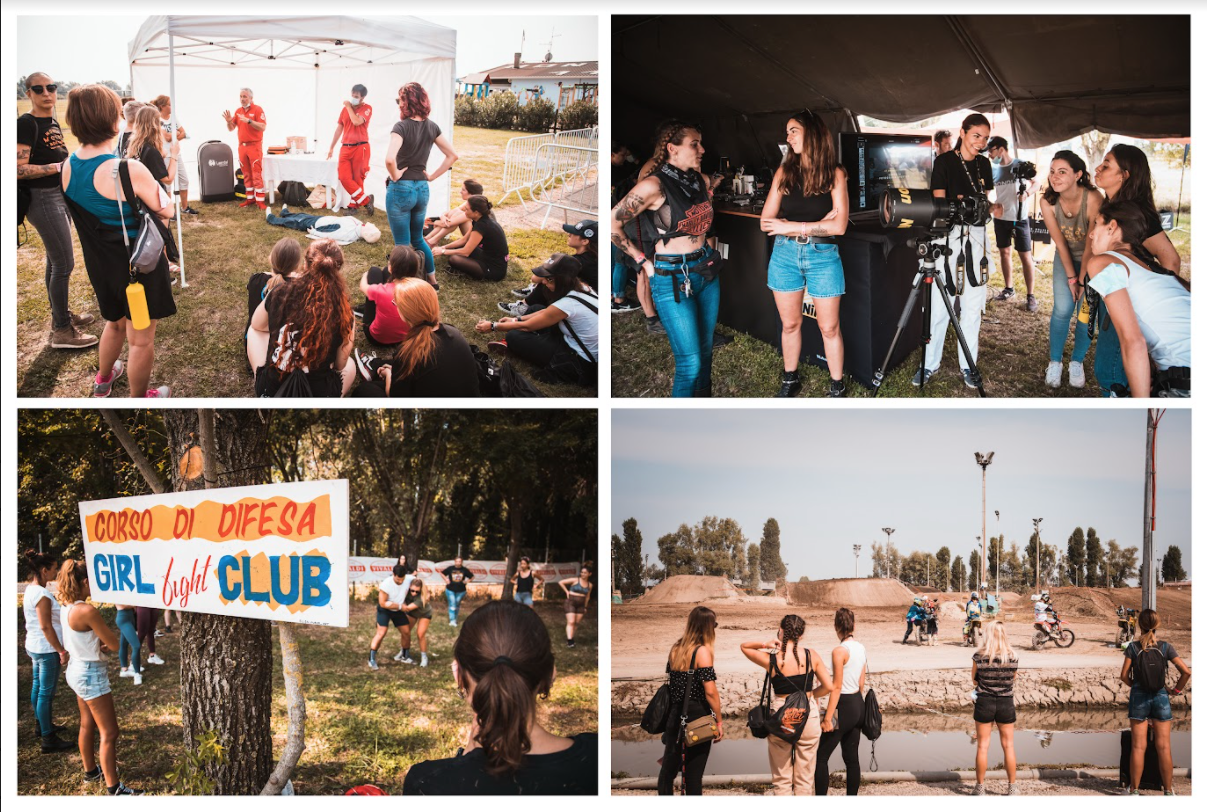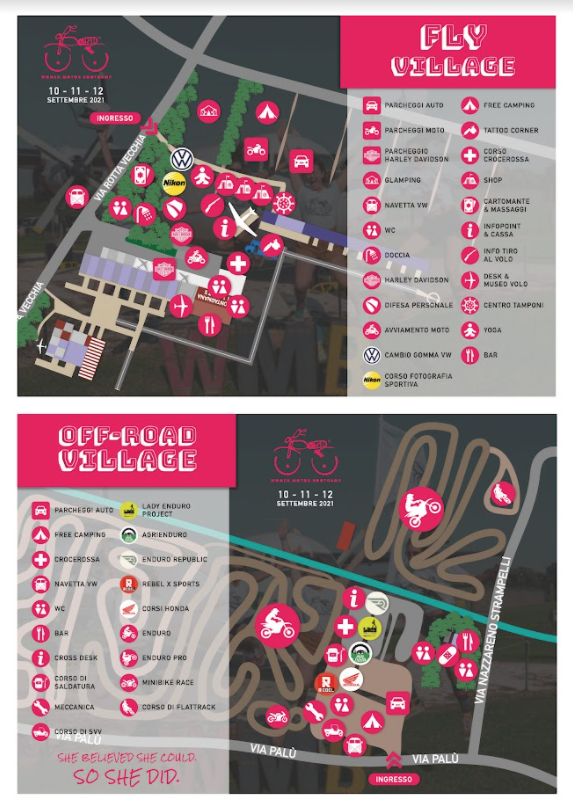 At both areas you can find a lot of workshops, courses and activities such as:
Harley Davidson Italy Test Ride
Sports Photography Course by Nikon
Motorcycle Start-up Course
Motorcycle Mechanics Course
Car Tire Change Course by Volkswagen
Drone Course by DJI
Mini Bike Race
Motorbike Lifting Course (how to lift the bike off the ground)
Personal Defense Course
Tattoo Bus
Massage Zone
Bar
Fortune Teller's Tent
Tshirt Printing
First Aid Course
Moto-Rally &v Roadbook Reading Course
Enduro School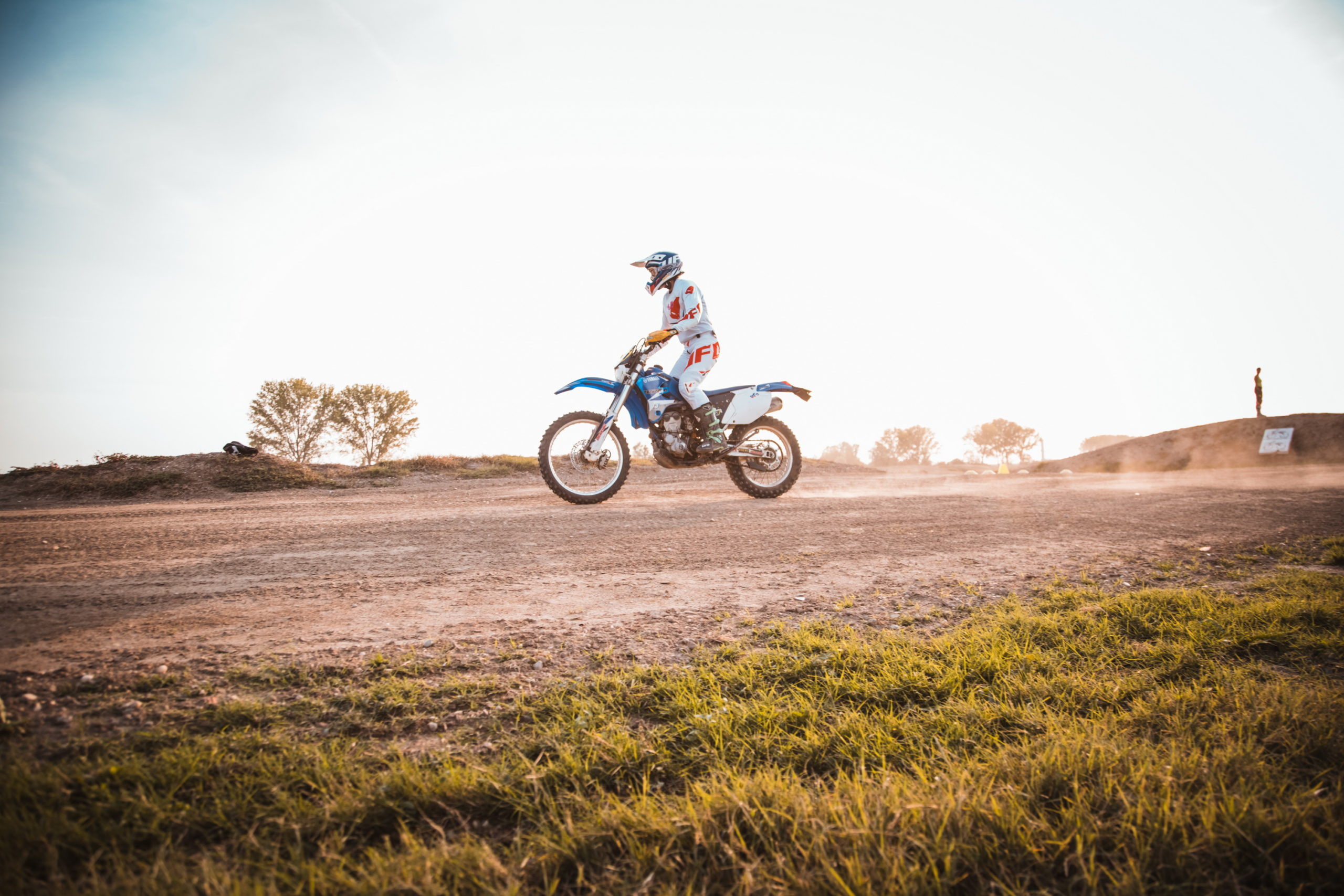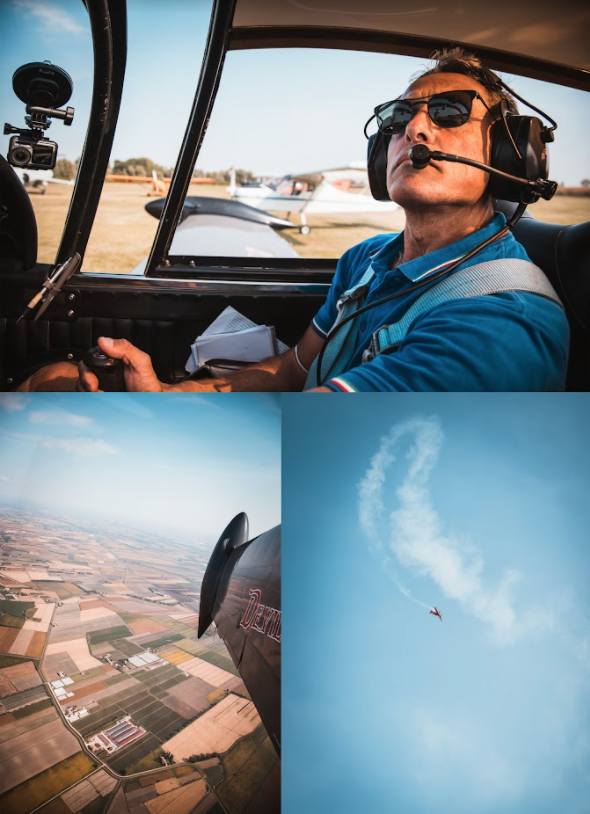 Flights With Avioclub Montagnana
Hot Air Balloon
Skeet Shooting
Yoga – Acro Yoga – Moto Yoga
Flattrack School
SSV Course
Public Speeches Meeting
Museum of Flight Guided Tour
Photo Contest
Shopping Area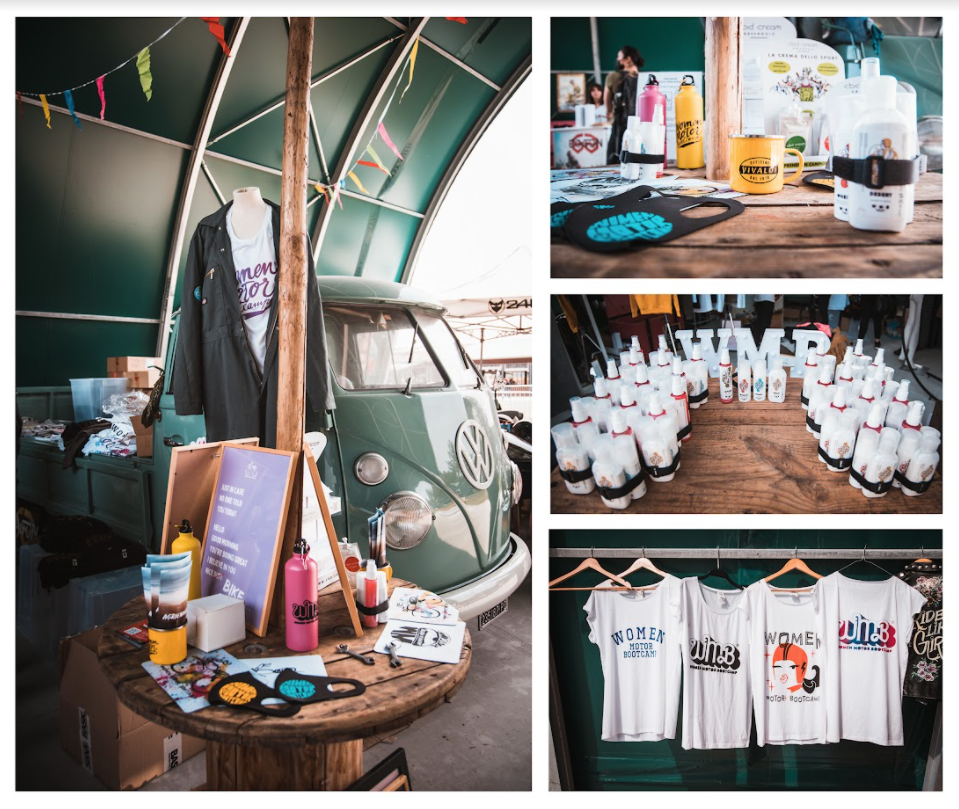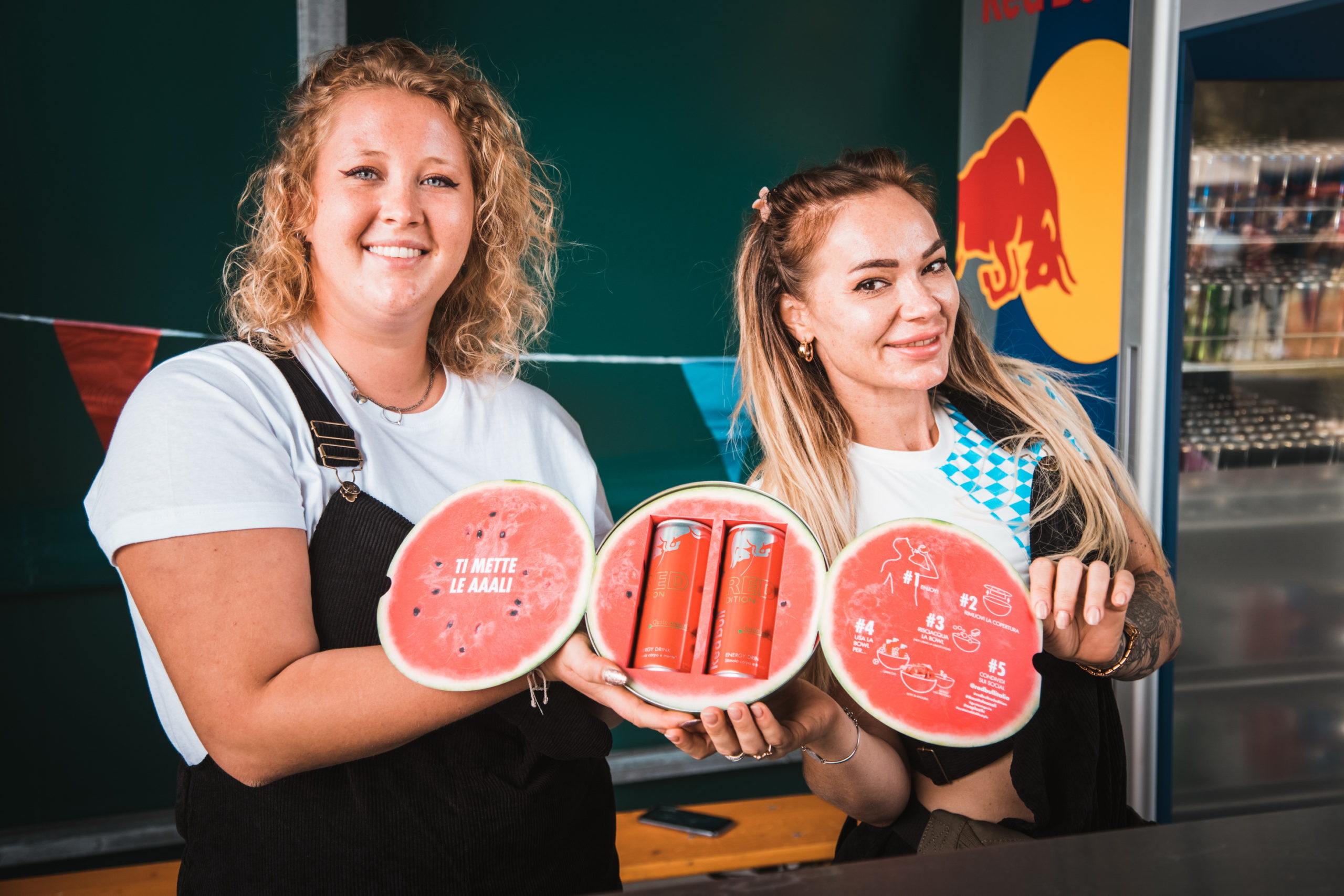 Created and organized with love and passion by Domitilla Quadrelli (main organizer, super woman and 100% inspiration), Jessica Drittenpreis (Domi`s right hand), Pierpaolo chief of Officine Vivaldi, friends and volunteers.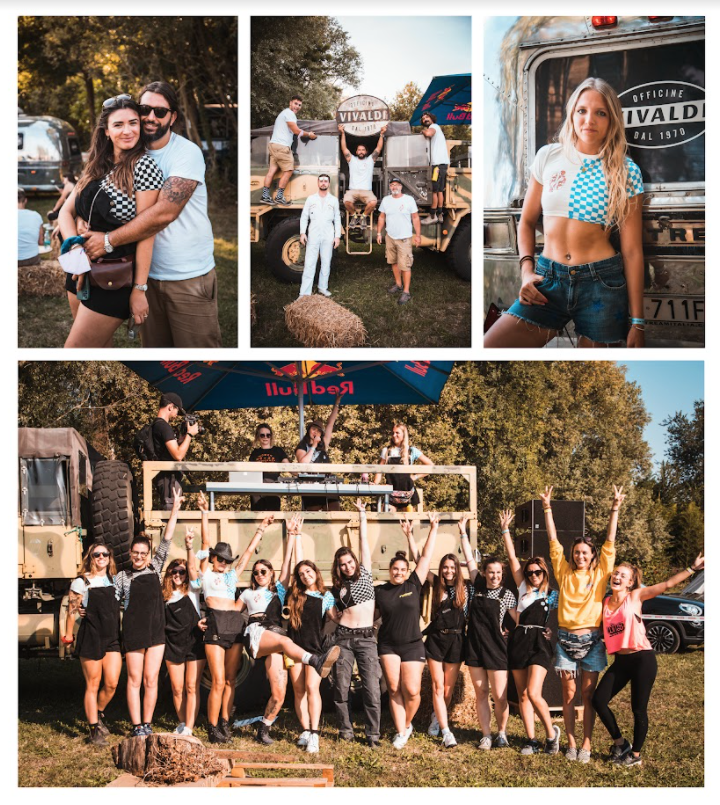 The main idea of Women Motors Bootcamp is to create comfortable environment for girls to learn something new and feel themself confident. It is the first motorcycle festival for women only in Italy that gathers women of all ages and different countries.  Despite this, there are male instructors and part of the staff on the sites who share their skills and help.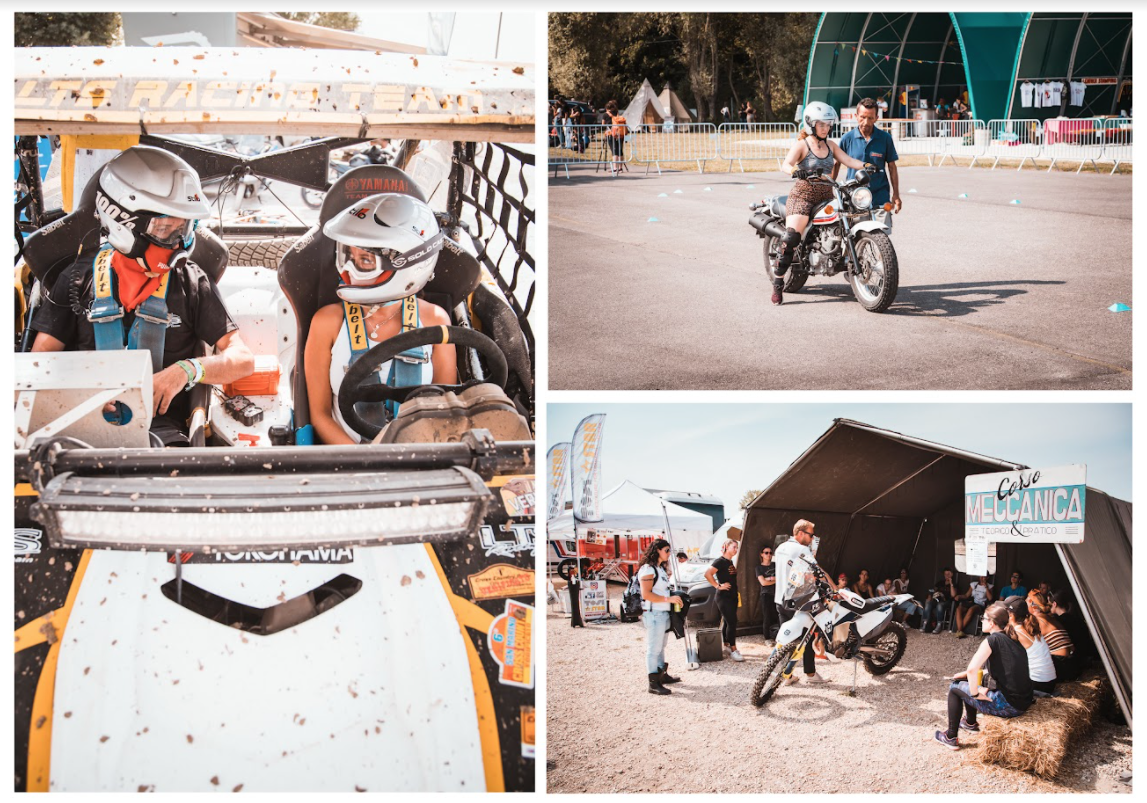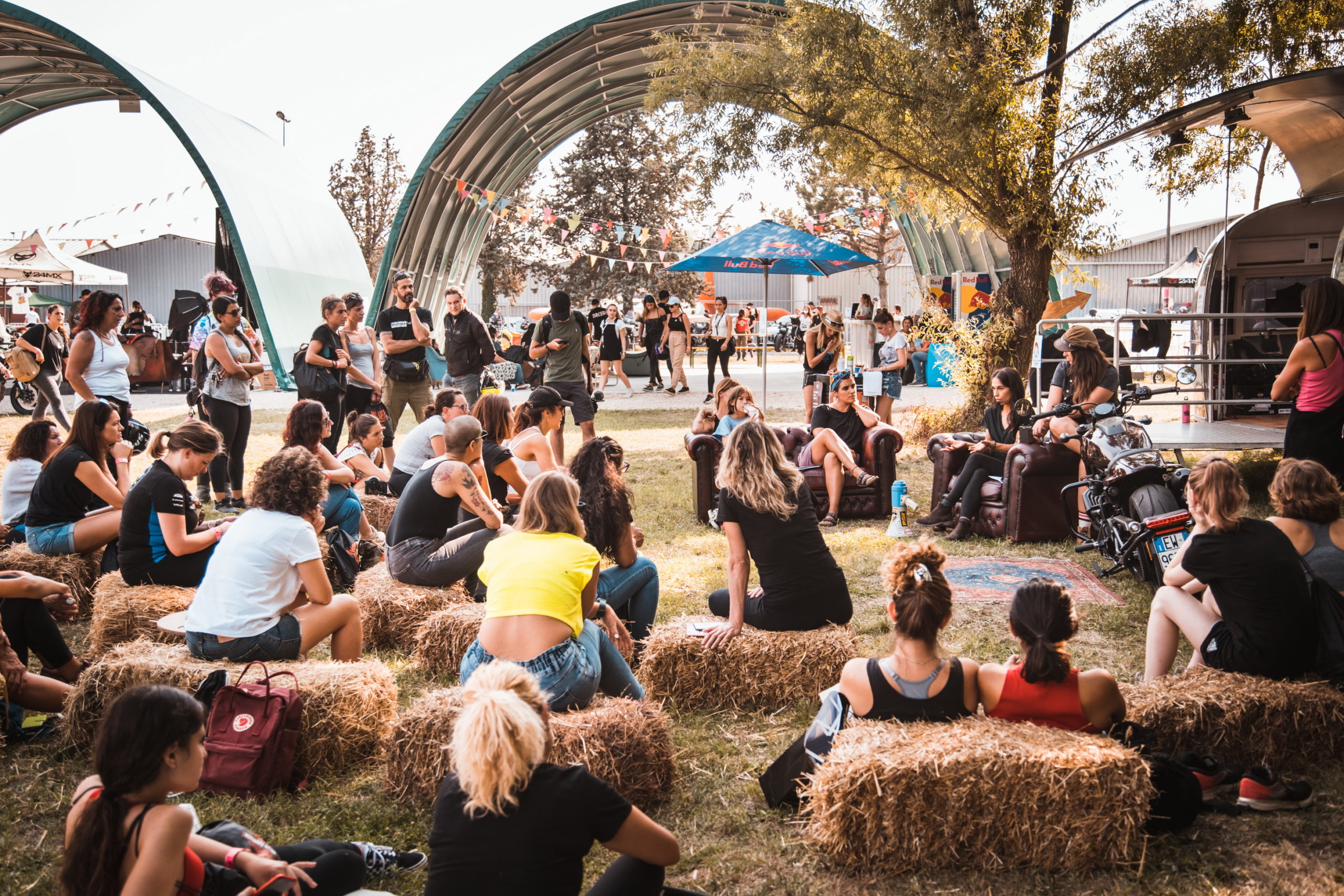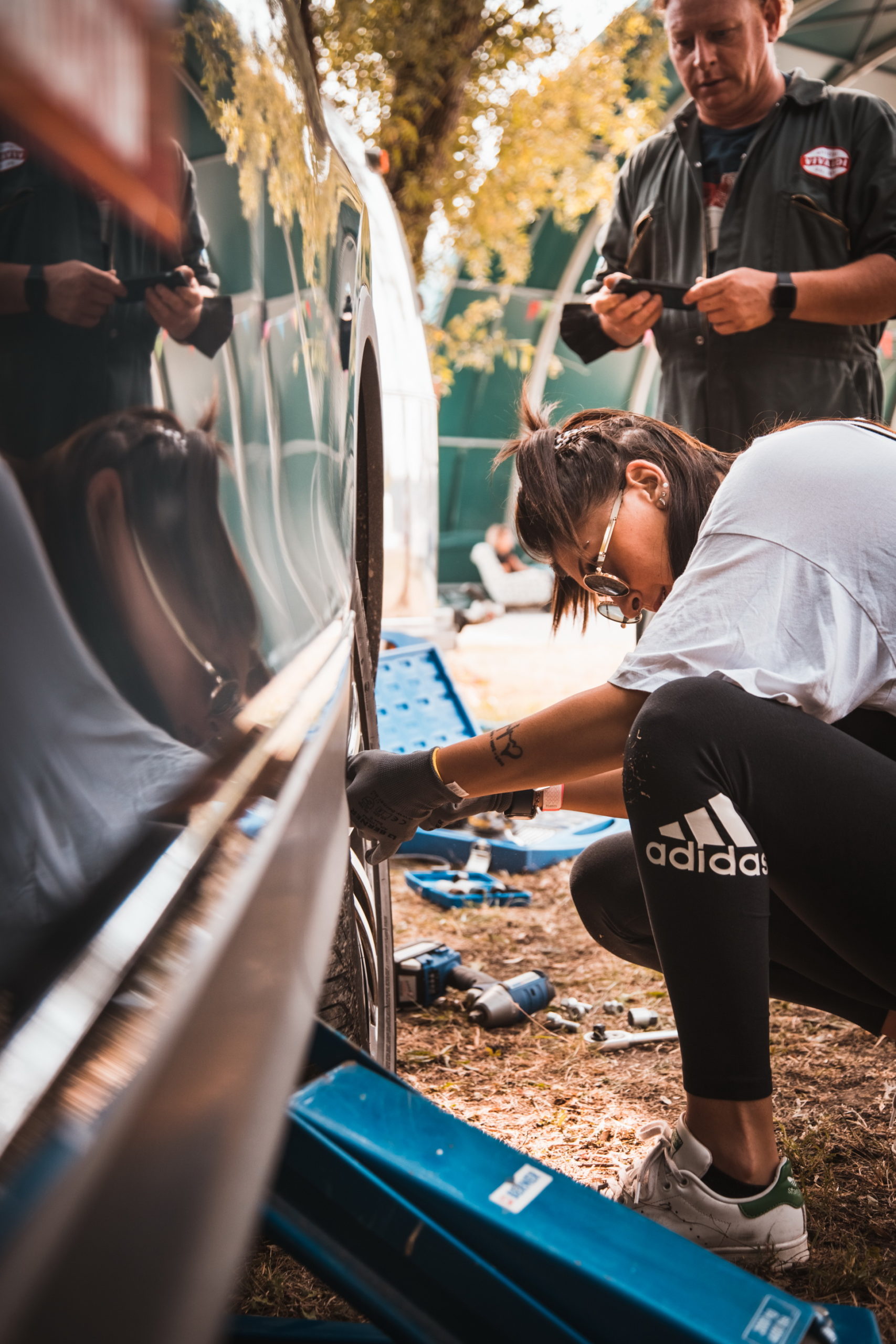 When you hear ALL Female Event most of people may think about Feminism, gender stereotypes, ideologies, etc. But the truth is to be a strong woman is not to reject the males and their help, its about acceptance, symbiosis, being confident and independent.  Talking to girls during event I noticed the similar thing that in daily life when they want to learn or try something new they feel judged or others condescension. Usually there is a bit of prejudice about girls and motorcycles. World is changing step by step but mostly it is perceived as male industry. So women have to overcome a lot of prejudices and certainly there is more strength when they come alone together. It is an event created to bring women closer to the world of motors by making them feels free to try, make mistakes and try again and succeed.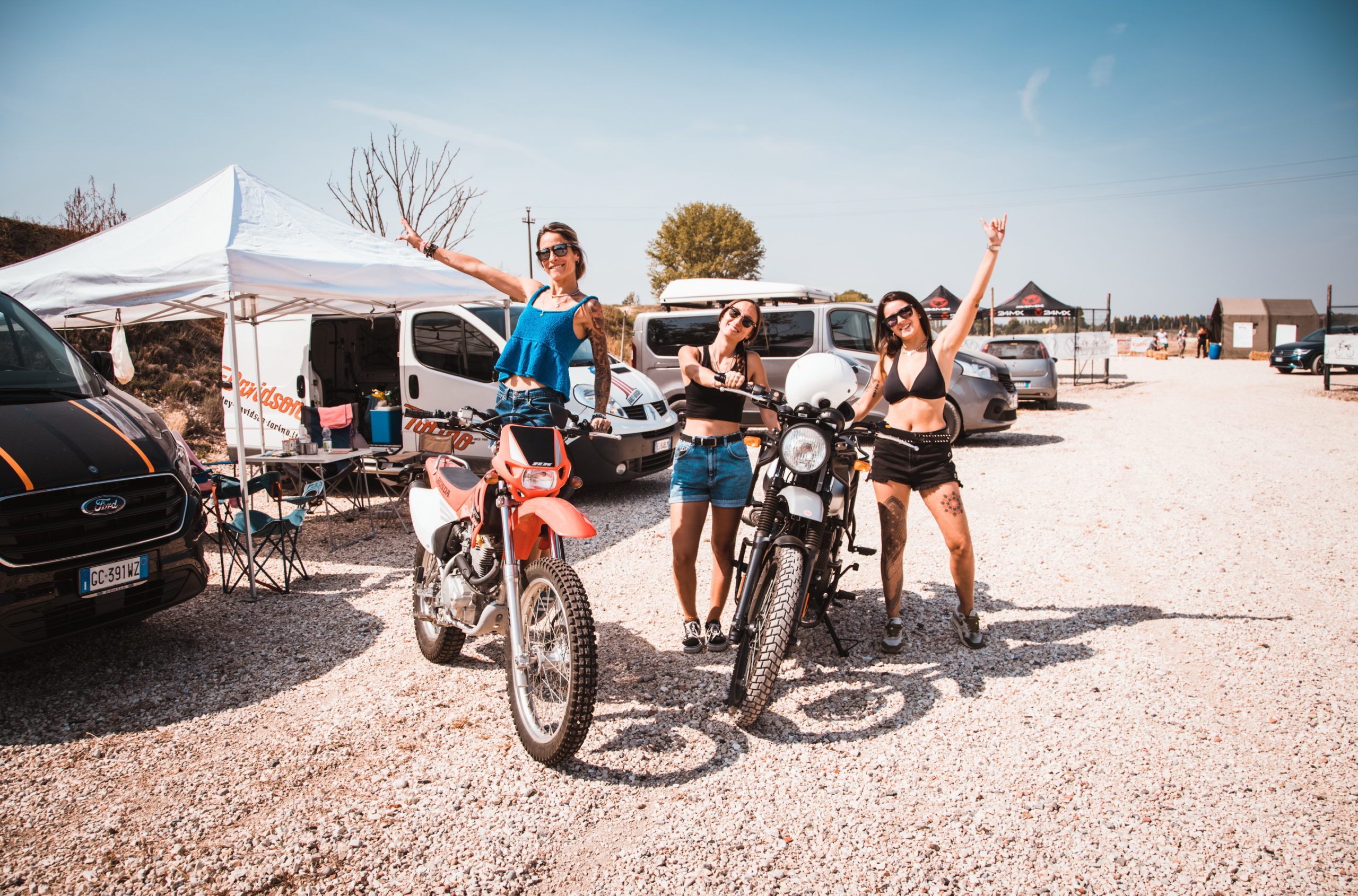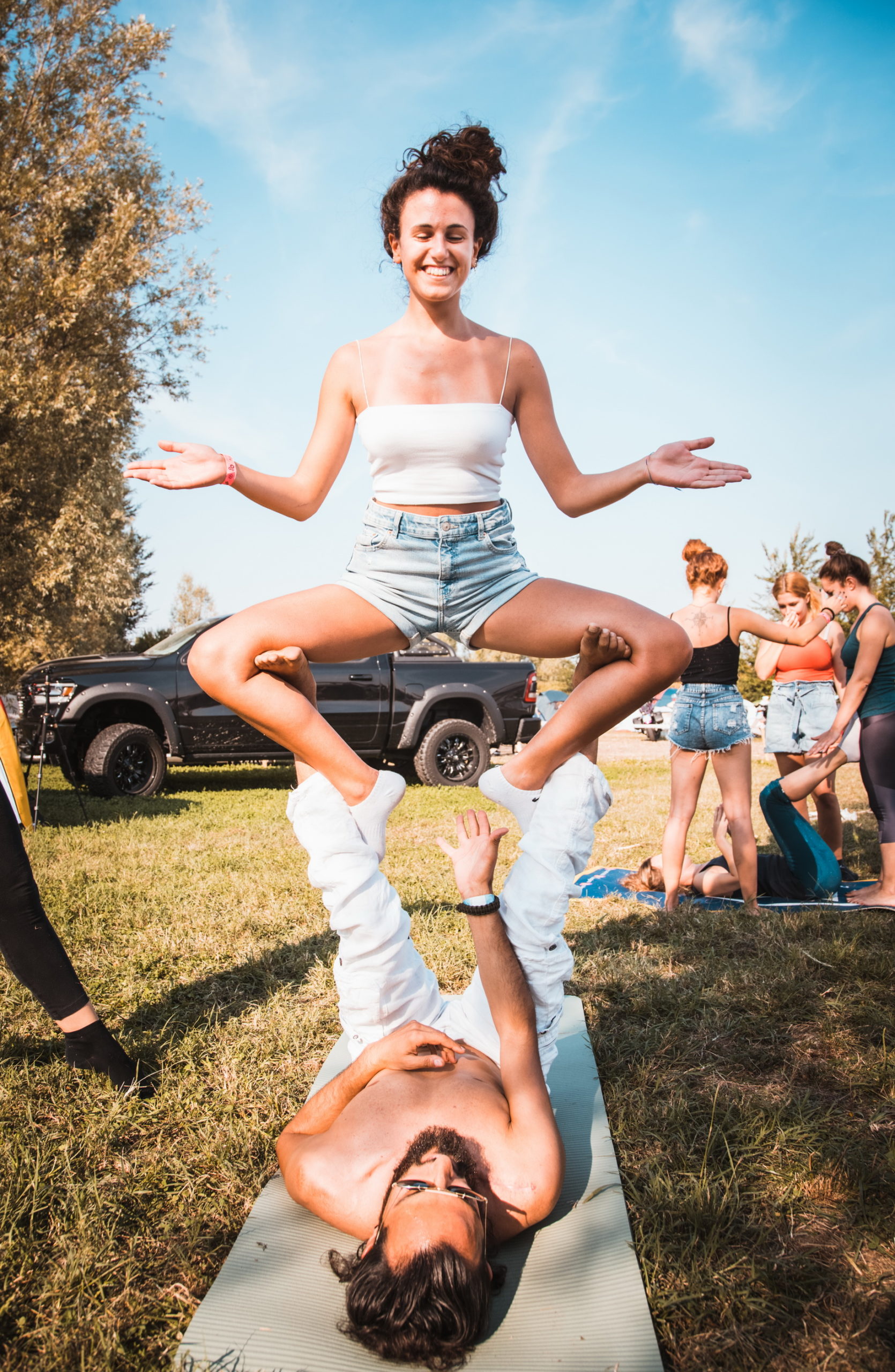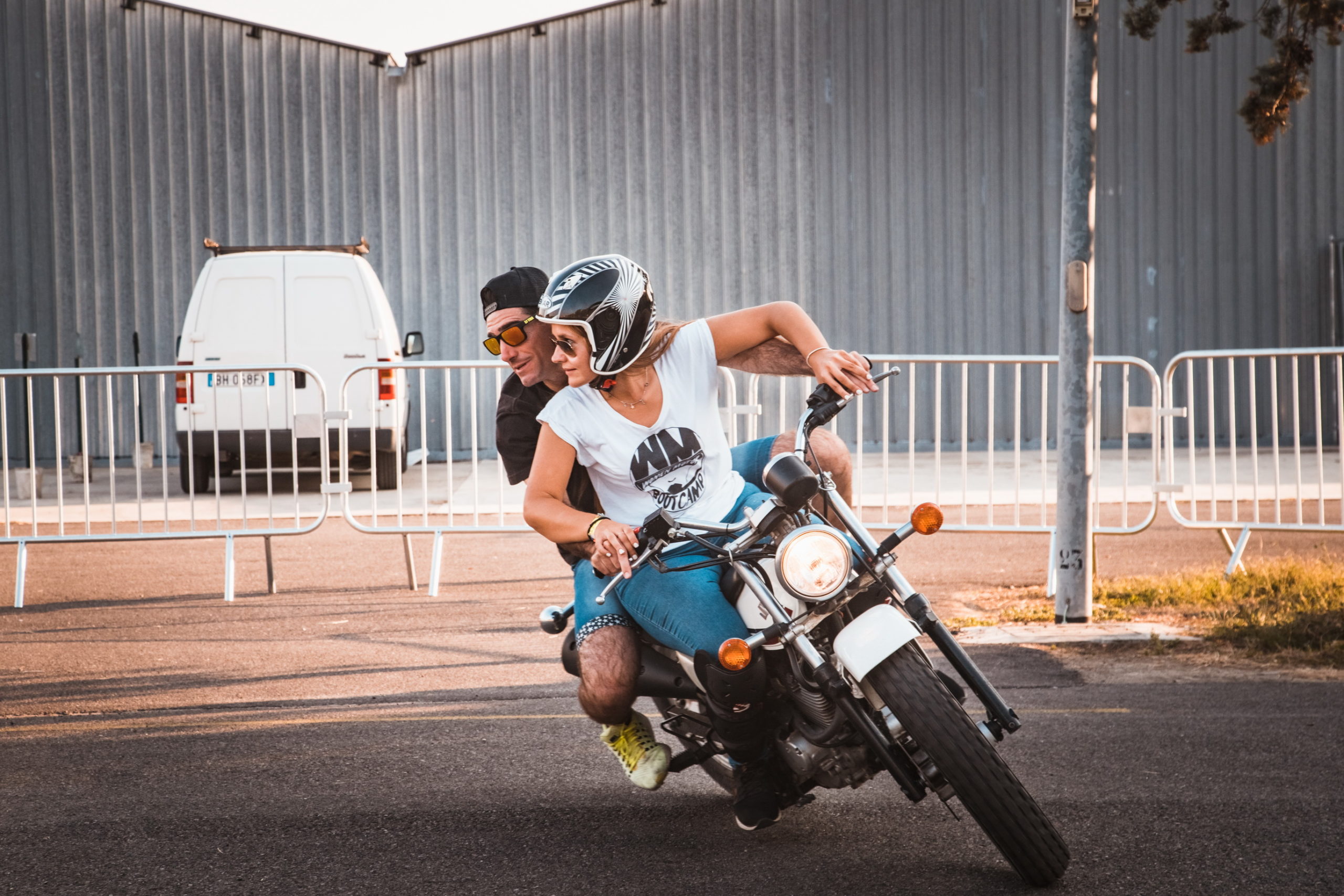 I was very impressed with event program and opportunities that it gives for participants Meeting new friends and like-minded people and feeling  support will keep your mood up all over the event. WMBootcamp combines a relaxed atmosphere and an amazing educational experience. So the main thing just don't be shy and go try everything you ever wanted.
See you at  Women Motors Bootcamp 2022!