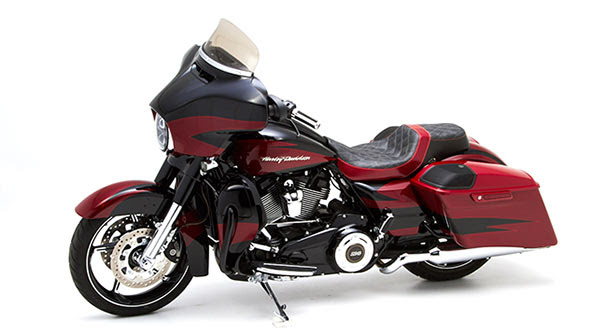 Hollister, CA – We've taken the concept of the solo design Wall saddle and merged it with our two-up Gambler model to come up with the Widowmaker. Featuring six inches of vertical back support in the rider's area that is perfect for hot rod bikes while keeping a low profile without external backrest. Perfect when a less reclined posture is desired.
The Corbin saddle eliminates hot spots and increases your riding time… even with such a low profile. Passenger seating area is built to keep a slick look, but the use of our high-density Comfort Cell foam still provides comfort and support. Designed to work alone or in conjunction with the Harley-Davidson sissy bar.
Aviailable with the option of electric seat heater in the front for an added bit of luxury. Wiring easily into your stock HD fusebox, the Corbin seat heater is controlled via a conveniently located switch along the rider seating position on the left side. You just wire in the Corbin supplied pigtail and enjoy the warmth on those chilly morning rides. Passenger seating is not heated on this model.
Fit, form, and function proudly 
Made in the U.S.A.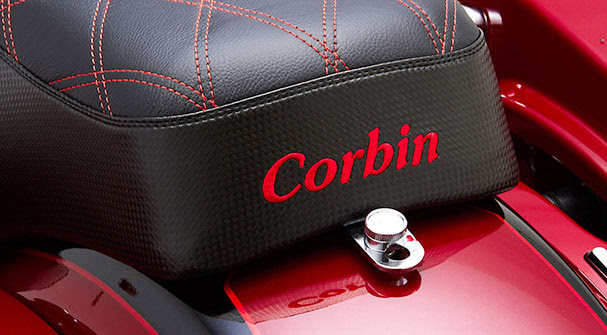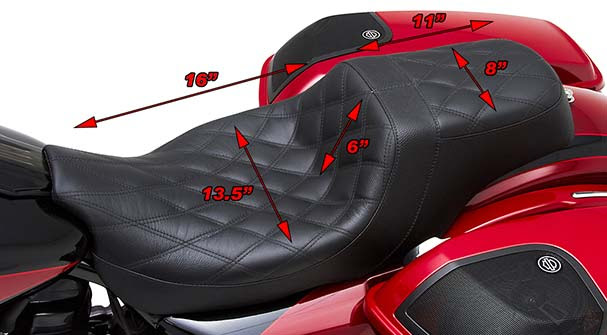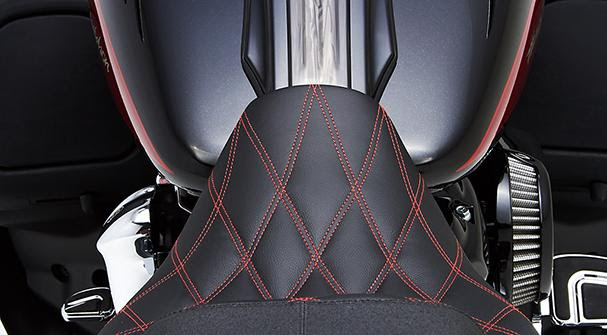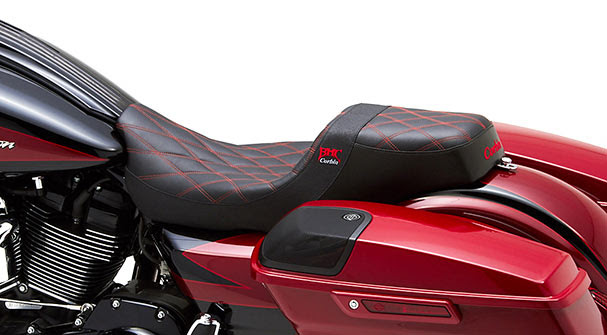 The finest and most comfortable motorcycle saddles available. 
Manufactured with pride in the USA.
Part# HD-FLH-9-W-GAMWidowmaker No Heat
2009 – 2017 HD Touring Models
M.S.R.P. $532
Part# HD-FLH-9-W-GAMEWidowmaker HEATED
2009 – 2017 HD Touring Models
M.S.R.P. $634