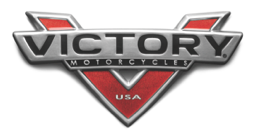 "Evil Ethel" from Strokers Dallas and "Desert Racer" from IWAN-BIKES GmbH pick up 1st place prizes, "King Octane" from Coastal Victory and "Grifter" from Brisan Motorcycles named runner-ups
MINNEAPOLIS — December 9, 2016 —Victory Motorcycles® is thrilled to announce that custom Victory Octane®motorcycles built by Strokers Dallas of Dallas, Texas, and IWAN-BIKES GmbH of Pfaffenhofen an der Ilm, Germany, have won the "Operation Octane" dealer build contest. These two champion Victory dealers are joined in the winner's circle by runner-ups Coastal Victory of Murrells Inlet, S.C., and Brisan Motorcycles of New Castle, Australia.
A competition determined by the voting public, Operation Octanehad 26 Victory dealers from around the world creating their own interpretations of the light, fast and affordable 2017 Victory Octane.
"Take a mean bike and make it meaner. That's the vision we had in our mind for our evil Victory Octane that we call Ethel," North American Champion Strokers Dallas says of Evil Ethel.
"The Desert Racer is born from the underground," International Champion IWAN-BIKES GmbH says of Desert Racer. "Special knobby tires, a low handlebar, a metal cooler protection, off-road footrests and a real leather seat make you ready for hard rides! The front suspension is protected, and the rear fender is special designed for muddy roads. The paint job is handmade; it's a real military color. The design is special airbrush work. To transport some goods we have added throw-over-bags."
"Keeping with the Victory brand tradition, we added fenders from a Victory Kingpin (modified to fit), had our painter (Rusty Nash) add a SIC custom paint job and topped the build off with a Ness Intake and Bassini 2-into-1 Exhaust," North American Runner-Up Coastal Victory says of King Octane.
"Our goal was to create a motorcycle that was still recognizably an Octane, but meaner, leaner and more eye catching than the standard bike," International Runner-Up Brisan Motorcycles says of Grifter. "It also needed to sound fantastic, be great fun to ride and turn heads wherever it goes. The resulting build combines a hand-made tail section, repurposed Arrow exhaust with lobster back headers, metallic cherry and graphite paintwork, 18″ Performance Machine wheels and a stance that begs the rider to take the long way home."
Fans of Victory Motorcycles were invited to vote for their favorite bike online at VictoryMotorcycles.com from Oct. 31 to November 21.
Available in Gloss Black ($9,999), Matte Super Steel Gray ($10,499), Matte Pearl White ($10,499) and Gloss Black with Graphics ($10,499), the 2017 Victory Octane features a high revving liquid-cooled 60-degree V-Twin with four-valve heads and dual-overhead cams that makes 104 horsepower and 76 foot-pounds of tire-shredding torque. While it has the heart of a Pikes Peak International Hill Climb™ racer and a 0-60 mph time that makes it the quickest Victory ever produced, there's also a stiff and lightweight cast-aluminum frame, sharp steering geometry, a tight wheelbase and 32 degrees of lean angle.
"We knew these Victory dealers were going to produce some stellar rides, and they did not disappoint," says Nate Secor, Manager of Marketing, Victory Motorcycles. "We styled the Octane – the most aggressive Victory motorcycle ever built – with sleek lines and a powerful motor in a lightweight chassis, but they made these bikes their own. Congratulations to all of the participating dealers on their impressive creations."
Learn more about Operation Octane and Victory Motorcycles at VictoryMotorcycles.com or follow on Twitter, Facebook and Instagram.