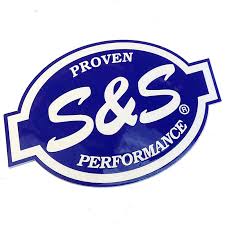 S&S Cycle's line of blacked out performance engines now includes their venerable V124. Packing 128Hp and 133ft lb of torque, the Black Edition V124 is a straight bolt in for the 1984-1999 carbureted big twins and includes S&S G carb and S&S Super Stock ignition.  At 10.8:1 compression and 4-1/8″ bore X 4-5/8″ stroke the V124 represents more than double the factory horsepower and torque, yet includes a two year warranty.  Save the hassle of a rebuild and bolt in the power and reliability of an S&S engine! Contact your local S&S Cycle dealer to get yours!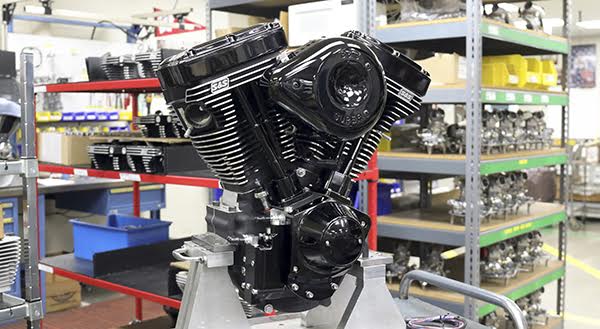 FITMENT
1984-1999 Carbureted Chassis
Custom Chassis designed for Harley-Davidson® Evolution® Engines
FEATURES AND BENEFITS
Huge Power increase over stock engine
124 cubic inch displacement
4 1/8″ Bore
4 5/8″ Stroke
640 Cam
1.671″ diameter Crankpin
.927″ Wristpin
Piston Cooling Jets
S&S Forged Pistons
10.8:1 Compression
S&S 3 Piece Flywheel
HVHP Oil Pump
Electric Compression Releases
S&S Super G Carburetor
S&S Slasher Air Cleaner
S&S Superstock Ignition
*Will require high performance clutch
For more info, CLICK HERE!