ORANGE COUNTY CHOPPERS TO AUCTION CUSTOM MOTORCYCLE IN SUPPORT OF HURRICANE HARVEY VICTIMS
GUERNSEY'S TO CONDUCT HOUSTON EVENT OCTOBER 12
Orange County Choppers, the most famous maker of extraordinary, one of a kind motorcycles – "choppers"  has just revealed a spectacular Texas Strong bike that will be sold at auction on October 12 in Houston. NYC-based Guernsey's will be conducting the event with auction proceeds going to support the Peace of Mind Foundation and those whose mental health has been severely impacted by Hurricane Harvey. The 6 pm auction will be held live at Gallery Furniture, 6006 North Fwy. Bidders unable to attend can participate on LiveAuctioneers.com.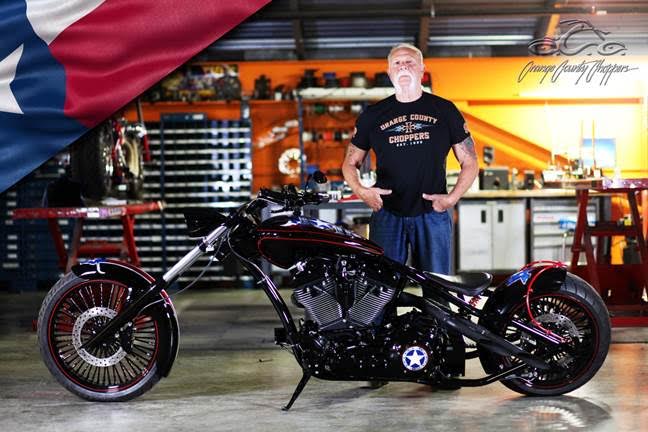 Under the guidance of Paul Teutul, Sr., the exploits of OCC became a sensation for nearly a decade, effectively creating the world of reality television. Week after week, the shop produced one outrageous themed creation after another, pushing the boundaries of motorcycle design. This latest gesture reflects the giving nature OCC has always exhibited as their choppers frequently have been used to support worthy charitable causes.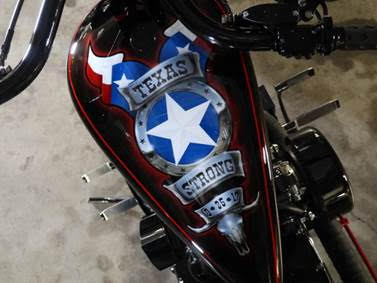 Sporting the "Texas Strong" banner, this long, lean custom chopper features powerful red, white and blue regalia. The 124", twin cam, six speed bike has a tricked-out rear fender, syringe exhaust, unique gas tank and many other one-off features.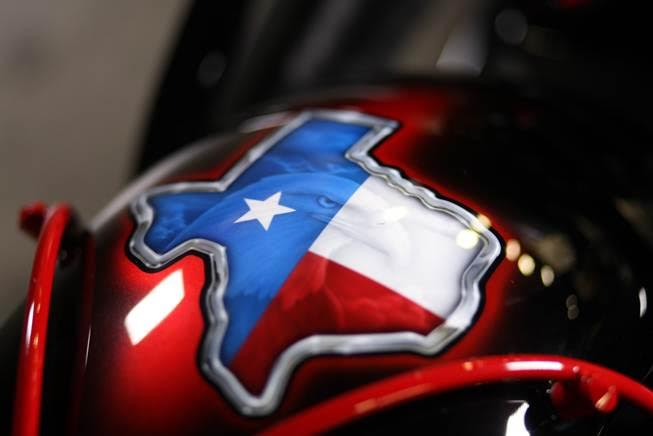 Gallery Furniture – the setting for the event – and the McIngvale family have been pillars of community support during the difficult times following Harvey. Indeed, Gallery opened its doors to provide food and shelter to those in greatest need during the darkest days. Now, one lucky successful bidder will revel in owning as extraordinary a motorcycle as this one, taking comfort in knowing that the event's proceeds will be going towards continuing support of those who need the help most.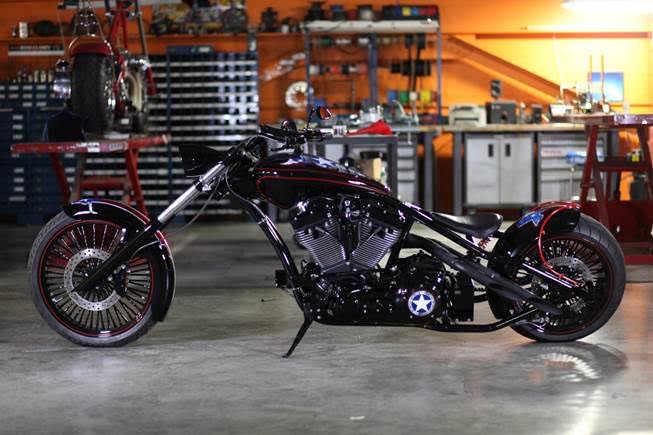 Years ago, Guernsey's worked with OCC to support the Fallen Heroes Fund, and is delighted to be assisting Orange County Choppers, Gallery Furniture and the Peace of Mind Foundation in this much needed effort. The Rosen Group will be assisting on this compelling project by helping to spread the word to a global audience. Bidders needing additional information should contact the auction house at 212-794-2280.