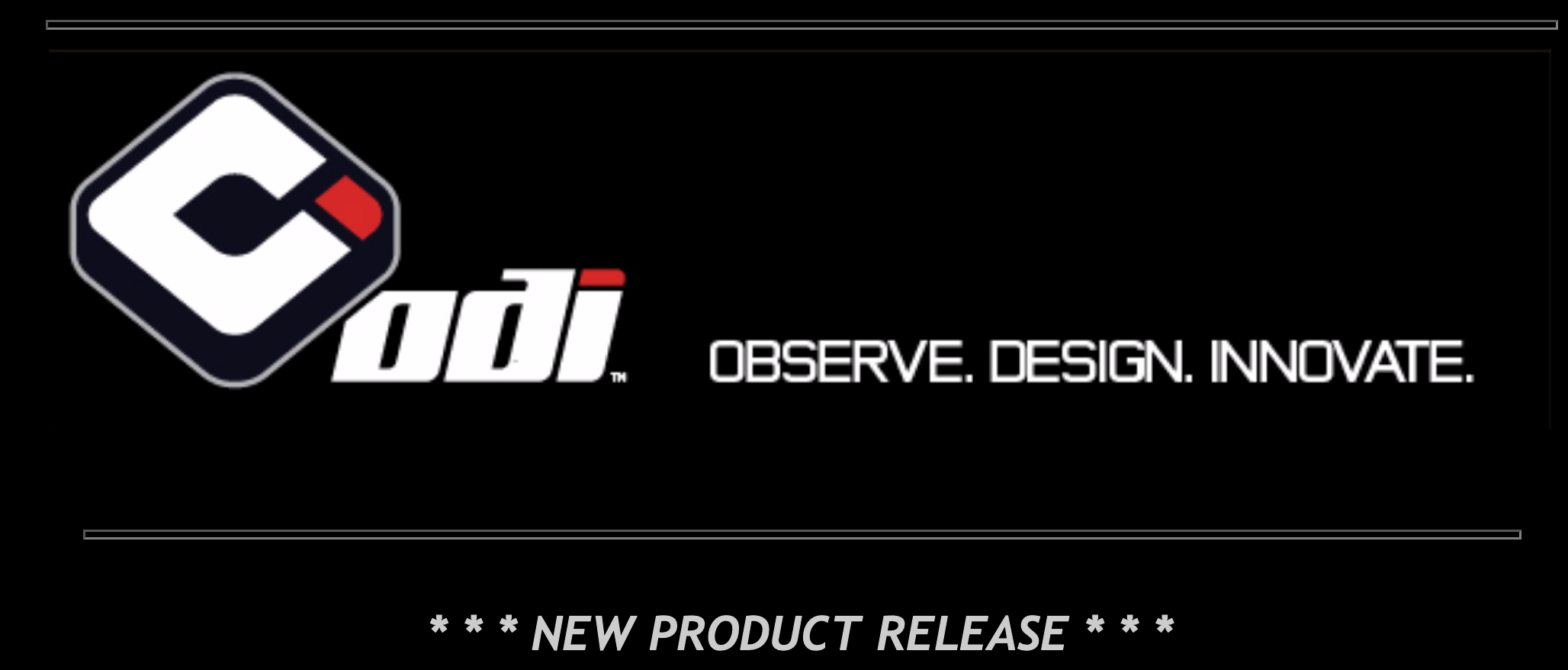 HART-LUCK Full-Waffle Signature Edition
"When I ride any motorcycle, the feel at the handlebars is crucial to me. Having a background in motocross, I have become accustomed to a grip set up that is very specific. With the growth in performance V-Twin, I thought it only made sense to merge my background in motocross with my future in V-Twin."
                                               Carey Hart
This Moto-inspired Full-Waffle design was developed to provide improved comfort by reducing vibration while also offering a grip exceptional traction and control in severe riding conditions. The ODI genuine Lock-On™ technology was used to provide the most secure mounting system while also allowing easy installation and removal. Each set is manufactured with an in-molded throttle tube specific to your model. The proven billet-aluminum clamp system is made available in
anodized colors to match the components on your custom build. Enjoy the good ride.
Moto-Inspired grip system specifically designed for your performance V-Twin
Proprietary Medium-Compound Materials provide excellent durability and comfort
Full-Waffle Moto-Pattern reduces vibration/ provides improved grip in all conditions
Heavily knurled base-pattern delivers solid traction and control
Billet-aluminum clutch-side clamp ensures 100% slip-free security (eliminates the need for set-screws)
T15 Torx bolts ensure extra-secure clamping for solid, twist-free mounting
Available Grip/Clamp Colors:

Black/black, Black/gunmetal or Black/bronze

Proudly made in the USA
Available Fitments:
1984+ HD Cable Actuated Models
2008+ HD Throttle-by-Wire
2018+ Indian Throttle-By-Wire Models
CAREY HART Autograph Card:
PRODUCT IMAGES:
INSTALL IMAGES:
PRODUCT DETAILS:
INSTALL INSTRUCTIONS:
Having a background in motocross, we have become accustomed to a grip set up that is very specific. With the growth in performance V-Twin, we thought it made sense to merge our background in motocross with our customers who ride performance V-Twin.
The newly developed ODI V-TWIN LOCK-ON™ HART-LUCK Signature Full-Waffle Grip Set
Moto-Inspired grip system designed for performance V-Twin
Proprietary Medium-Compound Materials provide excellent comfort
Full-Waffle Moto-Pattern for reduced vibration and improved grip
Heavily knurled base-pattern delivers solid traction and control
Billet-aluminum clamp system installs easily available in various colors