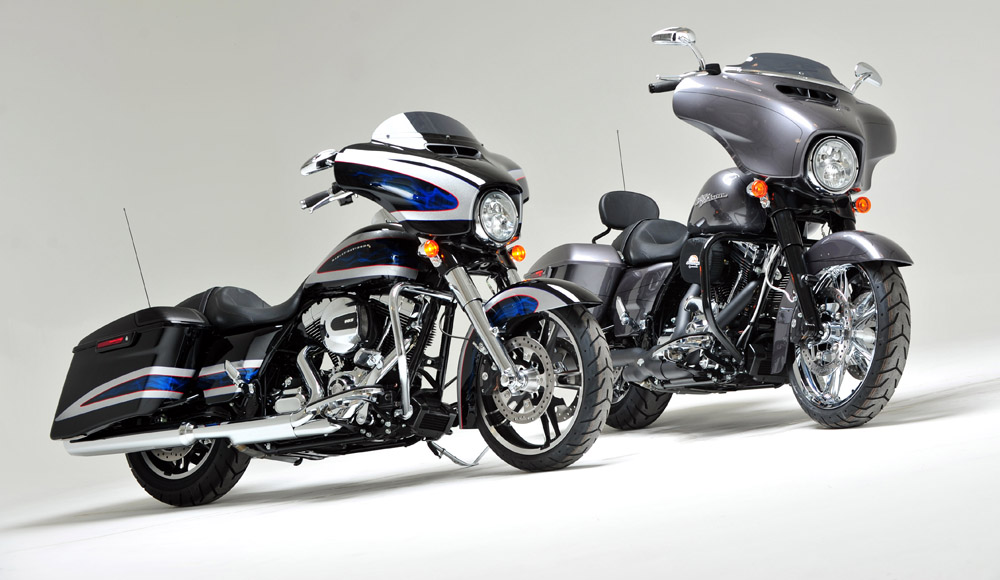 WASHINGTON, D.C. – Harley-Davidson is recalling more than 105,000 Touring motorcycles from the 2014 model year and 1,400 Street motorcycles from the 2015 model year for unrelated repair issues.
According to NHTSA, 105,746 Touring models from the 2014 year are being recalled because a component in the clutch master cylinder may fail, reducing the pressure available to keep the clutch disengaged. Vehicles affected by this recall include:
Electra Glide Ultra Classic (FLHTCU)
Ultra Limited (FLHTK)
Police Electra Glide (FLHTP)
Street Glide Special (FLHXS)
Street Glide (FLHX)
Tri Glide Ultra (FLHTCUTG)
CVO Limited (FLHTKSE)
CVO Road King (FLHRSE)
CVO Breakout (FXSBSE)
Electra Glide Ultra Classic Twin Cooled (FLHTCUTC)
Ultra Limited Shrine (FLHTK SHRINE)
Street Glide Shrine (FLHX SHRINE)
CVO Softail Deluxe (FLSTNSE)
The Motor Co. estimates that about 10 percent of the recalled bikes have the defect.
Harley-Davidson told NHTSA it had received about 632 warranty claims and 266 customer contacts related to clutch functionality issues as of Aug. 19. "There were a total of 19 crashes (low speed tip over) with three minor injuries reported. There was also one report of an incident where there was non actual crash but a reported minor injury," the OEM stated.
Dealers will remedy the issue with a master cylinder rebuilt kit, which includes a plastic retaining ring that decreases the stress in the primary cup seal, the company stated.
Harley-Davidson separately is recalling XG500 and XG750 Street motorcycles from the 2015 model year, because the fuel tank filler neck may be "insufficiently flat," which prevents the fuel cap from sealing properly. Dealers are asked to inspect the motorcycle and test to determine whether fuel can leak from under the fuel cap. If a leak persists then the fuel tank has to be replaced, the Motor Co. indicated. About 1,400 vehicles are involved in this recall.
©2014 ADVANSTAR COMMUNICATIONS INC. All rights reserved.