Media interviews available Wednesday May 24- Friday May 26, 2017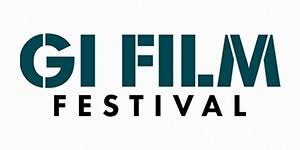 WASHINGTON, DC (May 15, 2017) — Actor Tom Berenger is known for his roles in dozens of military-themed movies from Platoon to Gettysburg and the original Sniper to Rough Riders. His role this Memorial Day is spokesperson for 11th Annual GI Film Festival in the nation's capitol.
Berenger and his wife Laura decided to ride to Washington, DC with a group of motorcyclists. They plan on attending GIFF and riding in Rolling Thunder for Memorial Day. In honor of his father, Berenger will ride wearing his father's military dog tags and helmet.
Berenger says he had "wanted to be in the military since I was seven-years old. I applied for West Point, but wasn't accepted." Berenger admits he'd hoped to receive a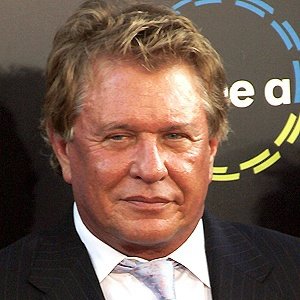 congressional recommendation. While he didn't serve in the military, on screen he has worn on the uniforms from just about every U.S. military branch and rank from army infantryman to Navy Admiral to Confederate General. He appears in a supporting role in Wunderland, a film bout the Battle of the Bulge due to be released late 2017.
Leading up to Memorial Day, Berenger will launch this year's GI Film Festival this week at the Congressional Reception Honoring Military Veterans on Capitol Hill, focusing attention on veteran health and transition called "Veteran Health: A New Hope."  Joining him will be U.S. Secretary of Veteran Affairs Dr. David Shulkin, Rep. Jack Bergman, Rep. Phil Roe, Rep. Tim Walz and others.
Berenger will also participate in the GI Film Festival's tent pole event, the Cinematic Salute to the Troops, Saturday night May 27. Comedian and Navy veteran Jamie Kaler will again host the night of comedy, film, and music. Joining Berenger and Kaler are actor Judd Nelson, American Idol finalist Ayla Brown, and others.
He delights in talking about his participation with the GI Film Festival and why he's riding in the Rolling Thunder, as well as his life-long respect of military service and veterans. And he looks forward to seeing the GIFF film Operation 66, about a cross-country motorcycle ride across to meet a cross section of US military veterans.
BERENGER BIO BACKGROUND:
Born (Thomas Moore) in Chicago, Oscar nominee, Golden Globe and Emmy winner Tom Berenger was raised in a working class home as the son of a printer for the Chicago Sun-Times. Tom attended the University of Missouri to study journalism. It was there he first auditioned for a role in "Who's Afraid of Virginia Woolf" at the college theater on a whim and a bet with a roommate. He was accepted for the role of "Nick." After several stints in regional theater, Tom attended the Herbert Bergh of Studio School for Acting in New York City where he pursued his professional career in theater and television. Tom's auspicious film debut in Looking for Mr. Goodbar (1977) led to roles in Eddie and the Cruisers (1983), The Big Chill  (1983), Platoon (1986), Someone to Watch Over Me (1987), Shoot to Kill (1988),
Major League (1989), Shattered (1991), Gettysburg (1993), The Substitute (1996), Sniper (1993), Rough Riders (1997), Inception (2010), Hatfields & McCoys (2012) and among many others.
GI Film Festival film/event details and tickets available at: www.gifilmfestival.com
Media credentials & resources at: https://gifilmfestival.com/gi-film-festival-press-credentials/