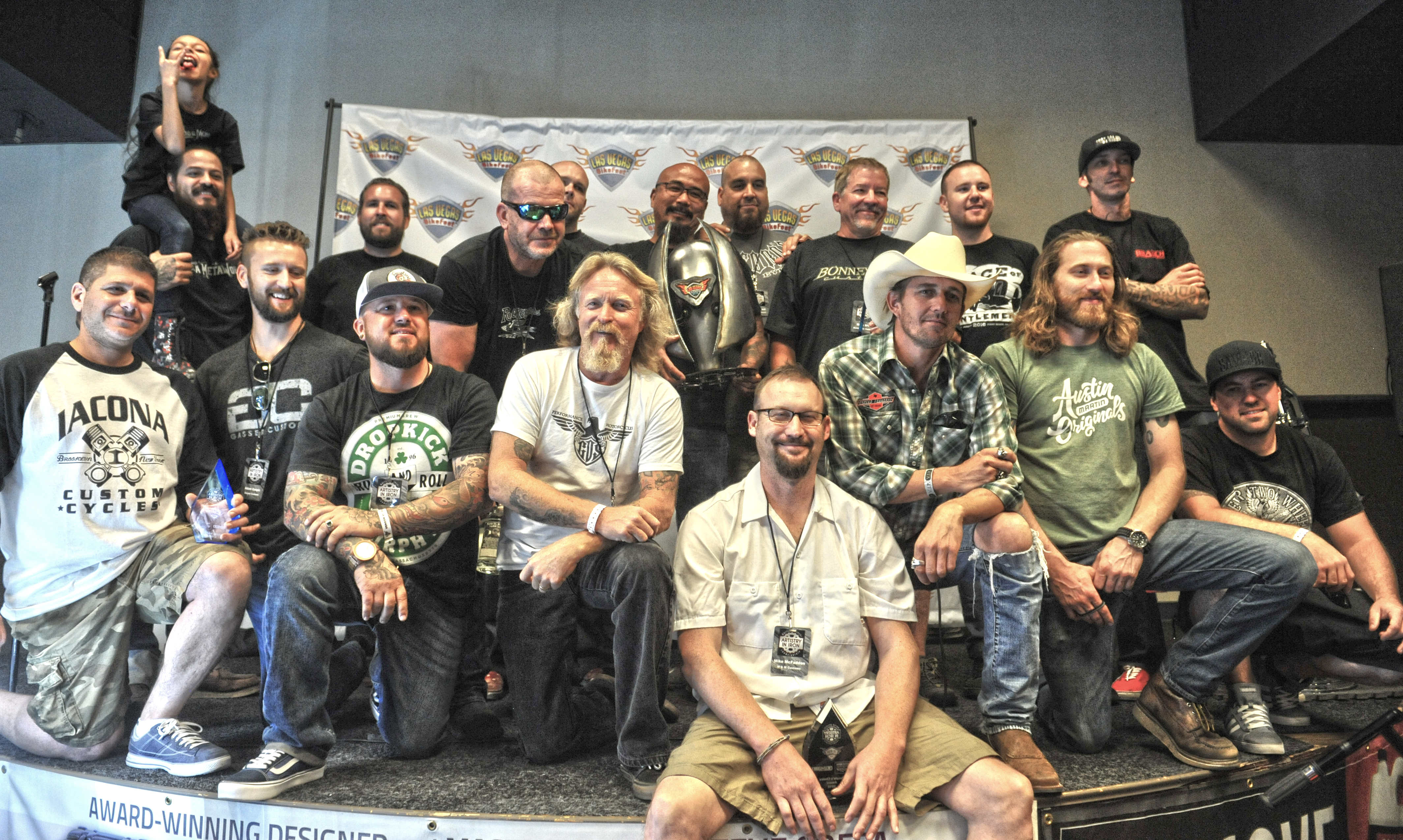 Pete and Lisa Pearson, owners of England's Rocket Bobs Cycle Works, made their first trip to Las Vegas to compete in Vegas Bikefest's Artistry in Iron invitational show with a very special motorcycle in tow: a handcrafted single that wowed Vegas Bikefest rallygoers. Pearson's fellow builders were impressed, too, and they voted his build as the winner in the peer-judged show.
Artistry in Iron carries perhaps the largest purse of any bike show in the country: $10,000 in cash and a custom made winner's bracelet from Steve Soffa Designs. It's a big deal and every invited builder makes gargantuan effort to showcase their skills. They are worthy competitors, indeed! Second place went to Mark Schell of Bonneville Customs and third went to Steve Iacona of New York's Iacona Customs. They received a rolling chassis set up and springer front end respectively, compliments of Paughco.
People's Choice honors went to Mike McFadden of MYM Customs for his themed sidecar outfit.
Thrilled and overwhelmed by the win, the Pearsons decided to stay on in Las Vegas and see the sights after Bikefest ended. Let's just hope that prize money gets back to England in tact.