FOR IMMEDIATE RELEASE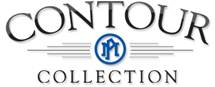 11/10/2015
Contact: Kelli Murrow
(714) 523-3000
kmurrow@performancemachine.com
THE DEL REY WHEEL
From the
CONTOUR COLLECTION
Performance Machine is pleased to introduce its newest member to our prestigious Contour Collection, the Del Rey. When it comes to class our wheels stand apart from the rest – with glamorous good looks and iconic style. Machined from a meaty aluminum forged wheel blank, the Del Rey speeds fast forward in style with its lightning quick directional spokes and organic sculpted rim. There's only one way to be remembered, it's the Del Rey.
Available in Chrome, Contrast Cut and Contrast Cut Platinum finishes with retail prices starting at $1549.95 for 1984 to present H-D Applications.
For more information on the Del Rey and other premium Performance Machine products, visit www.performancemachine.com.