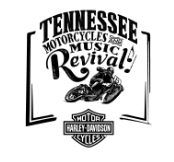 Attendees Rocked Out with Legendary ZZ Top Frontman Billy F Gibbons,
Lee Brice and 20 More Acts on the Two-Wheeled Playground
"One of the chillest, [most] hospitable and easy-to-navigate gatherings any biker
can hope to find."—Josh Max, 
Forbes
NASHVILLE, Tenn. – They came in droves via sport bikes, cruisers, choppers and RVs for the fifth Tennessee Motorcycles and Music Revival (TMMR) at Loretta Lynn's historic Ranch at Hurricane Mills, presented by Harley-Davidson®.
Held annually on Lynn's 3,500-acre compound an hour west of Nashville, TMMR, winner of Cycle Source Magazine's Readers Choice Event in 2021, once again proved it offers something for every moto and music enthusiast of all ages. Thousands set up camp on the majestic ranch in tents, campers, million-dollar Prevosts and even glamping tents at TMMR's largest event to date.
With ZZ Top icon Billy F Gibbons, country star Lee Brice ("I Drive your Truck," "One of Them Girls"), Tim Montana, Ben and Noel Haggard and many more performing, the music was nonstop, as were the stunt shows, bike shows, motorcycle races, trail rides and Harley-Davidson® demo rides.
"It takes a lot of hard work all year long," said Tayla Lynn, granddaughter of Loretta Lynn and family ambassador for TMMR. "It's definitely an event for everyone who loves music and loves motorcycles —that's what my grandparents intended when they built this place."
The family is grateful to reopen the ranch to the public after nearly losing it last August to a devastating flood that resulted in 20 deaths, including that of the ranch foreman. "The water was above our heads in some areas," Tayla Lynn explains. "It was horrible, but eventually we set aside our grief to rebuild."
First-time attendee Josh Max, a native New Yorker who attended as a member of the media on behalf of Forbes, wrote that "part of the mellow but still-exciting atmosphere [has] to do with the fact that the event takes place at country legend Loretta Lynn's ranch. One feels a bit like you're at grandma's house, so you're not going to walk on her furniture with your motorcycle boots, nor cuss inordinately, nor do anything to annoy her so she doesn't invite you back next year." Read the full story 
HERE
.
As the largest "moto & music" event in the state of Tennessee, the four-day bash has come to be known as a two-wheeled playground for the motorcycle enthusiast as much as a music lover's dream with a nod to the extraordinary talent of Music City. "You may not know an artist or band's name ahead of time, but once you hear them, they become your new favorite," shares event co-producer, Carrie Repp, president R&R Promotions. On top of that, merchants offered everything from apparel and motorcycle gear to art, while food trucks offered a plethora of dining options and sweet treats.
Billy F Gibbons
PHOTO CREDIT: Bryan Helm
PHOTO CREDIT:  Bryan Helm
Sponsored by Appleton Harley-Davidson, Lucas Oil, Law Tigers, Jack Daniels, Blings Cycles, Budweiser, Country Rebel, Traeger Grill, Ironhorse Motorcycle Lodge, Leatherwood Distillery, R&R Promotions, Bumpus Family of Harley-Davidson dealerships, White Lightning Harley-Davidson, Black Diamond Harley-Davidson, Led Sled Customs ChopCult, Cycle Source, and V-Twin Visionary
About TMMR:
The Tennessee Motorcycles and Music Revival is a unique, four-day event held in central Tennessee that's all about motorcycles, music, camaraderie and the outdoors. It is held at the majestic 3,500 acre Loretta Lynn's Ranch & Campground just an hour west of Nashville. TMMR is presented by Harley-Davidson® and produced in partnership with Buck & Tonya Shaw, the Lynn Family and Carrie Repp of R&R Promotions, a specialty agency with decades of motorcycle event promotions and deep ties in the national motorcycle family.