Contact: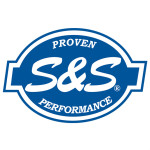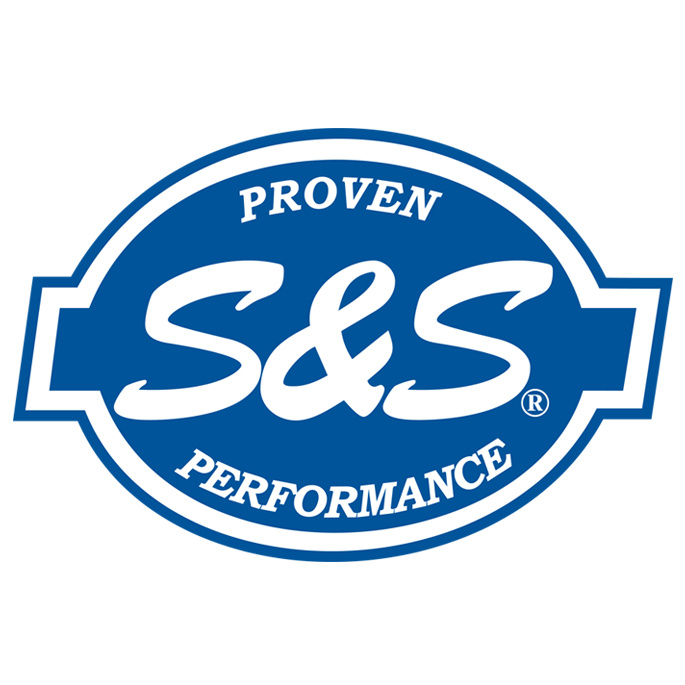 Grant Hillegass
S&S® Cycle, Inc.
(608) 627-0423
ghillegass@sscycle.com
For Immediate Release
S&S® Cycle's Free Exhaust System Installs Drawing Crowds at Daytona Bike Week
Rally GoersThrilled With S&S Power Tune™ Performance Exhaust
Viola, WI, and Daytona Beach, FL–(March 11, 2015) The S&S® Cycle display is buzzing with activity as Daytona Bike Week rally goers take advantage of free installation for any S&S Power Tune™ Performance Exhaust.
"The response has been overwhelming," said VP of sales Paul Devine. "People are really fired up about getting the best American-made performance exhaust system for their Harley-Davidsons®, and having it installed for free is icing on the cake."
The S&S® Cycle semi truck is set up at Bruce Rossmeyer's Destination Daytona (1637 N. U.S. Hwy 1, Ormond Beach, FL), and the site is a flurry of activity.
One S&S customer, Matt from Massachusetts, had this to say about buying the new Power Tune Performance Exhaust for his Softail®, "I got educated by the staff at S&S on how to get the most out of my engine. Buying this S&S Power Tune Performance Exhaust is the beginning of me going through the S&S 4 step process to get the most out of my bike."
Riders are responding en masse to the free installs, free lanyards, free bandanas and their first opportunity to view the entire line of S&S Power Tune Performance Exhaust and accessories, including:
4 brand-new billet CNC-machined tip designs for the 4" Race/Tour muffler—Power Vector, Power Band, Power Thruster, and Power Burn—in addition to the Classic and Sculpted versions,all available in chrome or high temperature black Xylan™ finish.
New header systems for Harley-Davidson Dyna® and Softail® models, available both in chrome and black ceramic finishes.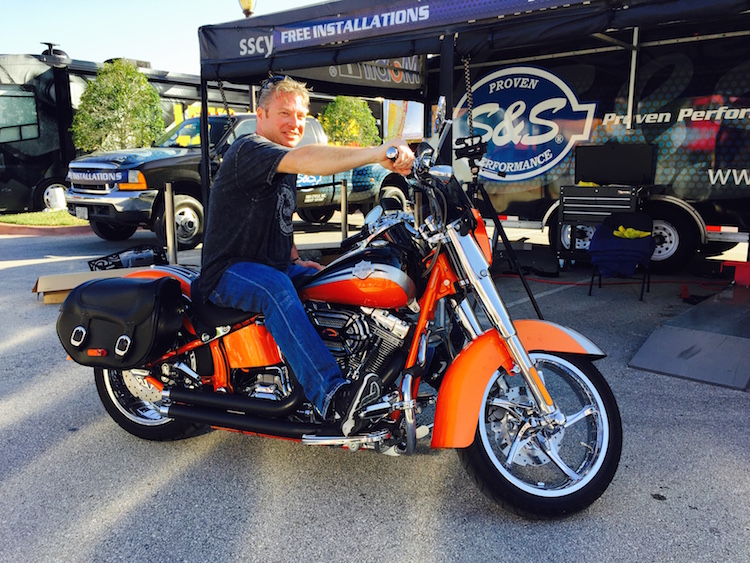 "Rally goers have really responded to our giveaways, and, of course, the free Power Tune Performance Exhaust installs," said Dean Young, S&S Events Coordinator "They really like seeing all the products in person and they love getting a picture taken in front of our 10 foot tall T143."
The S&S® Cycle semi truck will be set up through the end of Daytona Bike Week, so swing by, enjoy the product giveaways and great deals, say hello and talk shop with S&S techs, and bikers receiving free installs still have a chance to be featured in an S&S® Internet video. Look for more updates detailing S&S Cycle's free installs for the new Power Tune Performance Exhaust through the end of Daytona Bike Week. Watch for new and exclusive posts, images, and videos shared on these channels:
Facebook: https://www.facebook.com/SScycle
Twitter: https://twitter.com/sscycle
Youtube: https://www.youtube.com/user/sscycle2
Instagram: http://instagram.com/sscycle
LinkedIn: https://www.linkedin.com/company/129113?trk=tyah&trkInfo=idx%3A2-1-4%2CtarId%3A1426079087171%2Ctas%3AS%26S+Cycle
Google +: https://plus.google.com/u/0/+ssmotors/posts
Pinterest: http://www.pinterest.com/sscycle/