Suffragettes Centennial Motorcycle Ride Announces Ten Starting Locations for 2020 Ride 
Three West Coast cities and seven other starting locations highlight the ride into Washington D.C.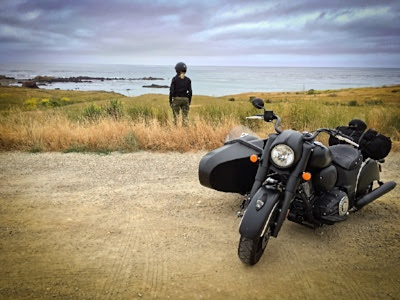 Nov 30, 2017 Los Angeles, CA: The Suffragettes Centennial Motorcycle Ride (SCMR2020) is announcing the ten cities that will be the starting points for the ride into Washington, D.C. honoring the 100-year anniversary of the 19th Constitutional Amendment. The female and couple-centric ride will start open registrations in 2018 for ten different routes that will all converge into Washington, D.C. in August of 2020 to celebrate American women's right to vote in elections and honor the Suffragette movement that led the charge.
The primary route will start in San Francisco CA, with Los Angeles CA and Portland OR being the other full cross-country routes that will each take approximately three weeks. Other cities that will be starting points for shorter routes include Denver CO, Milwaukee WI, Dallas TX, Atlanta GA, New York NY, and Orlando FL. The New York and Orlando routes will curve west before merging into the primary east-bound trunk into D.C.
Several of the self-guided tours will incorporate adventure bike appropriate sections as well. "My passion for the past decade has been adventure riding," says Alisa Clickenger, SCMR2020 co-producer. "Given the stunning beauty and remote areas of the country, and the many new full-size and exciting 'light ADV' models being introduced to the market, we know that there will be an interest in these beautiful touring opportunities with newfound sisters."
SCMR2020 is also excited to announce our first support sponsors in Butler Maps and the Rever mobile application. Both will collaborate on creating the ten routes into Washington D.C. Their extensive experience with tens of thousands of miles scouted and amazing portable navigation and rider community technology will be an important element as we formulate routes to be as entertaining and dynamic as possible. The combination of SCMR2020, Butler Maps and the Rever app will deliver an exceptional tour for self-guided as well as fully guided riders on the tour.
Each route will all have unique stops and historical features relating to the Suffrage Movement, historical women in motorcycling, and of course the 19th US Constitutional Amendment. The epic beauty of the country will reveal itself as each individual tour group merges with others as they head East, with entertaining secondary meet-ups in cities such as Sturgis SD, St. Louis MO, Raleigh SC and Columbus OH. Final routes and timings will be confirmed in 2018 following extensive scouting by the SCMR2020 team.
SCMR2020 is working with ride route management, media teams, OEM's interest in route hosting, and unique staffing needs for each route's kick-off event and of course the final reception in Washington, D.C. Several partner organizations and female riding groups have connected with the team to participate in the ride. With 2.5 years to fine-tune the event, SCMR2020 is destined to become the most influential motorcycle ride in 2020.
SCMR2020 was envisioned to inspire women to choose to ride in an epic journey alongside other women and couples who aspire to challenge themselves as well as to respect and honor history. Riders and future riders can sign up for an email list at www.centennialride.com (please enable pop-up windows). Interested organizations, potential sponsors and media can connect via info@centennialride.com.
Ongoing news, rider training links, route maps, stories and features about inspiring female riders will be added to the website in the coming months.