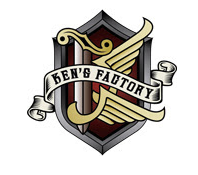 Signal Hill, CA Nov 18, 2022
Ken's Factory
is known for its design approach that responsibly applies great detail and intricacy to elegant motorcycle components resulting in next-level style for the American motorcycle. The release of the Milwaukee-Eight "Vanquish" Rocker Covers holds true to this as a higher-selling SKU coming from global customers.
This 6061-billet aluminum rocker cover kit fits 2017-up Milwaukee-Eight applications. Available in polished aluminum or their "Black Machine" black anodized treatment with the raw aluminum machined to be exposed, they are designed to use the OEM gasket and easily replace the stock rockers.
Ken's Factory gets great reviews, pays much attention to consistently quick shipping which is free for orders over $300, and they stand behind its product with a full warranty. The company's "specialty shop" approach to production yields shorter, higher-quality, artisan batches so inventory is limited between runs.
Links to the rocker covers on the NEW Nov 2022 Ken's Factory website:
Contact:
For more information, please contact
1881 Obispo Ave
Signal Hill, CA 90755