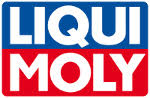 If oil for you bike is something you take seriously, you might also take notice of this: German producer Liqui Moly has just released a new online presence, specific to U.S. markets: 
liqui-moly.us. "It not only looks more attractive, it also offers improved functions," says Peter Baumann, LIQUI MOLY Marketing Director.
There's an oil guide that 
tells users which is the right oil for a particular vehicle – and it's now been expanded. And it's easier to use the supply search function listing retailers and garages that sell LIQUI MOLY. The product database has been revised, too, to provide product details quickly and in a clearly structured format. Have questions? The website now offers numerous application tips ("Is it OK to mix motor oils?") and also background knowledge ("What is motor oil actually made of?").
"liqui-moly.us is our digital showcase," says Peter Baumann. "It's our communication hub." The new website is entirely responsive and allows unlimited use on smartphones and tablets.
About LIQUI MOLY
With around 4,000 items, LIQUI MOLY offers a global, uniquely broad range of automotive chemicals: Motor oils and additives, greases and pastes, sprays and car care, glues and sealants. Founded in 1957, LIQUI MOLY develops and produces exclusively in Germany. There it is the undisputed market leader for additives and is repeatedly voted the best oil brand.