When I first donned Nelson-Rigg's top-of-the-line Aston Rainsuit, I felt bulletproof. Why? Well, Aston reminds me of Aston Martin. And that reminds me of James Bond. And 007 was bulletproof, right?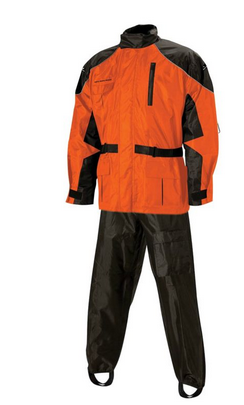 And isn't that how you want to feel when you're riding in bad weather? When riding conditions deteriorate you need solid confidence that you're starkly visible – and you can't be distracted by water dripping down the back of your neck or moisture wicking up your shirt sleeves.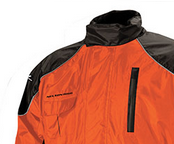 The Aston 2-piece rainsuit delivered on confidence.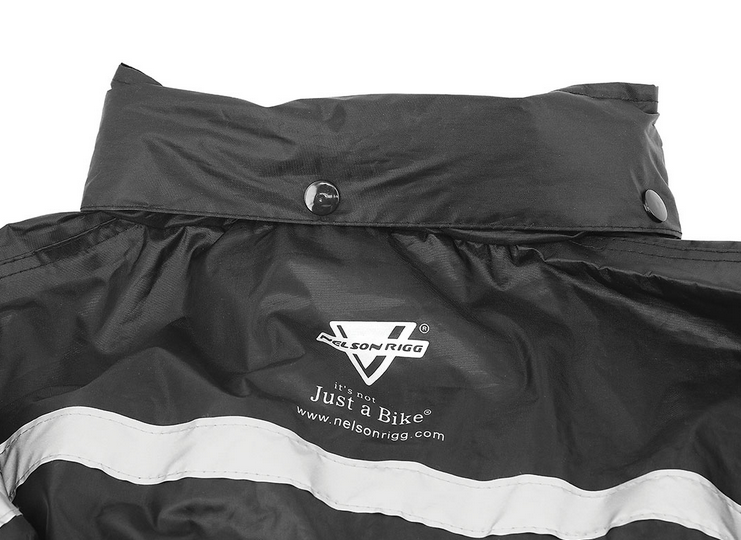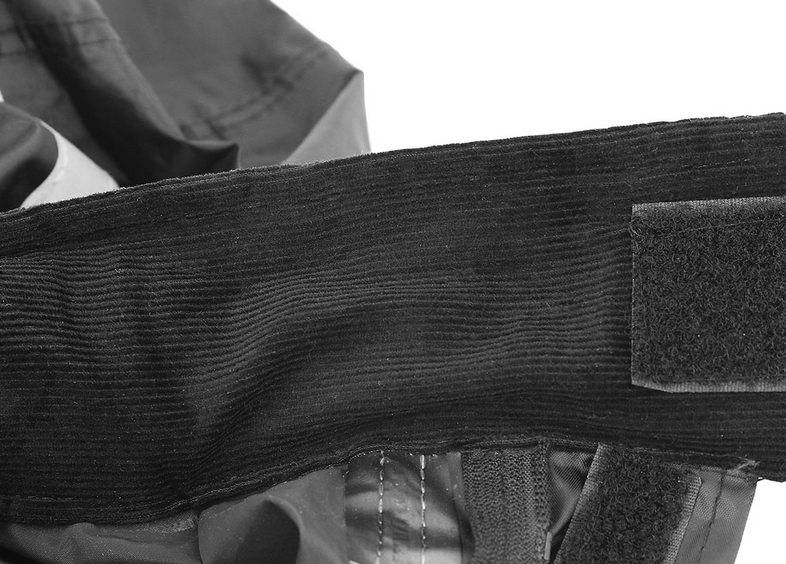 The two pieces consist of jacket and pants, of course, both made with a soft polyester outer shells backed by PVC for gear that's 100% waterproof – guaranteed! It says so right on the label.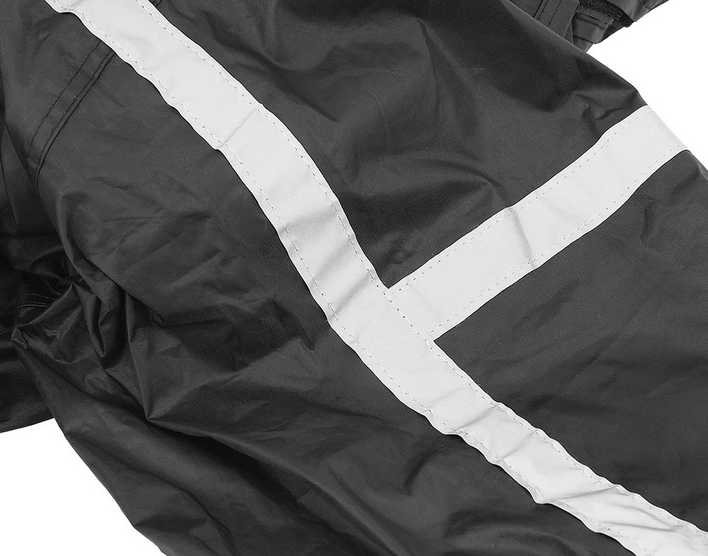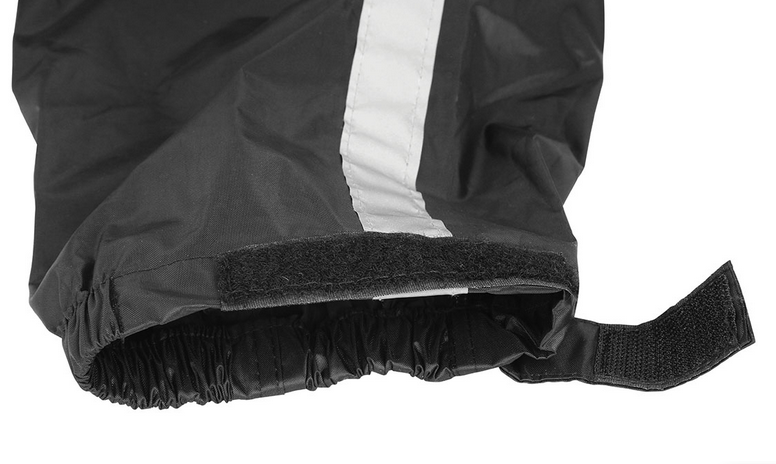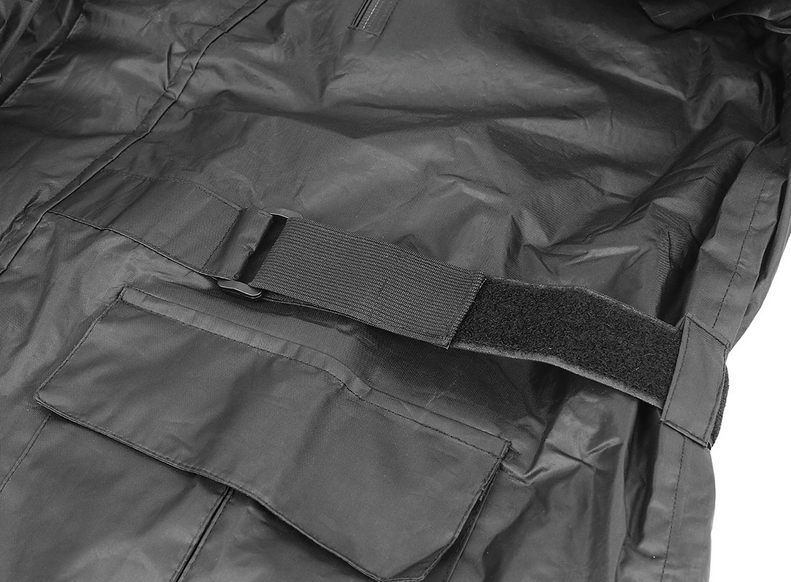 The jacket is generously sized, even for the size Small that I tested, but that means it'll easily pull on over a heavy jacked when needed. And thanks to the Shape & Fit design it's super adjustable using the comfort stretch elasticized belt and conformable cuffs. There's a pull cord at the hem, too. A wide, self-flattening Velcro storm flap covers a full-length heavy-duty zipper with a pull that's big enough to grasp with a gloved hand. It really is the little things…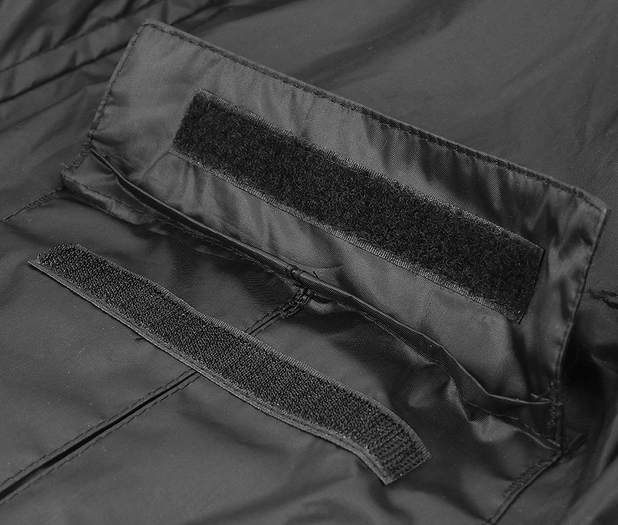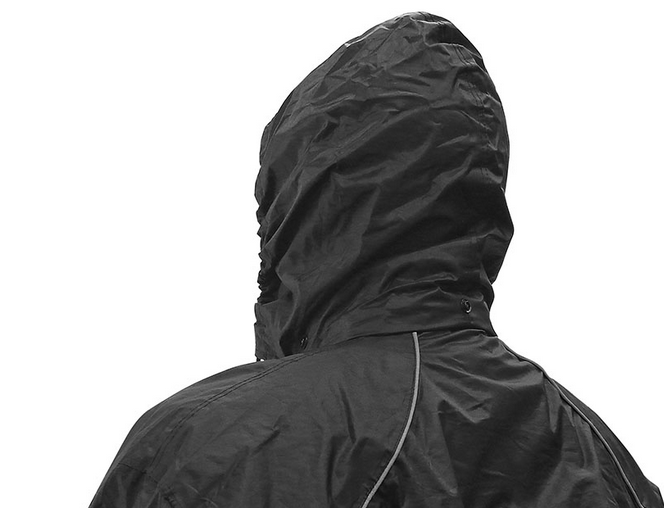 The soft corduroy collar cushions against neck scratching and contains a hood; when it's tucked under your helmet you'll dare raindrops to find an opening. Nylon lined sleeves and four large pockets – one with a mesh lining that doubles as a vent – round out the details.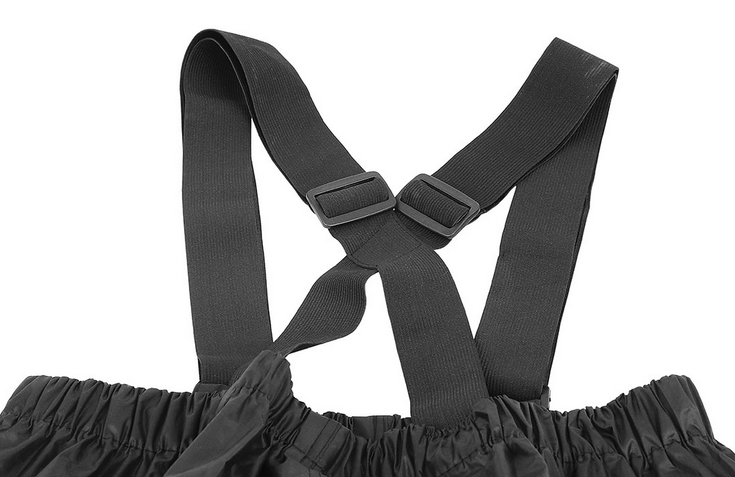 That said, I don't feel trapped in a sauna when I'm wearing the Aston. That's because the jacket features breathable mesh lining and a full-length, adjustable, zippered back ventilation system.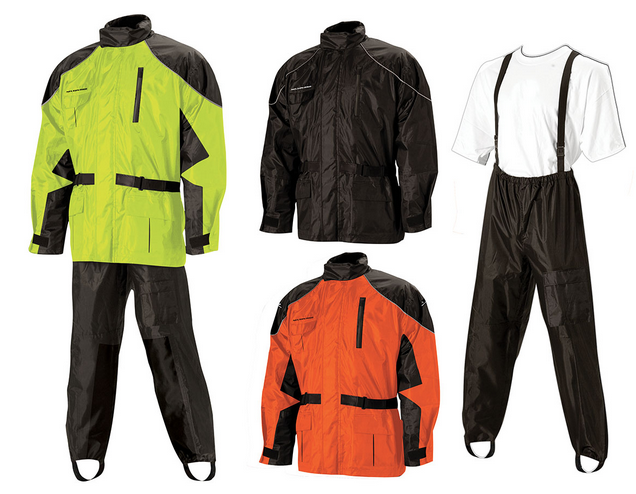 The matching pants are packed with function, too, such as oversized zipper gussets and elasticized ankle cuffs with boot stirrups. A heat-resistant material protects legs from hot pipes and an integrated seat panel keeps a rider from slipping around in the saddle. Stretchy, adjustable suspenders allow for a custom fit and there's an easy to reach waterproof thigh pocket.
I chose the orange color combo because it's bright. Bad weather riding is not the time to be fashion conscious, it's the time to be seen! That said, all color versions feature reflective piping on both jacket and pants for increased low-light visibility.
All this capability doesn't occupy a tiny footprint in your luggage, it's true. But you won't regret spending that space when necessity calls.
The best rainsuit is one you never use – because you never need to. But when you do need one, confident coverage is vital. By my estimation, that's Nelson Rigg's Aston.
RESOURCE:
Nelson-Rigg
www.nelsonrigg.com
AS-3000 Aston 2-piece Rainsuit
Sizes S to 4XL
Colors: Black/Black, Black/Hi-Vis Yellow, Black/Hi-Vis Orange
Exclusive 2-year Warranty
$99.95