If you follow our ITN Project Motorcycles, you have definitely noticed that Klock Werks is an important partner in our projects. They have provided their front and rear fenders in several projects,

including other items such as their windshield on our Bagger project. Focusing on our 1978 FLH, Klock Werks a front Benchmark fender and a rear Builders series fender. The purpose behind the ITN Project motorcycles is to show how anyone can use these products to update or improve their own motorcycles. In this case, our shop loves using Klock Werks fenders because they are extremely well made out of high quality heavy gauge steel, and they fit like a glove. There are also options for for each regarding size and more including rear fenders with a license plate inlay with fitting license plates.
Please follow our project motorcycles for more DIY ideas. https://irontradernews.com/itn-project-motorcycles/  All projects are built at Johnny Mac's Chopper House in Philadelphia.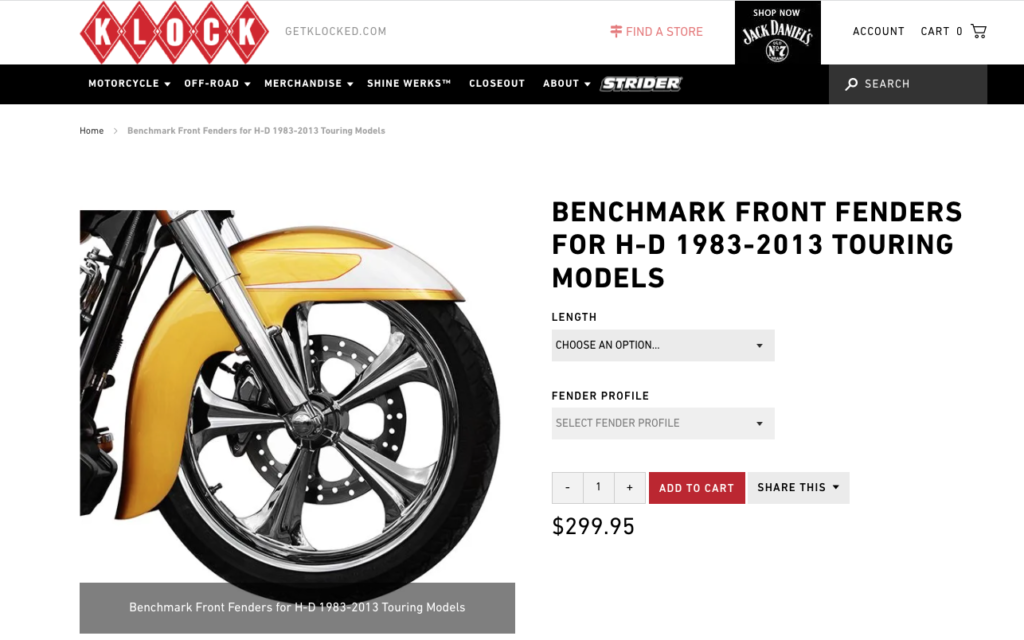 Klock Werks Front Fenders are stamped from 14 gauge steel using precision, deep-draw stamping technology that ensures a consistently smooth and flawless finish, minimizing bodywork. 5-axis laser cutting technology ensures accurate fitment for direct bolt-on installation. Klock Werks then goes the extra mile to add e-coat (electro-static coating), a process to prevent rust and corrosion. Painters love Klock Werks Fenders and you will too! The Benchmark Style offers rivet-less smooth sides, an extended (1-1/2") rear tail, and a lower profile than your stock fender. The 14 gauge stamped steel is rigid enough to act as a fork brace. Benchmark fenders are 6-1/2" wide. Fitments available for 16″, 17", 18", 19" (fits up to 140 series tire) or 21" wheels (fits up to 130 series tire). Klock Werks FRONT FENDER MOUNTING BLOCKS are designed to provide perfect spacing for easy installation of your Klock Werks Front Fender. Machined from billet aluminum, available in chrome or raw finish, and are sold in pairs.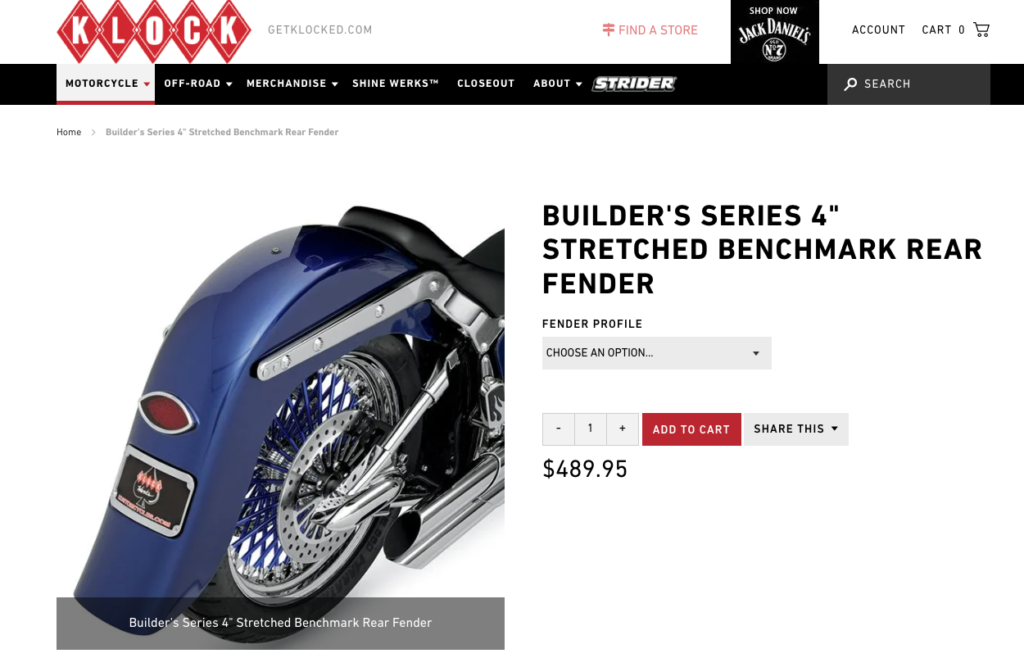 These fenders are the exact same quality and dimensions as Klock Werks 14GA Stamped Steel Benchmark rear fenders, but they are not E-coated and come without the mounting holes. Builders Series Fenders are designed for your Shovelhead, Panhead, Rigid or other Kustom creations. 7.125 " wide