Signal Hill, CA April 3, 2018 – Hottest Bagger Bolt-on's coming from Ken's Factory: Master Cylinder, Ignition Switch, Gas Cap Covers…and Saddlebag Latches
At Ken's Factory, each part is designed with the mantra "Details Create Style." More and more touring model riders are putting attention to the details as Ken's Factory is reporting top designs from the company's roster:
Talk to your Drag Specialties rep about the detail work found in the Vanquish rocker box and other products from Ken's Factory. You can learn more online at: https://kensfactoryusa.com.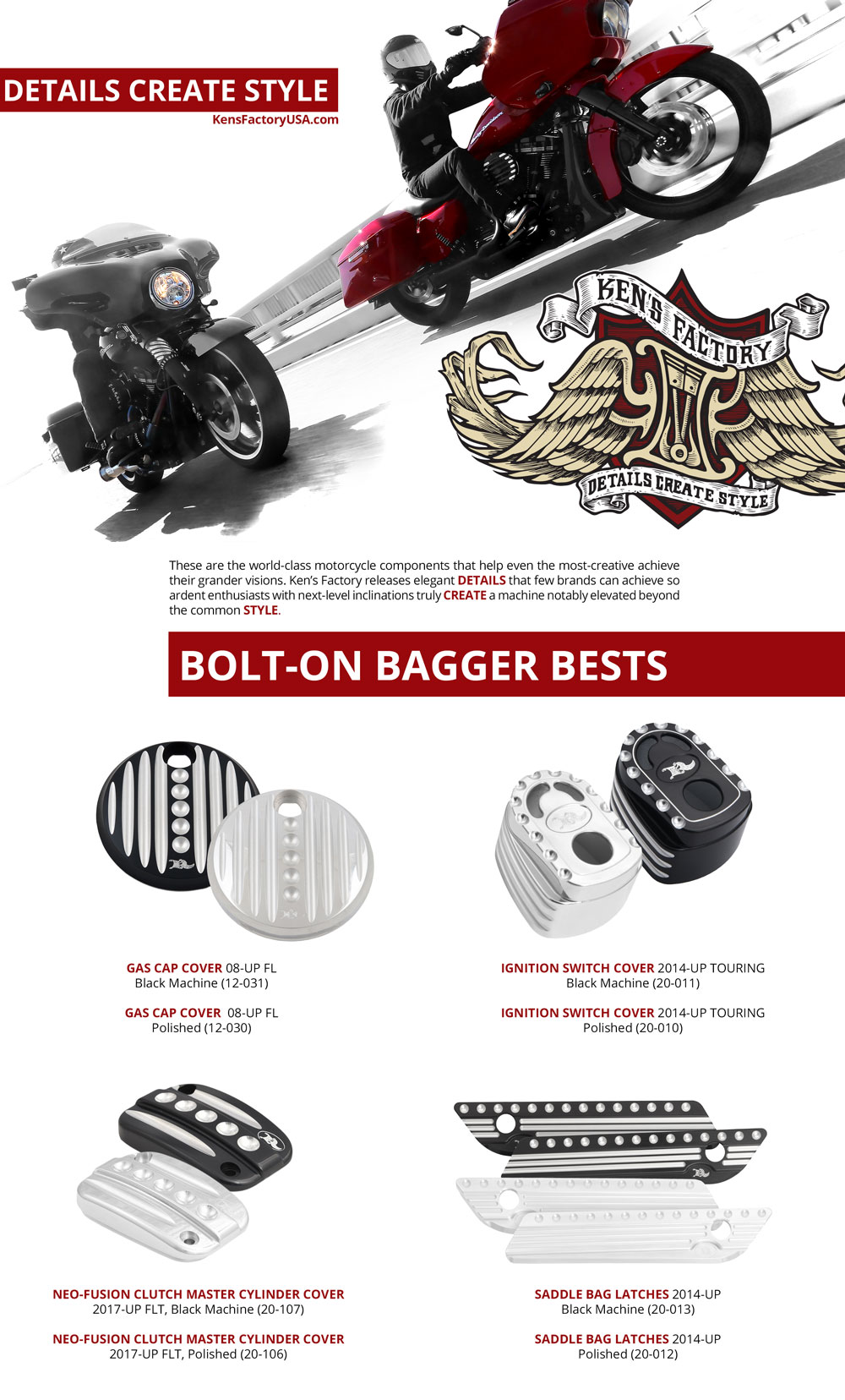 If there are any questions or concerns, please feel free to contact Ken's Factory.
Check out the images in this gallery of the products above.