Images & Post by Caitlin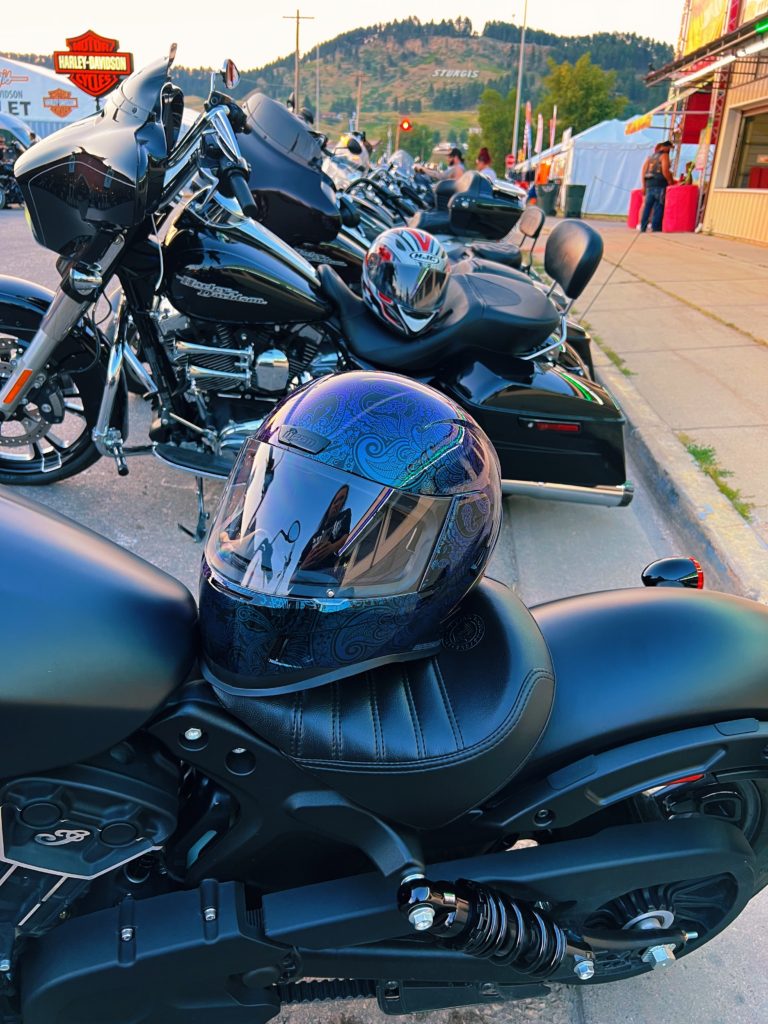 Picture this. It's 102 degrees in the Black Hills of South Dakota and the weekend Sturgis motorcycle rally starts. You meet up with your riding buddies and head out for some wind therapy before grabbing a burger at The Loud American. Your group decides to take the scenic route, through Spearfish Canyon, into Lead, through downtown Deadwood, where the rally is already alive and well. And then on, into the heart of it all, for a drive down Main St in Sturgis. What better way to kick off the rally, right?
This was my first ride with my Icon Airform helmet. I have to say, I was very happy about the retractable lenses throughout the ride. I was able to easily go between shades to the clear lens with a toggle on the side of the helmet. This was extremely helpful going through the canyon, in areas of shade and the open road. And then again during the "golden hour" depending if I was riding into the sun or not.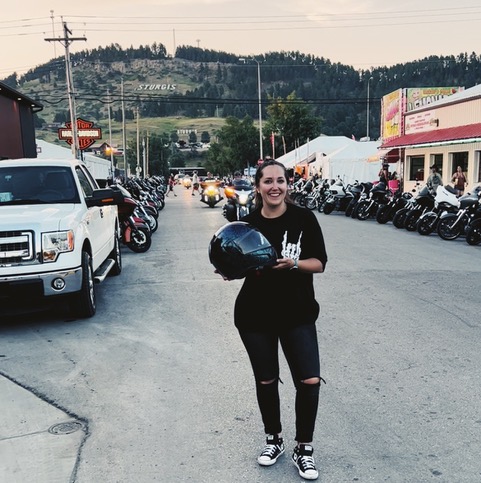 I found that the helmet was snug fitting, but not too tight. With it being so hot, I was concerned about venting and air flow. Luckily, I never felt overly warm while riding, or like I was needing more air flow at any time. Another plus was the shape, my previous helmet always felt like wind was smacking me straight on, causing me to have tuck my chin and try and fight to keep my head where I wanted it. I didn't notice that once with the Airform, and my chiropractor has one less visit because of it. I never realized how much that had affected me in the past until I didn't have to fight it.
Overall, I'm very happy with the performance of the Icon Airform helmet. And a major plus, the aesthetics are slick! It is definitely eye catching with the chameleon skin and the colors really pop. The pattern is an intricate lace detail with paisley and a skull woven in. I received multiple compliments at our stops. I think if you are searching for a helmet that feels good, looks awesome, and rides well, the Icon Airform is a solid contender!