The new program enables all motorcycle riders and moto-culture fans to connect, engage and ride with one another, while enjoying personalized benefits, rewards and experiences.
MILWAUKEE 
(June 20, 2023) – Building on the 40-year history and success of its Harley Owners Group, the largest factory-sponsored motorcycle club in the world with over
500,000 members, Harley-Davidson (NYSE:HOG) today launched its new H-D™ Membership program. H-D Membership is an industry-leading community platform and membership program that will bring together riders and moto-culture fans under the 
United We Ride 
banner
to connect, engage and ride with one another.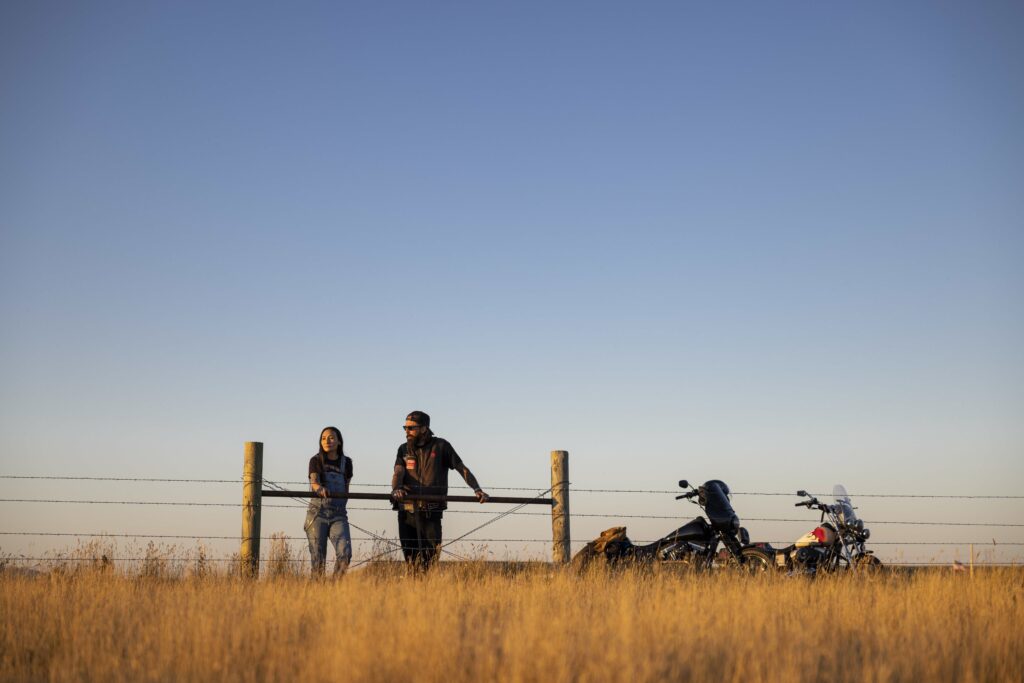 H-D Membership will allow riders and fans to enjoy a personalized experience of in-app social features, riding benefits and access to the Harley-Davidson brand like never before. H-D Membership is a new and positive hub for moto-culture – serving as inspiration to riders and non-riders alike. 
"Our community is at the heart of everything we do – building on the success of the Harley Owners Group, H-D Membership will enhance the way in which we engage with our members, leveraging modern tools to connect riders, deliver new benefits and create new experiences," said Jochen Zeitz, Chairman, President and CEO, Harley-Davidson. "We're excited about giving our community of riders and non-riders a new way to connect on and off the road, while ensuring we deliver unique and tailored content to really make their experience with the brand as personalized as possible."
H-D Membership will offer riders and non-riders new benefits to further unlock the benefits of the unique moto-culture community:  
New app experience – The revamped H-D® app, now exclusive for members, has been designed to connect and engage with the wider community. Members can now explore new digital and social tools that enable sharing of experiences, and for members to learn and be inspired by each other. With the help of member profiles, member groups, ride planning and sharing and numerous other tools, members can engage both on and off the road, making these new offerings exciting additions to maximize the H-D experience.
Unique and personalized content – H-D Membership creates special access to the H-D brand. Tailored to a member's individual lifestyle and riding interests, members will have access to information on new products, special membership events, curated H-D content (e.g., educational riding, moto-culture inspiring, H-D community), and much more.
Expanded benefits – H-D Membership provides high-value benefits both on and off the bike such as roadside assistance, motorcycle service, unique member products and more. Additionally, members gain access to exclusive benefits and special offers through collaborations with Hilton®, SiriusXM, AT&T, EagleRider Rentals, the Fuel Rewards® program at Shell and Tentrr (two-wheel friendly camping).
Introduction of loyalty rewards – With the new H-D Membership program, members will earn points for purchases of H-D® products at participating Harley-Davidson® dealerships and online at H-D.com. Members will also earn rewards for engaging with the community by sharing great content, riding together, attending events and completing challenges. Members who also hold the Harley-Davidson® Visa® card can earn even more points and enjoy extra redemption options and benefits.
H-D™ Membership is free for all participants, offering multiple ways for members to tailor their experiences, engage with the H-D community and earn rewards. Members who look to further enhance their H-D experience and benefit package may elect to add the Access Pass, for riders and non-riders, with exclusive access to key brand events and content as well as benefits such as enhanced rewards and partner benefits. Another option is the Rider Pass which includes tools, content, and benefits such as roadside assistance, motorcycle service benefits and partner benefits to enhance the riding experience. Members who ride a Harley-Davidson® motorcycle may also elect to joinHarley Owners Group, with an enhanced riding benefits package, including extended roadside assistance, inspection benefits and special H-D rewards for engagement.
H-D Membership seeks to engage the broader riding community and H-D brand fans, extending support to members who are new to the sport and further promoting an inclusive, positive moto-culture community. On or off the bike, H-D Membership connects, empowers and rewards our community, enhancing the H-D experience. Members can download the H-D app to stay up to date on special events, including the Harley-Davidson® Homecoming
TM
 Festival, July 13 – 16, 2023 (
h-d.com/homecoming
). 
H-D is launching its new Membership program first in the United States and will continue the roll out across its regions.
About Harley-Davidson, Inc.
Harley-Davidson, Inc. is the parent company of Harley-Davidson Motor Company and Harley-Davidson Financial Services. Our vision: Building our legend and leading our industry through innovation, evolution and emotion. Our mission: More than building machines, we stand for the timeless pursuit of adventure. Freedom for the soul. Our ambition is to maintain our place as the most desirable motorcycle brand in the world. Since 1903, Harley-Davidson has defined motorcycle culture by delivering a motorcycle lifestyle with distinctive and customizable motorcycles, experiences, motorcycle accessories, riding gear and apparel. Harley-Davidson Financial Services provides financing, insurance and other programs to help get riders on the road. Harley-Davidson also has a controlling interest in Livewire, the first publicly traded all-electric motorcycle company in the United States. LiveWire is the future in the making for the pursuit of urban adventure and beyond. Drawing on its DNA as an agile disruptor from the lineage of Harley-Davidson and capitalizing on a decade of learnings in the EV sector, LiveWire's ambition is to be the most desirable electric motorcycle brand in the world. Learn more at harley-davidson.com and livewire.com.
)