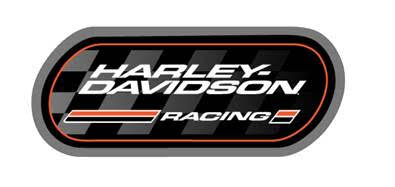 Krawiec Defeats Hines in All-Harley Final Round
GAINESVILLE, Florida (March 19, 2017) – The Harley-Davidson® Screamin' Eagle®/Vance & Hines drag racing team dominated the opening round of the 2017 Pro Stock Motorcycle series at the Amalie Motor Oil NHRA Gatornationals. Screamin' Eagle teammates Ed Krawiec and Andrew Hines tore through the field in Sunday eliminations to meet in an all-Harley final. Krawiec defeated Hines to take the win and the first points lead of the season.
"This weekend put the real potential of these Harley-Davidson drag bikes on display," said Krawiec, who has now won five times at the Gatornationals, a record for Pro Stock Motorcycle competitors. "We have found a real sweet spot in the tune-up."
The Harley-Davidson® Screamin' Eagle®/Vance & Hines bikes were quick off the truck at Gainesville, with Krawiec pacing the field in Friday qualifying before being bumped to the number two position on Saturday, with a best elapsed time (ET) of 6.791 seconds. In the third round of qualifying on Saturday Krawiec also tied the national class Top Speed record as his Harley-Davidson drag bike put down a blistering pass at 199.88 mph. Hines qualified fourth with a 6.793-second run.
The crowd for Sunday eliminations included a number of Harley-Davidson fans hosted by Gainesville H-D in the first Ride to the Races program of the season. Krawiec and Hines each scored three wins in elimination rounds to advance to the final. The Harley-Davidson® Screamin' Eagle®/Vance & Hines team worked all day to adjust chassis set-up to accommodate strong winds blowing across the track. Krawiec improved his ET performance in each round and in the final posted the quickest Pro Stock Motorcycle run of the weekend at 6.763 seconds/199.76 mph to defeat Hines (6.802/197.10).
"The run in the final was my straightest pass down the track all day, which is why it was also the quickest," said Krawiec. "We made a change to the chassis that helped me counter the cross-wind."
Hines credits performance gains gleaned from off-season dyno work and track testing last week for the strong performance of the Harley-Davidson® Screamin' Eagle®/Vance & Hines bikes at Gainesville.
"Our goal is always an all-Harley final," said Hines. "Then we can't lose. This weekend validated the theory we developed for finding more Harley-Davidson power in our off-season engine program. It was very satisfying to see our hard work pan out on the track this weekend."
Krawiec, a three-time Pro Stock Motorcycle world champion, has 37 final-round wins in his career. The Gainesville final was the 45th time Hines and Krawiec have met in an all-Harley elimination round, with Krawiec now holding a 26-to-19 edge over his teammate, including an 11-to-8 head-to-head record in final-round matches.
After one of 16 Pro Stock Motorcycle events on the 2017 NHRA Mello Yello Drag Racing Series, Krawiec leads the class with 120 points. Hines is second with 97 points.
The Harley-Davidson® Screamin' Eagle®/Vance & Hines Pro Stock Motorcycle drag racing team will be back in action April 28-30 at the NHRA Four-Wide Nationals at zMAX Dragway in Concord, North Carolina.
About Harley-Davidson Motor Company
Since 1903, Harley-Davidson Motor Company has fulfilled dreams of personal freedom with cruiser, touring and custom motorcycles, riding experiences and events, and a complete line of Harley-Davidson motorcycle parts, accessories, general merchandise, riding gear and apparel. For more information, visit www.h-d.com.