A combination of the original Corbin Gambler and our unique Smuggler storage system!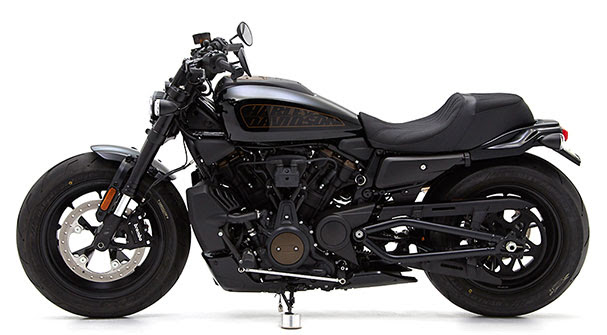 Gambler Smuggler offers a clean look with precision fit to the Sportster's chassis. Under the passenger seat you'll find a 1.4 liter storage tray for securing your small essential items like wallet, sunglasses or even summer gloves. On top, a wide, ergonomically sculpted rider platform that provides excellent comfort with four inches of vertical back support.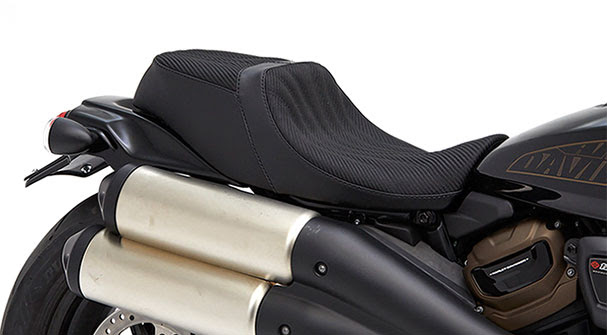 Corbins's Gambler provides excellent rider comfort up front with the added benefit of lower back support provided by the passenger area. Nose of the seat is sculpted to give good ground reach and fits perfect to the tank. Passenger seating is neutralized to curb sliding and offers good weight distribution. Remember, you will need to add passenger footpegs to your bike as well.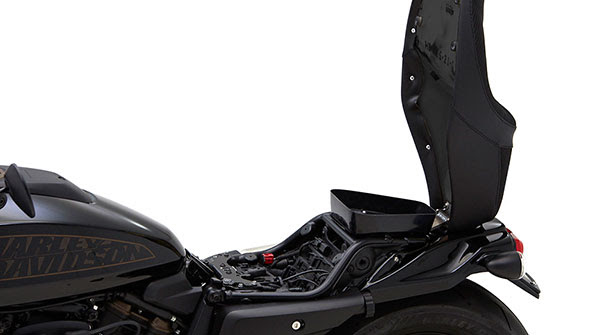 Gambler mounts directly to the HD chassis in place of the plastic tail pieces. This allowed us to create a seating position nearly 1.5 inches lower than the stock unit which gives the rider a much more integrated feeling with the bike. Saddle shaping keeps the radical streetfighter visuals of the Sportster S.
Gambler saddle installs by removing the stock tail components and mounting our provided hinge and storage tray. Once installed, the Gambler Smuggler works with the OEM key lock.
AVAILABLE NOW!
CORBIN LEADING THE WAY
Proudly manufactured in the U.S.A
Corbin Saddles
One of the soundest investments in the motorcycle industry