A state-of-the-art American manufacturer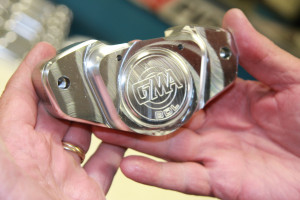 There's a quiet confidence about BDL's president, Steve Yetzke. Maybe that's because he trusts that the products BDL manufactures at their new facility in Anaheim, California, are solid and reliable. From raw materials coming in to final packaged belt drives, brake components and clutches going out, BDL manages everything about the manufacturing process for uninterrupted quality control and predictable results.
The company had previously operated from three different buildings and the recent consolidation opened the door to a more efficient operation. "We had the opportunity to lay out the new space for the best work flow and better control," Steve said. "It's helpful when you have everything under one roof."
The "everything" Steve refers to includes not only more than 50 CNC mills and lathes, but also gear cutting, rubber molding and every other process to go from product design to product out the door. "Few companies do their own CNC milling, CNC turning (lathes) broaching, polishing, and also have their own aluminum foundry like we do," said Steve. Add late-technology CAD design capabilities, rapid prototyping, 3-D printing and a rigorous testing lab and it's apparent that such containment of the entire manufacturing process makes a difference in the company's ability to produce superior product at affordable prices.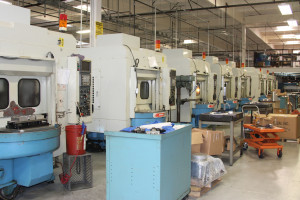 If you're thinking that this sort of business doesn't sprout overnight, you're right. Steve's father bought a screw machine company called Pacific Broach in 1966. (Broch, by the way, describes a machining process and also the serrated tool used in that process.) Steve's been around machine shops since he was a kid and learned his craft on the job, working at the family business through his high school years. "We made the drives on Vance and Hines's high speed bikes, did all of Mickey Thompson's stuff, and built parts for AJ Foyt in the '70s and '80s," he said.
In the early 1980s Steve bought out a vendor who operated a metal lathe company. "I worked all day for my dad then worked all night for myself," he said. After his father retired in the mid-'80s Pacific Broach expanded to various endeavors such as making automobile throttle bodies and cutting belt drives for equipment in other industries. R&D for H-D-style motorcycle belt drives started in 1990 and the first units were sold in 1993. 
"I thought about several possible names for the motorcycle side of the business, like Evolution Belt Drives and All American Belt Drives, until I settled on BDL, Belt Drives Limited," said Steve. But if you look at the product line today, it's not limited at all.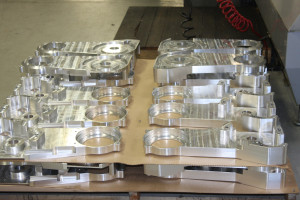 More recently, BDL bought Jamar, a line of performance and racing components for off road vehicles. Product development for Jamar has helped improve the other products, as well. "The R&D we do in one place helps improve the other lines," Steve said.
BDL bought out GMA in 20XX and they have since improved the design of GMA's basic clear anodized units with a variety of new styles and finishes—ball milled, black smooth, chromed, and new designs on the 4-piston caliper, to name a few. As Steve explained, "The GMA line fit into BDL's business because BDL was already making forward controls and hand controls. Now all of the motorcycle braking applications are under the GMA line."
BDL is constantly developing new components, such as their new Bagger Drive in chrome black and polished. And why not? They certainly have the capability. Best of all: We're all made in America here," said Steve.
Resource
Belt Drives Ltd.
Anaheim, CA
714-693-1313
www.beltdrives.com
BDL does not sell direct. See your local shop or dealer.