Canyon Dual Sport Saddle
2021 Yamaha Ténéré 700
Canyon Dual Sport saddle is designed specifically to provide long range comfort for your Tenere 7. We also offer a Bench style saddle that provides more freedom of movement for riders that lean towards off-road riding.
We offer several backrest models to suit your taste visually and the degree of support desired. For the best combination of looks and support, we used the #BR model Ovalbac backrest shown. This backrest provides a generous, contact patch for excellent support. Angle adjustment is simple and can be performed without removing the saddle or backrest from the bike.
Notice how close the Corbin saddle fits to the tank, tail section and sides… this kind of fit comes only from a Corbin saddle and our unique Fibertech basepan. Our rigid base material not only fits perfect to the bike, but provides a firm foundation to support the carefully designed foam shape. Corbin's ergonomic shaping creates a visually pleasing look on the motorcycle and adds to the custom appeal. We've made this seat design as low as possible without impacting ride comfort.
For an added luxurious touch, this saddle is available with the option of electric seat heaters. With the flip of a conveniently located switch built into the left side of the saddle, both the rider and passenger seating platforms will heat up and maintain temperature automatically. Simple to install with just a pigtail wiring to your bike's fusebox. All other components are built into the saddle and come preinstalled.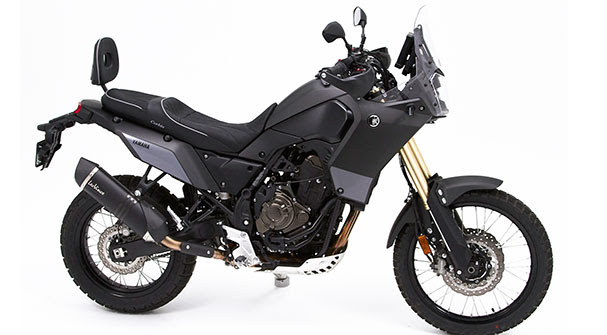 Dual Saddle for
2021-2022 Honda ADV150
Total comfort and support for Honda's Adventure scooter. The ADV150 takes scooters in a new direction and Corbin's dual saddle is designed to compliment the lines while improving rider comfort.
Ergonomically designed seating platforms fit the shape of your body for excellent weight distribution and support. Additionally we've neutralized the seating to help to curb the tendency to slide in the saddle, which will reduce fatigue.
Designed to set you at a comfortable reach to the bars with room to slide forward when desired. We also taper the nose of the seat in closer to allow good leg clearance at stop signs. This gives you the best of both worlds since you can slide back into the expanded bucket of the seat while cruising for maximum body support and riding range.
Corbin's dual saddle installs easily and latches with the OEM integrated key lock system. Latch hook comes preinstalled on the saddle while the front bolts directly to your stock hinge.
Proudly manufactured in the U.S.A