In advance of the Donnie Smith Show this year, I had the good fortune to speak with John Parham about his swap meet days and the origins of the DS show. See, the current Donnie Smith Show was originally a J&P Parts Extravaganza, started by Parham himself 30 years before!
Now, as we mourn the loss of our dear friend John, who passed away after a long battle with pulmonary fibrosis on April 20, we'll take the opportunity to reiterate his humble origins as one of us, someone who just liked motorcycles and figured out how to earn a living at it. – M. Stemp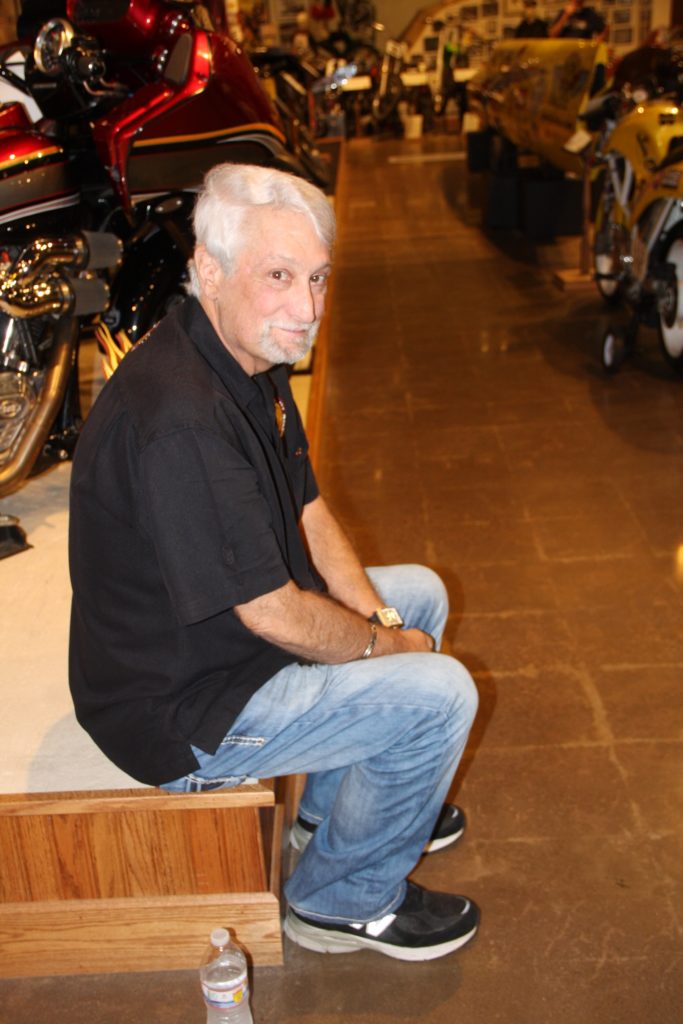 Nobody's been swap-meeting as long as John Parham. The founder of J&P Cycles and owner of the National Motorcycle Museum in Anamosa, Iowa, opened his motorcycle shop in the early 1970s and built his business on swap meets. "We were just a small town motorcycle shop, we had no money," he said. "So we started selling take-off parts at swap meets. It was the chopper heyday and nobody wanted stock parts. If only we'd known!"
Parham recalled the first swap meet he attended at a Des Moines drive-in theatre. "We made $300 and thought we were doing good!" he said. That led to another in Kansas City, then one at the armory in Minneapolis where, Parham remembers, there were motorcycle races, too. He generally sold off extra stock parts and bought used Panhead and Knuckle parts he needed at the shop. "Back then," he said, "the Shovelhead was the new model!"
After traveling to other towns for meets, John decided to have his own swap meet in 1978 near his home at the fairgrounds in Monticello, Iowa. It went so well that next time he added a bike show then he branched out, planning meets in Cedar Rapids, Davenport, Milwaukee, and eventually Chicago and Saint Paul. J&P Parts Extravaganzas, as he called them, became industry standards through the '80s and early '90s.
"The Saint Paul show was always one of the best," Parham said. "It still is. People hold back the good stuff for this show."
To prove the point, John Parham was manning his swap meet booth at 2016's Donnie Smith Show in the St. Paul RiverCentre, the very location where he'd started the event three decades before. He was back to his roots and clearly enjoying every bit of it.