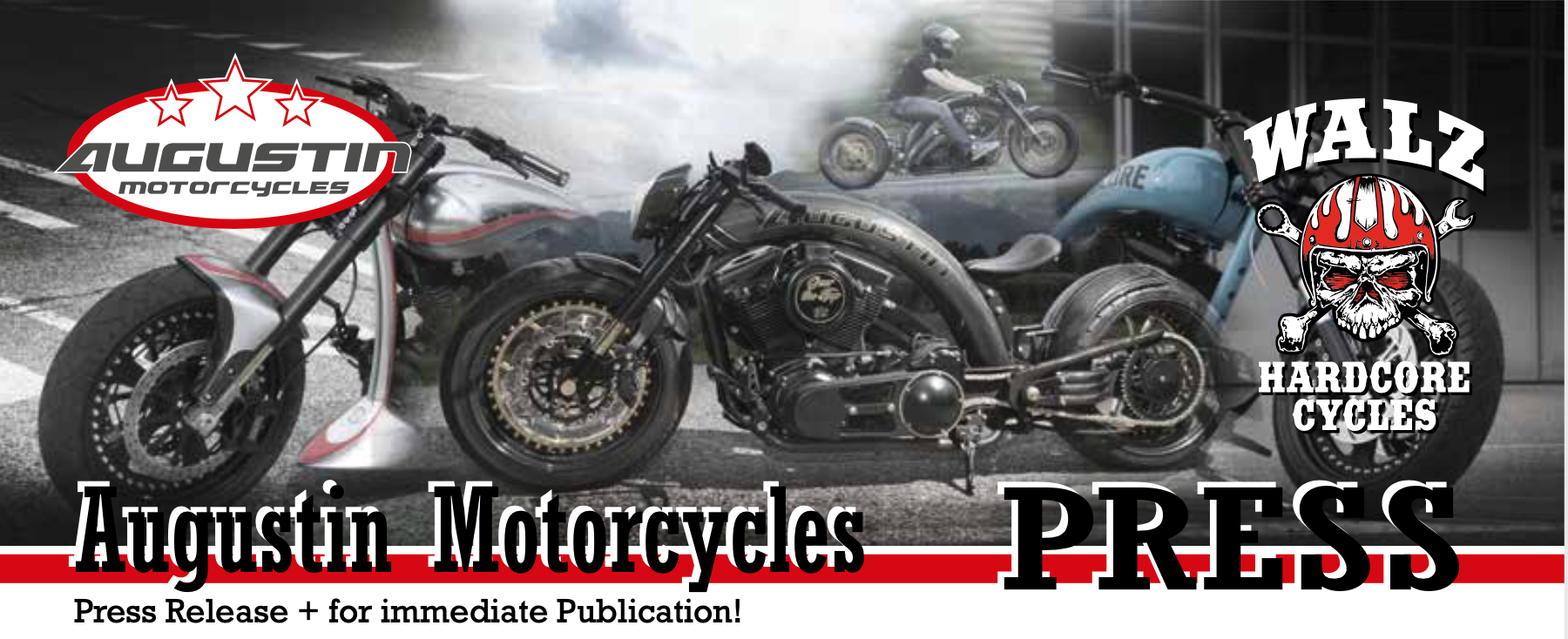 A most welcome and great news for owners and fans of "Walz Hardcore" Lowrider and Dragstyle custombikes all over the world: The "Walz Hardcore" history is continued!
Facts first: Burgkirchen/Germany based Augustin Fahrzeug GmbH and Franz Zumüller, Legal Rights Owner of the brand "Walz Hardcore Cycles" have agreed on a future co-operation, starting October 27th 2020, effectively securing a future for all "classic" Walz Hardcore custombikes. Augustin Fahrzeug GmbH – already an established manufacturer of extreme motorcycles – will produce, distribute and offer all services for the former Walz Hardcore Cycles products and custombikes, especially the worldwide established and renowned Walz custombike lines "Dragstyle" and "Adrenaline", including accessories and merchandising.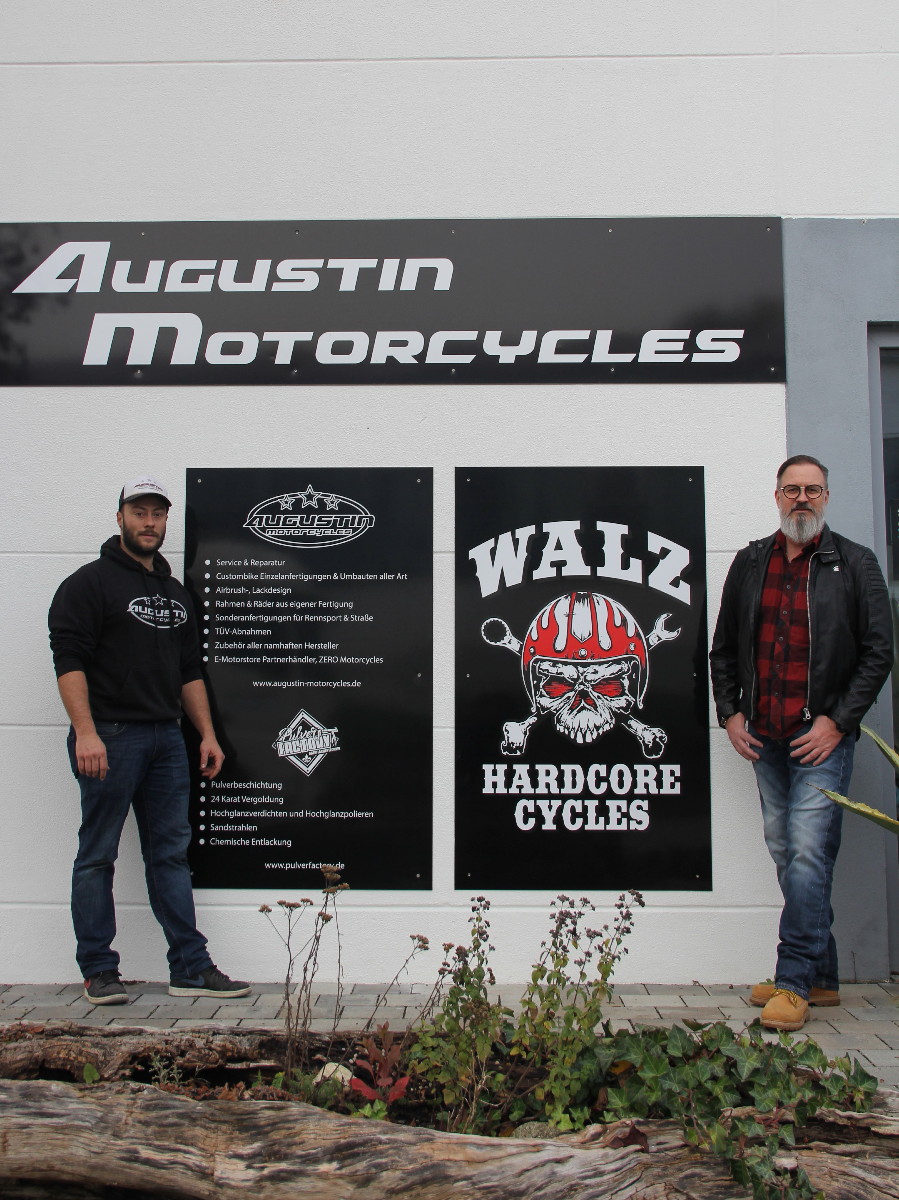 Thomas Augustin, CEO and driving force behind the radical Augustin custombikes is especially excited, as he was dreaming since his teenage years of a "Walz" custombike, emphasizing that "Walz Dragstyle" has been THE driving and inspiring design for radical custombikes during the last two decades.
The co-operation is not coming by surprise and stands on a solid and well-founded base: Augustin Motorcycle, based in southern Bavaria just above Salzburg/Austria, has established itself as the creator and manufacturer of very radical and exclusive cus- tombikes utilizing a unique and TÜV-approved frame design. The long-time experience in construction, design, manufacturing and homologating these super-radical design will now complement the future production of "classic" Walz Hardcore design "Lowriders" and likely further "Walz-inspired" designs with modern materials/engines now available.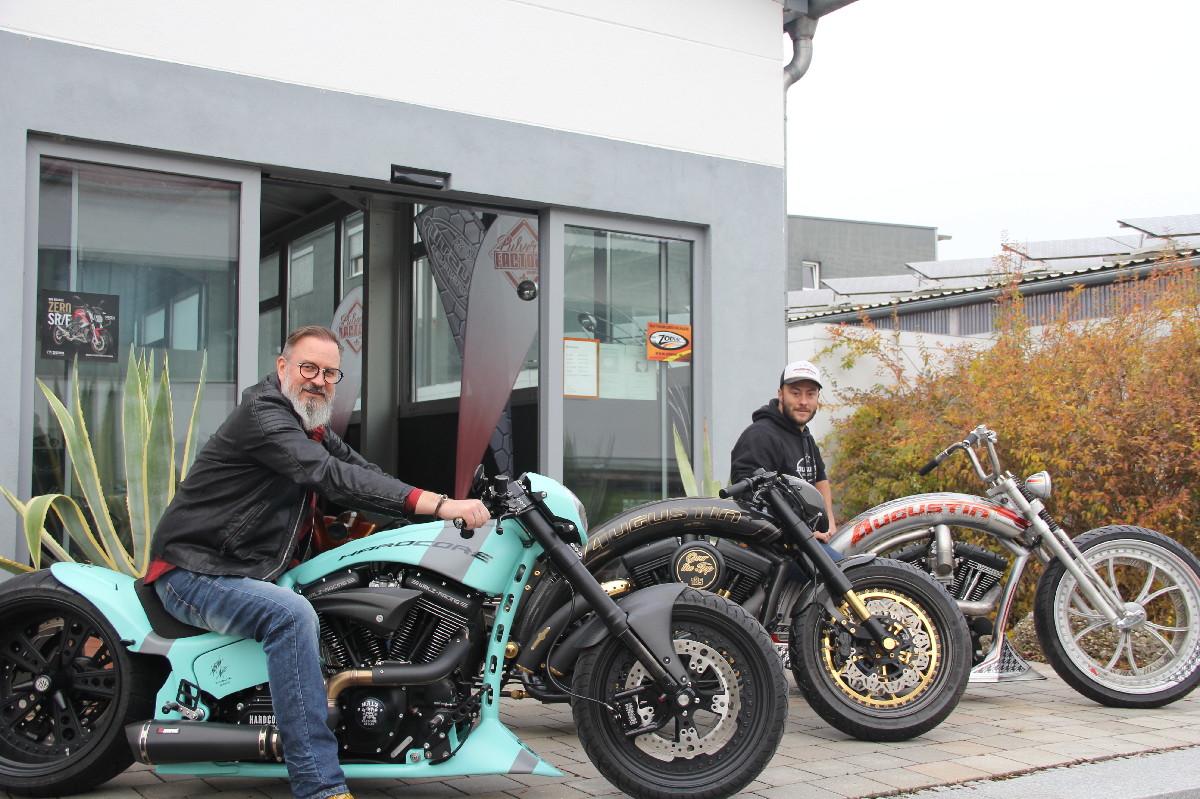 To state it clearly: It WILL be possible to order new "Walz Hardcore" custombikes – first examples have already been ordered and are under construction at this time. Additionally, high-quality WHC components/replacement parts for old WHC bikes and new merchandising accessories will be available and are first to be seen at the new www.walzcycles.com online shop. Augustin's own extreme Custombikes will continue under www.augustin-motorcycles.de. Two super-exclusive custombike brands, both with unique character and design are produced under one roof, manufactured in "Made in Germany" quality and EC homologation. Exciting news for all long-time "Walz Hardcore" riders which again have a source for spare parts, service and even new motorcycles!
For additional questions on both brands – Augustin and Walz Cycles – don't hesitate to contact us!
Kontaktadresse:
Augustin Fahrzeug GmbH, Thomas Augustin Schäfflerring 7
84508 Burgkirchen/Germany
Tel.: +49 (0)8679 966 45 62, Fax.: +49 (0)8679 966 45 61, Mobil +49 (0)160 97272630 Mail: info@augustin-motorcycles.de, www.augustin-motorcycles.de