Post & Images by Jack McIntyre
November 10, 2021 was the 246th Birthday of the United States Marine Corps. Parties took place all over the country with Philly having a HUGE gathering. The United States Marine Corps was established on November 10, 1775, to augment naval forces in the Revolutionary War. The recruiting headquarters was set up by Capt. Samuel Nicholas in the Tun Tavern on Water Street in Philadelphia, which is considered to be the birthplace of the Marines.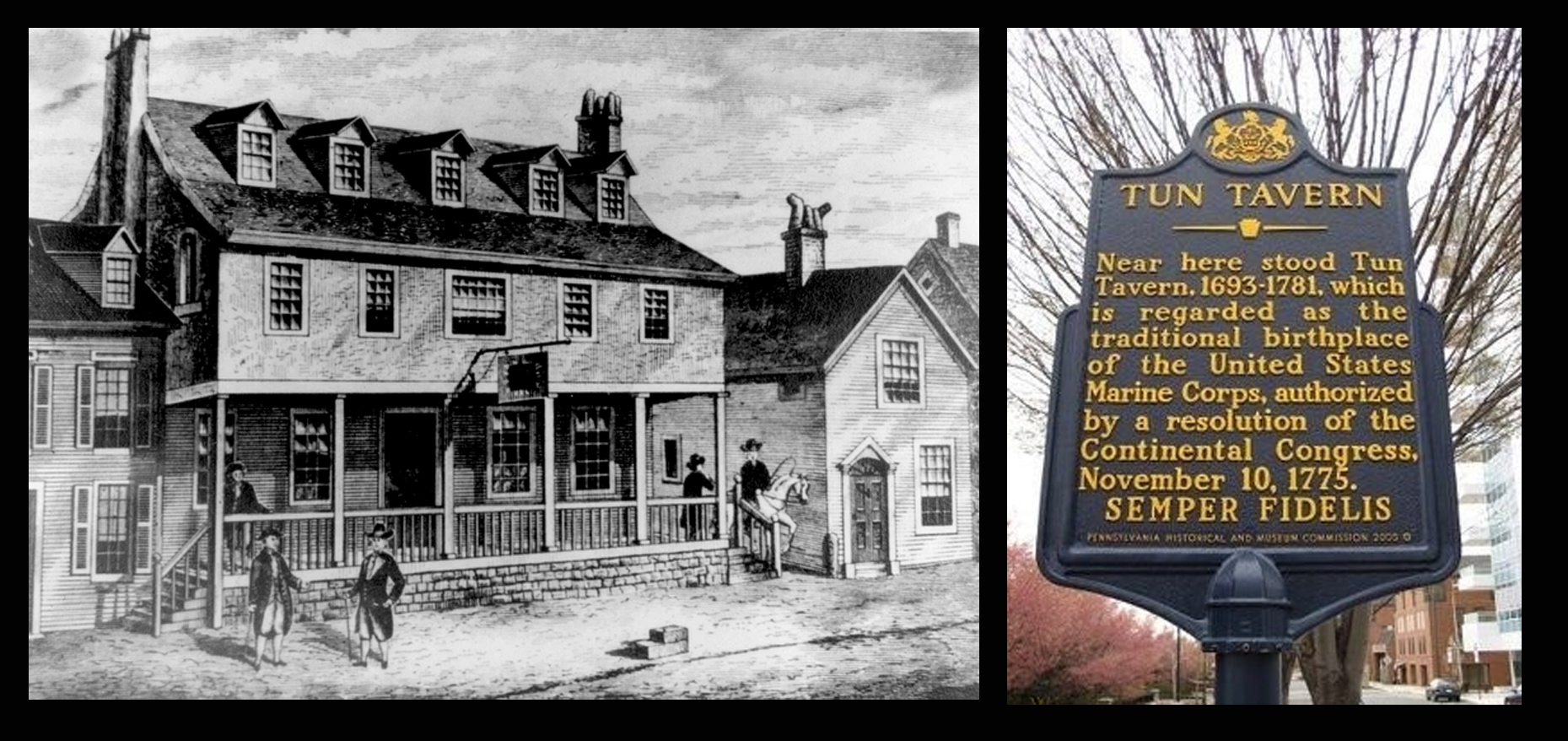 The United States Marine Corps, separate military service within the U.S. Department of the Navy, charged with the provision of marine troops for seizure and defense of advanced bases and with conducting operations on land and in the air incident to naval campaigns. It is also responsible for providing detachments for service aboard certain types of naval vessels, as well as security forces for naval shore installations and U.S. diplomatic missions in foreign countries. The corps specializes in amphibious landings, such as those undertaken against Japanese-held islands in the Pacific during World War II.
The U.S. Marine Corps is structured according to the National Security Act of 1947 and its amendments of 1952. The commandant of the corps has coequal status with members of the Joint Chiefs of Staff in all matters pertaining to the corps. The corps is composed of two operating forces, the Fleet Marine Force, Pacific (FMFPAC) and the Fleet Marine Force, Atlantic (FMFLANT); a supporting establishment for recruitment, training, supply logistics, and maintenance of bases, installations, and schools; and the Marine Corps Reserve.
The Marine Corps emblem is the Western Hemisphere superimposed on a foul anchor and surmounted by a spread eagle. The Corps motto is Semper Fidelis (Latin: "Always Faithful"), which is also the title of the Corps march, composed by John Philip Sousa. Perhaps even more familiar is "The Marines' Hymn." The Marine Band, the oldest musical organization in the U.S. armed forces, is known as "The President's Own" because of its privilege of performing at all state functions at the White House. The official colours of the Corps are scarlet and gold, but forest green enjoys semiofficial recognition. The distinctive dress-blue uniform of Marines, with its standing collar, is well known. From the standing collar—descended from the tall leather neckpiece of the 18th- and 19th-century uniform—comes the traditional nickname for Marines of "leathernecks." The forest-green service uniform was introduced in 1912. In naval formations, Marines have the privilege of forming on the right of line or at the head of column, the traditional places of honor and seniority.
So back to the party, I'm from Philly so we all gather just a few miles from Tun Tavern every November 10th at Cookies Tavern (renamed recently to Tankies Tavern). The amount of Marines that attend is stunning, speakers, bands, fund raising… it's one Hell of a day. Here are a few images from the gathering.