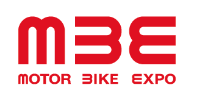 The dates have already been set for MBE 2024: 19-21 January.
An eagerly awaited and dreamed of "reunion", an event that brought together the great motorcycling community, the world's leading production brands, emerging companies, the art of custom motorbikes, accessories, clothing, costumes and tourism. SEE MORE HERE.
Motor Bike Expo 2023 had staggering numbers
More than 160.000 visitors, 720 companies present, of which more than 80 from abroad – from 35 different countries – distributed over 100,000 square meters of exhibition space (80,000 indoor and 20,000 outdoor). 7 pavilions divided into themed areas, representing all the "worlds" of the two-wheel sector; 5 outdoor areas with breathtaking shows and hundreds of demo rides, more than 100 scheduled events and more than 3,000 motorbikes on display… a true "city of motorbikes" that has expanded and opened up the boundaries of the Veronafiere exhibition centre to converge with activities and initiatives towards the real centre of Verona.
It would be impossible to list all the illustrious names that could be seen in the corridors of MBE 2023, starting from racetrack riders such as Marco Lucchinelli, Lorenzo Savadori, Michele Pirro; Dakar heroes Joan Pedrero, Franco Picco, Alex Salvini, Ottavio Missoni sporting champions such as 32-time world champion Toni Bou and 3-time mountain bike world champion Marco Aurelio Fontana; and of course the stars of custom's world such as Fred Krugger, Powerplant, Cory and Zach Ness, Jeff Holt, Fred Kodlin, the Indonesians from Surui Motor Garage… and finishing with high institutional offices such as the visit of the President of the Chamber of Deputies Lorenzo Fontana and the President of the Veneto Region Luca Zaia.