Every Model Since 1923
by Ian Falloon
Published by Quarto Publishing Group USA Inc.
First published in 2015 by Motorbooks, an imprint of the Quarto Group
As indicated by its heft and presentation, The Complete Book of BMW Motorcycles is, in a word: comprehensive. And that comprehensiveness starts with a ton of historic images that, on their own, are totally worth the cover price.
Author Ian Falloon, who draws upon his own substantial library, also credits the BMW Group Archives for this very intense and remarkable look at BMW riding and racing back in the day. Falloon who has already authored five titles on BMWs, set a goal with this update of the 2015 edition to include mainly previously-unpublished images. The result is a feast for the eyes.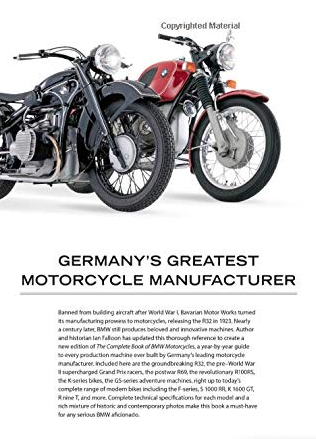 As for the studied text, Falloon tackles the subject matter as a dyed-in-the wool follower should: thoroughly, respectfully and with solid enthusiasm. Creatively sectioned chapters span almost 100 years detailing BMW's two-wheeled excellence, from the earliest machines all the way up to the 2020 R nineT and K1600 models.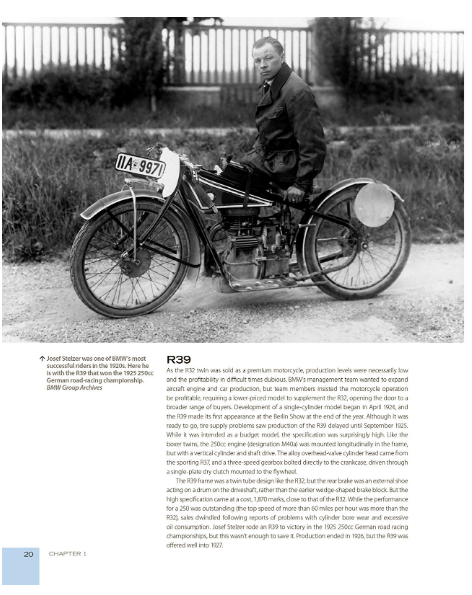 This encyclopedic reference manual includes year-by-year coverage of every BMW production model ever built, from WWII-era workhorses to early pushrod singles and side-valve machines, race bikes of all eras, four- and six-cylinder touring bikes and the latest parallel twins – with production numbers and copious technical specs on each model. Stories of the people involved and the times they reflected are properly interlaced.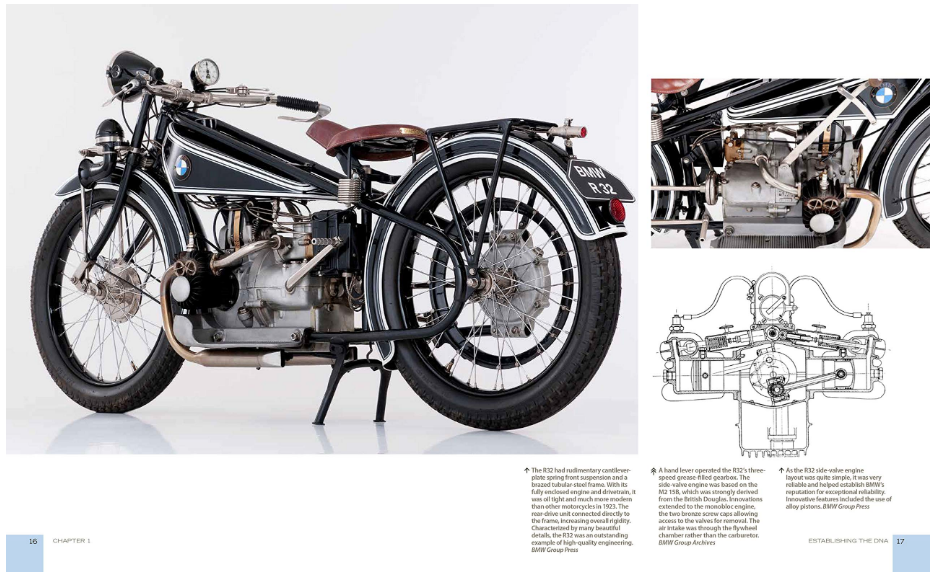 The book is beautifully formatted to lead and inform the reader. One particular graphic touch we noted: colored squares at the bottom edges of the pages indicating chapter breaks.
This is sure to be a well-received treat for the serious BMW fan on your list. The only thing better? A leisurely, unfettered stroll through the fabulous museum at BMW Welt in Munich, sadly not accessible to most of us in these pandemic times.
$55 U.S.
www.QuartoKnows.com