Story by Leah Misch
Photos by Leah Misch ad compliments of S&S Cycle
Editor's Note: The Garage Girls Ultimate Biker Makeover Contest has been a hand up to riders for quite a few years now. The 2016 winner, Leah Misch, is from Wisconsin and when S&S Cycle, one of the contest sponsors, learned she had won they invited her to visit company HQ and offered to install the prize they provided. Here's that story:
I turned 17,000 miles on my 2015 Indian Scout motorcycle (I call her "Scout"!) while on a solo tour across the country. I rode so much I literally wore a hole through the sole of my shoe but I thought I could put off getting new shoes until I arrived home. Riding in Tennessee, ironically on "Lookout Mountain," I laid down my motorcycle. All the multiple minor factors added up to losing my balance on a descending right stop on a freshly rain-drizzled road. Proper riding gear could have prevented this.
The week after I returned home I saw the Garage Girl's Ultimate Biker Makeover Contest. Contestants were asked to submit an essay on "why you deserve a biker makeover." I laughed to myself on the irony of the situation… "My bike NOW needs a makeover because I neglected to give myself a gear makeover!"
So I submitted an entry highlighting the importance of proper gear to ride safe. I thought my chance of winning was slim since I'm not the best writer, but I figured it was the first step in starting that book everyone keeps telling me I need to write, about my travels and life story.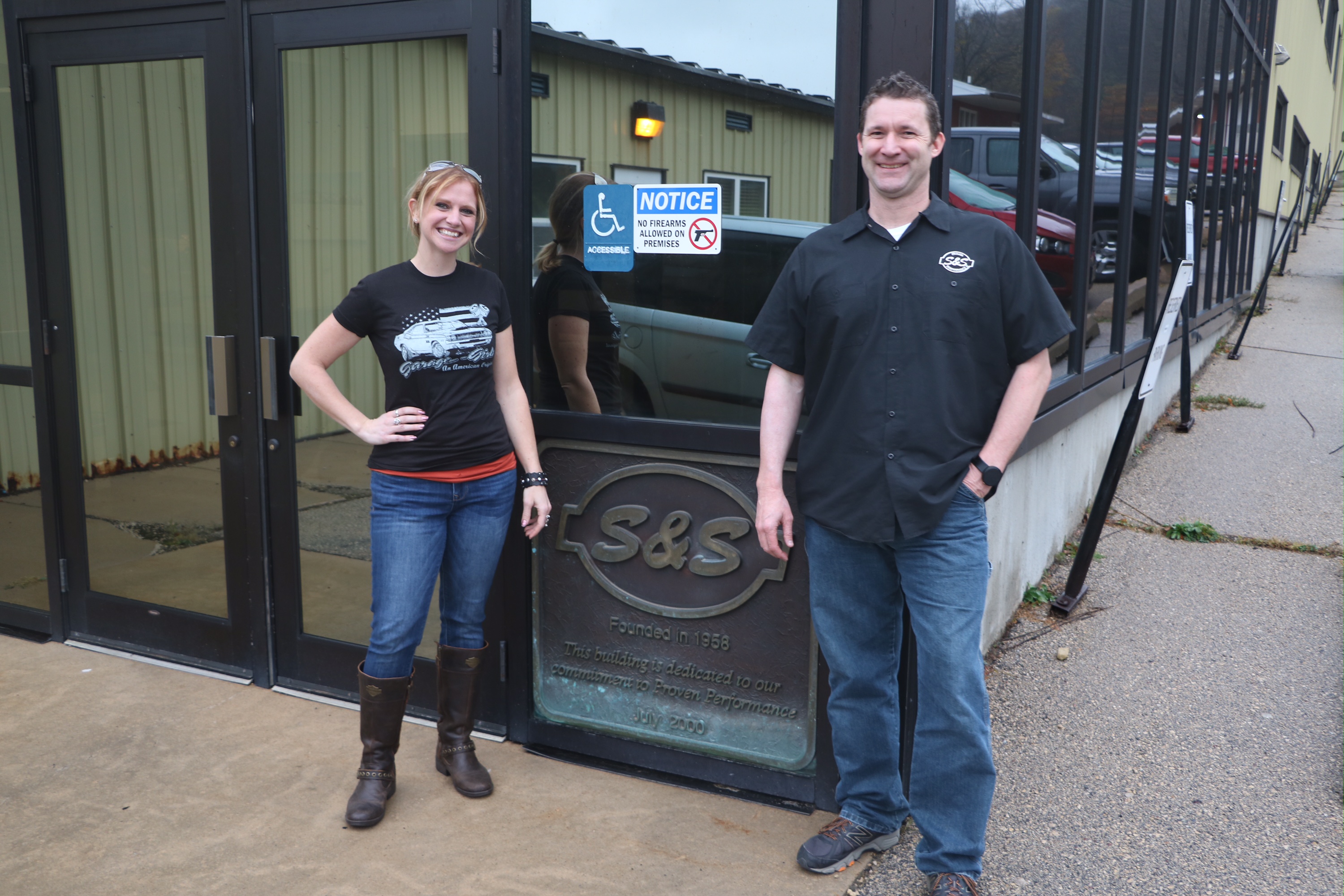 See, it's been quite a journey! I left an abusive relationship, ran my first 5k, overcame morbid obesity, learned to ride a motorcycle, walked again after breaking my back, finished my first marathon and traveled across the country solo on a motorcycle. Then I crossed paths with S&S Cycle in Sturgis.
I met Dave Zelma, S&S Cycle's marketing director, this year at the Sturgis Buffalo Chip's Hooligan Flat Track Races. He invited me to check out the S&S Demo Day at Sturgis Dragway the next day. I thought to myself, "Heck yeah; that sounds really cool!" The next day I tore up tread on the S&S 143" Dragon as I ran it down the track for my first experience ever on a drag strip; wow, does that bike have power! When I said my good-byes that day I never thought the next time I'd be seeing them would be to install the Stealth II Air Filter I'd won in the Ultimate Biker Makeover Contest!
I was so excited when I received an email saying I'd won the contest and couldn't believe the list of awesome prizes. My bike really needed the S&S Stealth 2 Air filter after recently turning 21,000 miles. Not only did S&S provide this high performance product, but since I live right in LaCrosse they invited me to their facilities in Viola for the install!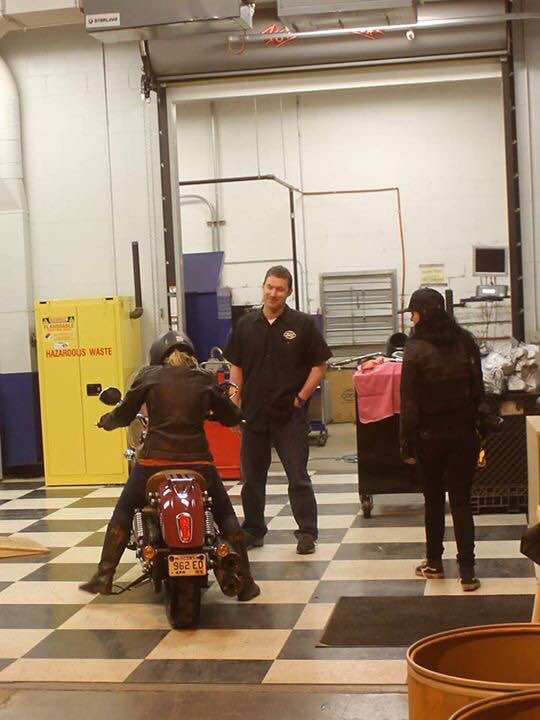 The S&S staff greeted me with a warm welcome and smiles at the door then lead me to the shop. During a walk-through tour, I reencountered some of the great S&S people I had met out in Sturgis. I was excited to be there and learn more motorcycle maintenance so I asked, "Is it okay to watch the install?"
"No," I was told….
My heart dropped and my head hung low.
"We are going to show YOU how to do it!"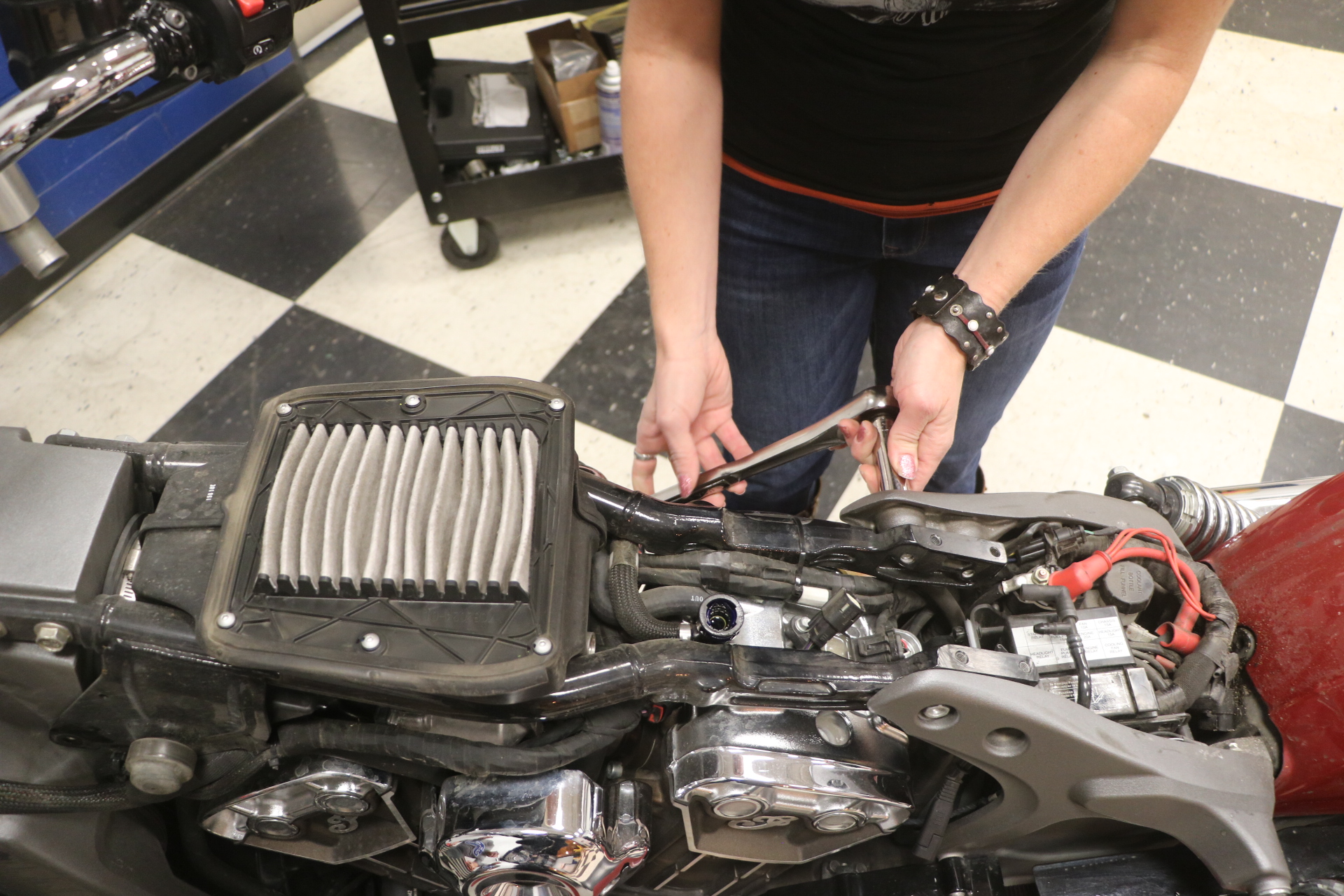 Step by step Grant Hillegass and Dean Young taught me about the different tools needed to remove the bolts, the jack to support the frame, and fitting the black piece of hose that runs to the air filter. It was fascinating to see the mechanics making Scout function. They showed me where the old air filter sat under the gas tank.
We did a fun grand reveal, opening the box of the new S&S Stealth II Air Filter, and it felt like Christmas in October! Putting the new filter in was surprisingly easier than anticipated.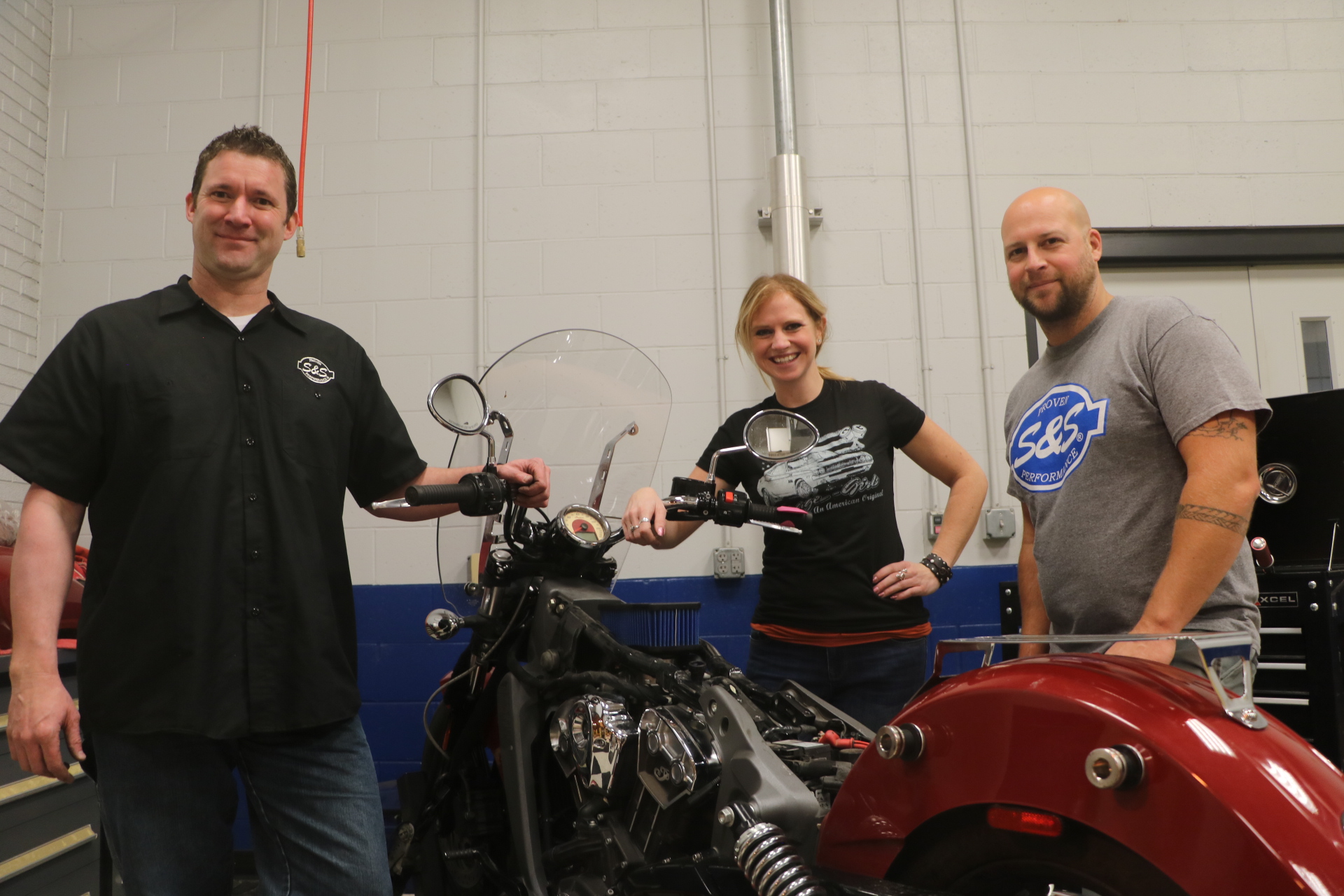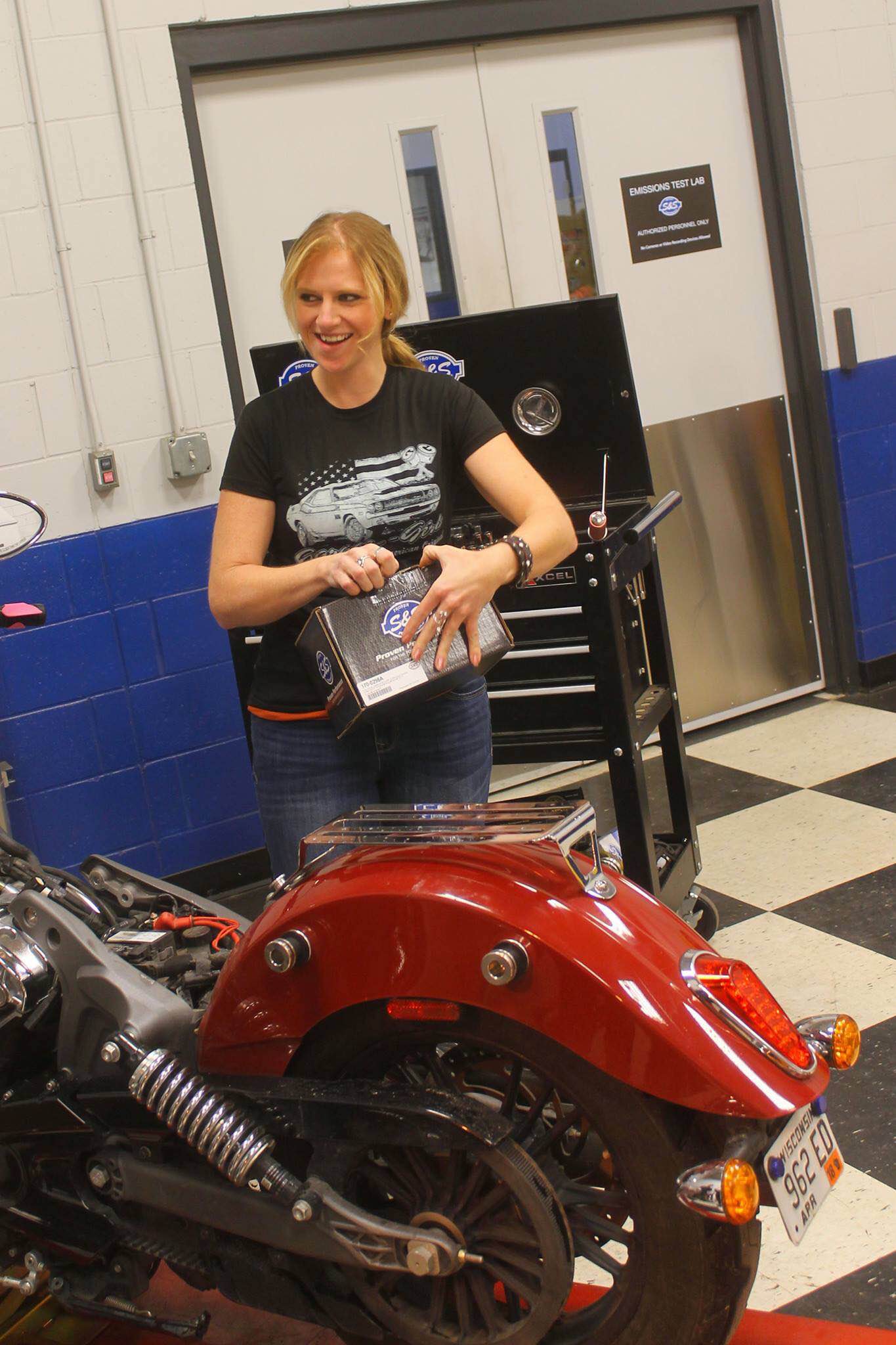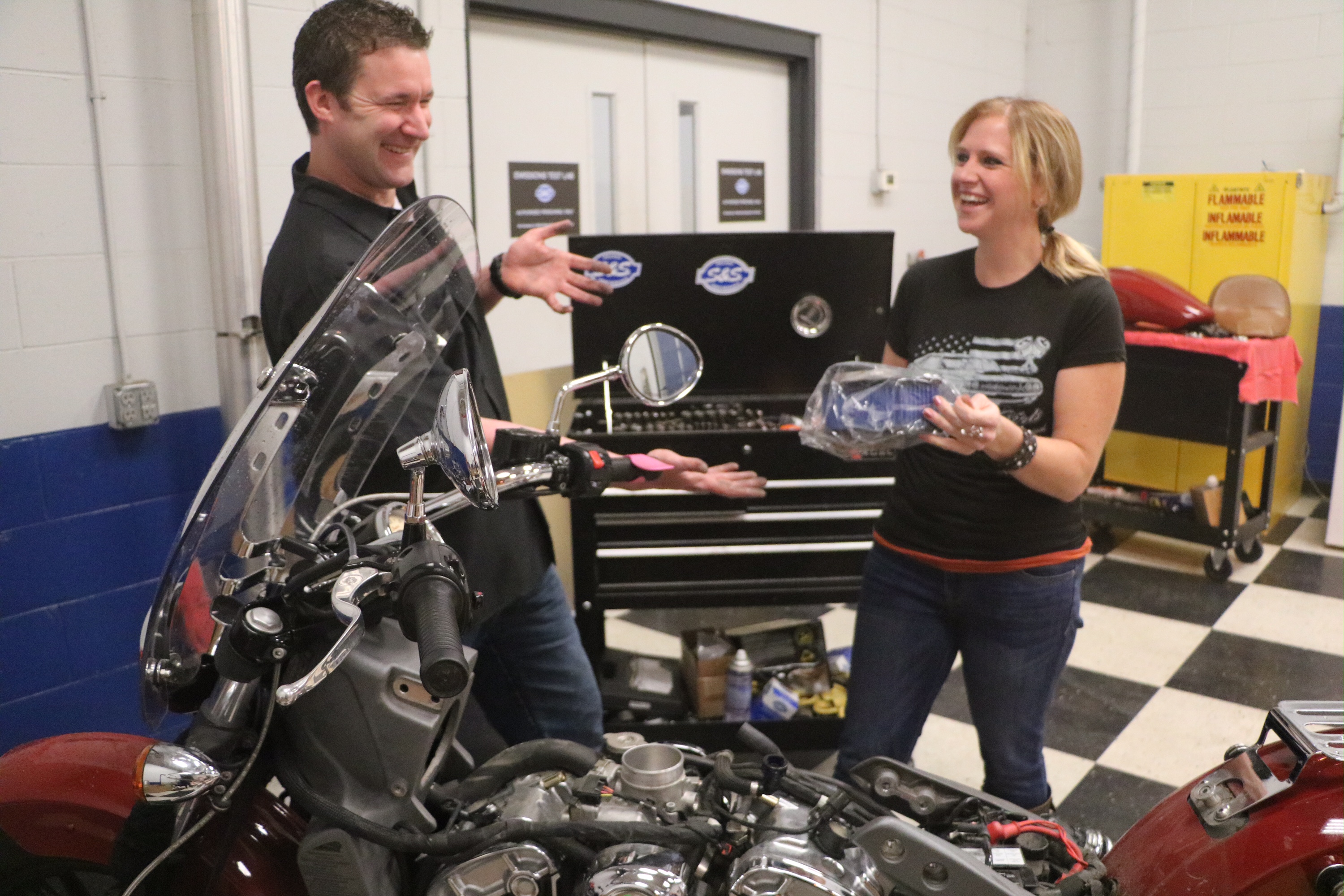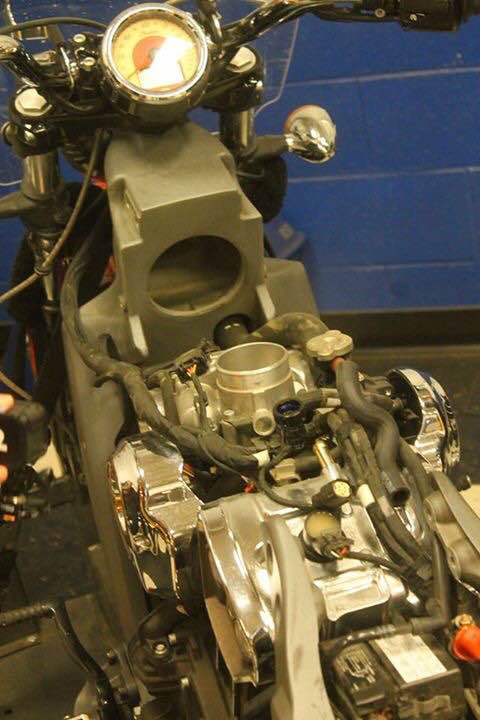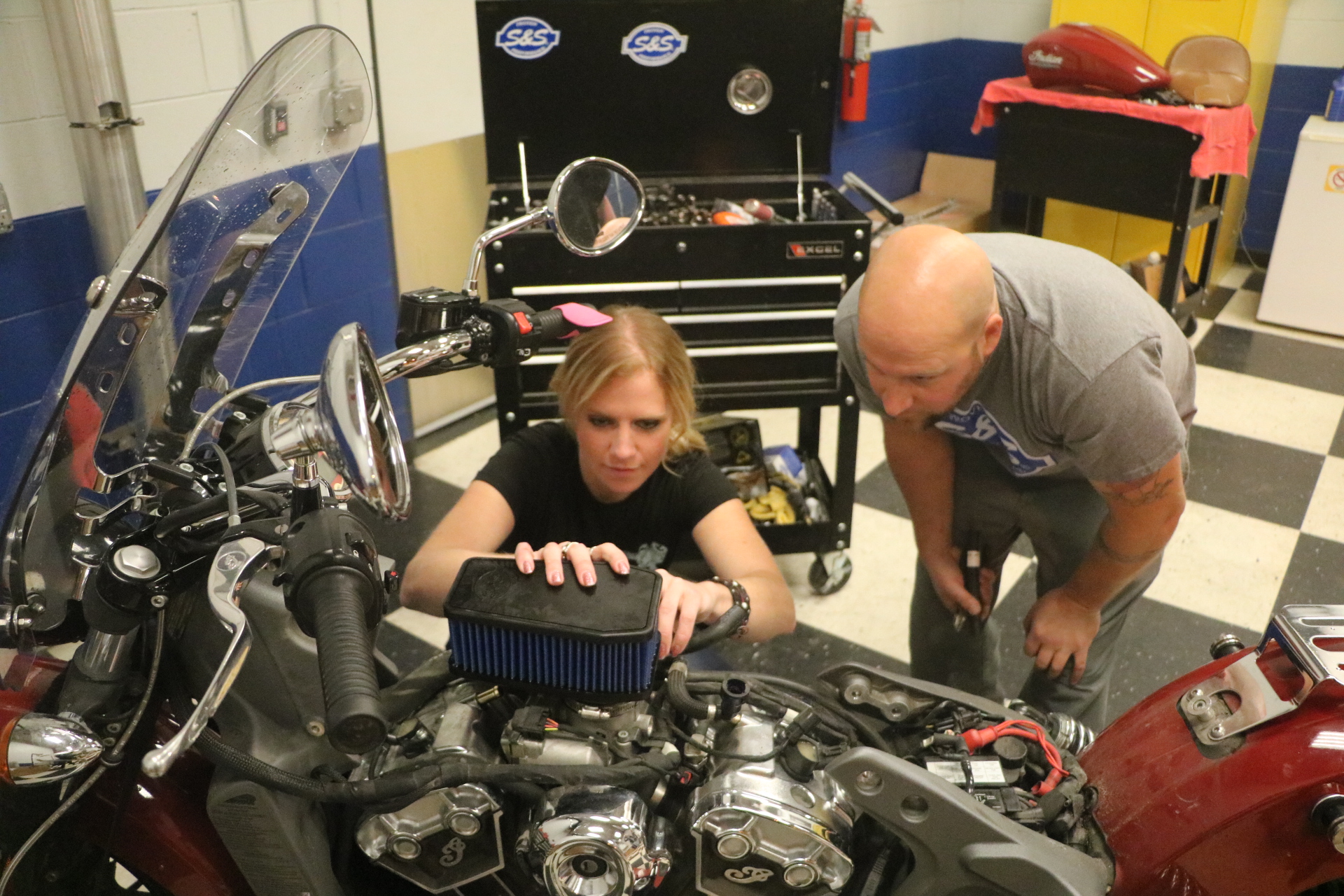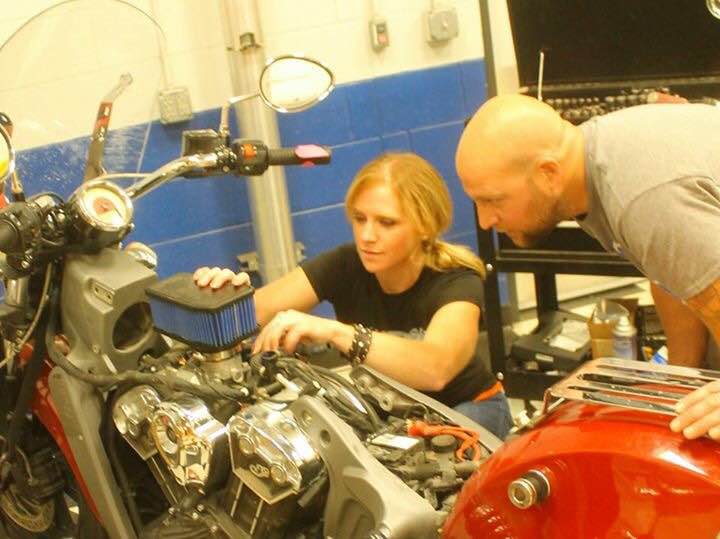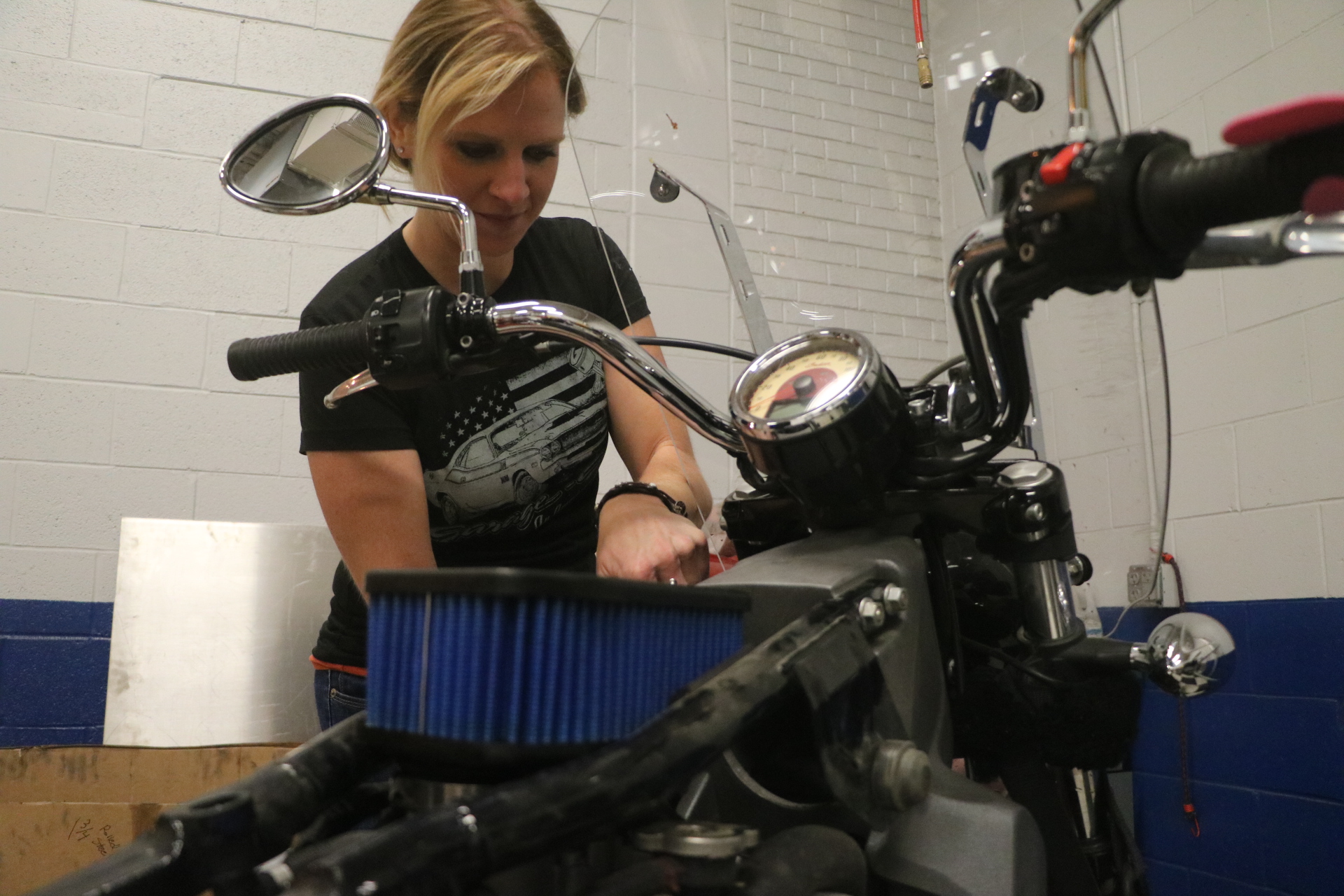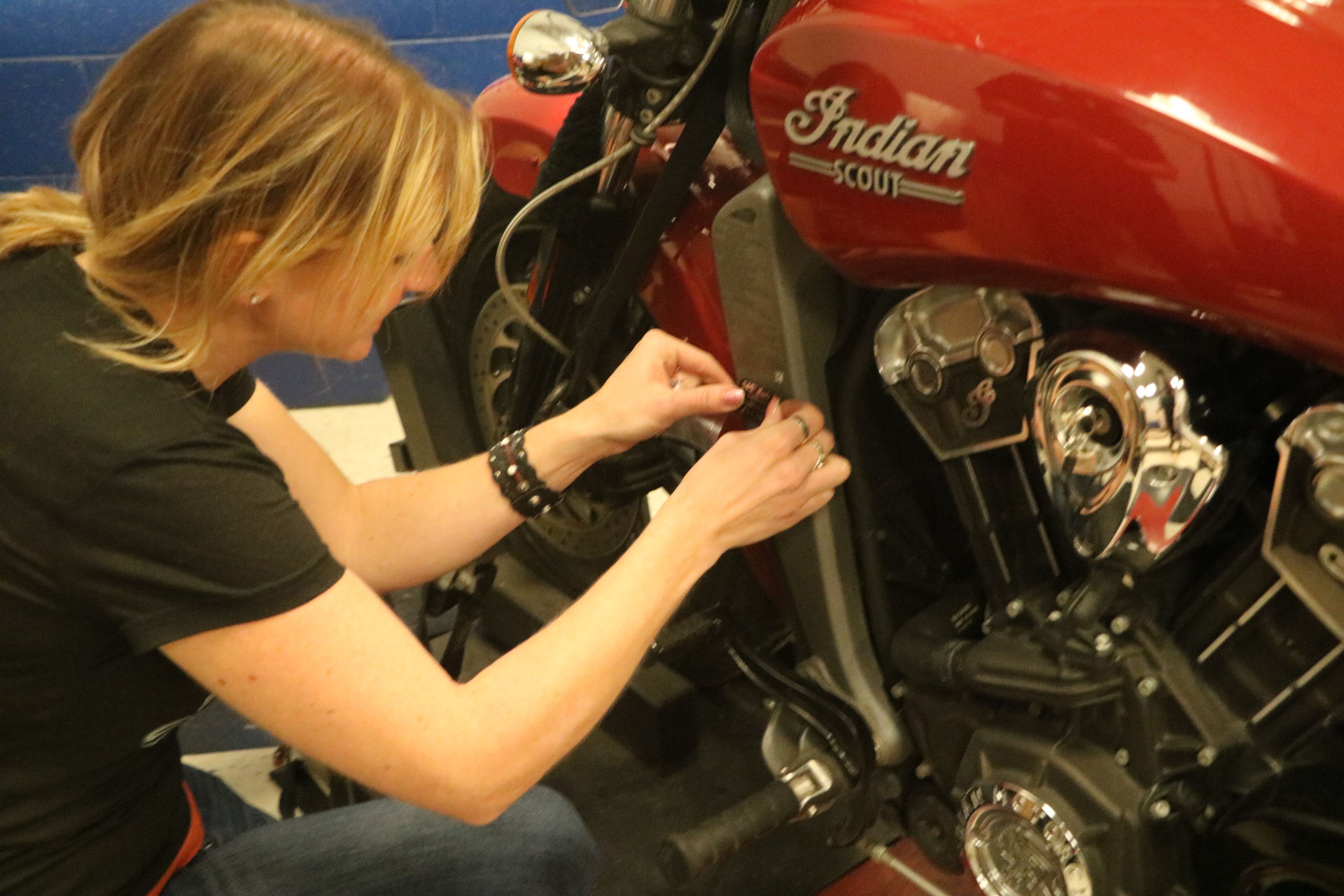 Most of the work was removing bolts. Taking out the stock air filter required removing a few additional bolts. The S&S Stealth 2 Air Filter does not require this additional step, which makes the reusable air filter easy to maintain and wash. High-performance, efficiency, and simplicity; I like it! That's the lifestyle of most bikers, right?
I was given the honor of firing-up the new improved Scout and hearing a roar she's never belted out before! Awesome! Then it was time to put her back together.
After all our "hard work," we reminisced on motorcycles and travels over lunch. The day ended with a personal tour of S&S and learning the history of the S&S factory in Viola, a company now globally known for its complete high performance engines and components. As we walked through the S&S company museum it was fun being quizzed on different engine types from Knuckleheads, Panheads, to Shovelheads. It was even moving to see retired record-holding machines from history like the streamlined motorcycle that raced at the Bonneville Salt Flats, setting a record of 276.51 mph.
Next we toured the manufacturing facility where I watched S&S products being manufactured on high-tech equipment by dedicated staff. S&S continues to bring us these great high performance parts and engines that will continue to shape the future of the motorcycle industry.
I'm so glad the people at S&S took the time to show me how to do the install. It's definitely one of the coolest things I've ever done in my life and it totally motivated me to want to learn more.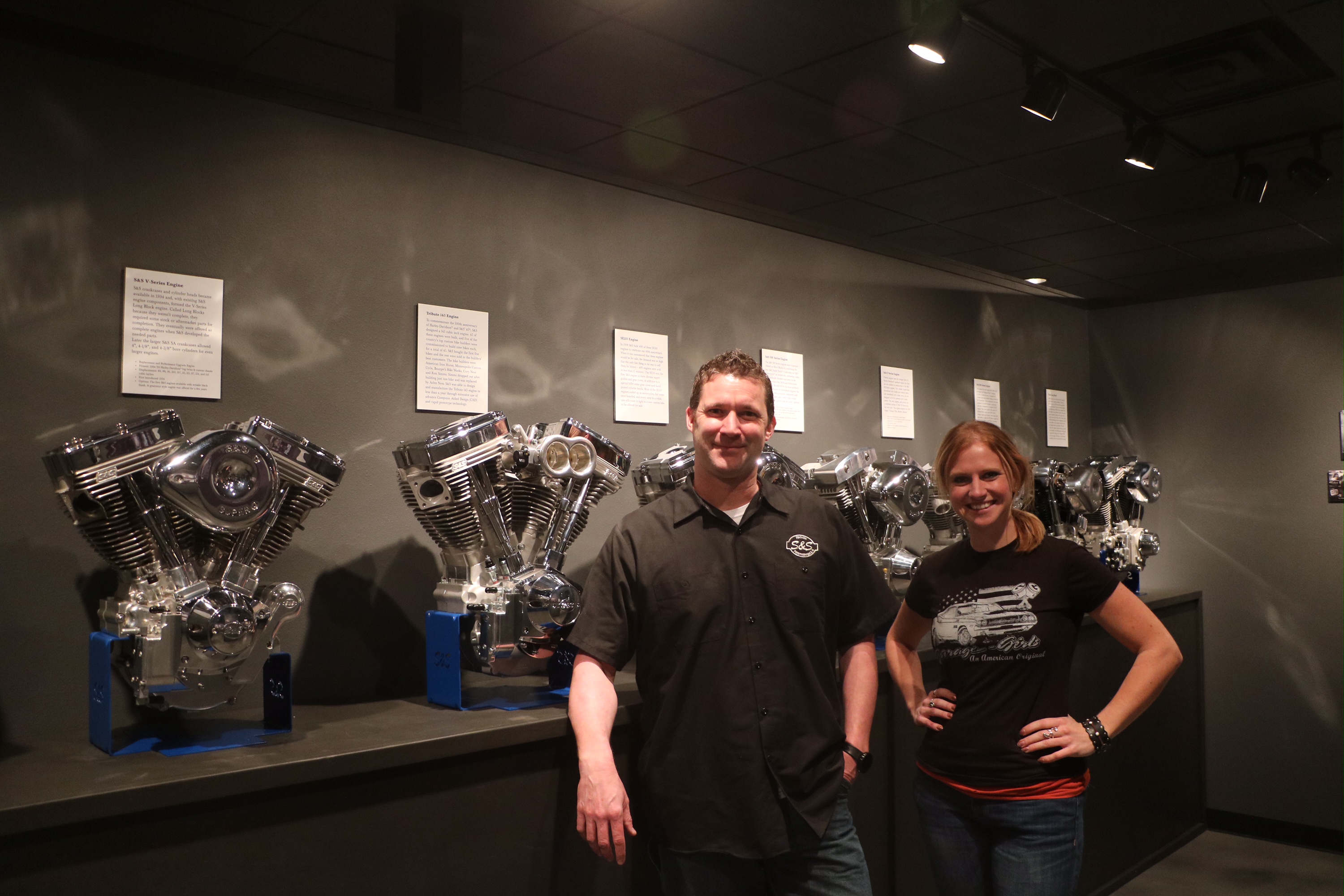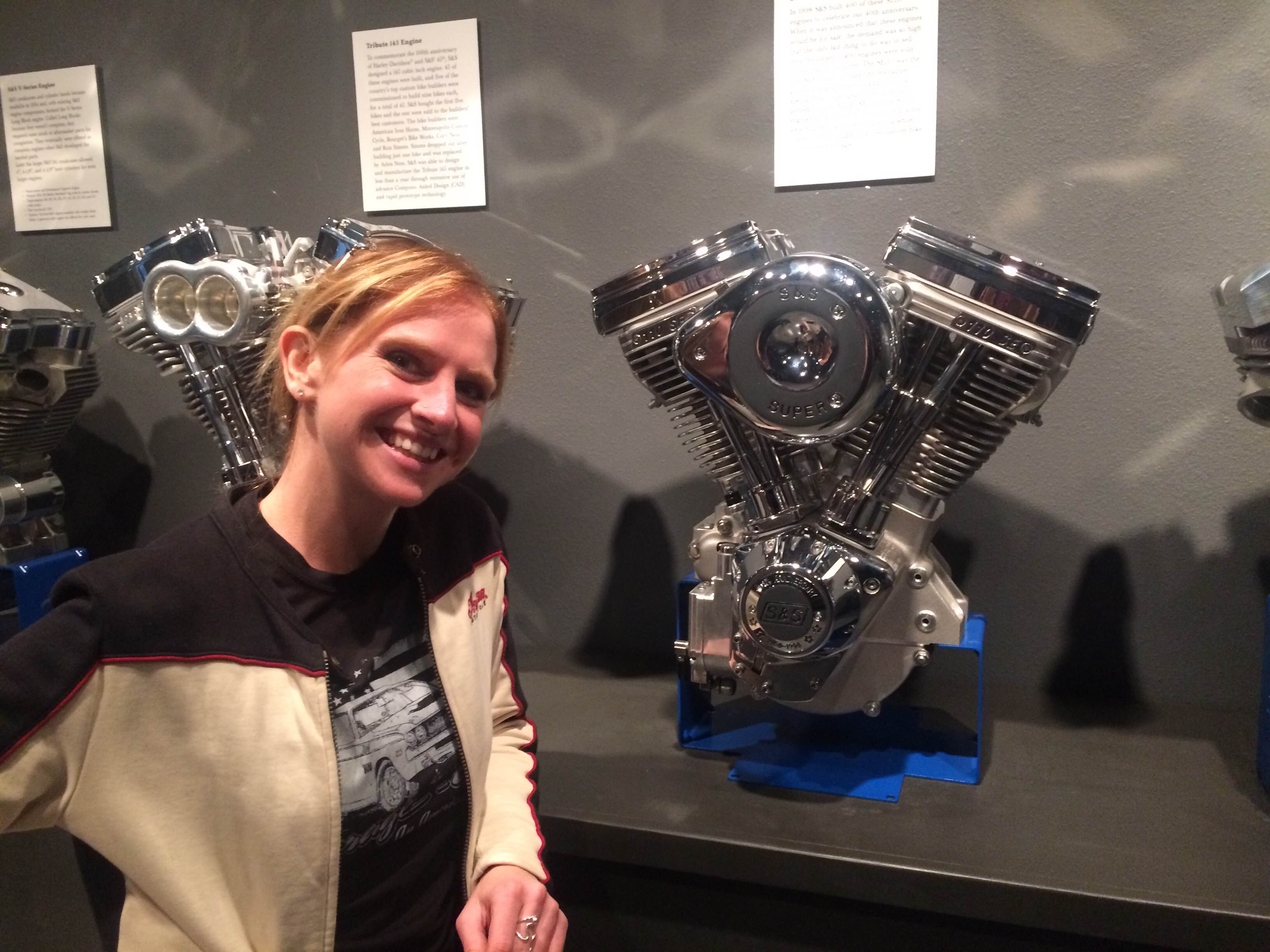 The new Stealth II Air Filter can be found at: https://www.sscycle.com/products/stealthtwo-air-cleaner-kit-for-2015-2016-indian-scout-and-2016-victory-octane/
Check out Leah's winning essay here http://garage-girls.com/2016-ultimate-biker-makeover-leah-misch/, And we tip our hat to these sponsors of the Garage Girls Ultimate Biker Makeover Contest: Avon Tyres, Baker Drive Train, Harley Davidson Footwear, Vance & Hines, Mustang Seats, S&S Cycles, Klockwerks, Spectro Oil, J&P Cycles, Hijinix, Geico Motorcycles.