Shaun Ruddy of Coup deVille had a day. He came up on stage three times and took  People's Choice, MOD Custom and FreeStyle. His custom Retro Trike was the first bike at the entrance of the show and literally created a traffic  jam during the Progressive International Motorcycle Show.
Next Up Sacramento
This year our series grows to $100,000 in cash and prizes. Increased social media promotion and a $50,000 US Championship in Chicago.
Click here
to get details on the series.
This year the tour will see 400,000 enthusiasts with 72% using the show to make buying decisions. The series averages over 40,000 enthusiast per venue.
We are looking forward to seeing you this year.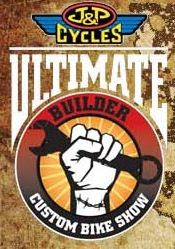 Jeff Najar  | Biker Pros  |
919-450-5060
|   
www.bikerpros.com