The YouTube Series Aims to Bring Laughter to Viewers as it Retraces a Quintessential Cinematic Moment
PHILADELPHIA, Pa. (June 29, 2021)
—
RevZilla
, a leading online motorcycle-gear retailer providing the finest apparel, parts, and accessories, is calling all movie enthusiasts to tune into 
the newest episode of Common Tread XP
 (CTXP) to experience a recreation of an iconic scene from the classic comedy movie, 
Dumb and Dumber
.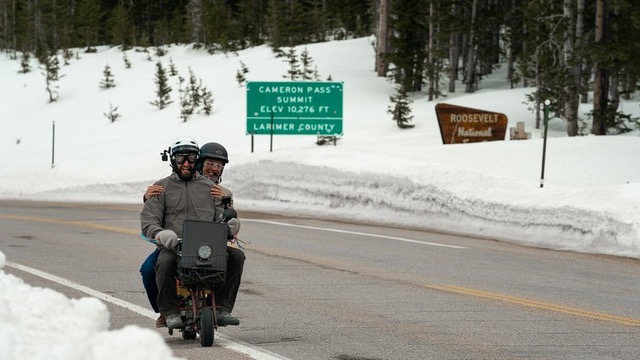 Common Tread XP, RevZilla's popular YouTube series, mixes entertainment, information, and outright fun when it comes to motorcycles and the experiences they can offer. The upcoming episode will pay homage to the cult-favorite movie by recreating one of fans' favorite scenes: the outrageous road trip from Nebraska and Aspen, Colorado, aboard a child-size pull-start minibike. Show hosts and lifelong friends Zack Courts and Ari Henning attempt to recreate the road trip to see what it may have been like for the characters themselves.
In the movie, Harry and Lloyd make the trip in less than three cinematic minutes. In reality, the distance is about 400 miles, with a total elevation gain of approximately 15,000 feet. Their bike (which Zack and Ari built) is an exact replica of the machine used in the movie, meaning it has a one-gallon fuel tank, no suspension, tiny five-inch wheels, and a top speed of only 30 MPH.
"I feel like recreating Harry and Lloyd's journey is every kid's dream," said Zack Courts. "CTXP is all about trying to see the world through the lens of motorcycling, and this is just such an iconic piece of pop culture that includes a bike, we had to try it."
"Zack and I have ridden a lot of interesting motorcycles over the years, but never one as ridiculous as this, and certainly not together!" said Ari Henning. "With CTXP, we want the audience to laugh, learn, and hopefully get inspired to ride," added Ari. "I like to think this episode does all of that. Especially the 'laugh' part!"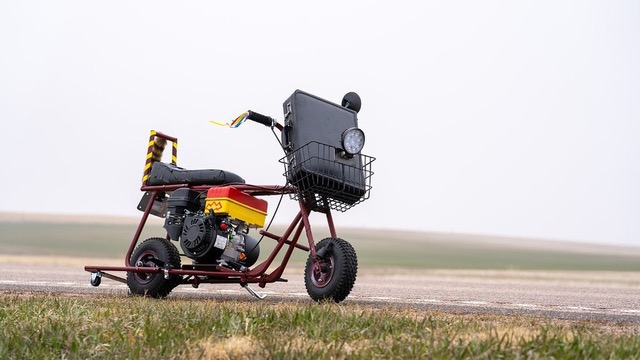 About Comoto Holdings
Comoto Holdings is America's largest and fastest growing omni-channel platform in the powersports aftermarket industry; dedicated to advancing the experience of moto enthusiasts across the globe. Comoto's brands, RevZilla, Cycle Gear, J&P Cycles, and now REVER, deliver premium products, dedicated expertise, engaging media, and passionate customer support of the rider community, through best-in-class ecommerce and retail experiences.