Brothers Travis and Kyle Wyman to Race Factory Road Glide Special Bikes at Road America
MILWAUKEE (June 10, 2021) – The Harley-Davidson® Screamin' Eagle® factory racing team will field multi-talented racer Travis Wyman as a second entry in its MotoAmerica King of the Baggers road racing series. Travis Wyman will race a factory-prepared Harley-Davidson 
Road Glide® Special
 powered by a modified 
Screamin' Eagle® Milwaukee-Eight 131
 Performance Crate Engine. He joins his brother, Kyle Wyman, on the two-rider team for the King of the Baggers race June 11-13 at Road America near Elkhart Lake, Wis.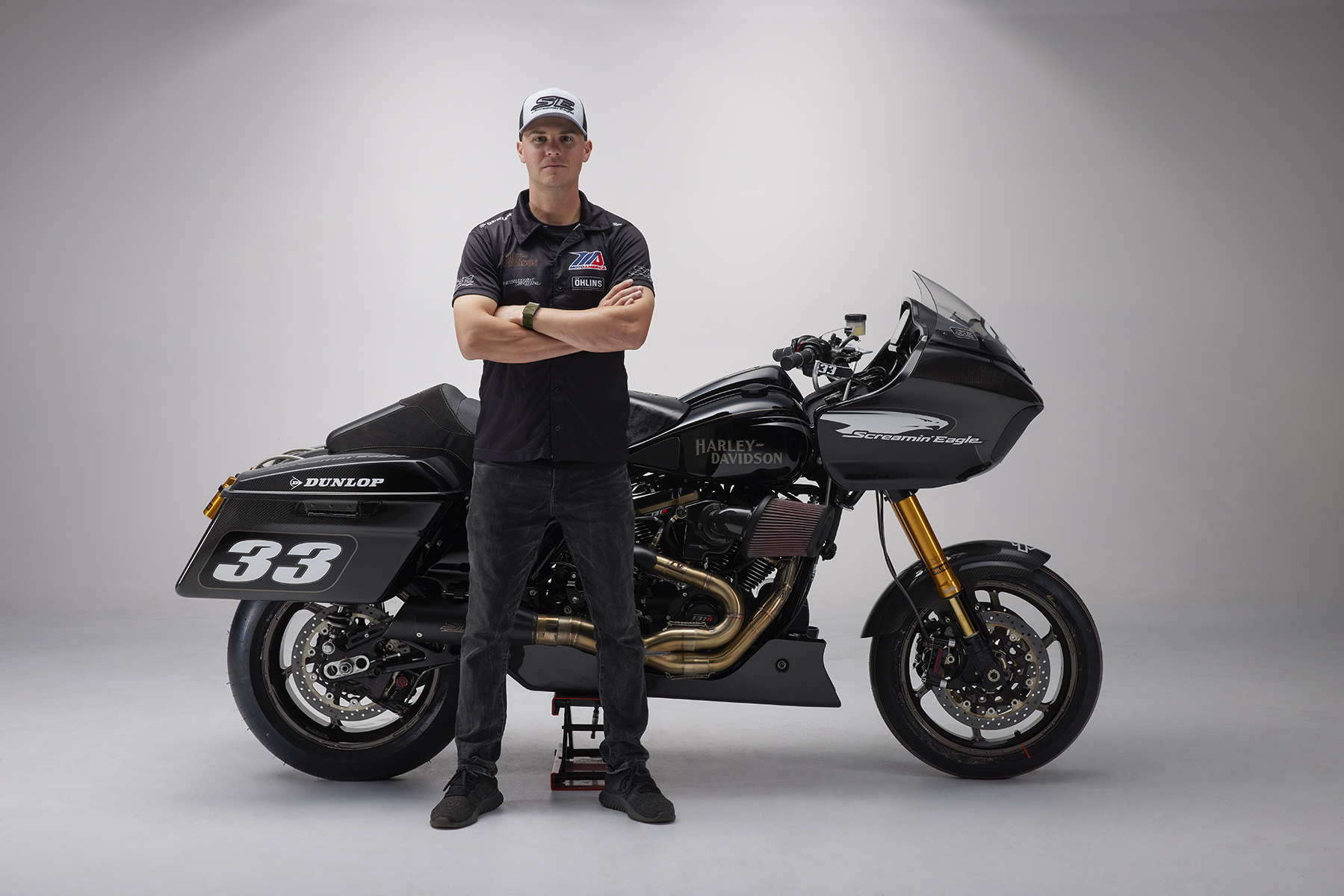 In addition to its factory team effort, Harley-Davidson is offering a nearly $30,000 cash contingency program for qualified Harley-Davidson racers competing in the King of the Baggers series.
"We are ready to turn up the heat in MotoAmerica at our home track of Road America by adding Travis to the Screamin' Eagle factory team," said Jochen Zeitz, chairman, president, and CEO Harley-Davidson. "The King of the Baggers series is bringing big excitement for fans, and we're pleased to add to the show by expanding our team to two top riders representing Harley-Davidson and Screamin' Eagle."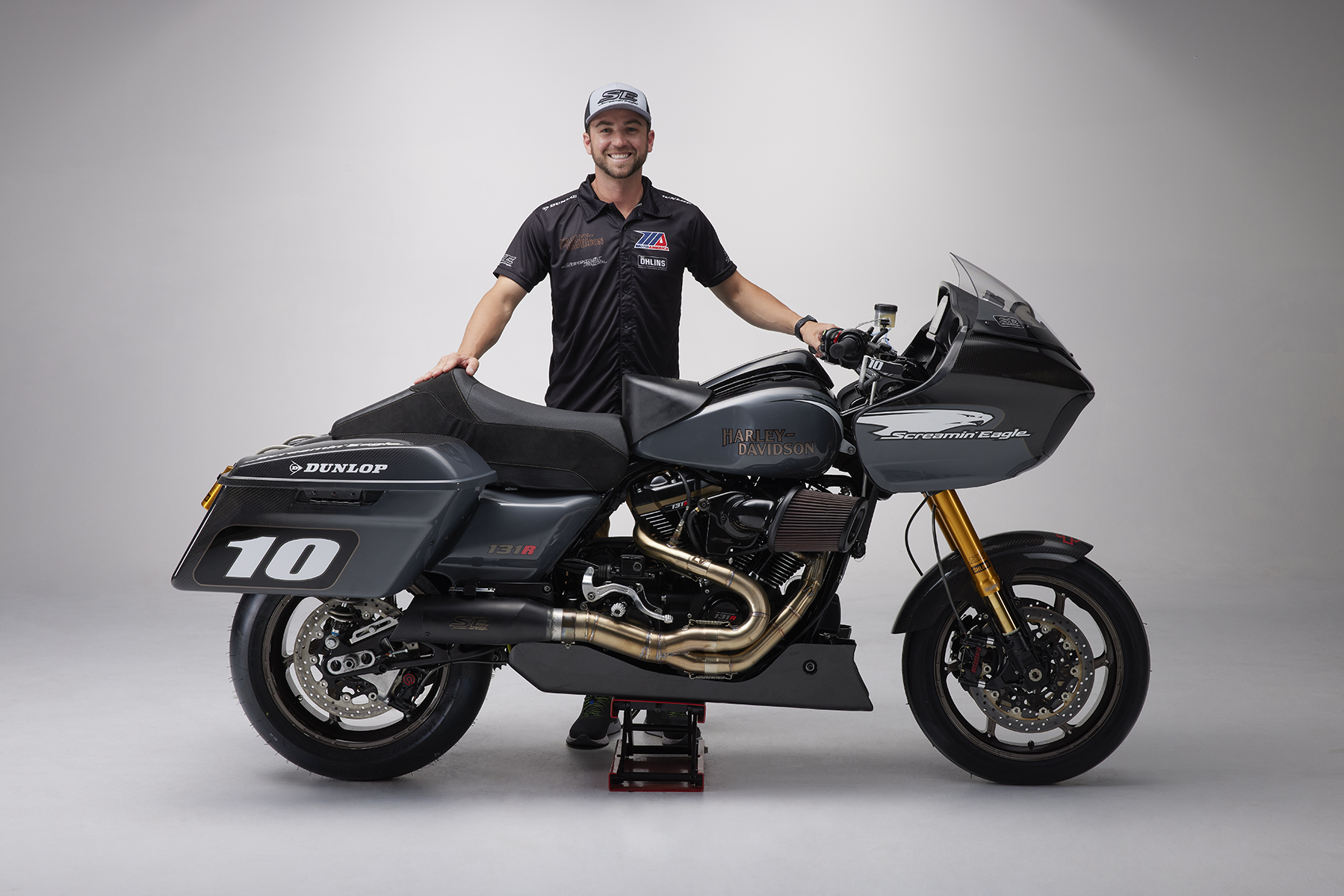 The three-round MotoAmerica King of the Baggers series is for race-prepared, American V-Twin touring motorcycles equipped with a fairing and saddlebags. In the series debut on May 2 at Michelin Raceway Road Atlanta, Kyle Wyman placed second on the Harley-Davidson Screamin' Eagle factory Road Glide Special motorcycle.
Travis Wyman is the owner of Travis Wyman Racing, based in Las Vegas. He is currently also competing in MotoAmerica Stock 1000, Honos Superbike and Superbike Cup. The 29-year-old racer finished the 2020 MotoAmerica season in second place in the Superbike Cup and third in the Stock 1000 championship. Travis Wyman also competed in the MotoAmerica King of the Baggers invitational race last October at WeatherTech Raceway Laguna Seca, scoring a fourth-place finish aboard a Harley-Davidson Road Glide. Kyle and Travis Wyman are the sons of Kim Wyman, owner of
Harv's Harley-Davidson
 in Macedon, N.Y.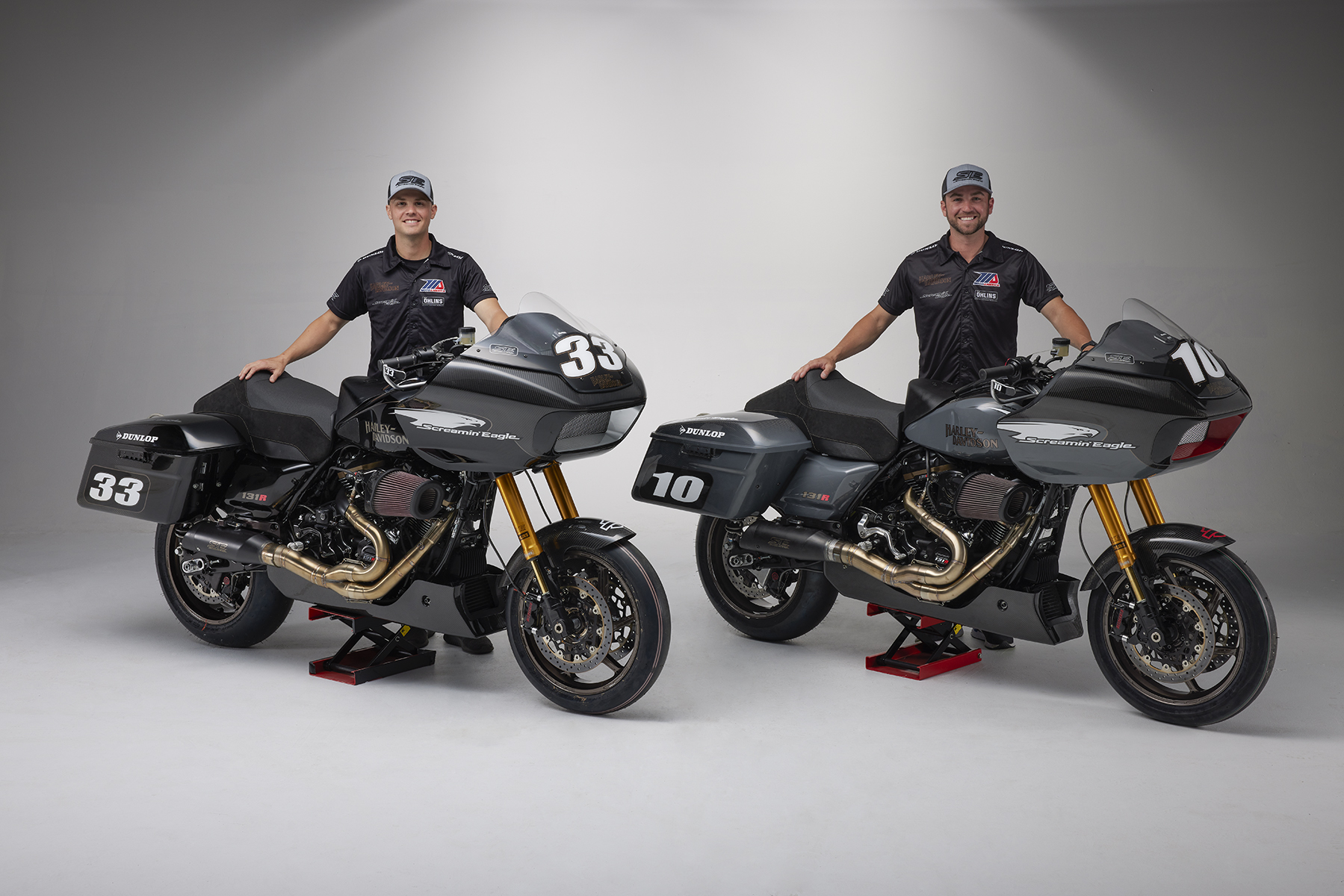 Round two of the King of the Baggers series is June 11-13 at Road America near Elkhart Lake, Wis. The series continues July 9-11 at WeatherTech Raceway Laguna Seca, Calif.
About the Screamin' Eagle® Milwaukee-Eight 131 Performance Crate Engine: The Screamin' Eagle® Milwaukee-Eight 131 is the most-powerful street-compliant performance engine offered by Harley-Davidson. Built from the bottom up in Milwaukee, this 131-cubic-inch (2147cc) Screamin' Eagle® crate engine delivers 131 ft-lb of torque to the rear wheel, and may be installed in 2017-later Harley-Davidson Touring models.
About Harley-Davidson 
Harley-Davidson, Inc. is the parent company of Harley-Davidson Motor Company and Harley-Davidson Financial Services. Our vision: 
Building our legend and leading our industry through innovation, evolution and emotion.
 Our mission: 
More than building machines, we stand for the timeless pursuit of adventure. Freedom for the soul. 
Since 1903, Harley-Davidson has defined motorcycle culture with an expanding range of leading-edge, distinctive and customizable motorcycles in addition to riding experiences and exceptional motorcycle accessories, riding gear and apparel. Harley-Davidson Financial Services provides financing, insurance and other programs to help get Harley-Davidson riders on the road. Learn more at 
www.harley-davidson.com
.