Photography and commentary by Jack McIntyre of Iron Trader News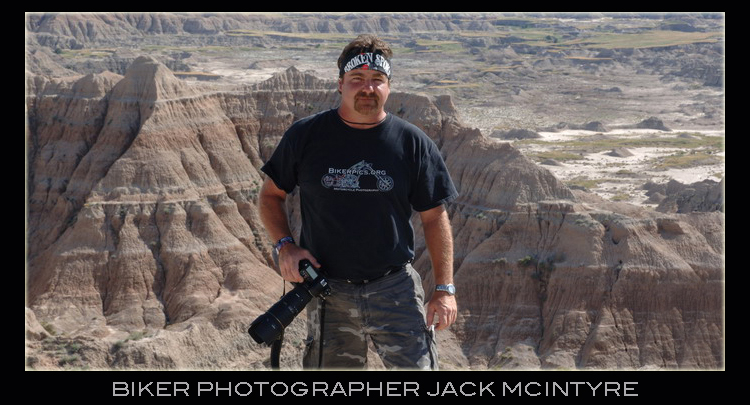 STURGIS UPDATE: Our Commander & Chief, Marilyn Stemp

has been in Sturgis prepping for the rally for a few weeks now. I will try to grab her images as they pop up along with others I see on Social Media that catch my eye, and I'll share them with you. If I know the person that shot the pic, I will of course give credit.
Each day I will try share with you all, images from my past & and present that have
meaning to me. I hope you enjoy them as well. If you have any picture requests,
email me: jack@bikerpics.org  All images are under copyright protection.
––––––––––––––––––––––––––––––––––––––––––––––––––––––––––––––––––––––––––––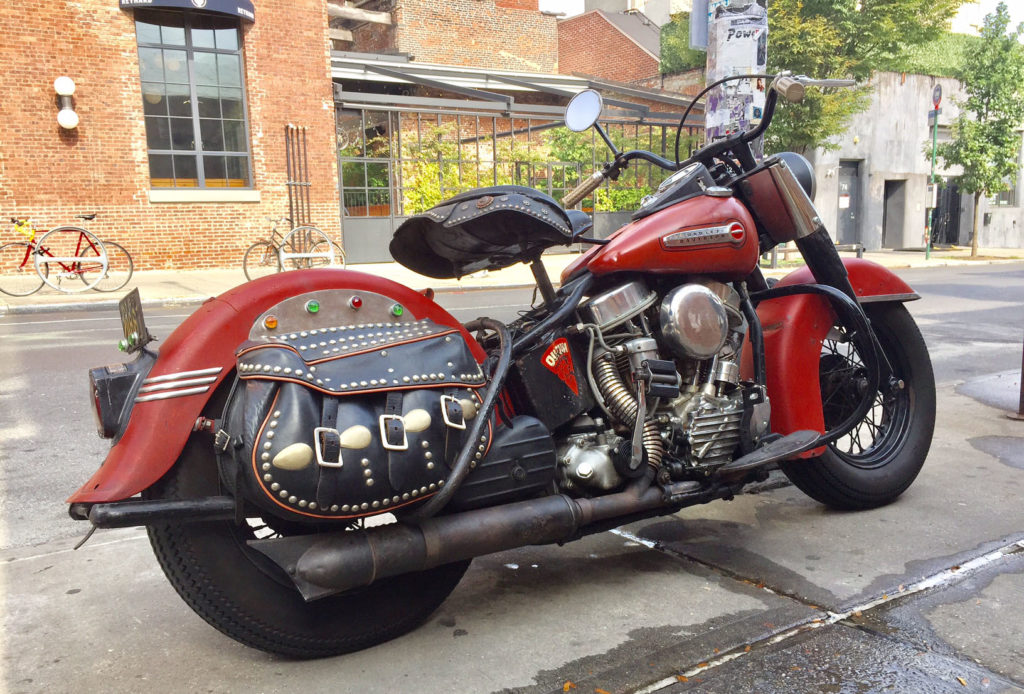 The Indian Larry Block Party 2017, you never know what's parked out front.
Scott Jacobs Studio, Sturgis Painting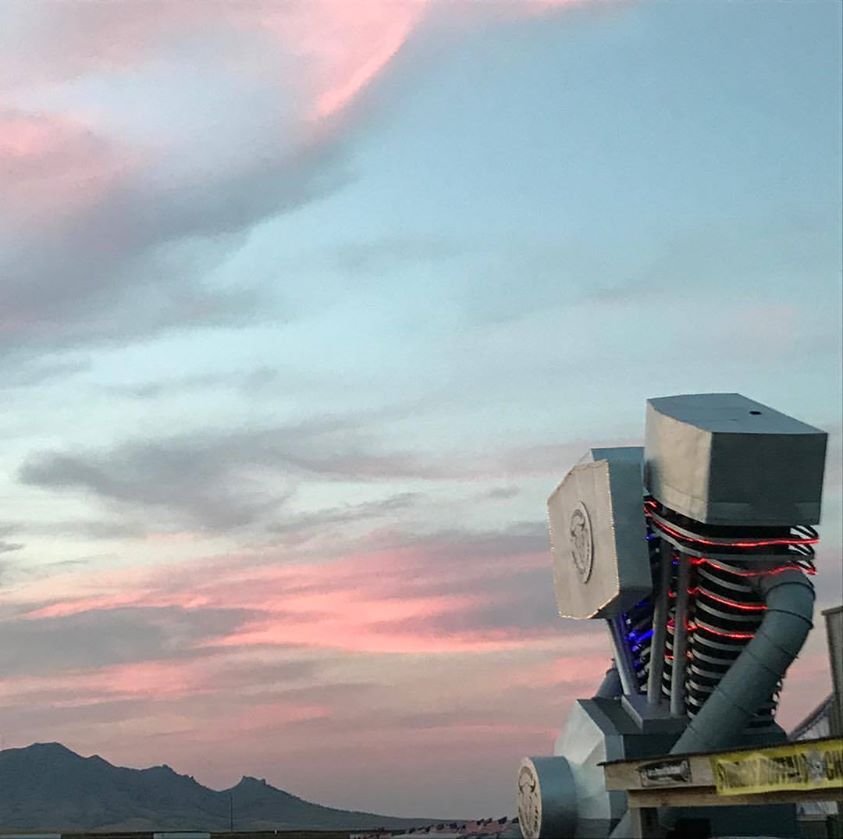 Crossroads, at the Buffalo Chip, Photo by Marilyn Stemp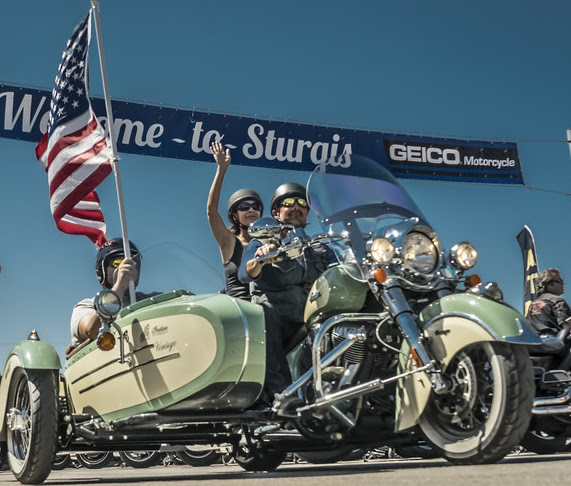 Welcome to Sturgis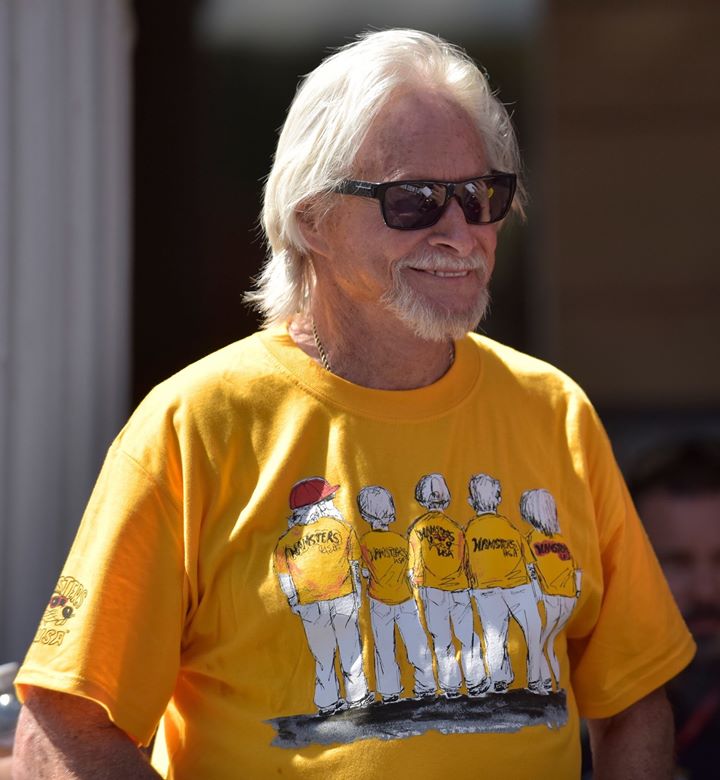 Love this guy! Pic by Marilyn Stemp
Here's a short video I put together some years back. Lots has changed since then, enjoy the ride
through the Black Hills to the Broken Spoke.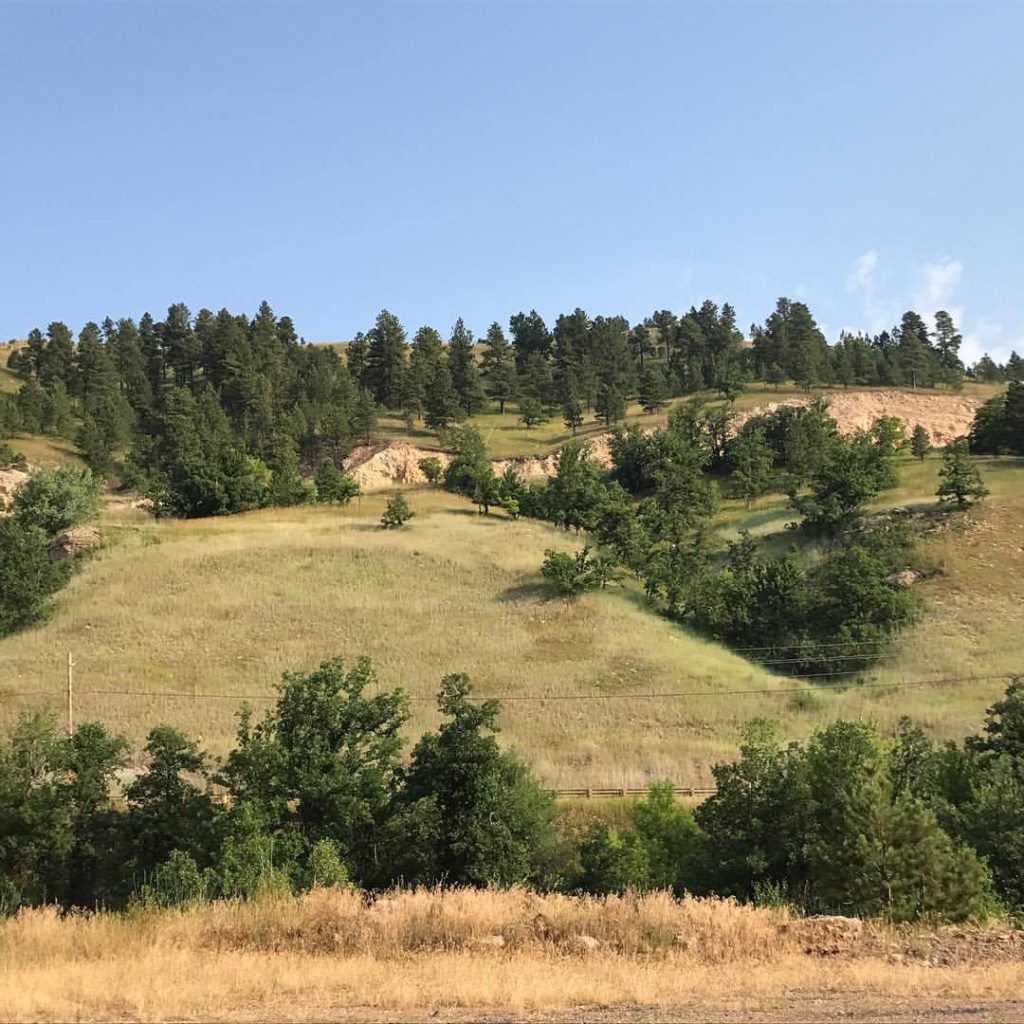 Hello Black Hills! — at Deadwood Historic District. Photo by Marilyn Stemp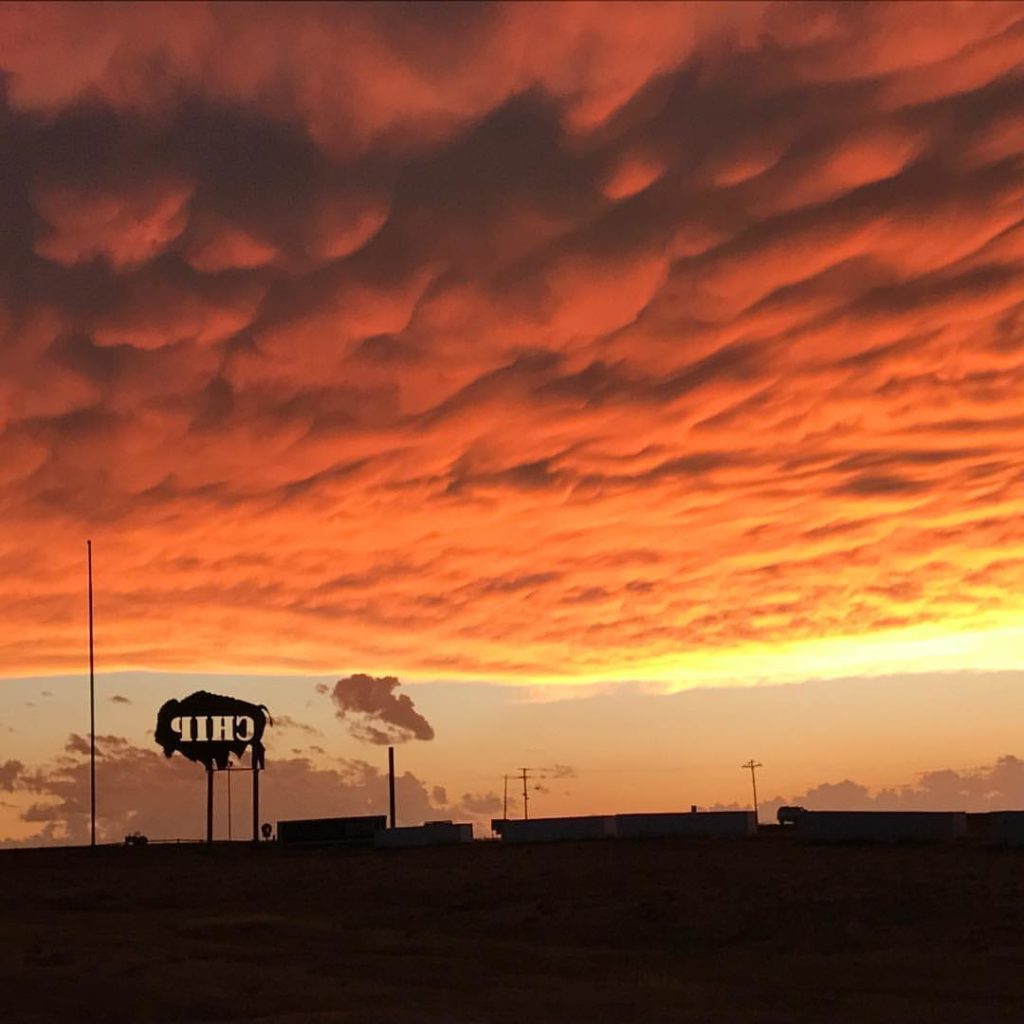 Sunset at the Buffalo Chip, image by Marilyn Stemp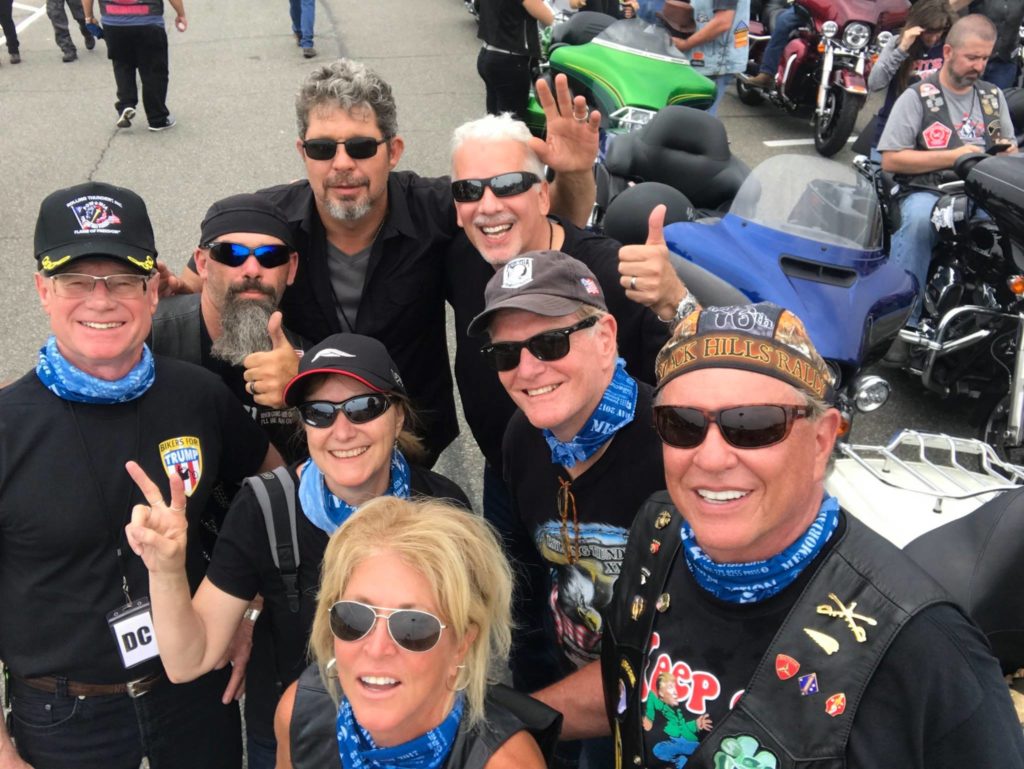 These people have fun anywhere! Next stop: The Legendary Buffalo Chip! — with Chris Cox, Laura Moretti Moore and Chuck Sullivan.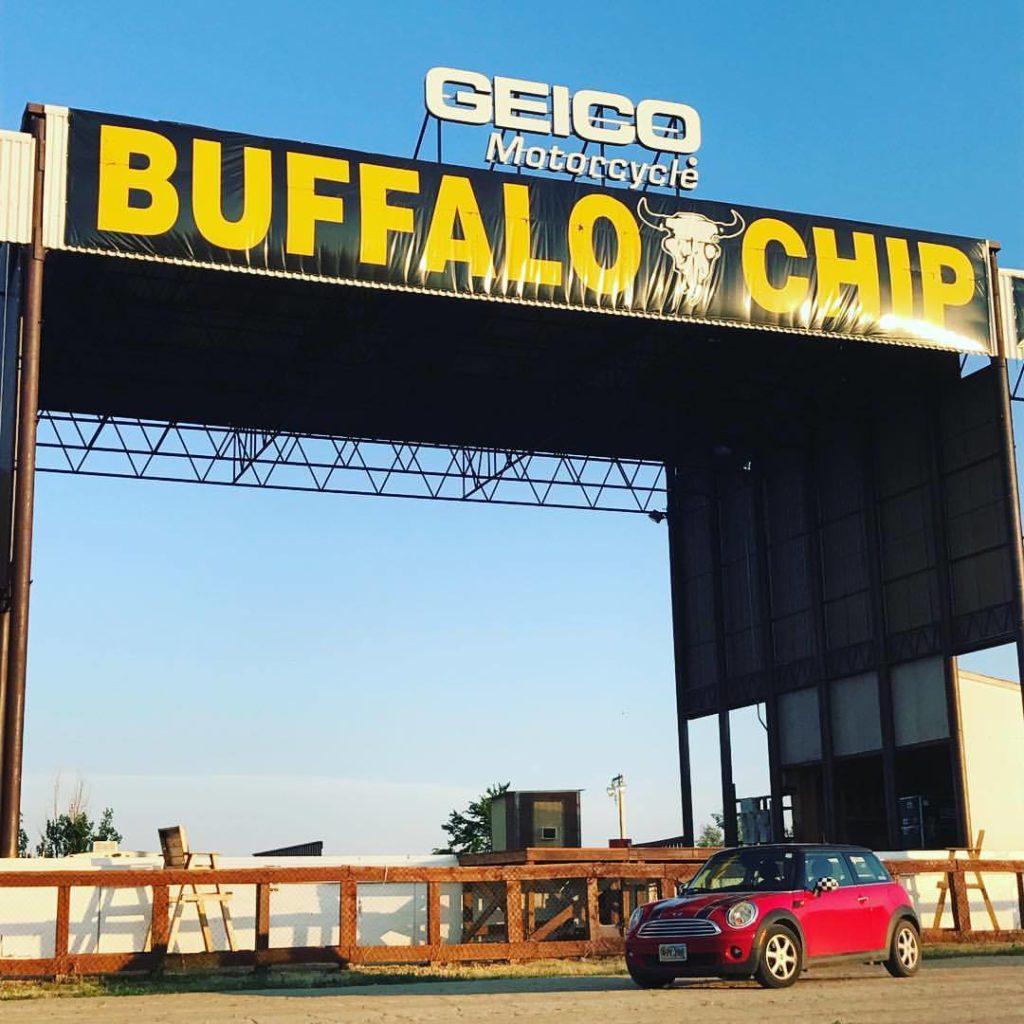 Does this race track make my mini look big?#thelegendarybuffalochip #sturgisrally2017 #lovemycar — at The Legendary Buffalo Chip.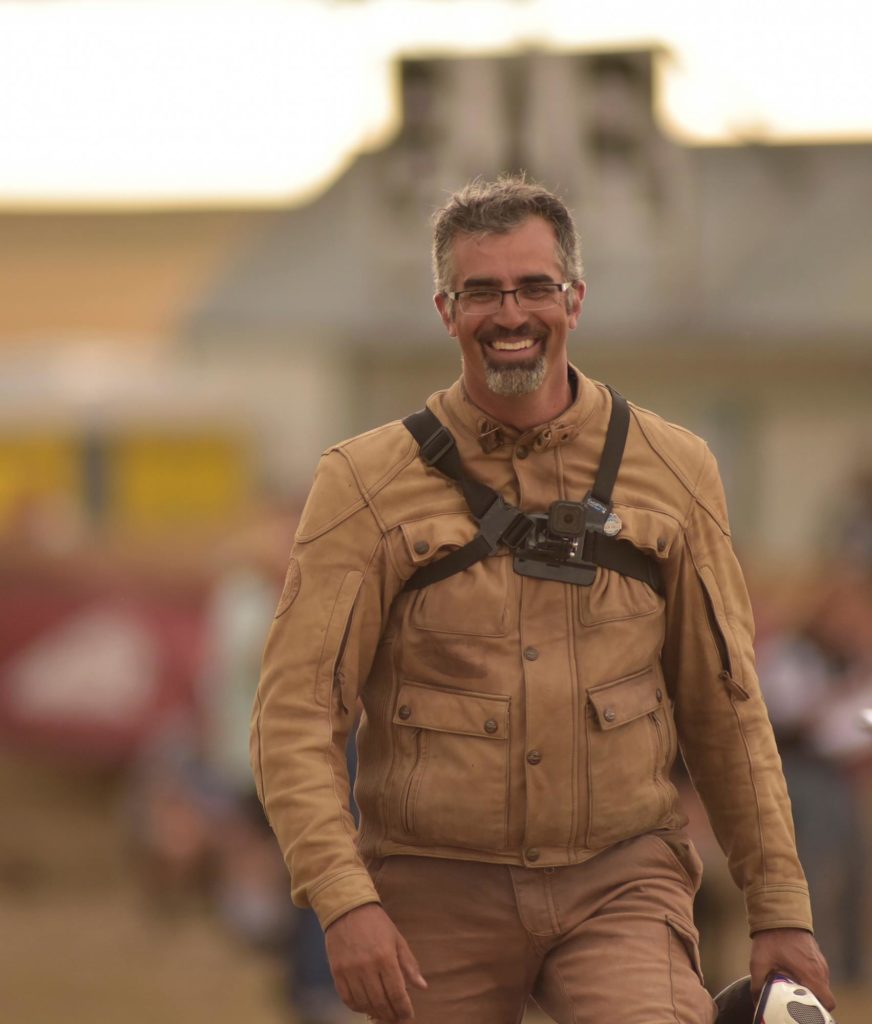 Having fun at the Buffalo Chip – Photo by Marilyn Stemp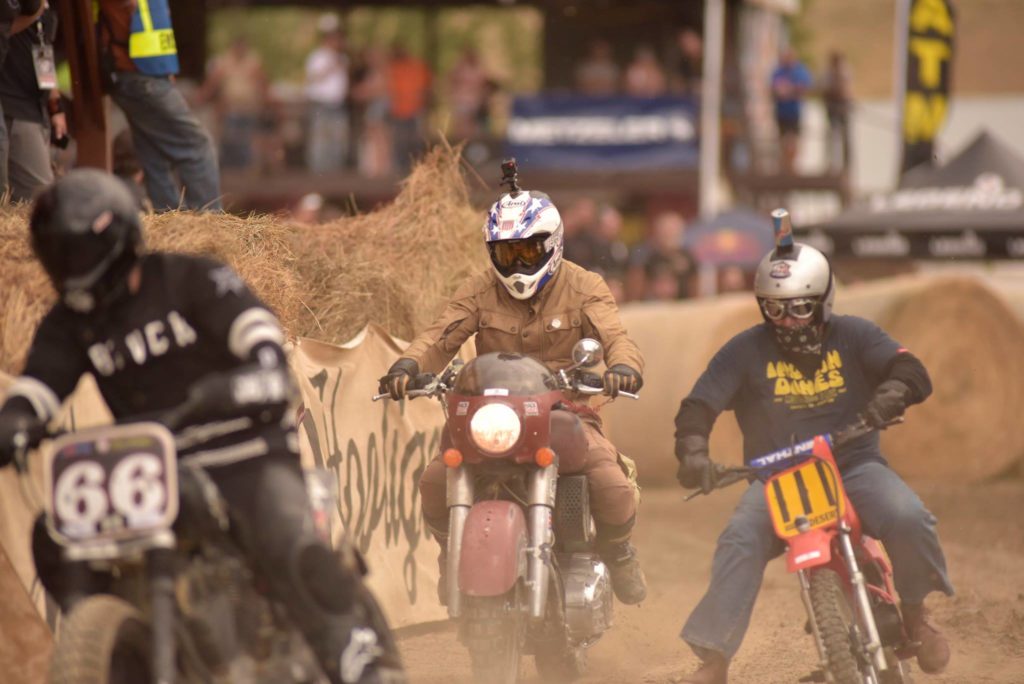 Back of the pack in practice – I was like third from last in a pack of eight or so in the final race – Yes I beat the little Honda! Photo by Marilyn Stemp
STURGIS IMAGES 2017, SEE ABOVE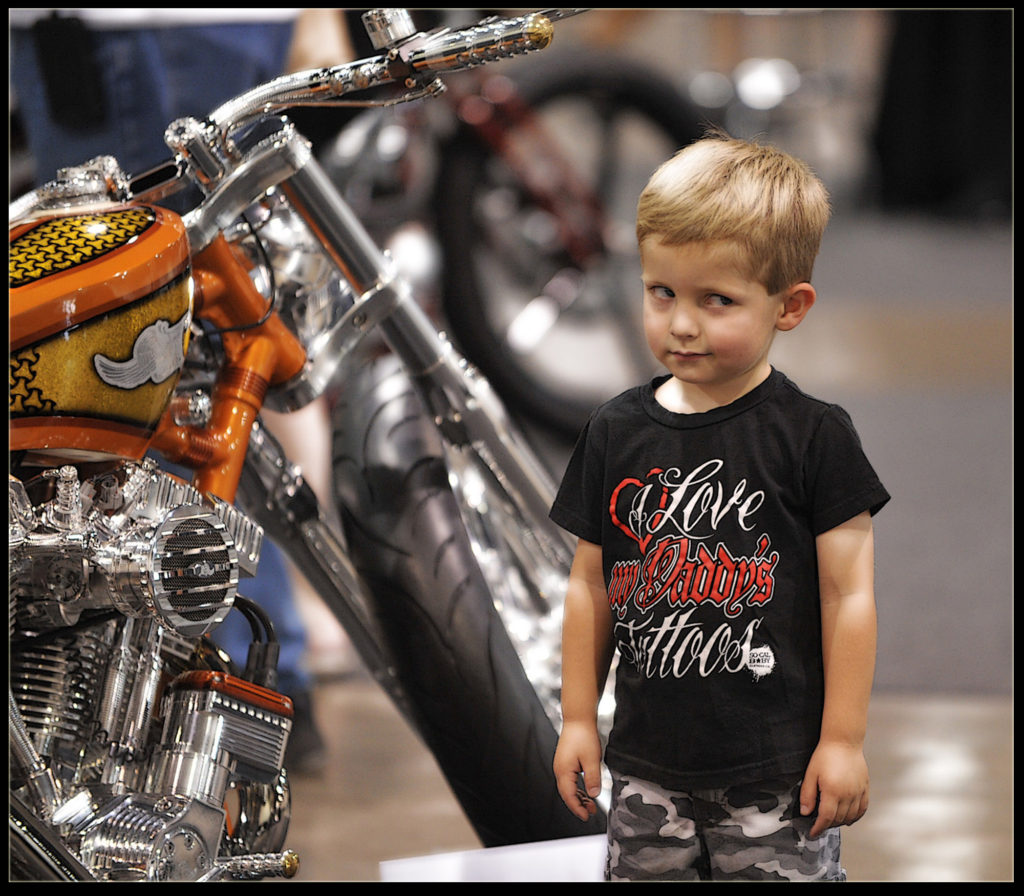 6/14/17: "Oh comeon' Mom, a rigid?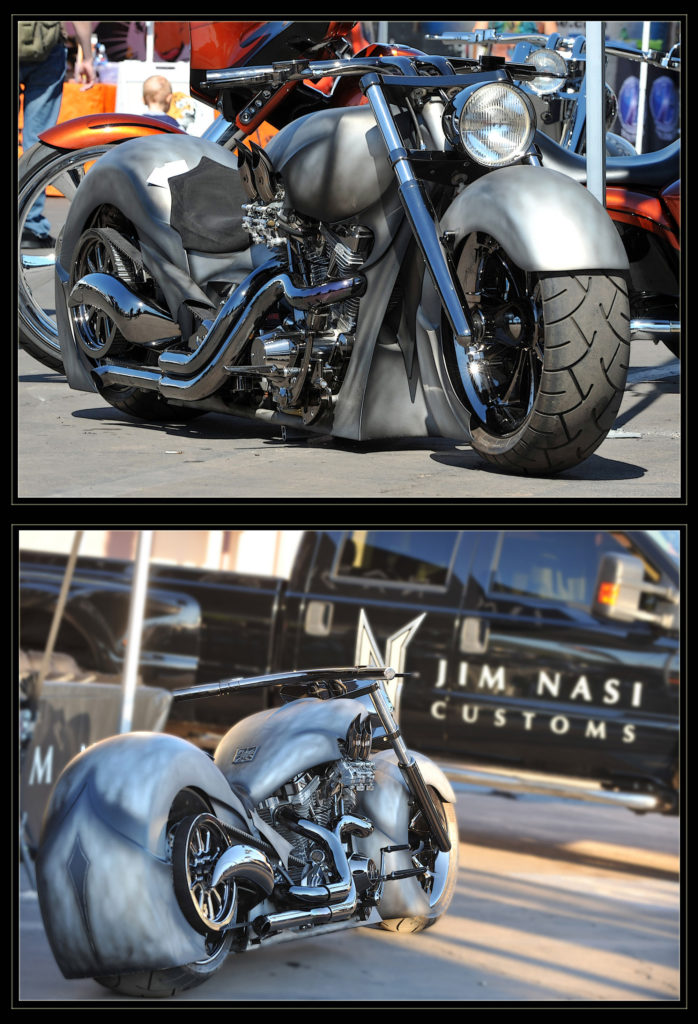 6/13/2017: Jim Nasi, Bad to the Bone.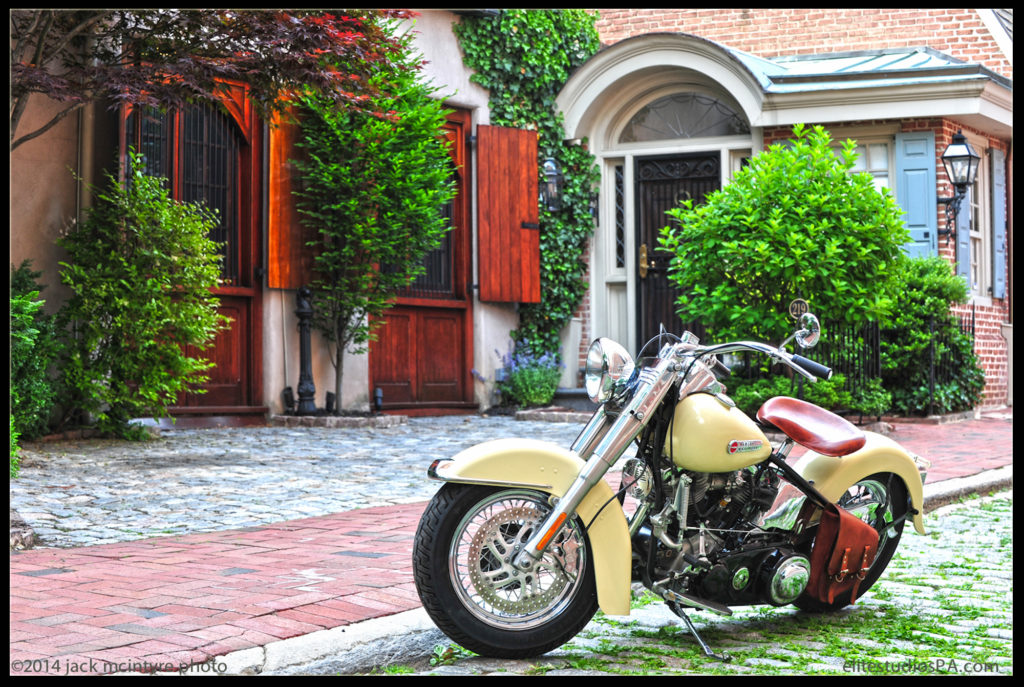 6/5/2017: Old School Harley-Davidson in Old School Philly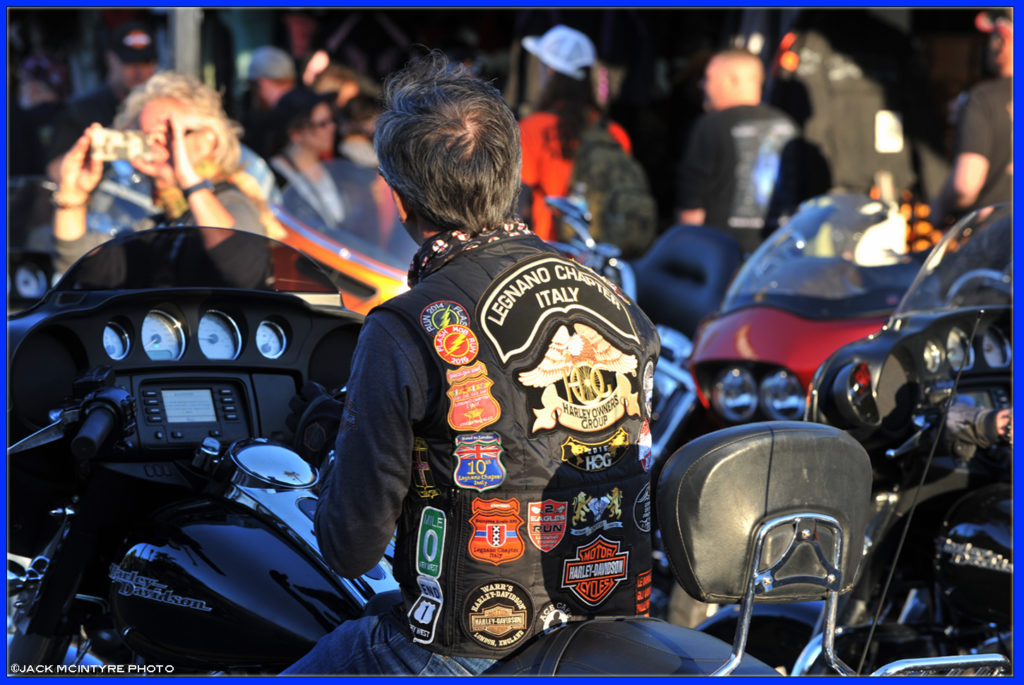 6/4/2017: Daytona Beach, Hog Italy, so cool to see this all the time.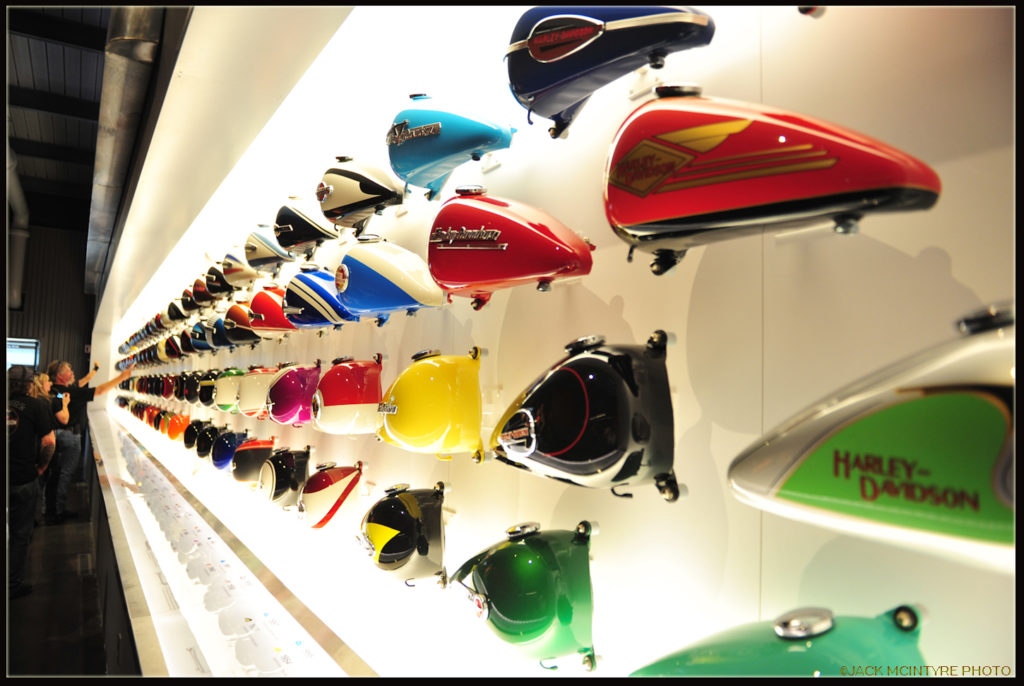 5/31/2017: HARLEY-DAVIDSON Museum, Milwaukee. Incredible place!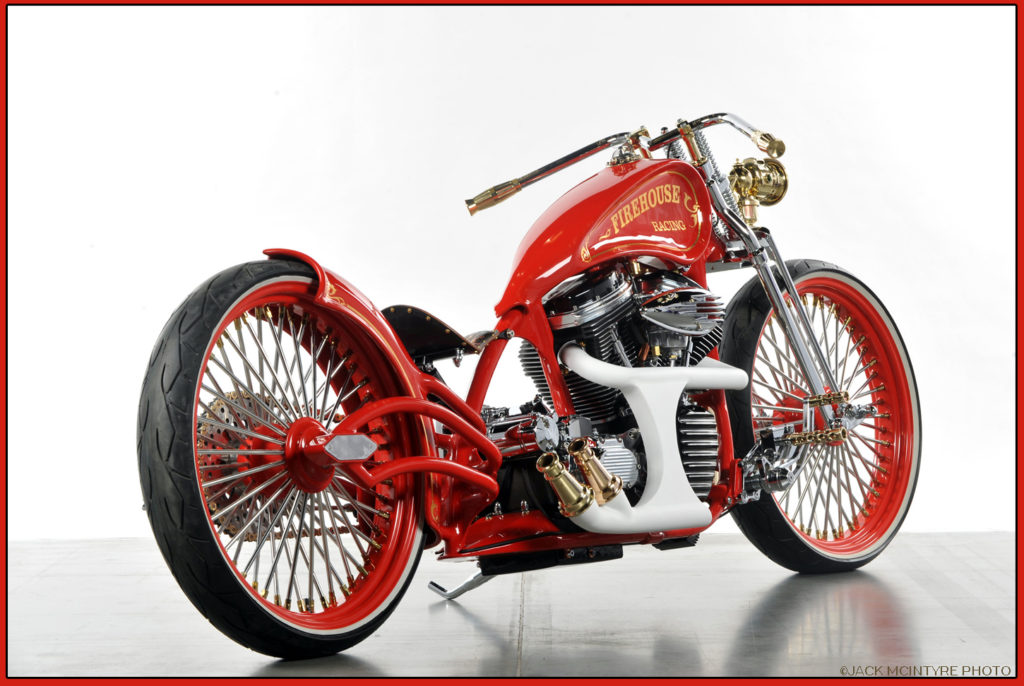 5/30/2017: FIRE BIKE, IMS TOUR, 2012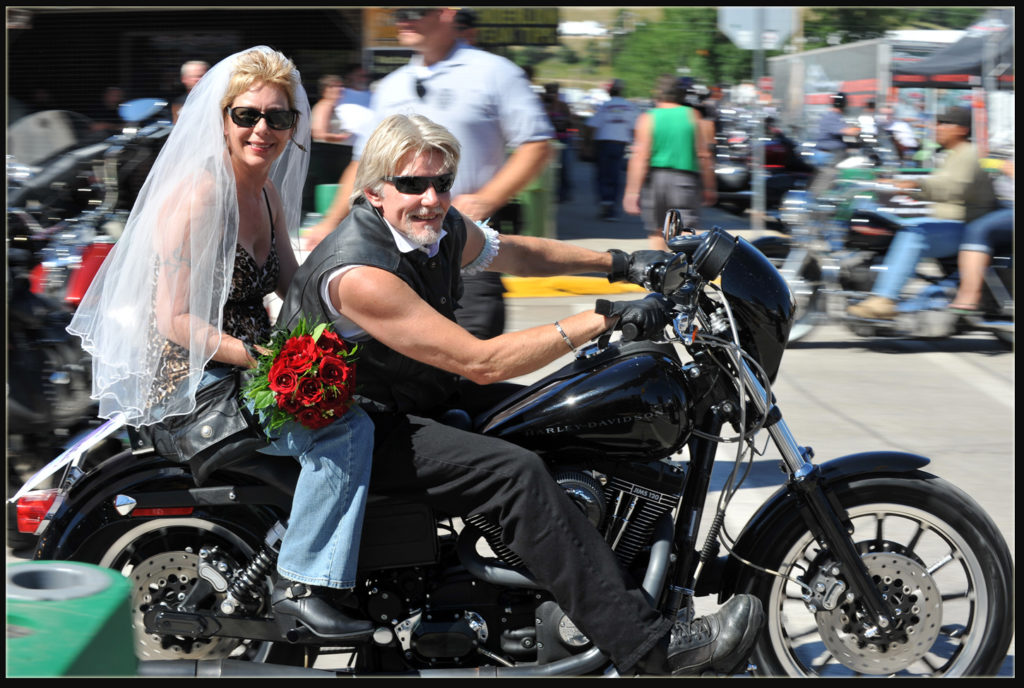 5/29/2017: Happy Bride & Groom, Sturgis 2012.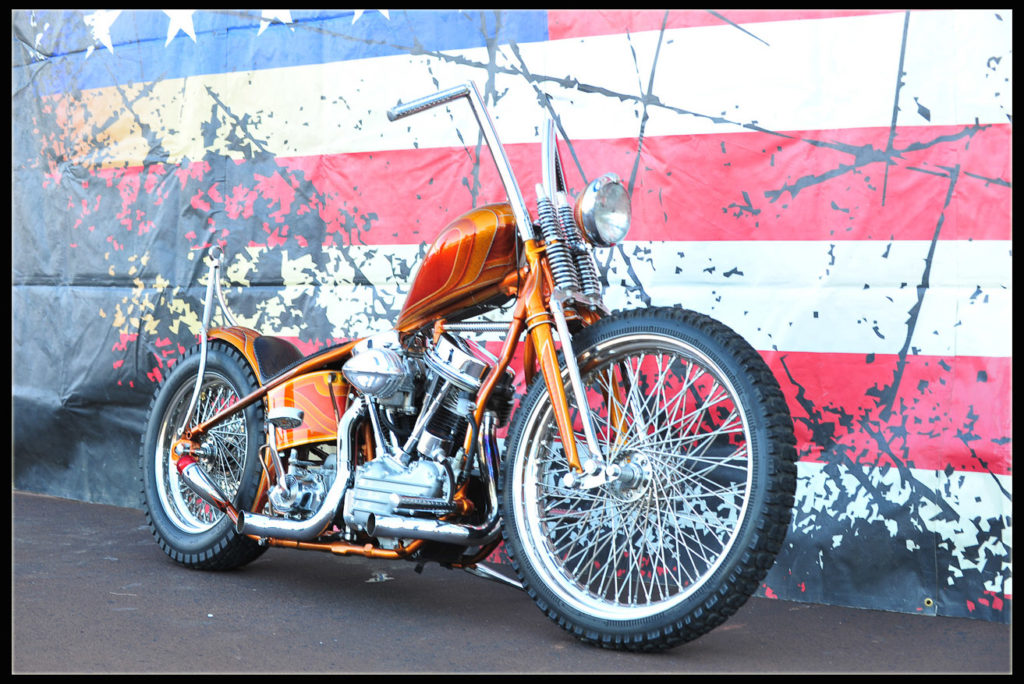 5/28/2017: Warren Lane build, Rat's Hole Custom Bike Show, Daytona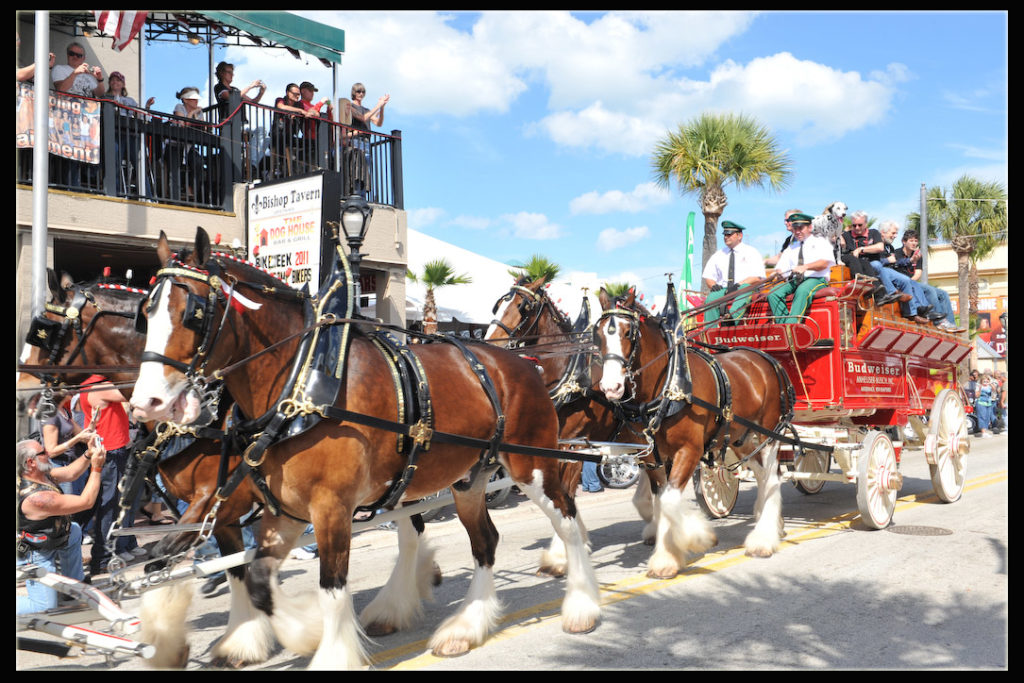 5/27/2017: True Horsepower, Daytona Beach Bikeweek 2014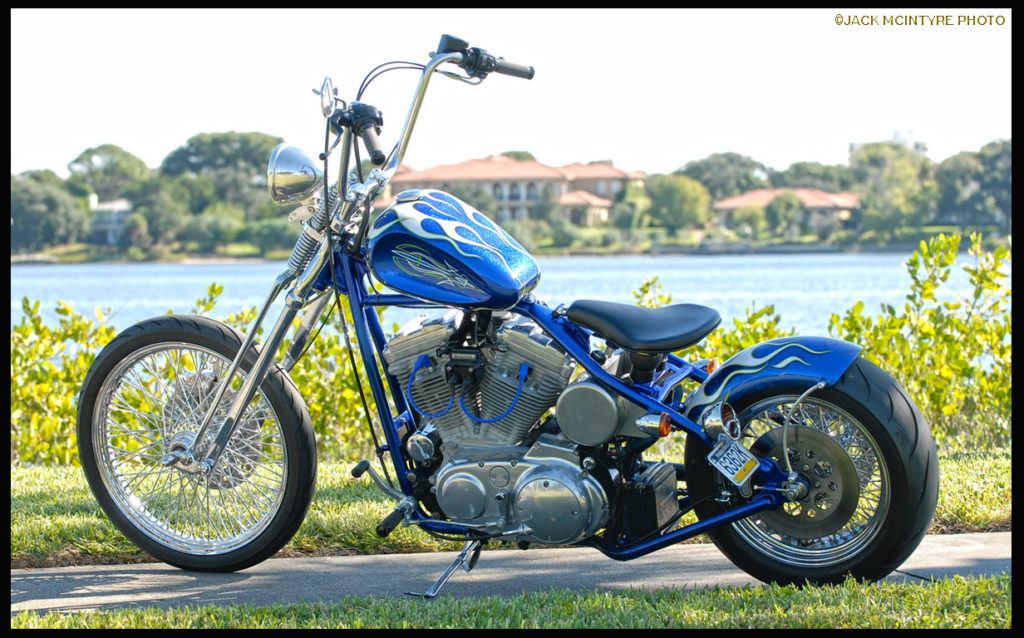 5/25/2017: A cool Johnny Mac's Chopper House Bobber, taken in
Daytona Beach during Biketoberfest 2015.
5/24/2017: The extremely fun Hog's and Heifers, Las Vegas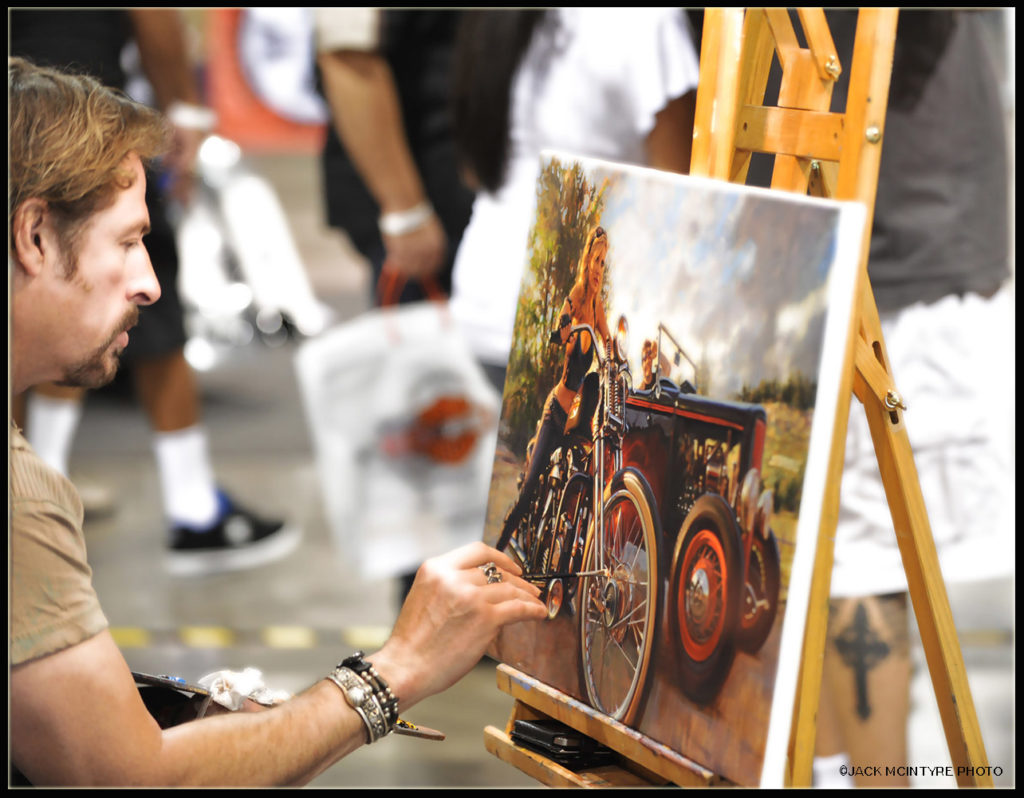 5/23/2017: Painter David Uhl making his magic.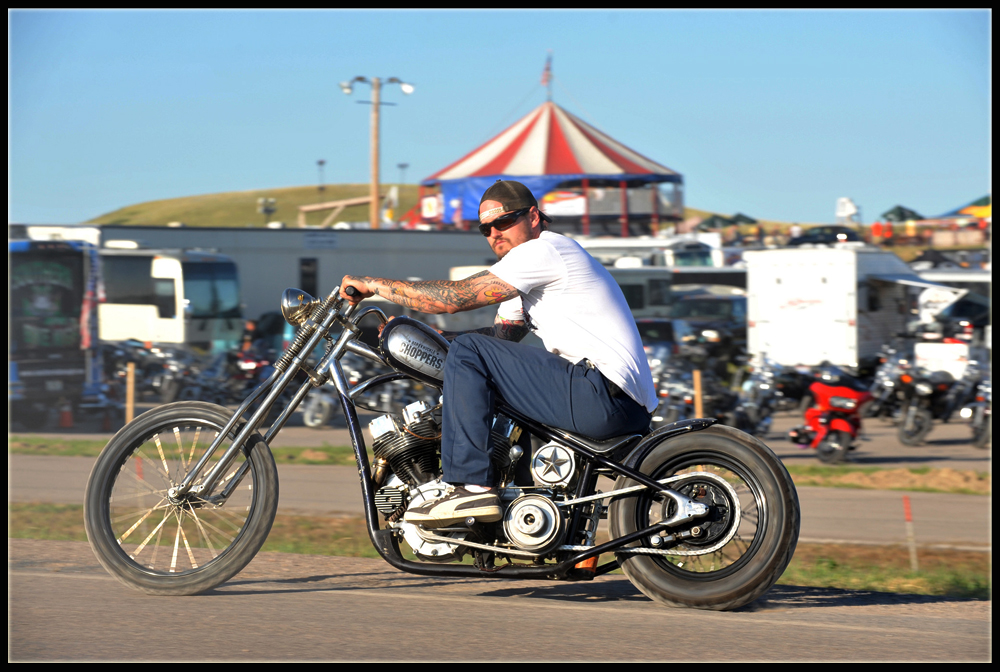 5/22/2017: Departing the Broken Spoke, Sturgis 2010.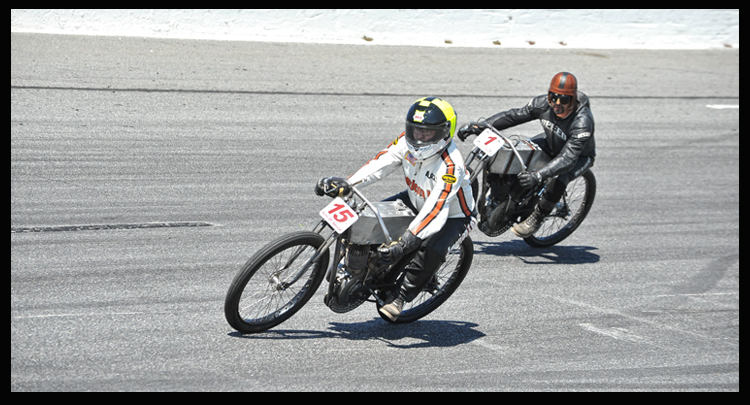 5/21/2017: Buzz Kanter with Billy Lane, Son's of Speed 2017.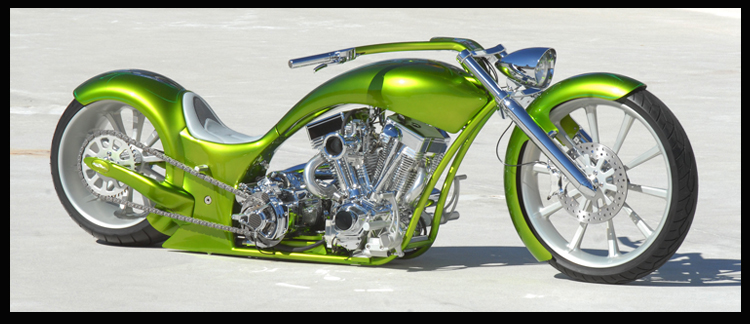 5/20/2017: Rat's Hole Custom Bike Show, Daytona 2010.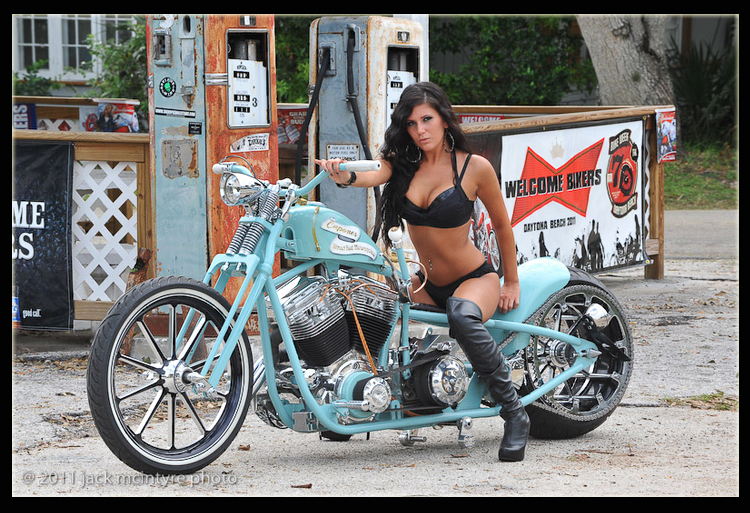 5/16/17: Meet Michelle, my long time motorcycle model. While in Daytona a few years back,
we visited an old school gas station with the crazy cool chopper by Capone.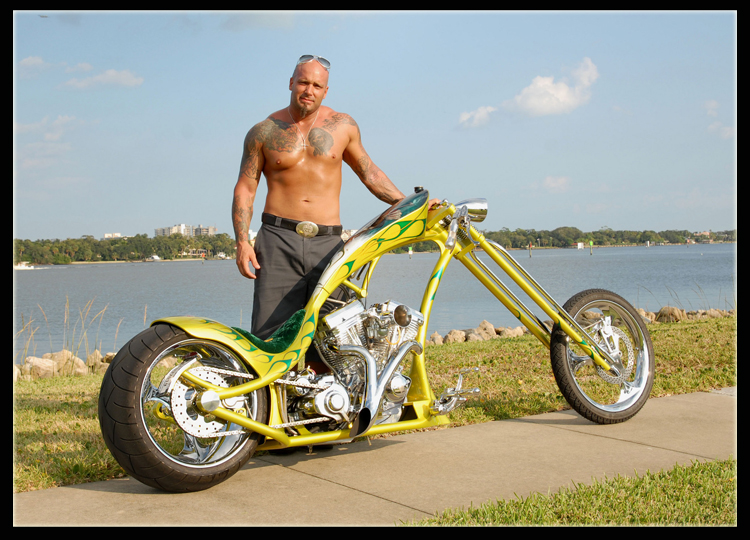 5/8/17: Jerry Graves, sadly this amazing builder passed away several years ago.  Jerry was
larger than life. He had his daemons, but when in his presence, you could feel the
intensity and creativeness. I did shoots with Jerry and his bikes that will never make
the magazines, however I may one day release them to a publisher if the right
art of motorcycles book should arise.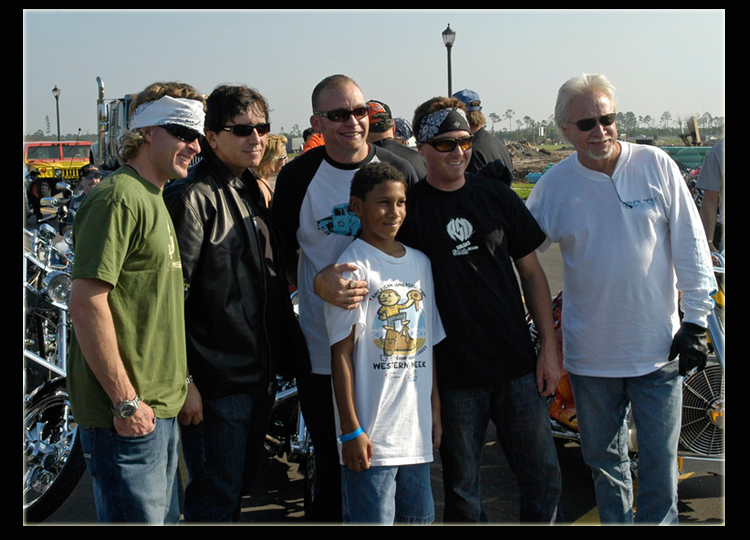 5/7/17: During a charity ride in Daytona, I grabbed this shot with Arlen Ness, Roland Sands, the late
Johnny Chop, Eddie Trotta, and Jessie Rooke.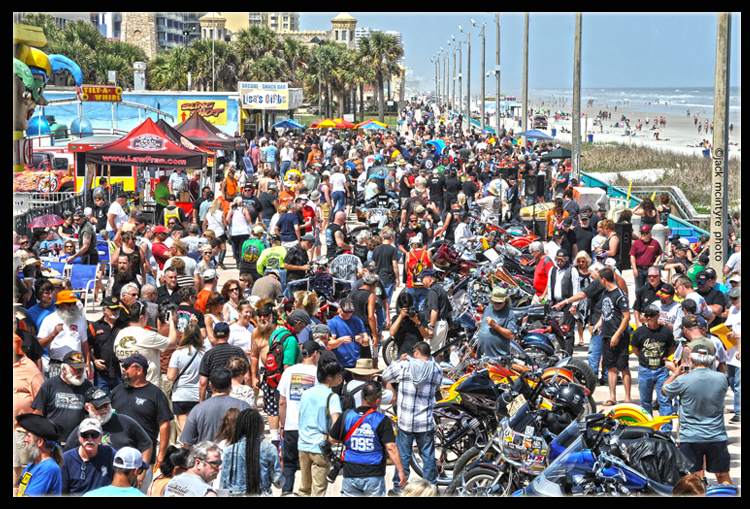 5/6/17: The Boardwalk Custom Bike Show, Daytona Biketoberfest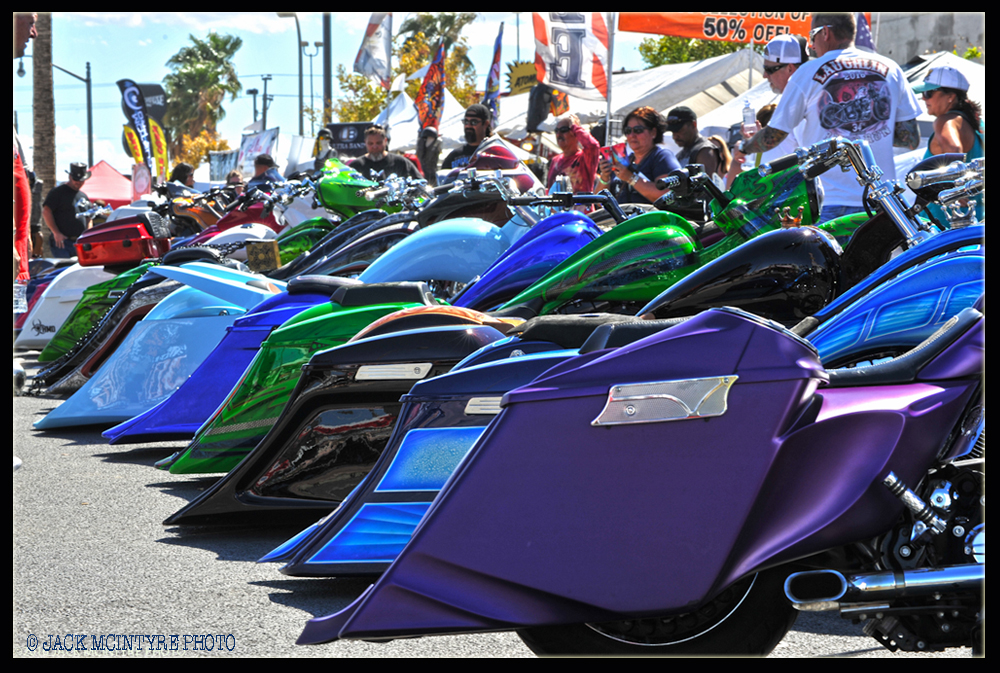 5/5/2017: The SWOOP of bagger colors, 2017 Las Vegas Bikefest Baddest Bagger show.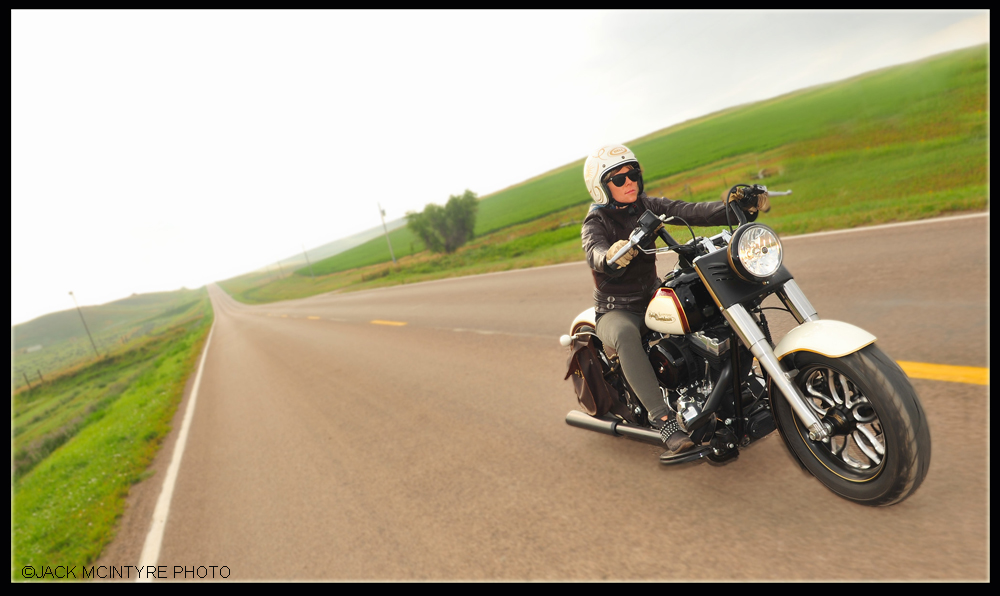 5/4/17: Now this was a really cool morning in Sturgis. Marilyn Stemp arranged for me to shoot with
TV personality Jessie Combs, she was great to work with, I was on an ATV sitting backward
shooting Jessie with this amazing backdrop.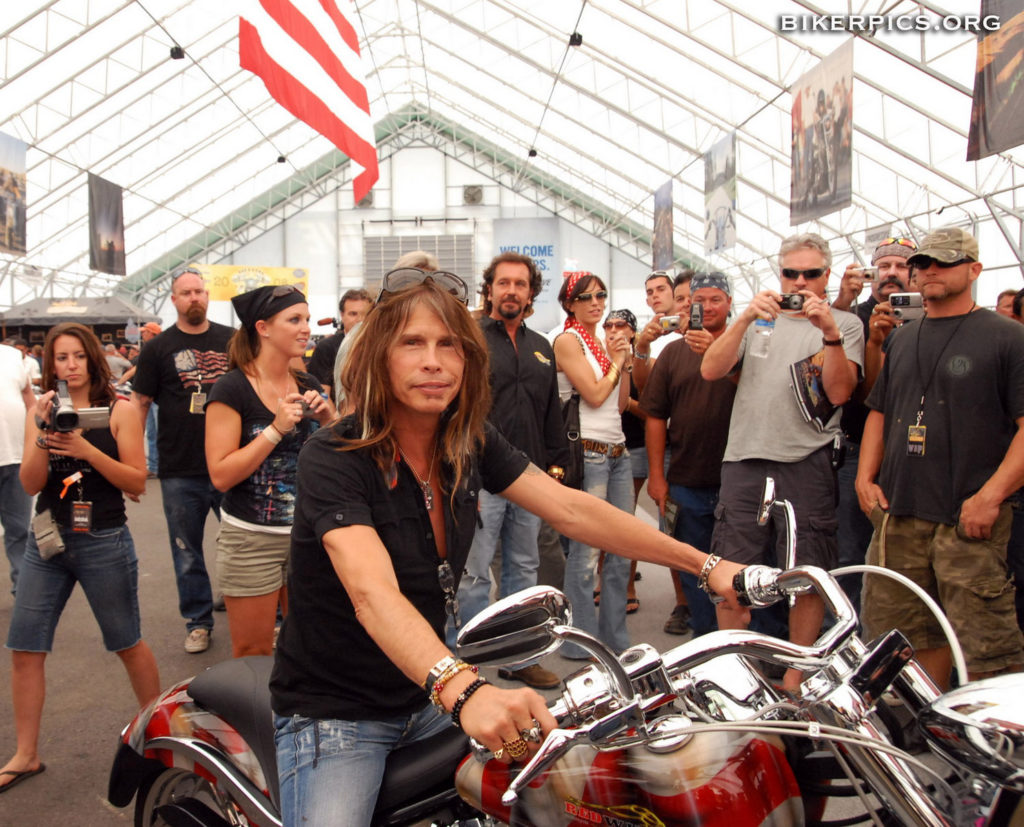 5/3/2017: While on a short tour with Steven Tyler, and yes, you may get more of him from me…, I grabbed
this in Sturgis a few years back. Always pleasant, always engaging to the fans.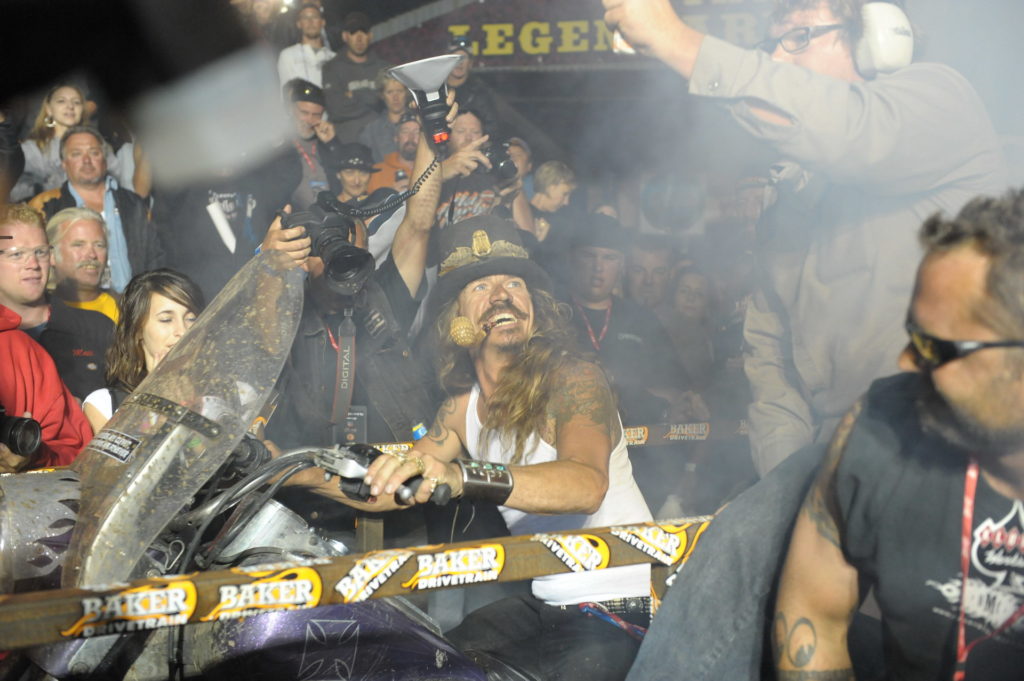 5/2/2017: Bean're at the Baker Burnout, Buffalo Chip Sturgis. Classic Bean're.
5/1/17: Master Builder Doug Keim through the year has produced some of
the most fantastic bikes on Earth. This particular one has it's own special story,
so Doug gave me a ring one day to visit the shop to shoot it.
Little did I know that Doug had his eye on a simply wild spot to make this happen.
Right outside the shop, one wall, perfect sunset. To this day, this is
one of my favorite images, ever…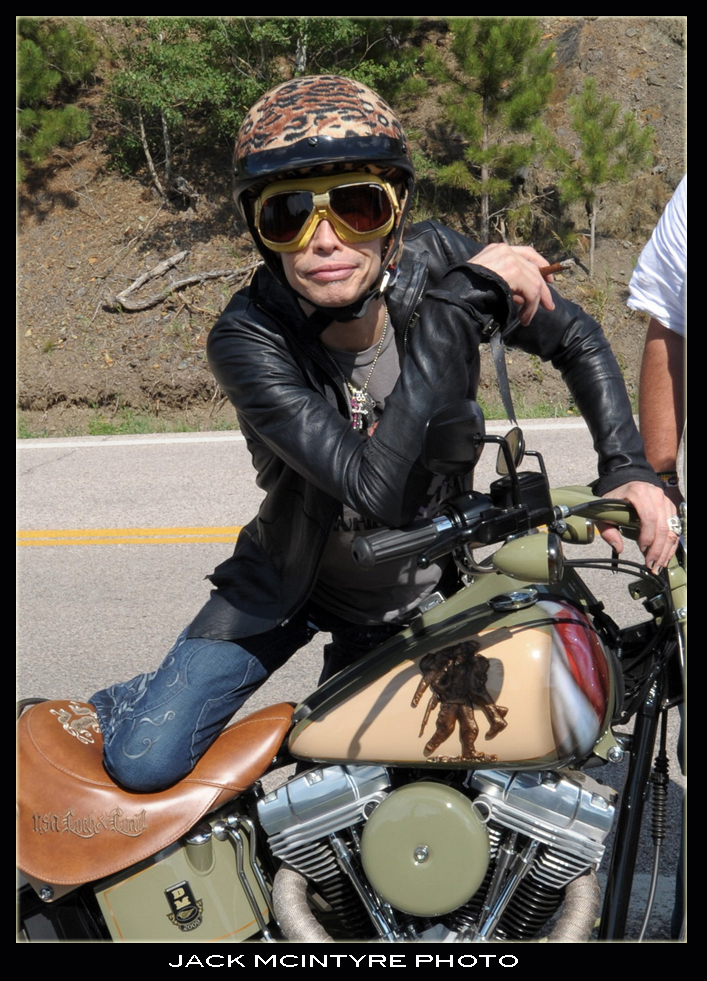 4/31/17: Guess Who…  Yes, it's Mr. Steven Tyler. A few Sturgis rallies ago, I,
along with a handful of others, rode the Black Hills with him & I was even fortunate enough
to spend the entire week with him& the rest of the band.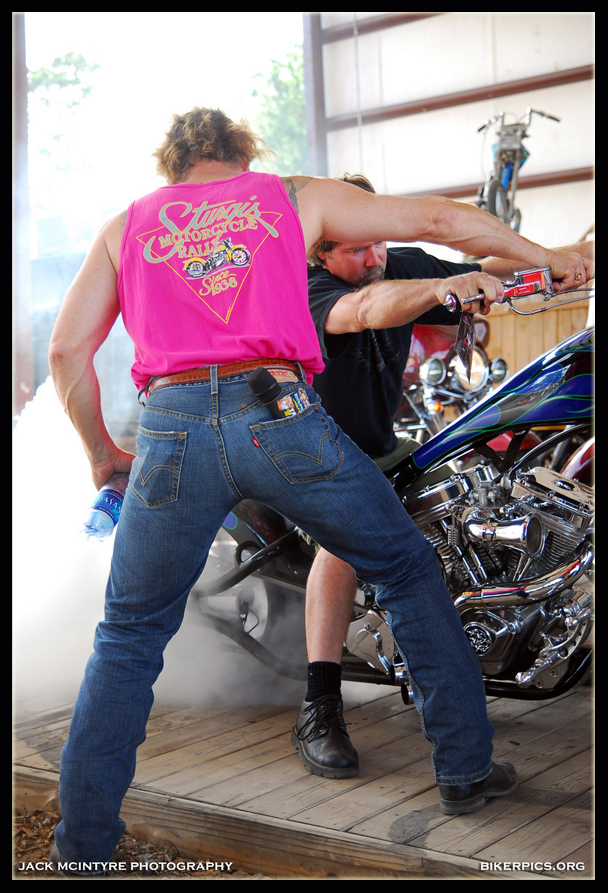 4/30/2017: Jay Allen with the late great Brad "The Wrench" Rule. I have many
images from this particular rally, but this one jumped out at me. Brad was a great dude,
I hung around with him many years ago & wow did he build some wild bikes.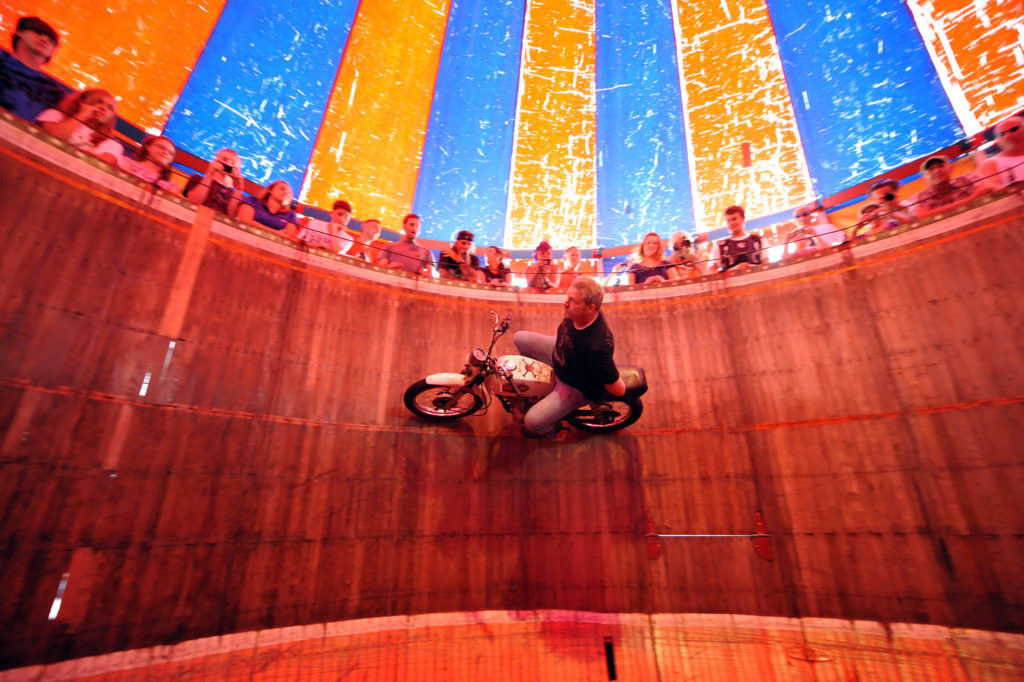 4/29/17: Ever been in the center of the Wall of Death? Its a
rather cool view as you can see. Better have your camera set to high speed because you'll need it.
I shot this at the Wharf Rat Rally in Nova Scotia several years ago. I have to say,
I wasn't sure what to expect but the town ALL came out in support of this great event.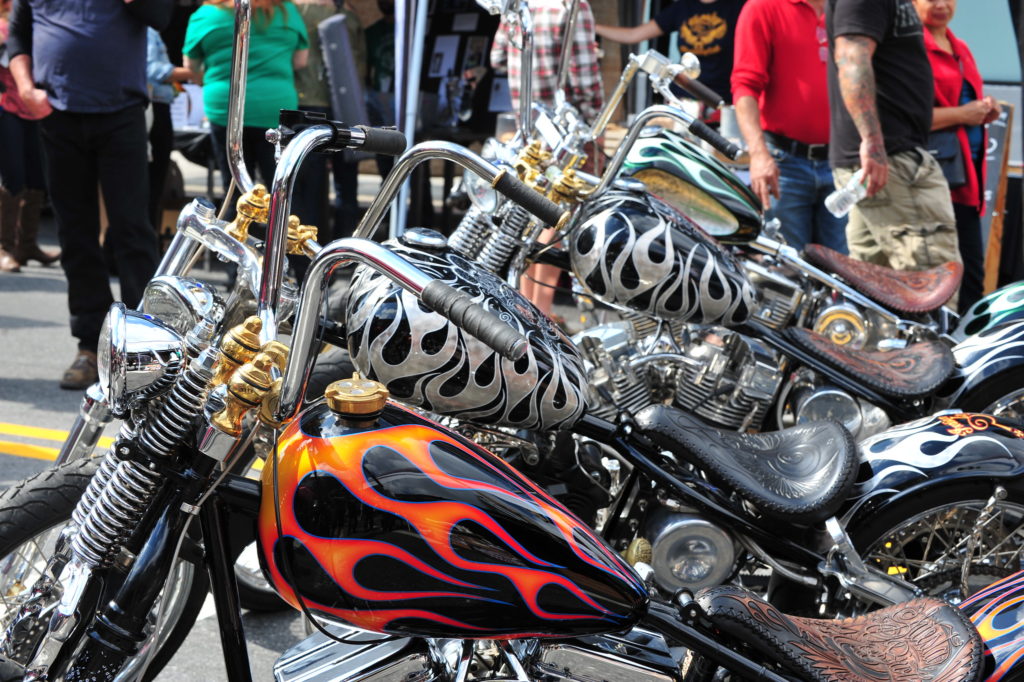 4/28/17: The beauty of the Indian Larry Motorcycles in a row.
I've personally shot every motorcycle that they have every produced,
and maybe one day I will release them all, but the block party which they throw
yearly is the place to get an up close & personal view of the magic they produce.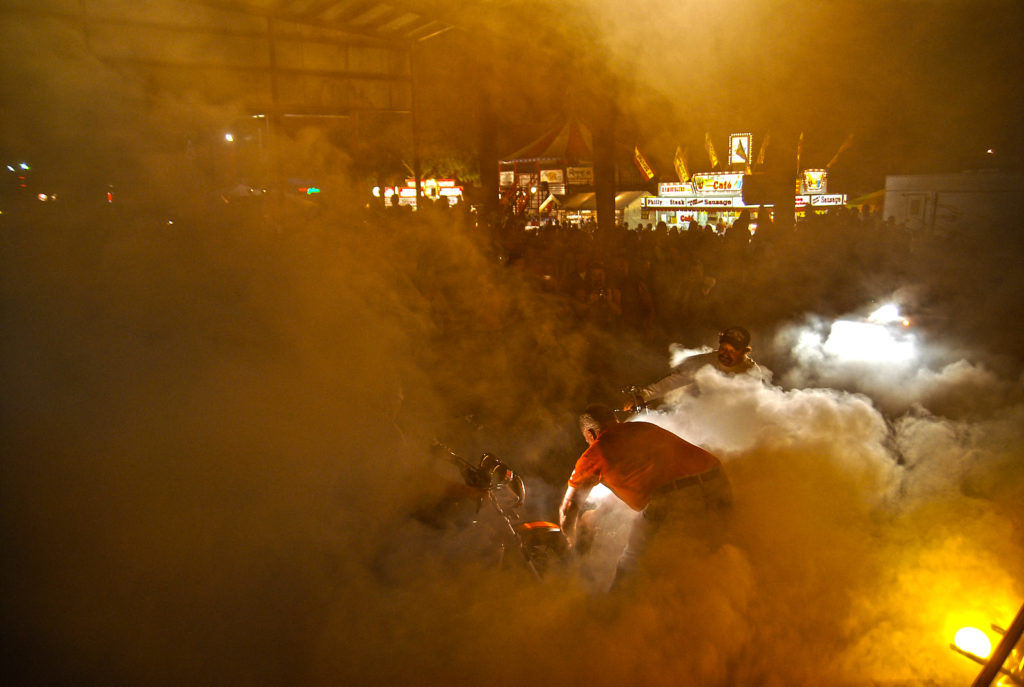 4/27/2017: Back in the day, LOL, seems like it anyway, but probably around 2002 – 2008? maybe,
Myrtle Beach Bikeweek was the place to be. Saloons such as the Broken Spoke
were the place to be all day all night. Jay Allen was the master of creating the best
environment that any bikers could roll into & feel at home. The Broken Spoke stage burnouts
were fantastic. Myrtle, Daytona, Sturgis, didn't matter. He always had the best
entertainment at each rally, and continues to today.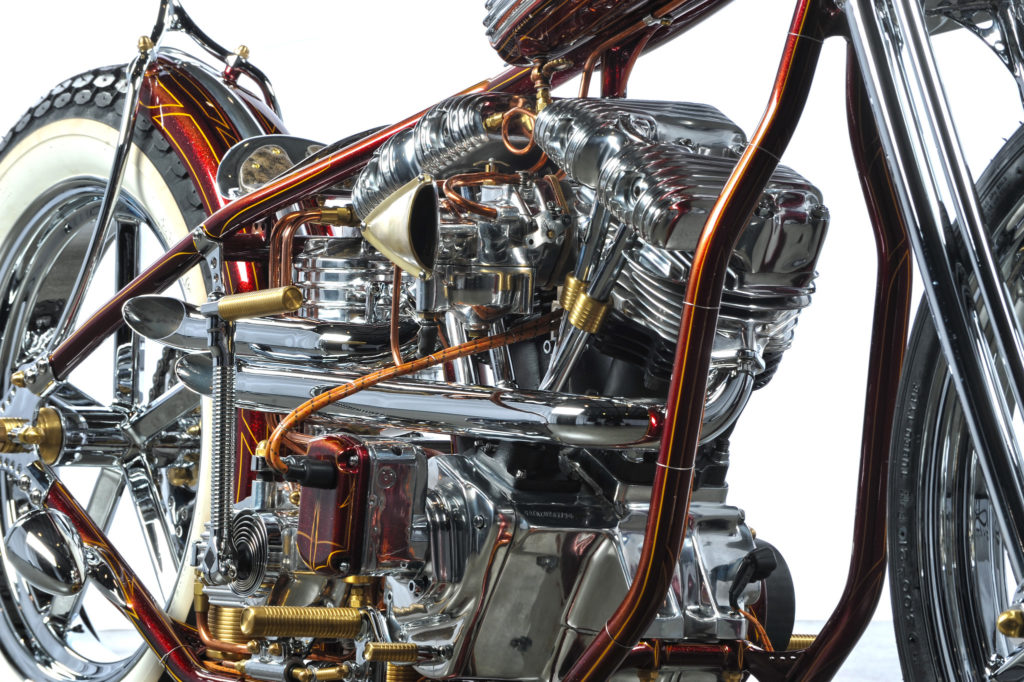 4/26/2017: I can't even remember the year, a few back… but I shot this beauty
before any of the mags grabbed it. Created by Rick Bray of RKB Kustoms,
I ran into Rick while I was shooting for Bikerpros at the J&P Cycles Ultimate Builders
show in San Mateo, CA. At a show with so many great rides, this one just stood out.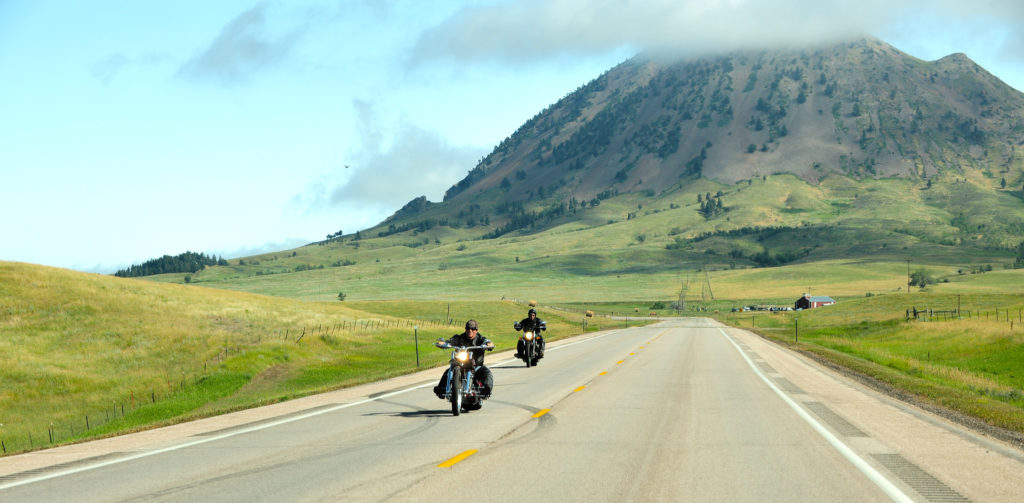 4/25/2017: Ahhhh, Sturgis. No where like it anywhere. Riding like I've never
done before with no intention of stopping. God's country, literally. If you've never been, you must.
If you have been, consider yourself privileged.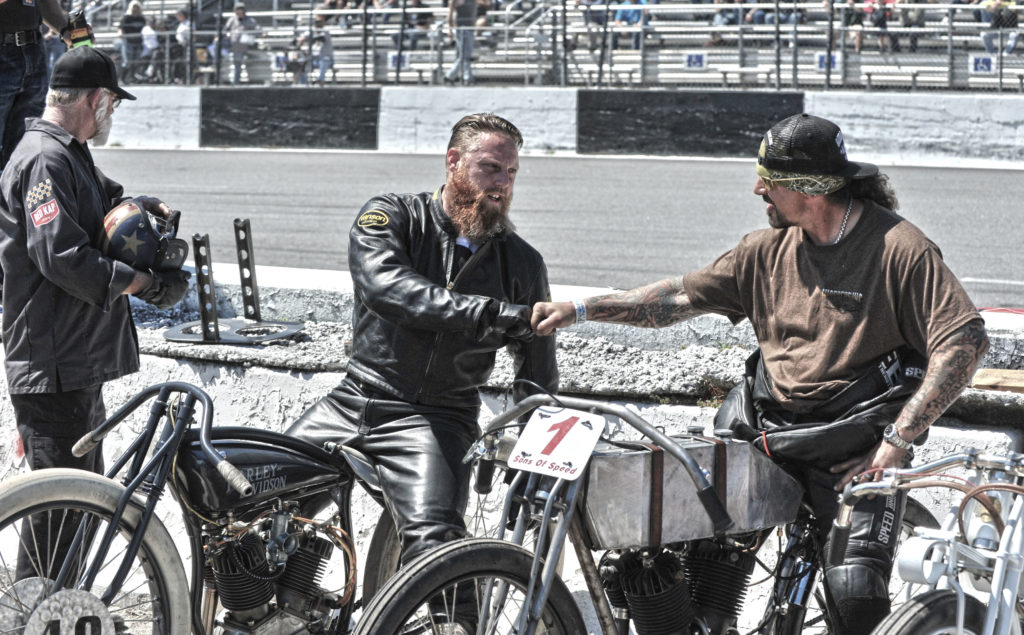 4/24/2017: My highlight of 2017 so far was shooting the Son's of Speed races for
Billy Lane at this years Daytona Bikeweek. It was an amazing exhibition of
sportsmanship, a mechanical wonderland, and as if I was transported back to 1910.
I've never felt or experienced anything like it and look forward to
doing it all over again. See more images by clicking HERE.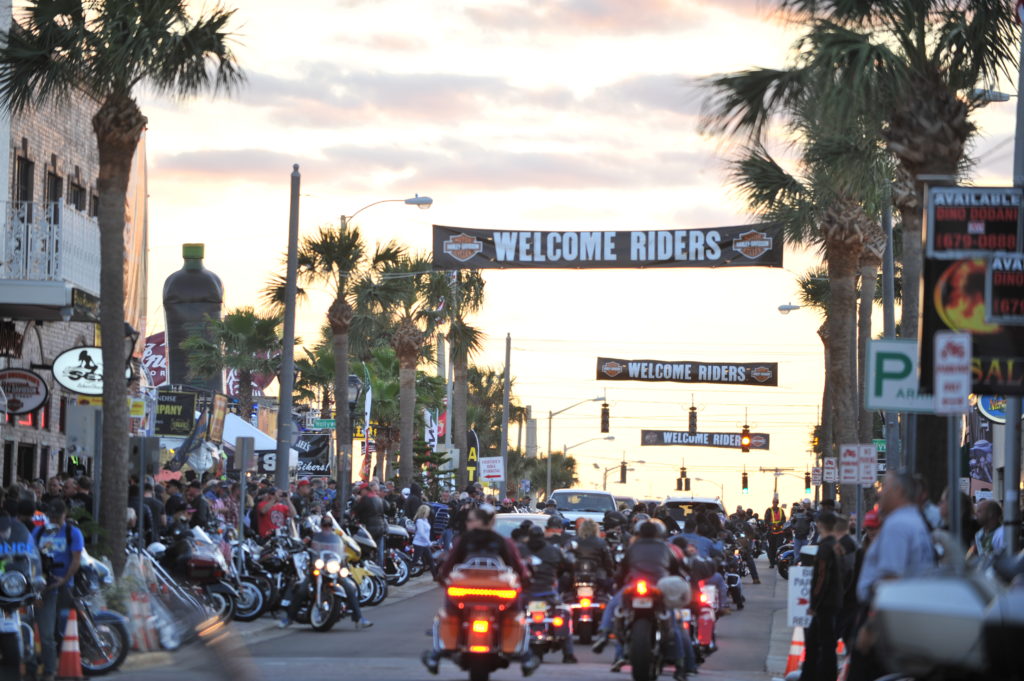 4/23/2017: For those that know me, I LOVE motorcycle rallies.
Daytona to me is as good as it gets. The atmosphere, the weather, and the bikes…
just outstanding. Bikeweek 2017 had the crowds of the past, it had the vendors as
we all knew from 2004, and the party was once again in full force. I've been worried
about the future of the rallies, but after this past Daytona Bikeweek,
I'm now watching the other events hoping for the same intensity and attendance.