Story and Photos by ITN European Reporter Herve' Rebollo
Salut à toi American rider,
As you may remember, it's still impossible to ride currently in France: forbidden beyond 20 kilometers from home! We are under a new sort of semi lockdown. So, I do not have new ride to show you but maybe can I tell you about some good memories?? … and especially, five years ago, a great cultural biker shock: my "meeting", in Venice (Italy), with the legendary photographer IRVING PEN who immortalized the Angels of Frisco in 1967 (I'm absolutely sure you know his work and his photogaphies – even if you don't know him -exactly like me before I "meet" him by chance).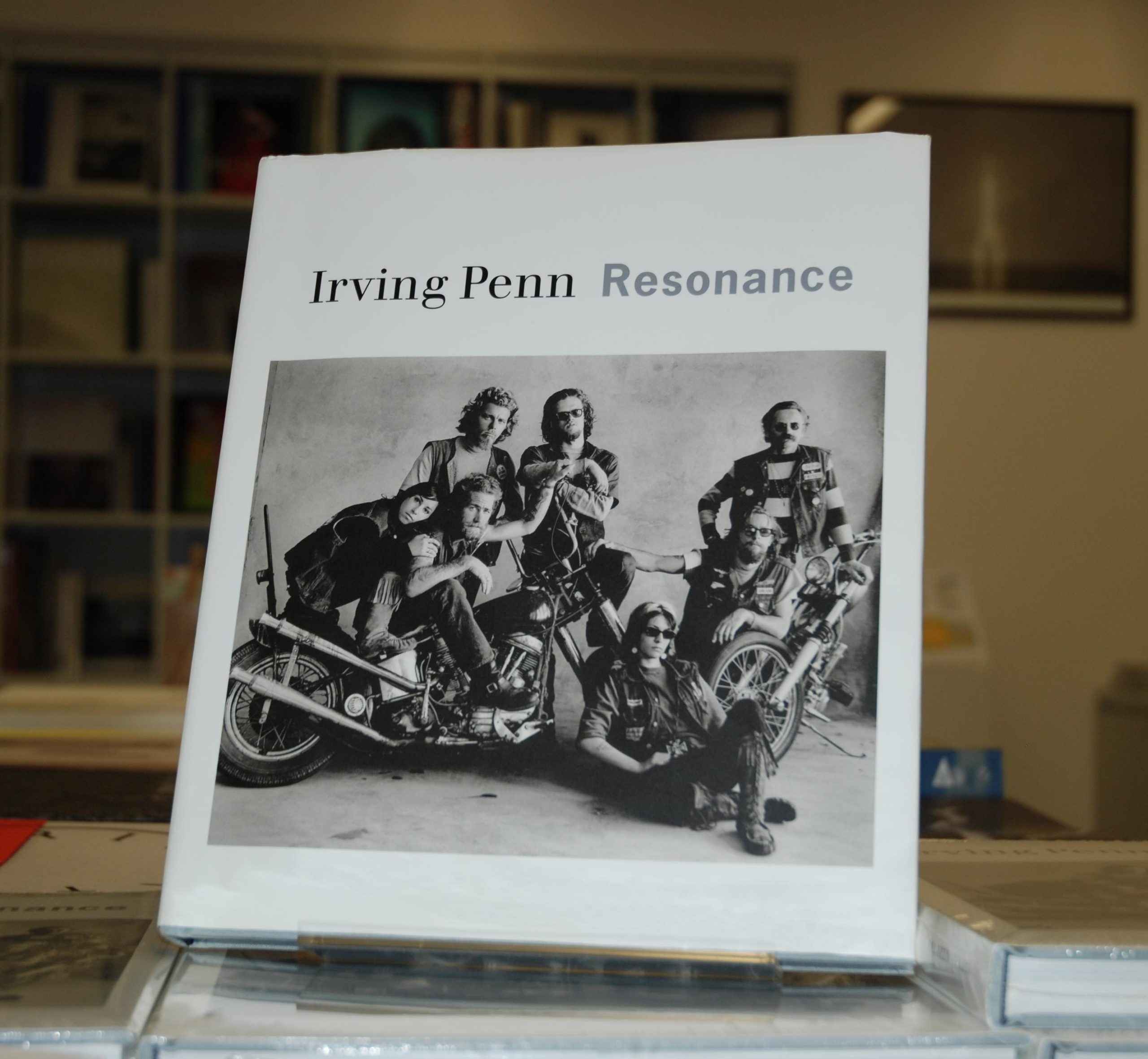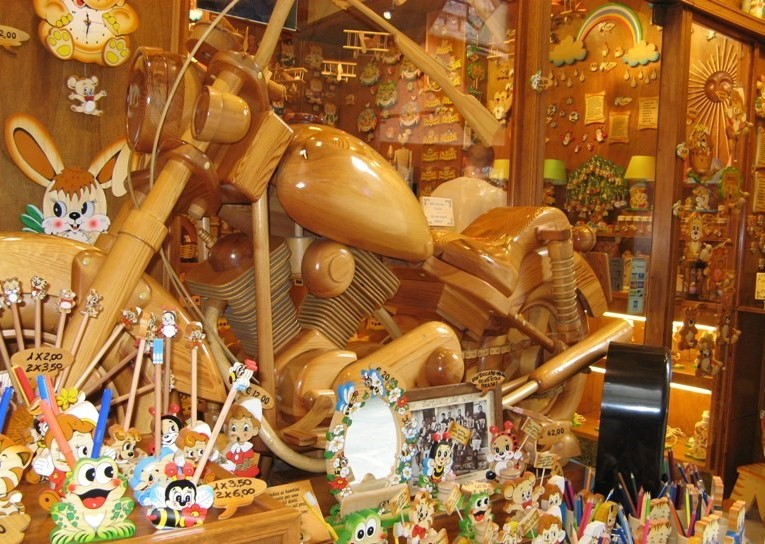 And, sorry, but you will not escape from this traditional Venitian cliché, done by myself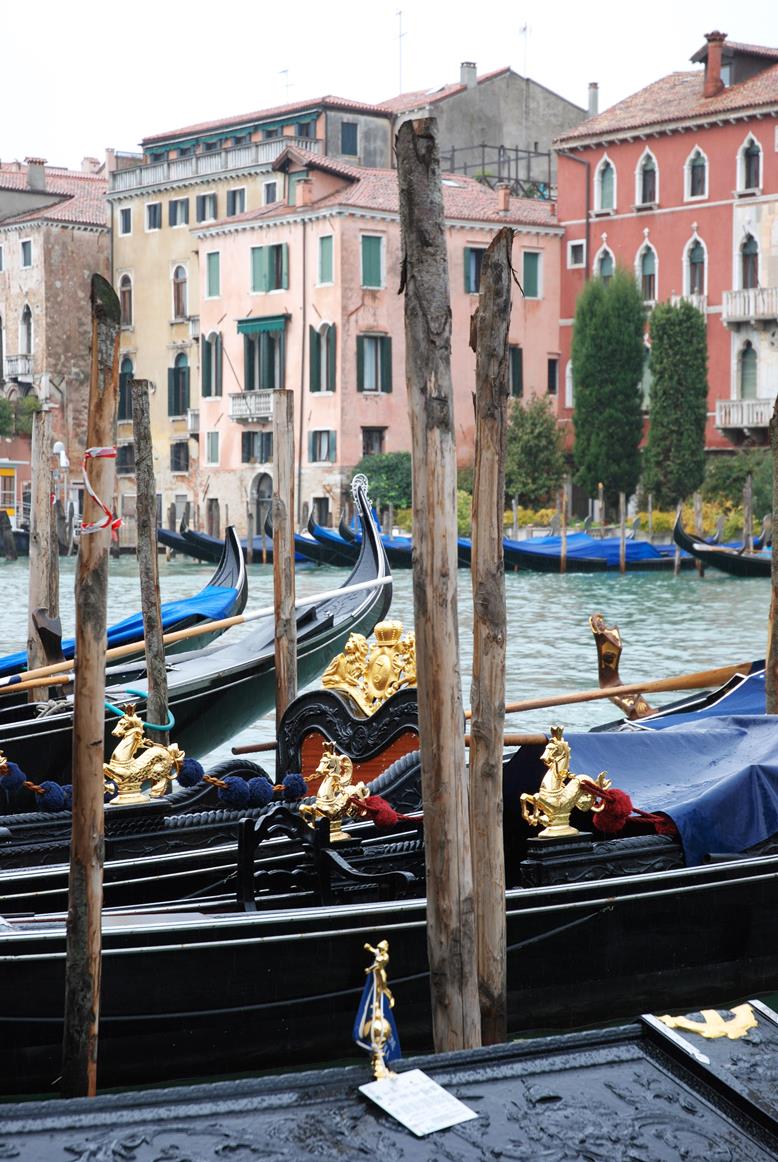 Ok, welcome to Venice !! And many surprises … for instance, I didn't know that, if the local temperature can be soft in winter, the city in some neighborhoods is flooded, depending on the time, to the rhythm of the tides … No matter, the local "temple merchants" offer you the right equipment, what it takes to save you from the waters and run dry (the solution is bought 10 to 15 euros at high tide, 5 to 8 euros at low tide: this is what we call the fluctuation of the market …). So I insured like a beast; I bought me adequate biker equipment!!! Note the judicious choice and harmony of colors … orange and black !!! The reader is asked not to laugh.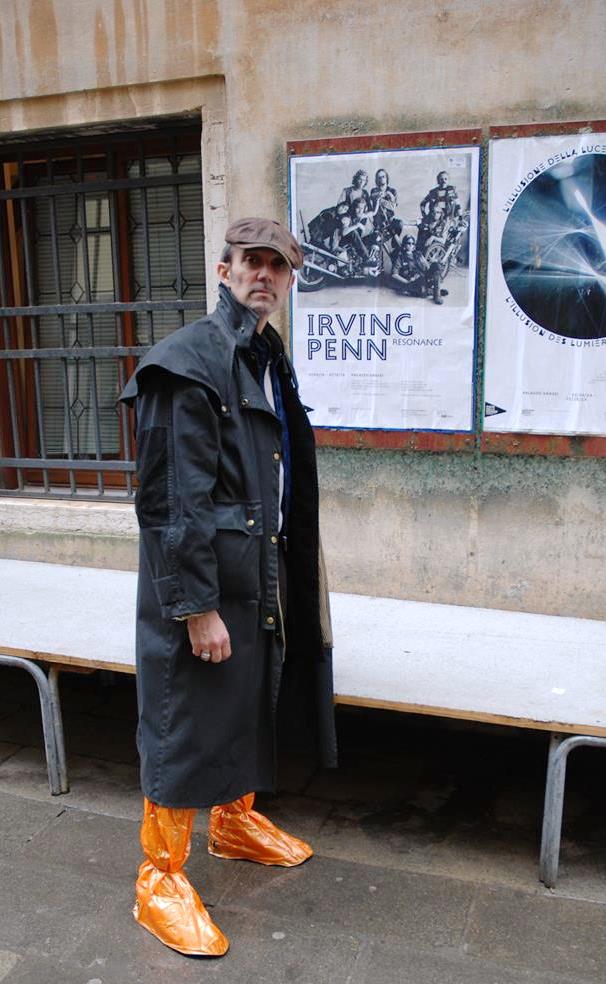 Hahaha, I can see the flame of lust in your eyes … No… I will not lend you my Venetian boots. Buy yourself your own pair … And of course, while you're envious, dazzled by my latest accessories you haven't seen anything… you did not notice the poster on the wall behind me … Look closely …  feet in the water in the heart of the city of Doges here you are face to wall with the biker world … can you believe it, baby!?!?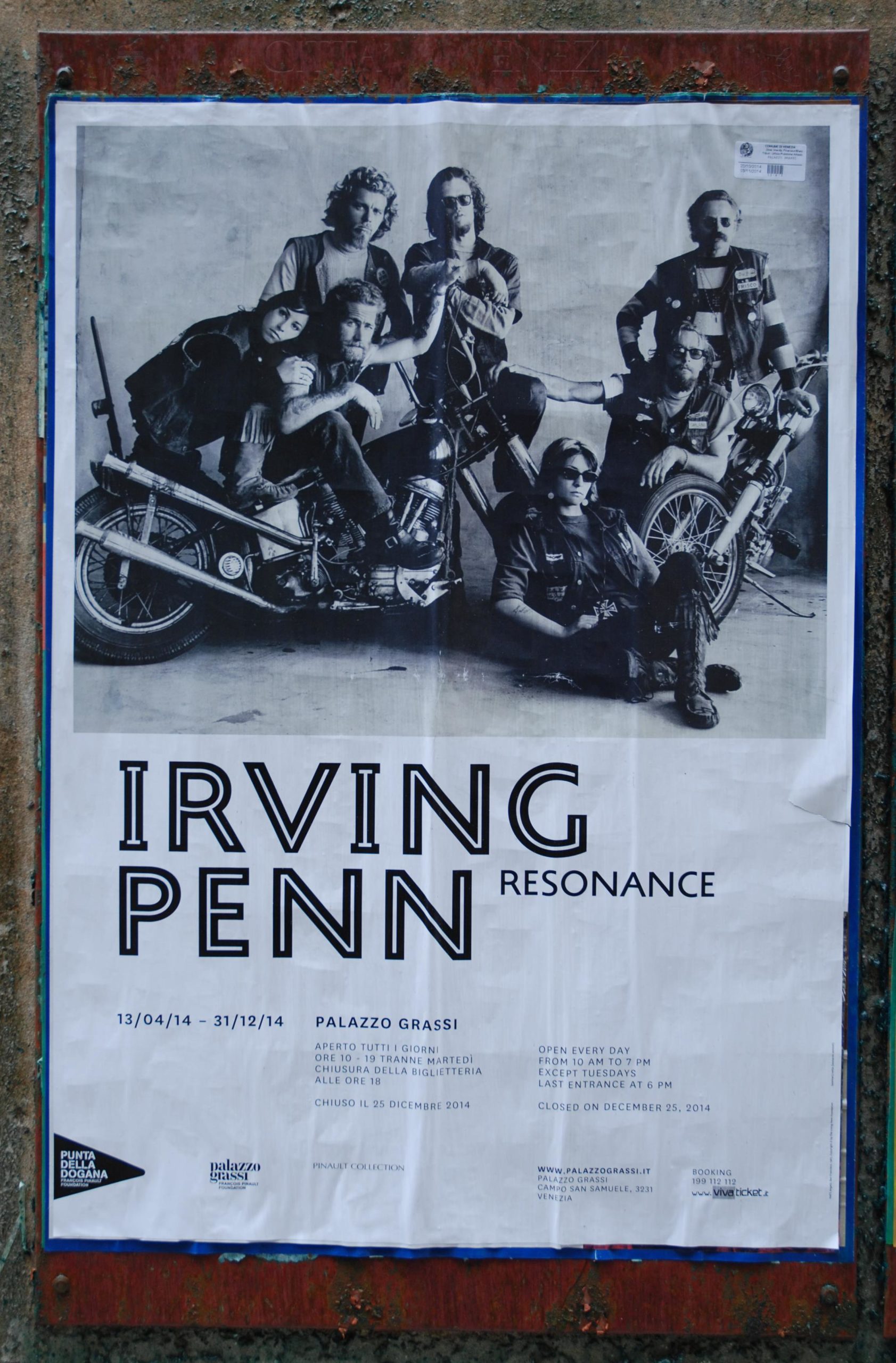 The exhibition RESONANCE was featuring part of the work of photographer IRVING PENN (1917 – 2009) … 130 masterpieces by the American photographer, acquired and shown by the Pinault Foundation. It really deserved (if you were passing through Venice of course), a detour to the Palazzo Grassi.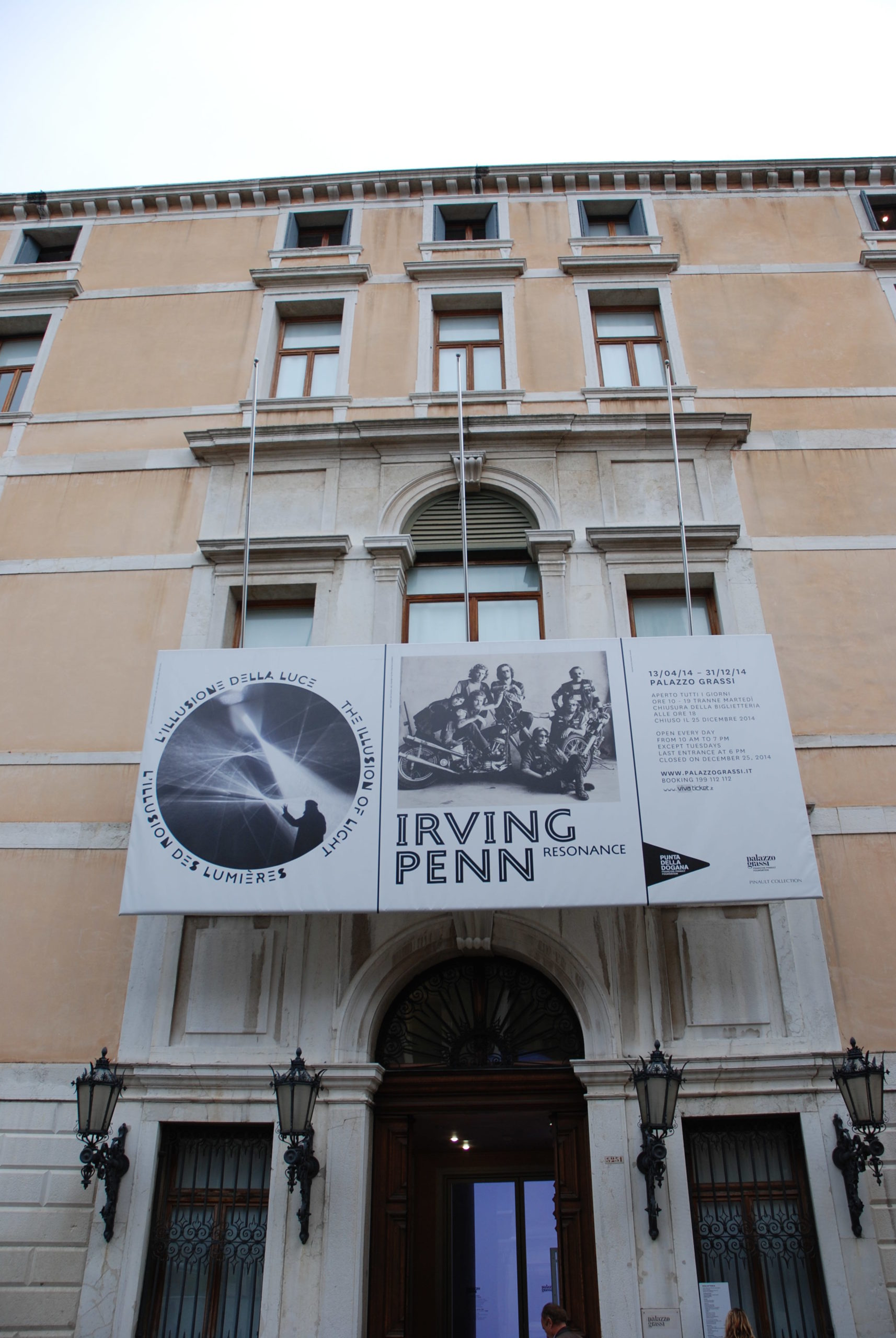 An almost unique opportunity to see such treasures, held as part of a private collection, when they come out of their boxes. In general, you have once in a life time the chance to see them!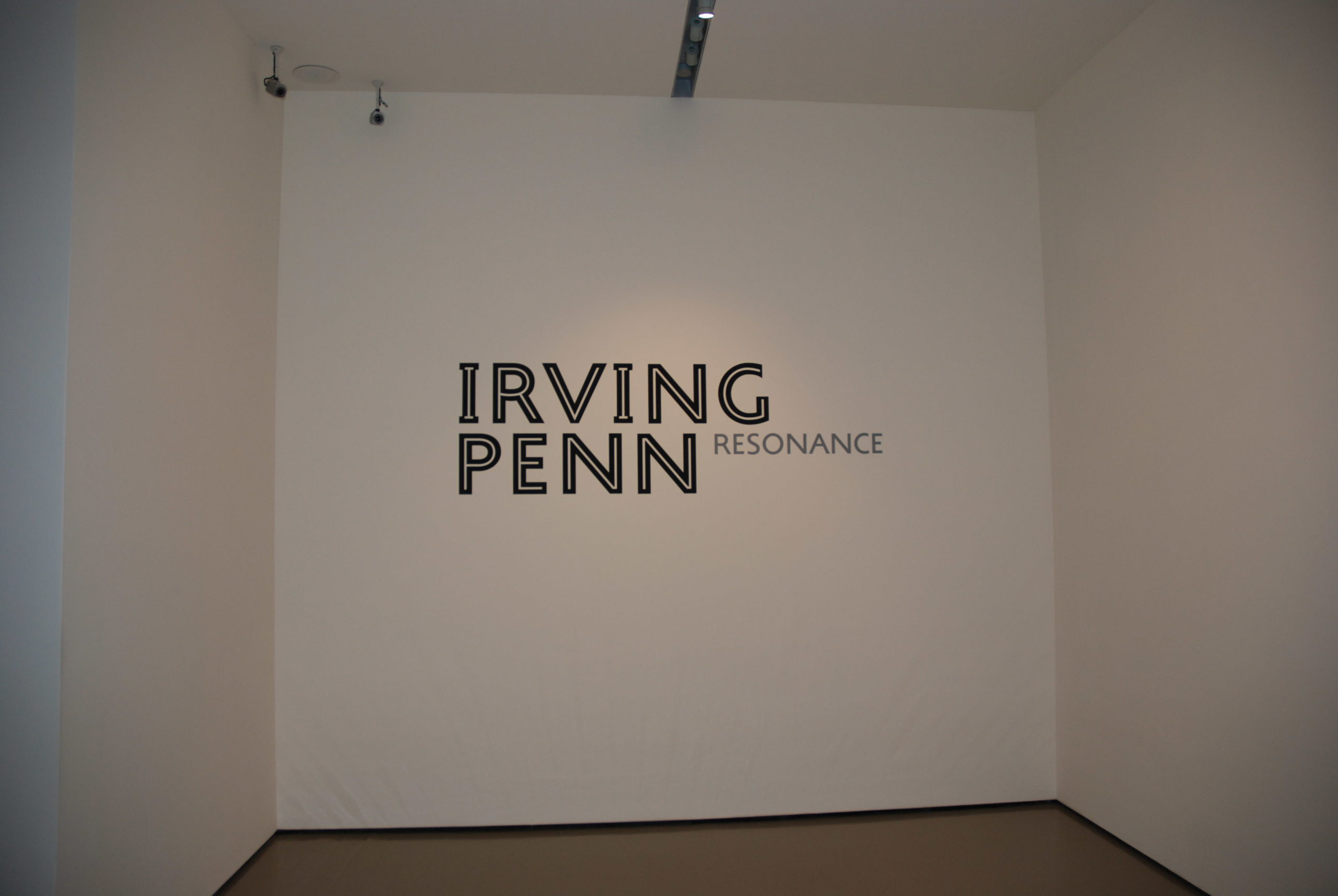 At Palazzo Grassi (Fondation François Pinault)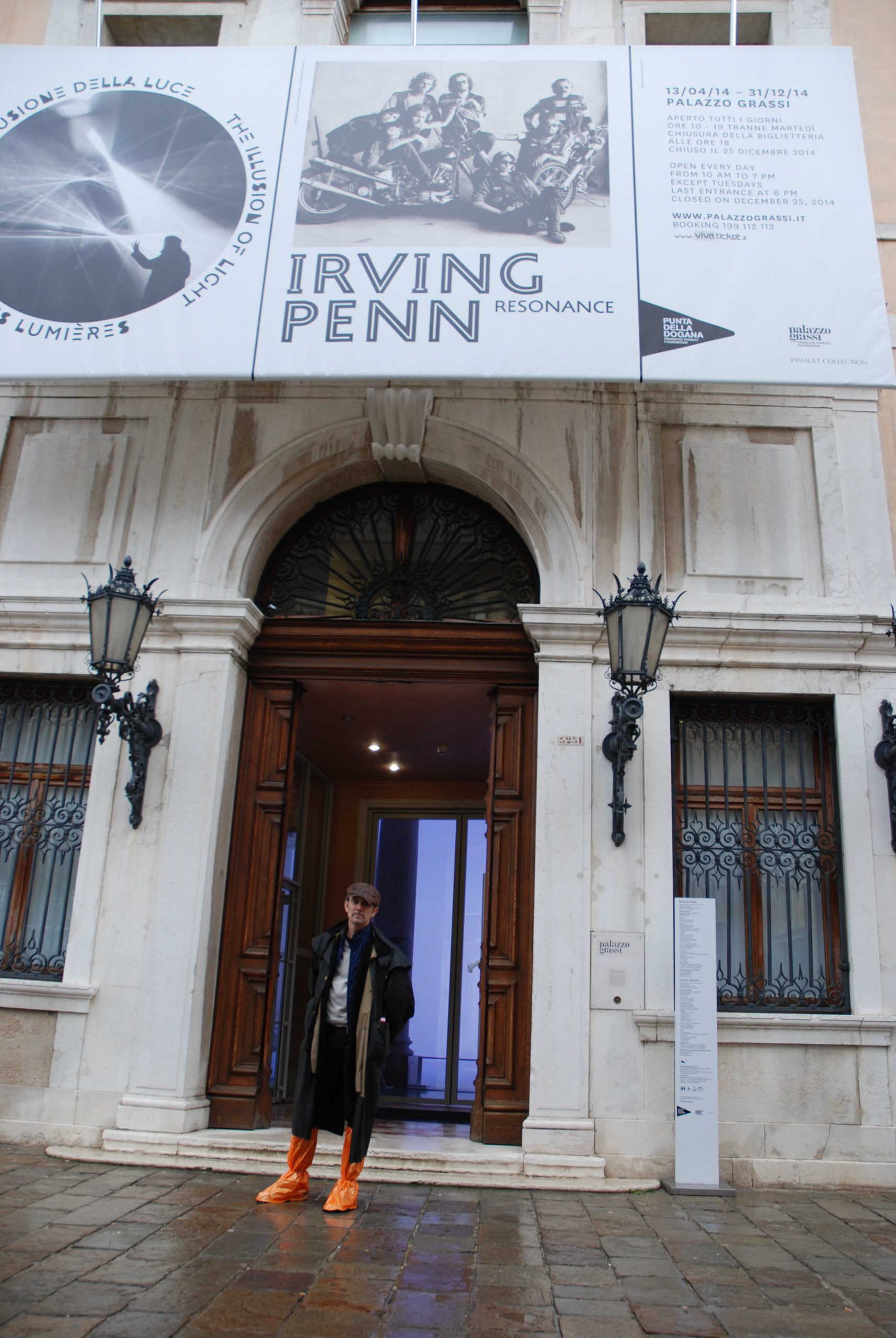 The exhibition featured 130 photographs, from the late 1940s to the mid-1980s, on the second floor of the Palazzo.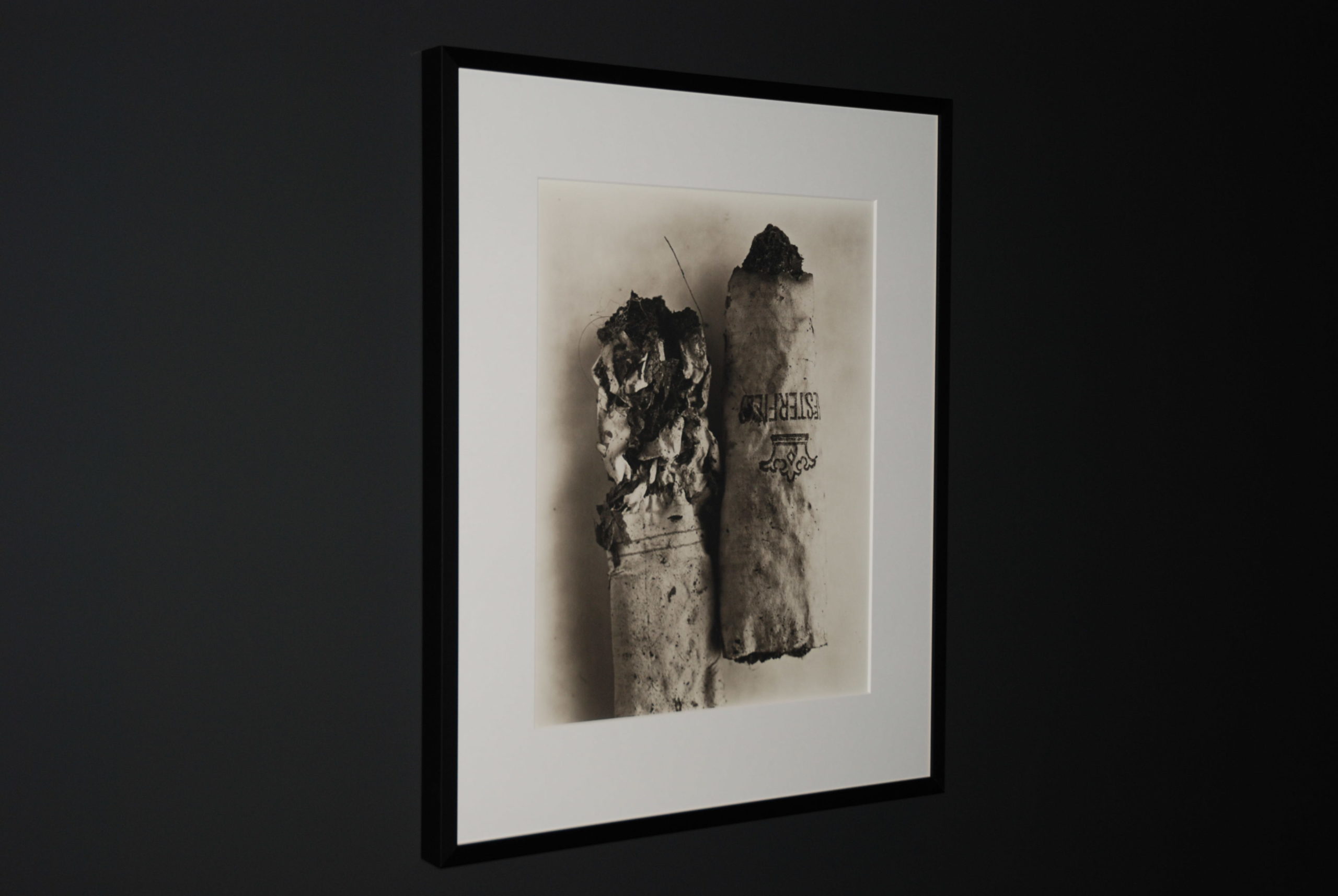 It brings together 83 platinum prints, 29 silver prints, 5 brightly coloured dye-transfer prints and 17 never-before-seen internegative prints. Simply magnificent!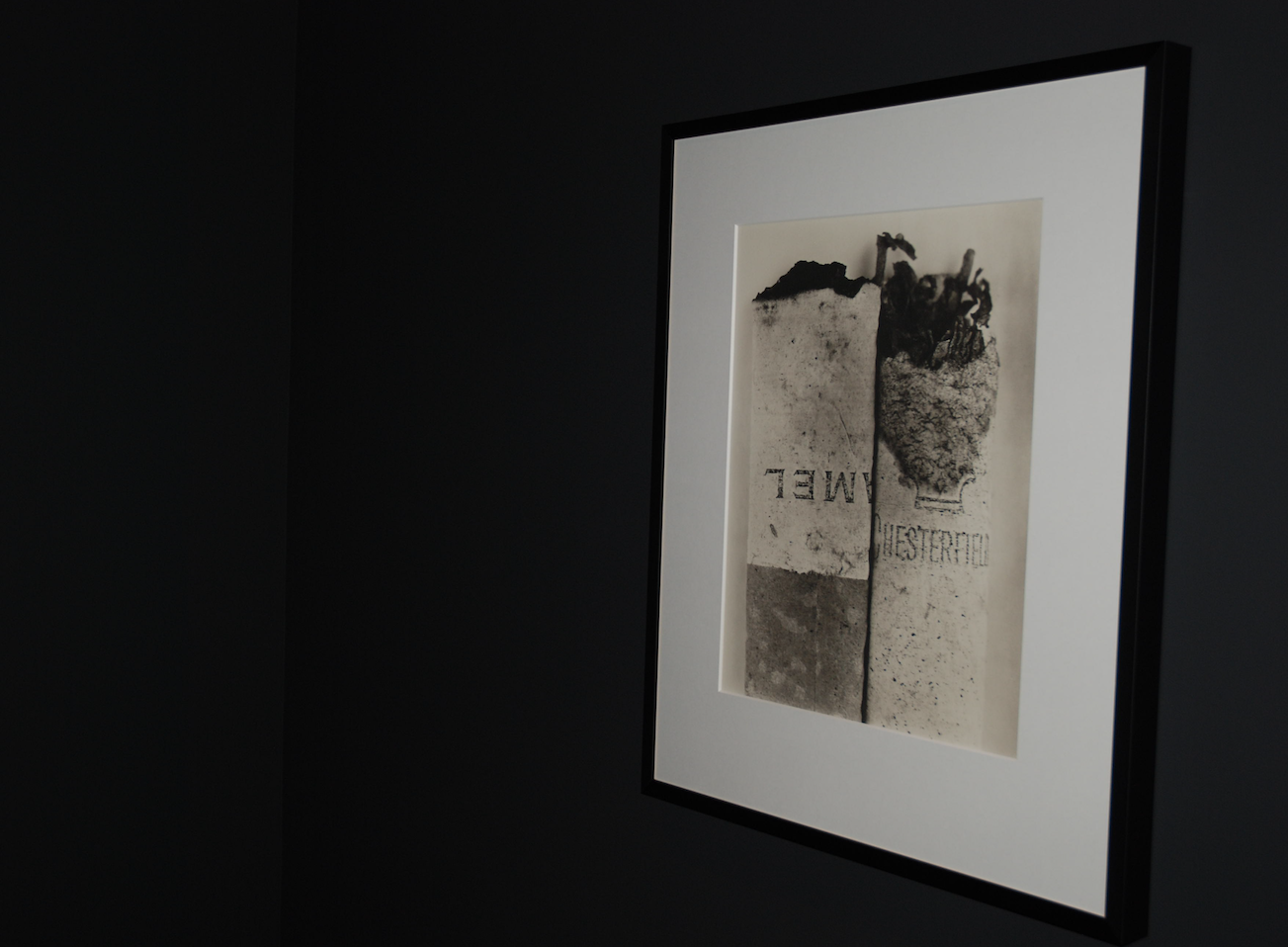 The exhibition covered the major themes dear to Irving PENN, who, beyond the apparent diversity of their subjects, all have in common to grasp the ephemeral in all its facets.
Fireman, Paris, 1950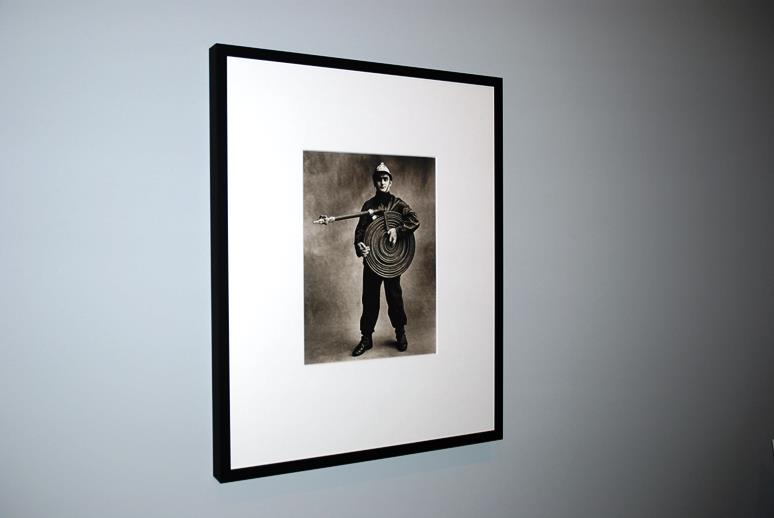 Deep Sea Diver, NYC, 1951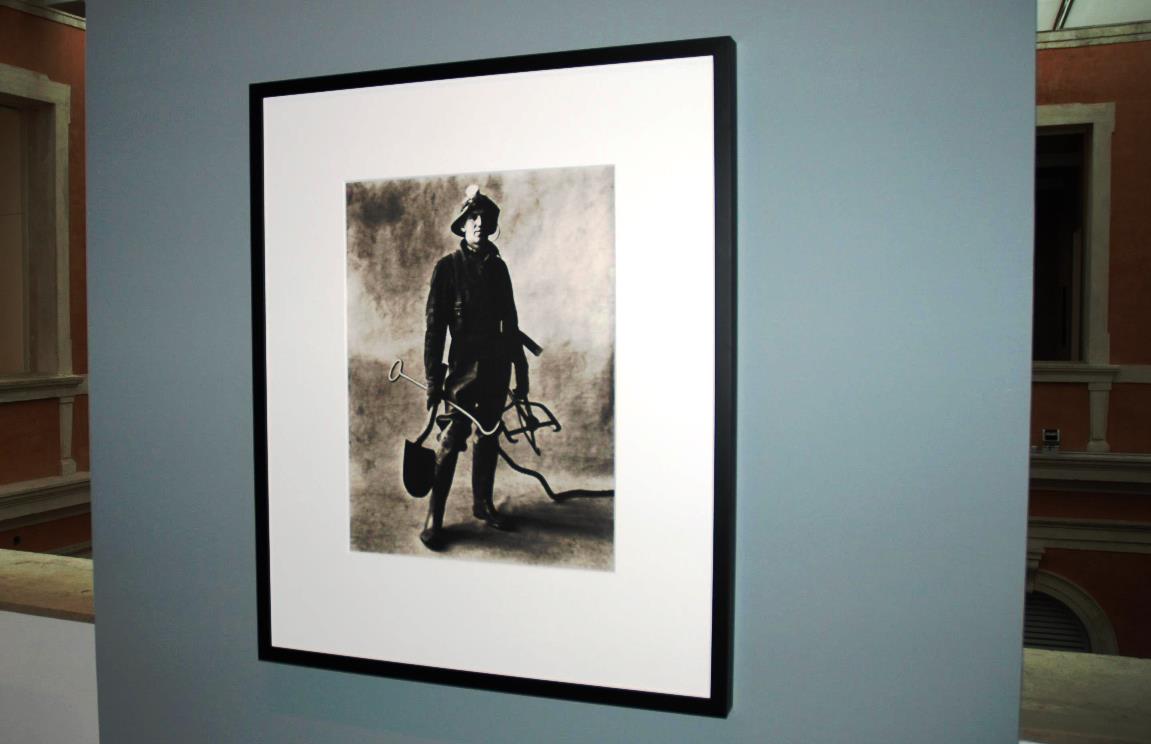 Fishmonger, Londres, 1950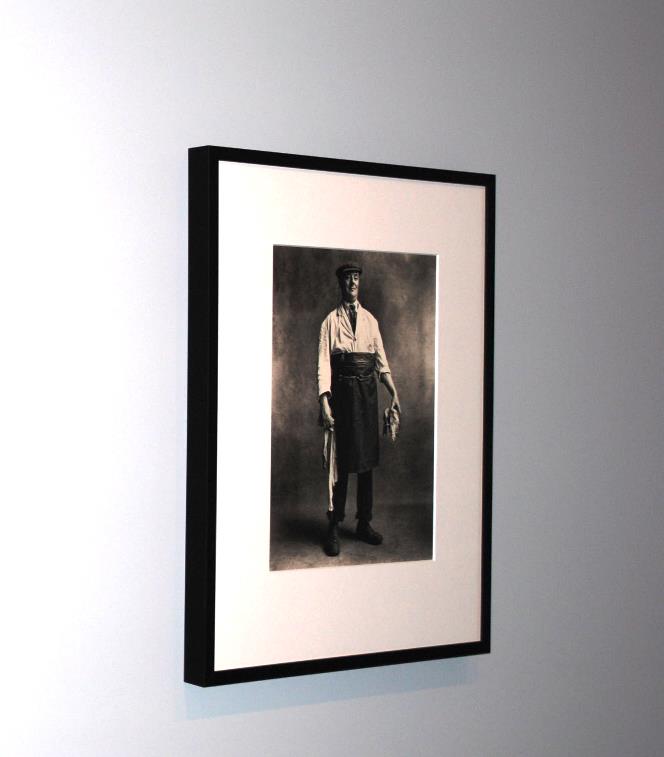 And the famous Motorcycle policeman, NYC, 1951 who looks so much like an Italian mussolinist of the 30s …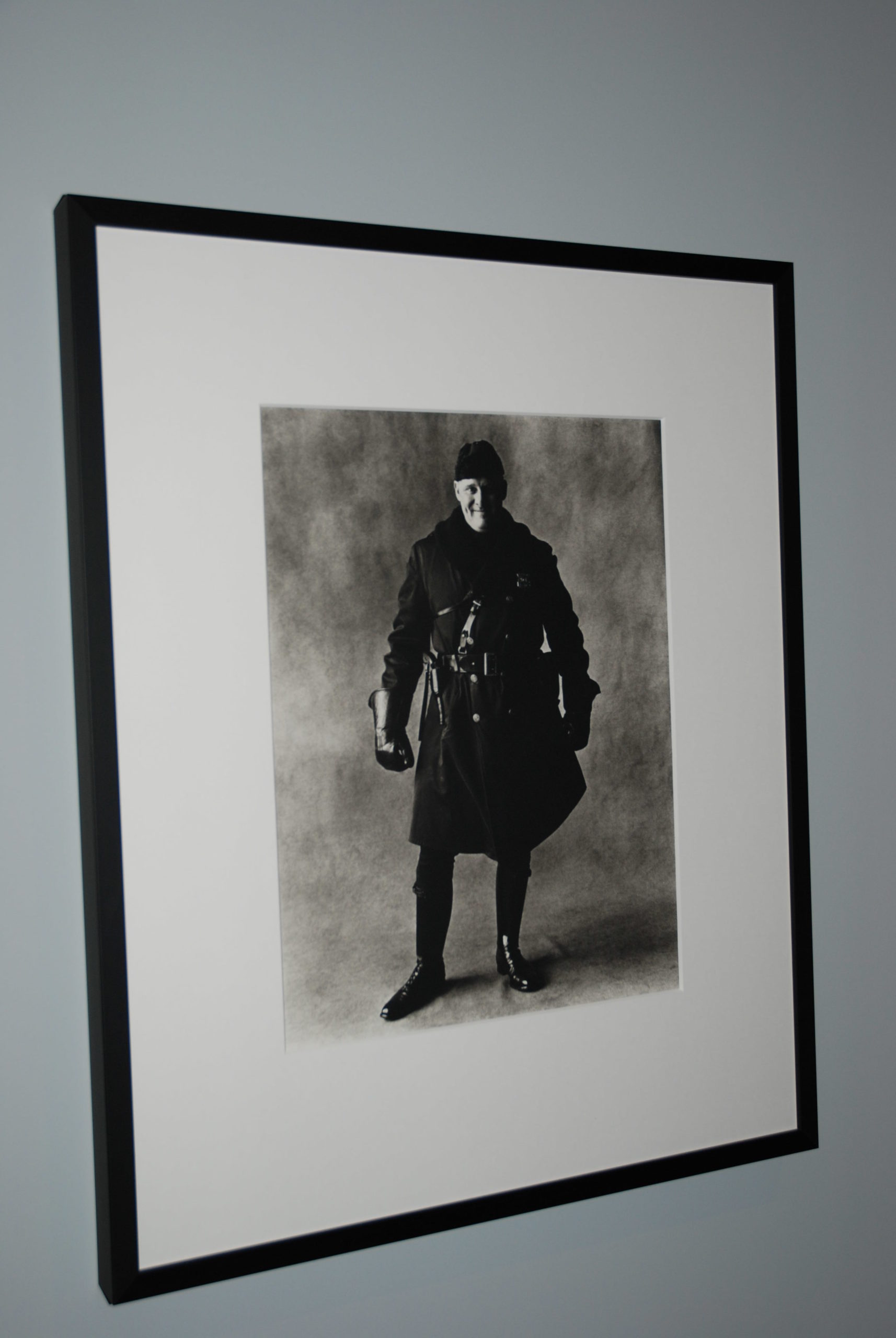 Similarly, the portraits of celebrities from the world of painting, film and literature from the 1950s to the 1970s, which rub shoulders with the ethnographic clichés of the inhabitants of the Dahomey Republic, the New Guineans and the men of Morocco, highlight with force the brevity of existence, whether rich or destitute, famous or unknown (Olalalala , even with my bad English spoken/written, as it is well said so, hey, isn't it ??!!!).
Capote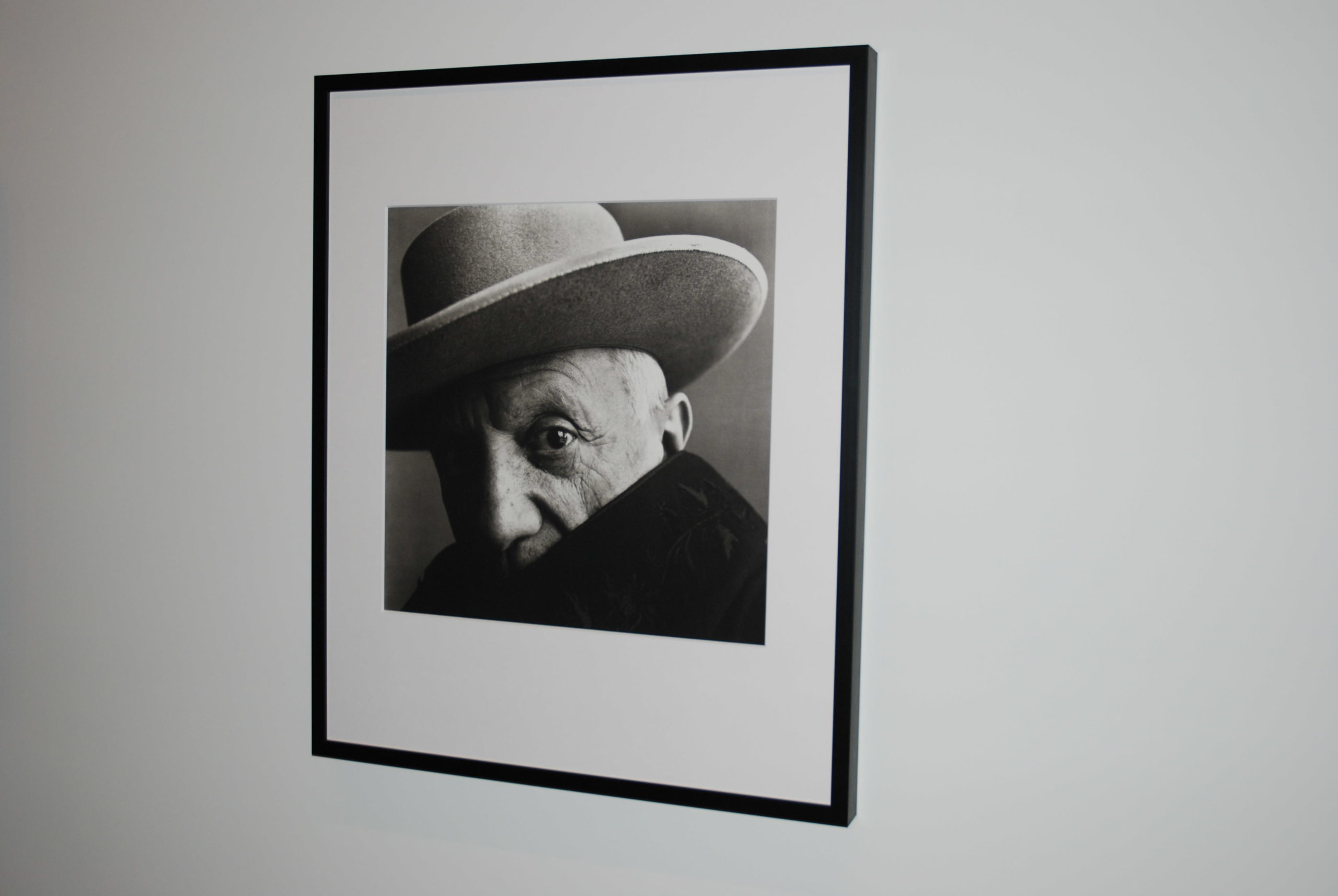 At Penn, modernity does not necessarily stand in the way of the past, the absolute control of every stage of photography, from the studio to the print (to which he devotes unparalleled importance and care) allows him to approach the truth of things and beings, in a permanent questioning of the meaning of time and that of life and its fragility.
Which inevitably brings us to the Angels of Frisco. Makes sense, doesn't it?  Hello the sequence there … a little brutal I recognize it. Well, come on, let's start again.
What's the connection between Penn and the Red n' White machine? Especially since, even though Penn is now recognized as an artist of international stature, he has worked a lot for VOGUE, a universe far from the possible if it is the world of American bikers …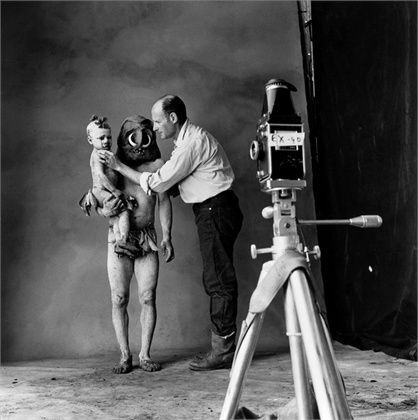 It is in his book Worlds in a Small Room /as an ambulant studio photographer, published in 1974, that we find the answer to this unlikely encounter …
In fact, Penn has worked a lot on the notion of tribe … clan, … subculture (this name is absolutely not pejorative) in societies …
Big Brother and the Holding Company and the Grateful Dead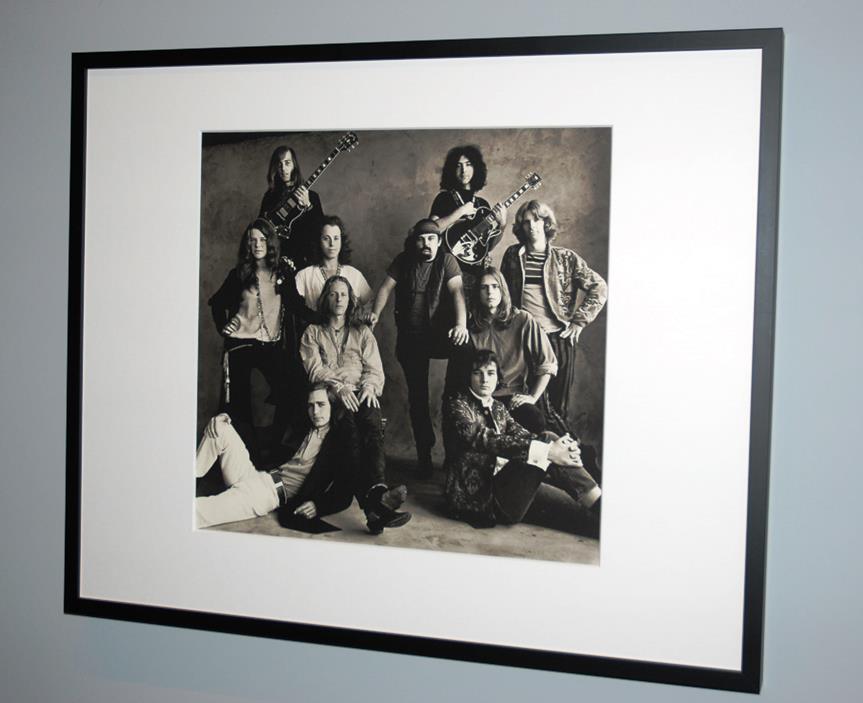 …, in Nepal, New Guinea, Africa, etc. and of course in the USA …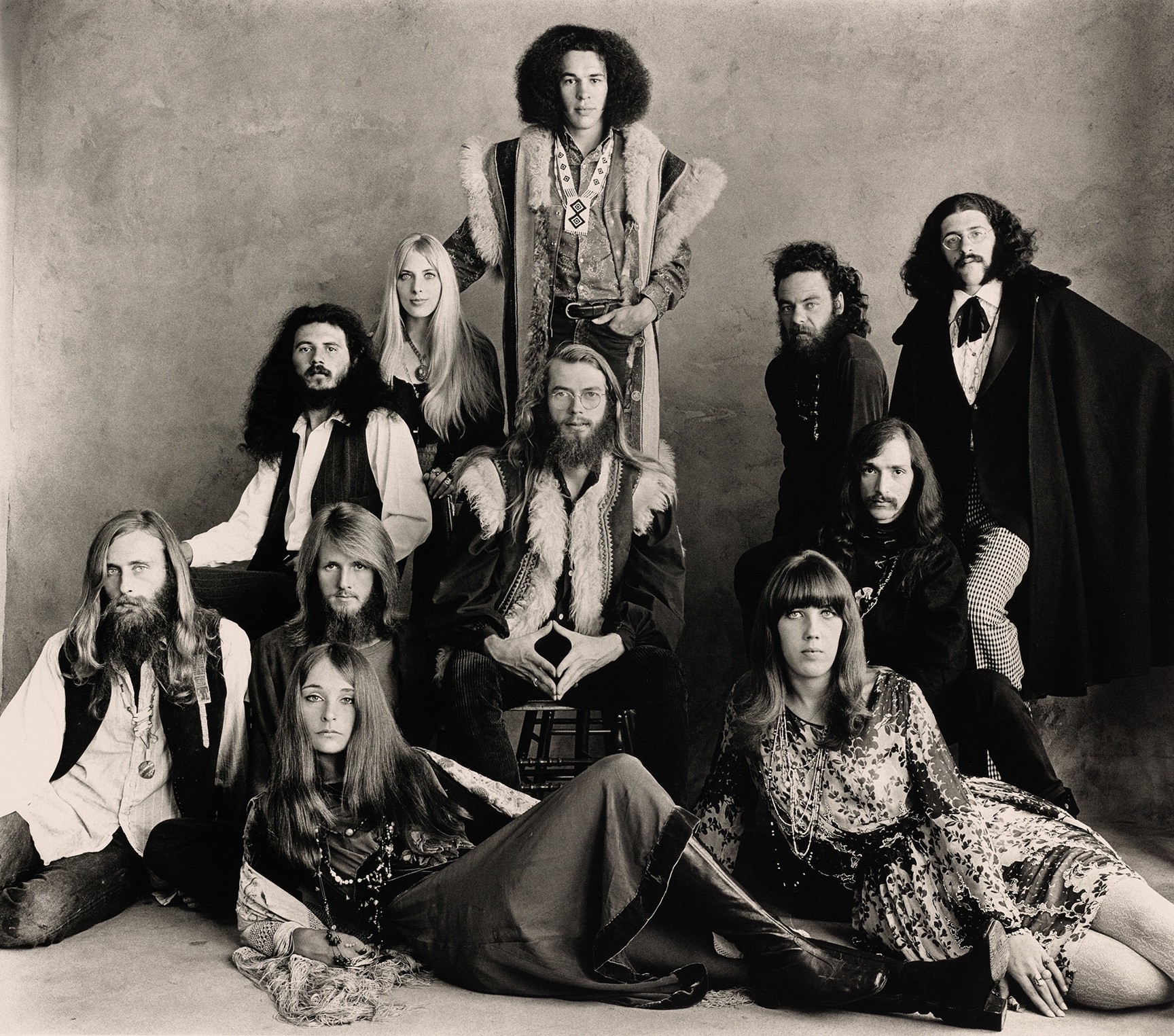 … where in 1967 he will invite representatives of the Hells Angels of San Francisco to a photo shoot … He speaks precisely in this book of this particular work … Hippies, rockers, bikers, … American tribes of this late sixties … that frighten (threaten?) America …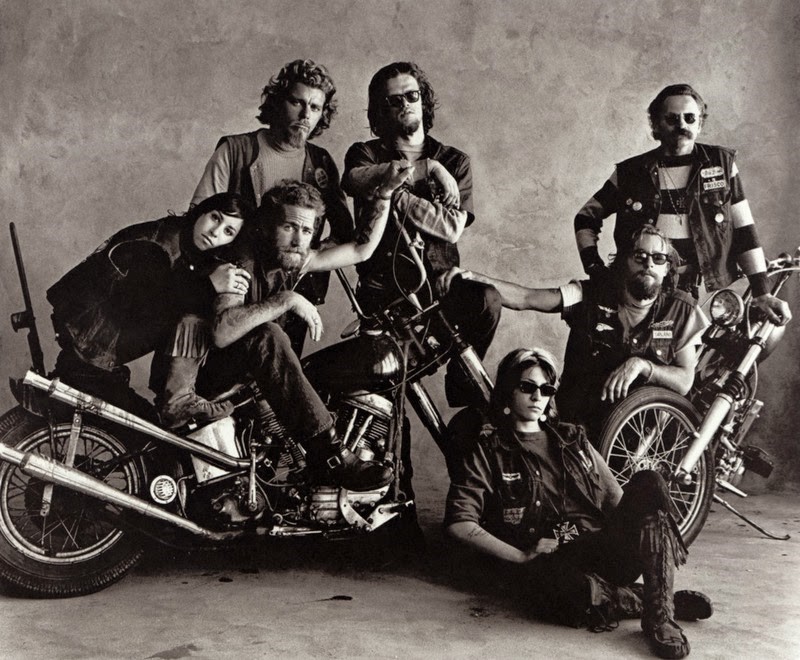 Below you can read Penn's description of how he created these fantastic images.
In 1967 there was word coming out of San Francisco of something stirring – new ways of living that were exotic even for California. People spoke of a new kind of young people called hippies, and of an area where they had begun to congregate called Haight-Ashbury. They seemed to have found a satisfying new life for themselves in leaving the society they were born to and in making their own. There was talk of drugs, communal living, and group sex. There were a new kind of music and new musicians, and accompanying the music there was a new visual form, the light show.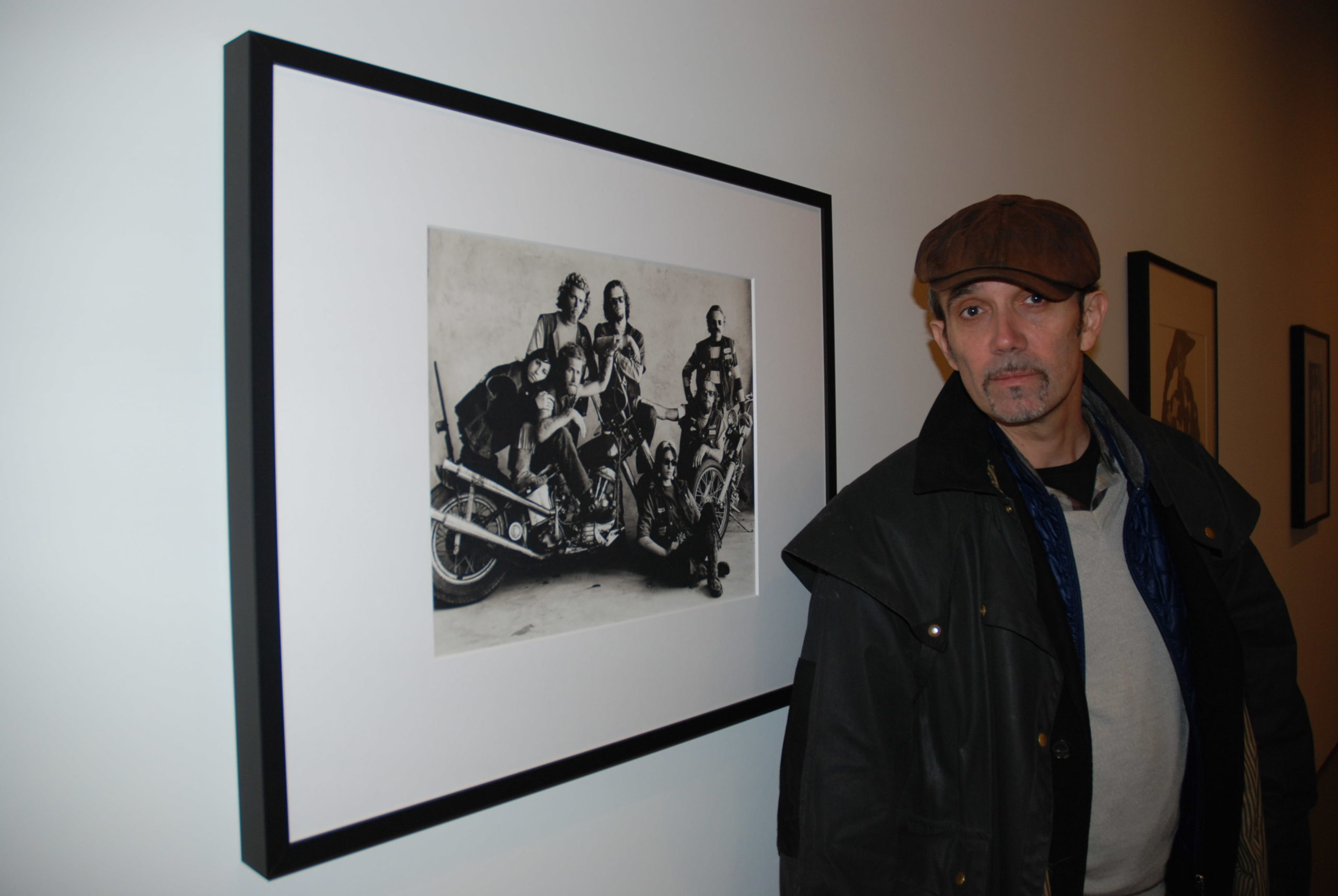 These early hippies were gentle creatures, quite different from that other group also centred in the San Francisco Bay area, the Hell's Angels. These tough motorcycle people were not quite so new on the scene – there had already been movies inspired by them, and many young people all over the country romanticised their kind of life-outlaw, free, violent. They were the 'outs' who found strength in banding together.
It grew on me that I would like to look into the faces of these new San Francisco people through a camera in a daylight studio, against a simple background, away from their own daily circumstances. I suggested to the editors of Look magazine that they might care to have such a report. They said yes-hurry. Their perceptive editor on the West Coast, George Leonard, had already been urging a story about this new lifestyle. Leonard and I met, and our collaboration was immediate and sympathetic. Our thought-and our promise to the subjects- was the only text to accompany the pictures should be the actual spoken words of the people photographed. Look agreed and was scrupulous in keeping faith with this promise.
Hells Angels (San Francisco), 1967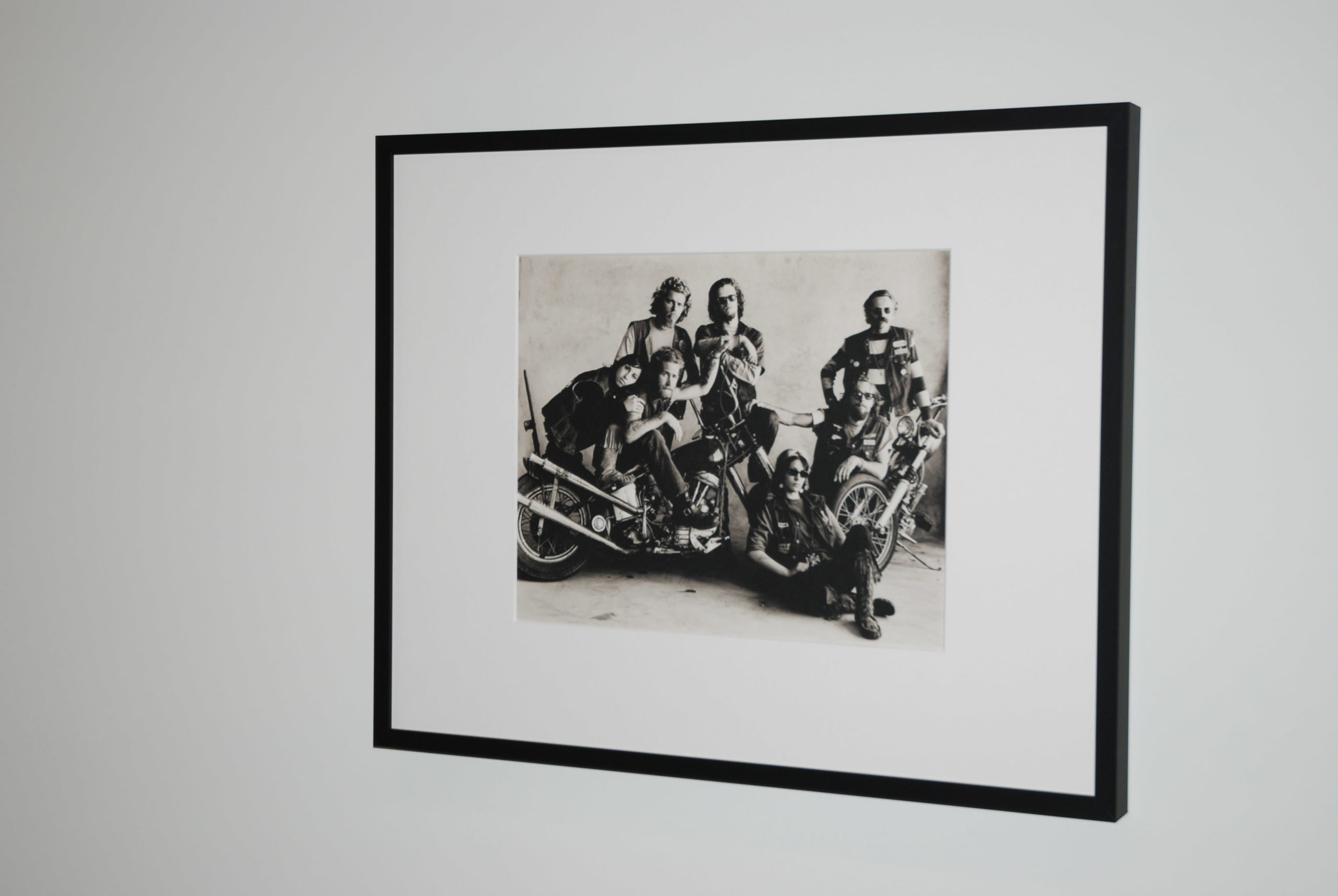 In 2008, this print (numbered 27/50) sold for $27,500 at Christies in NYC at Rockefeller Center Plaza (You can see here a cover of the text of the article published at the time on the Hells Angels in LOOK: http://selvedgeyard.com/2011/01/20/from-hells-angels-to-hitchcock-irving-penn-shot-them-all/ ).
I rented space on the second floor of a vast barn of a building in Sausalito where the beams were strong enough to support the heavy concrete sweep that we built of two-by-fours, chicken wire, and mortar – concrete thick enough to support the heaviest motorbikes of the Hell's Angels. There was a large freight elevator for the bikes. The exposure was toward the north, as wished.
Choosing subjects from among the hippies took endless conversation and tests of good faith. On the other hand, the Hell's Angels quickly agreed to come – for simply a stiff fee. That was quicker and easier, and at twelve noon one day we met in the park and looked over one another over. The deal was made.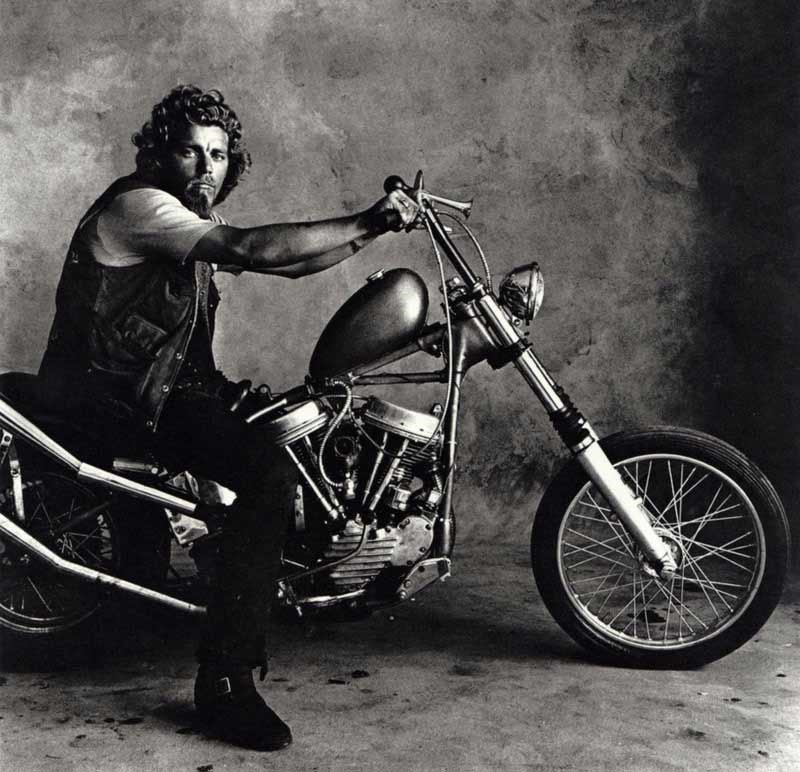 During the photographing the hippies and the rock groups surprised me with their degree of concentration. Their eyes remained riveted on the camera lens; they were patient and gentle. The distracted quality which I feared would be typical of this new kind of person was not a problem at all.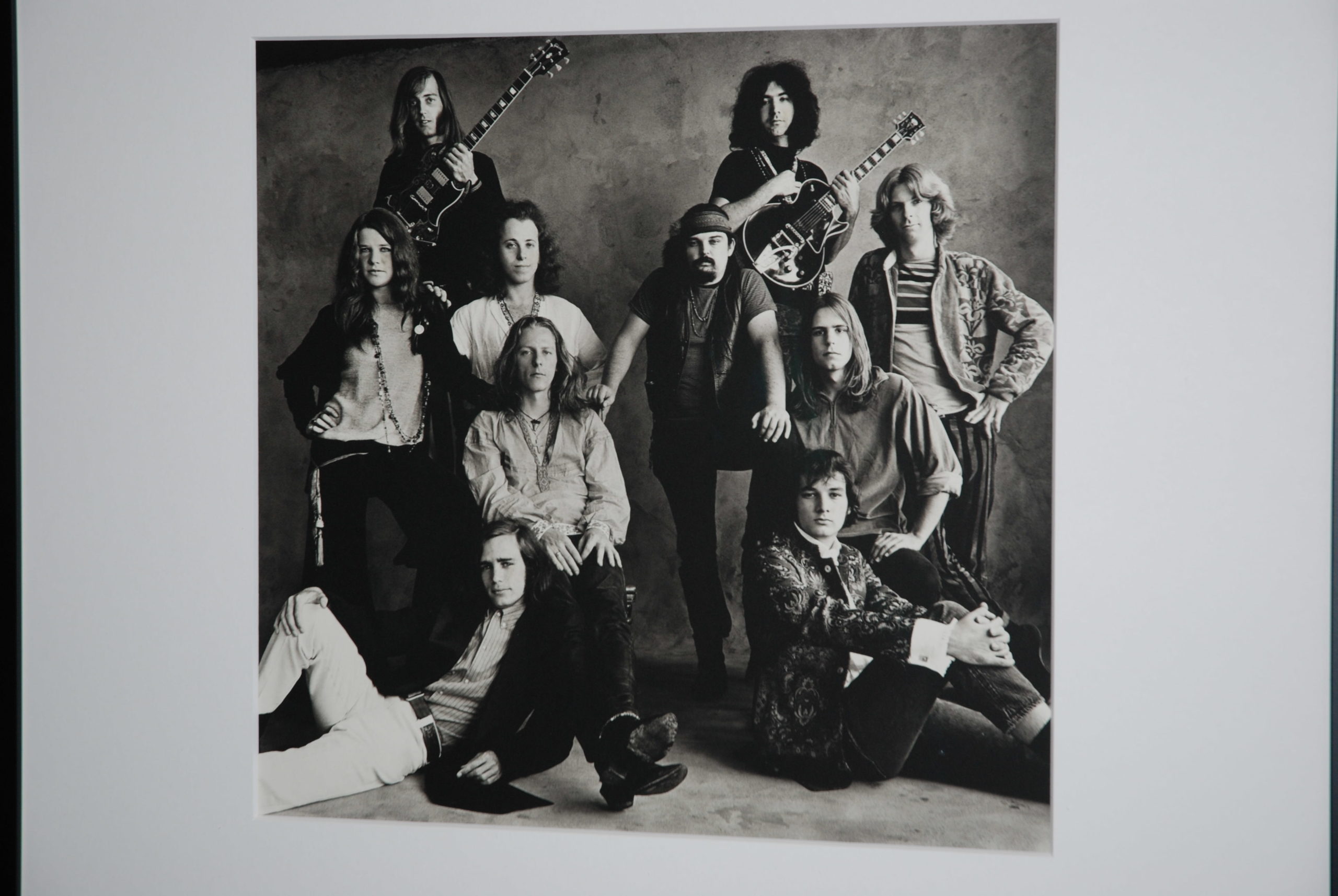 The Angels were something else again. They were like coiled springs ready to fly loose and make trouble. Being inside a building with their precious bikes (and the wives and children I had asked them to bring) frustrated their natural tendency to smash up the place and do mischief. The delays and provocations were endless. Still, the hypnotic lens of the camera and the confinement of the studio held them in check long enough for the pictures to be made. When the experience was over and theitr screaming bikes went down the road, I breathed me deepest sigh.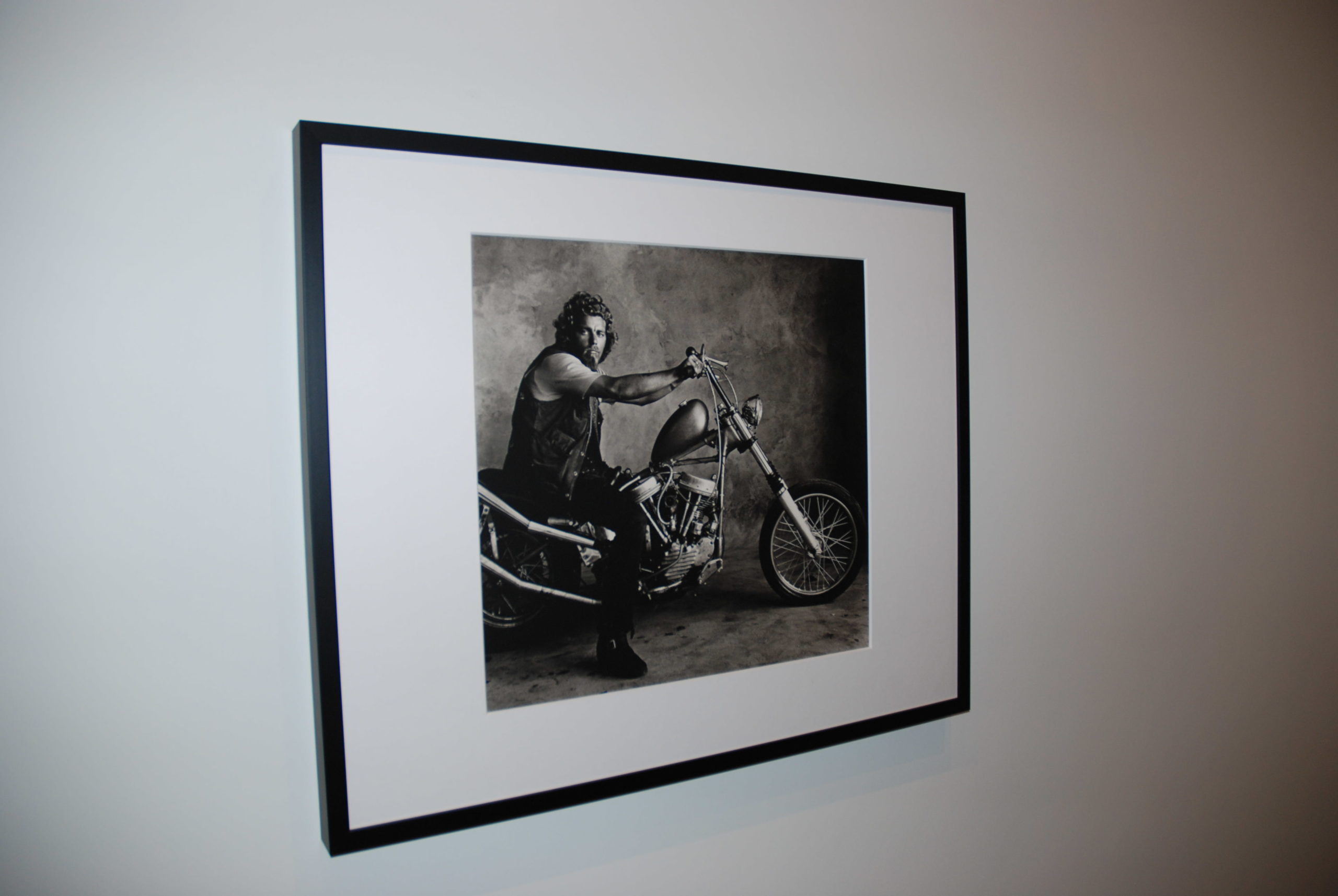 Hell's Angel (Doug), San Franciso, 1967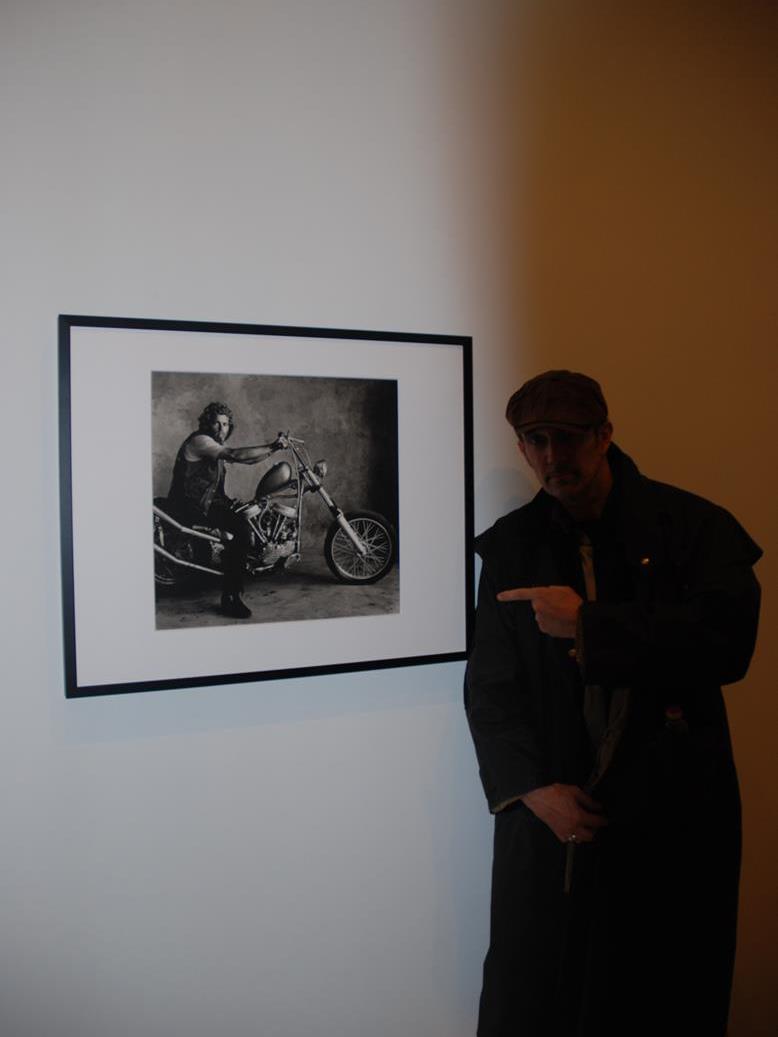 In 2010, at Phillips in NYC this draw (numbered 20/40) was estimated between $25,000 and $35,000
I loved seeing this exhibition… by chance … discover this artist of which I knew only these two famous photos of the Angels of Frisco in 67 … I researched these bikers, I would have liked to find out who they were, what Chapter they belonged to, what they had become… I didn't find anything. If you have any information, think about passing it on to me my, in advance thank you.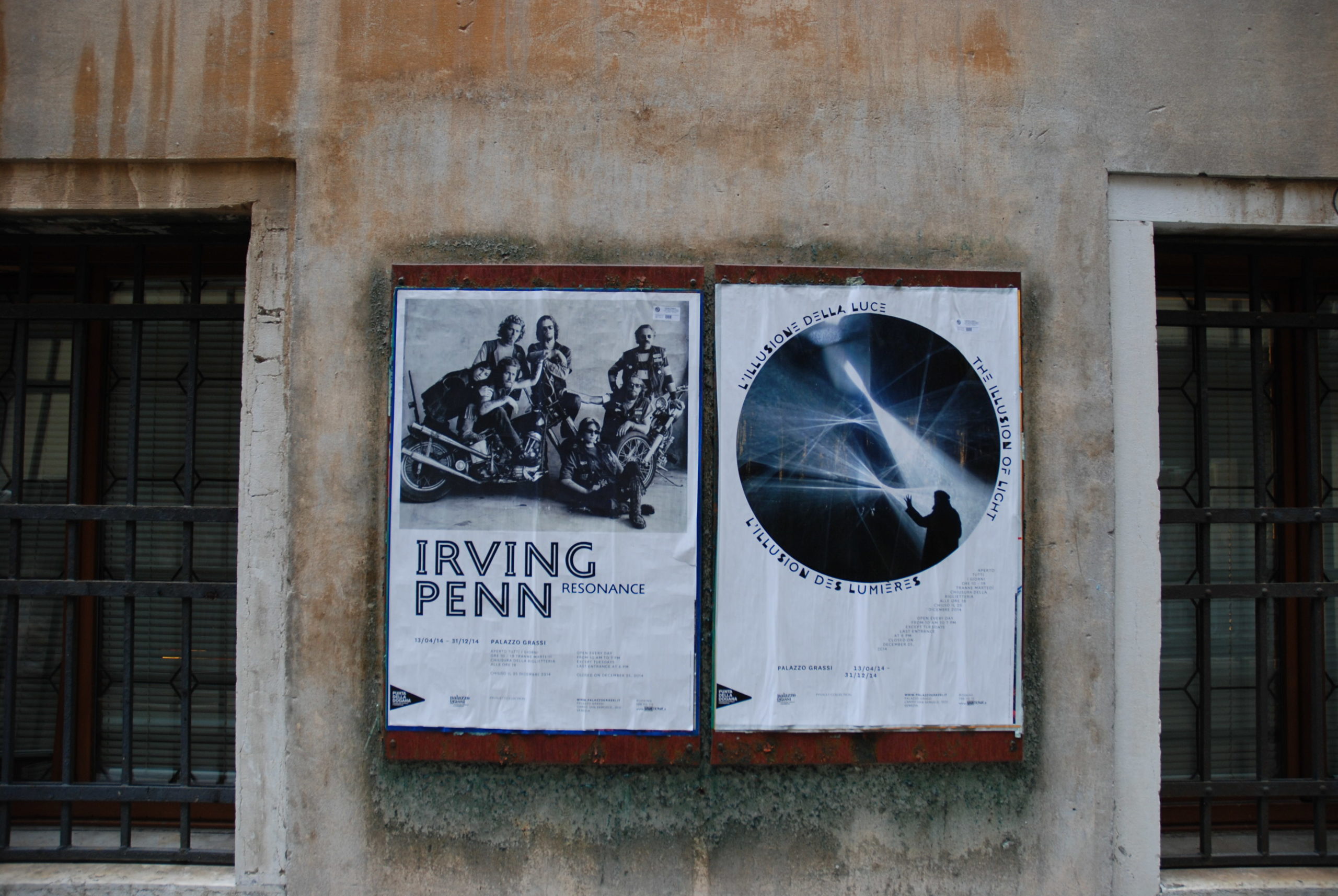 I use to say that motorcycling leads us to everything: destination and culture.  Yes, it's good to be a biker in Venice!
Come on, see you soon on the road. Who knows???
Hervé, French biker friend.