Story and Photos by ITN European Reporter Herve' Rebollo.
Salut à toi American rider,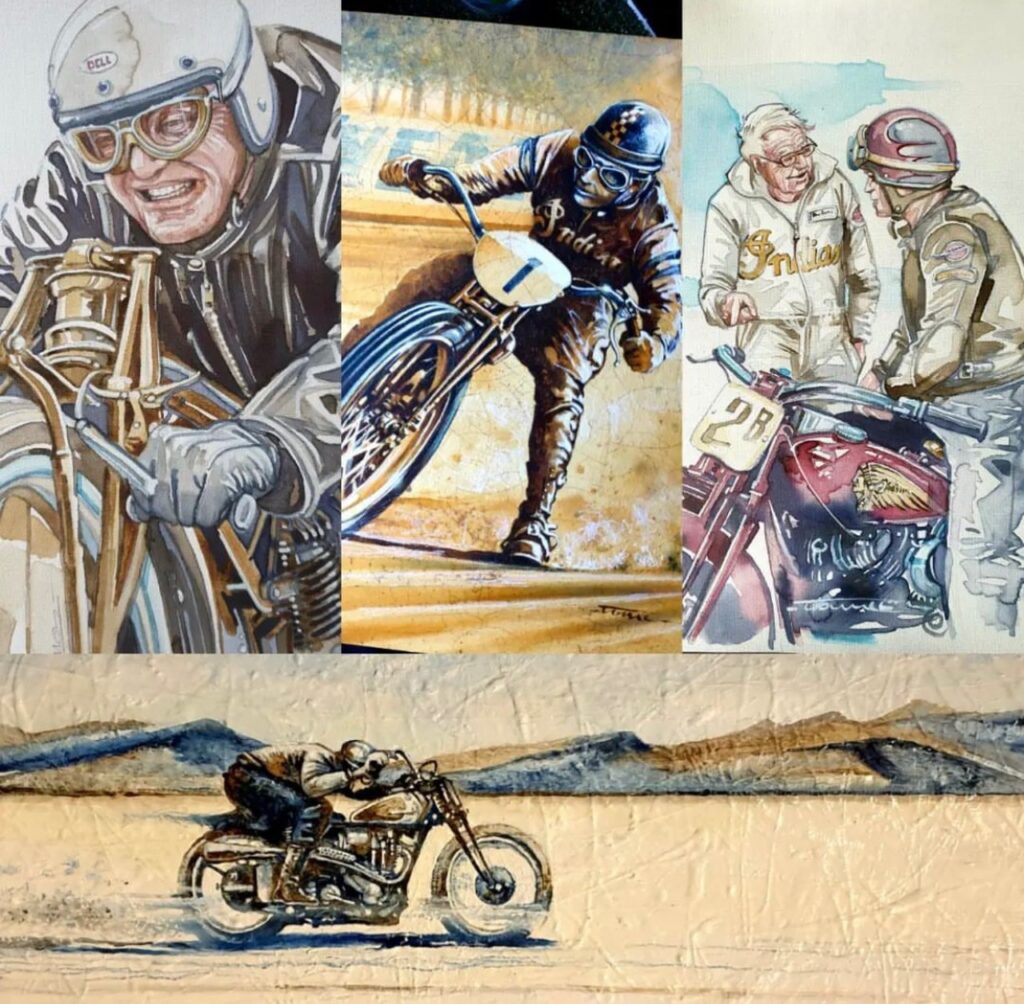 You know that when I'm not on my motorcycle, I love meeting artists who
dedicate their talents to the motorcycle (and car) universe…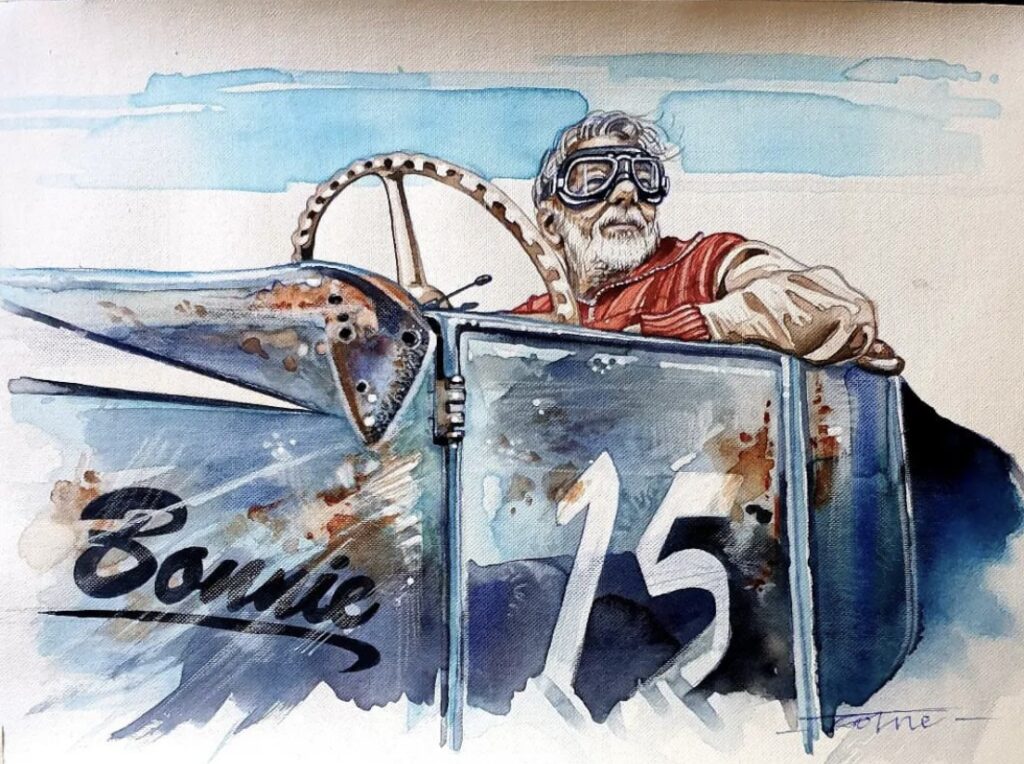 Today, let me introduce you to the talented Italian designer, MARCO
TOMASANI.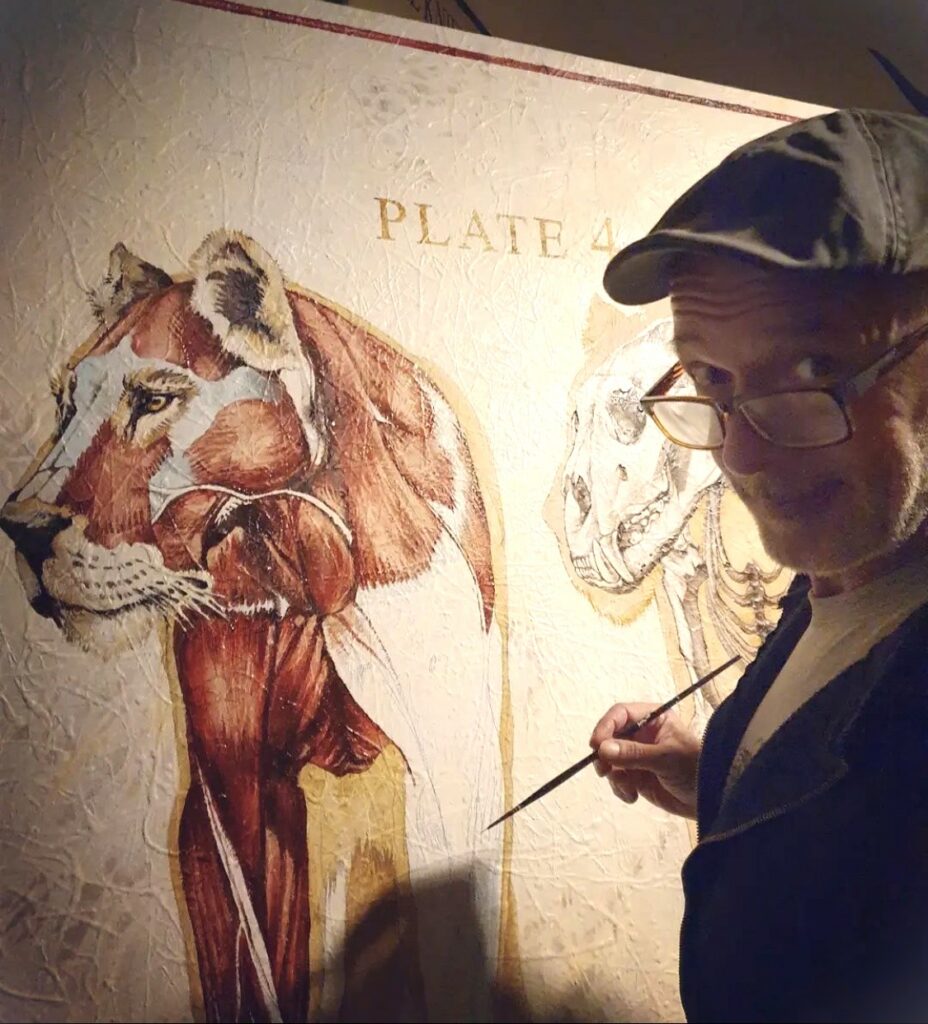 When you talk with Marco, the first thing he tells you is that motorcycles
have always been his passion.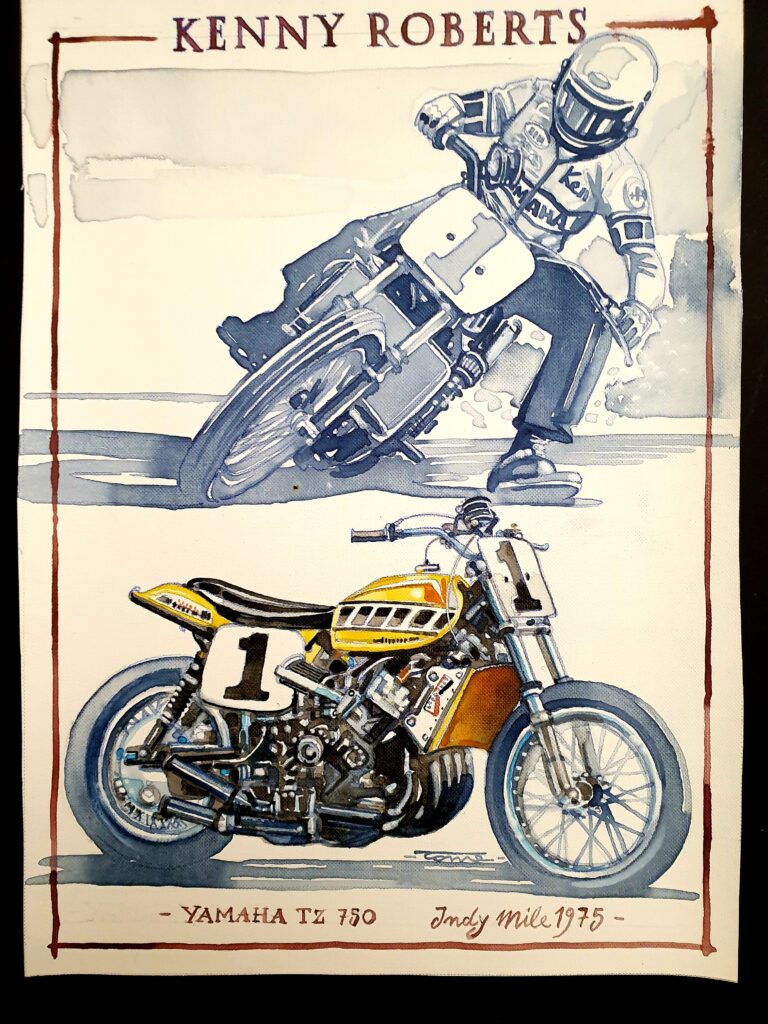 Keep in mind that Marco was born in the beautiful Italian city of Bologna,
in the Emilia-Romagna region, which is also called "The Motor Valley". Funny
enough, one of my favorite Harley Davidson T-shirts comes from the HD
dealership in Bologna.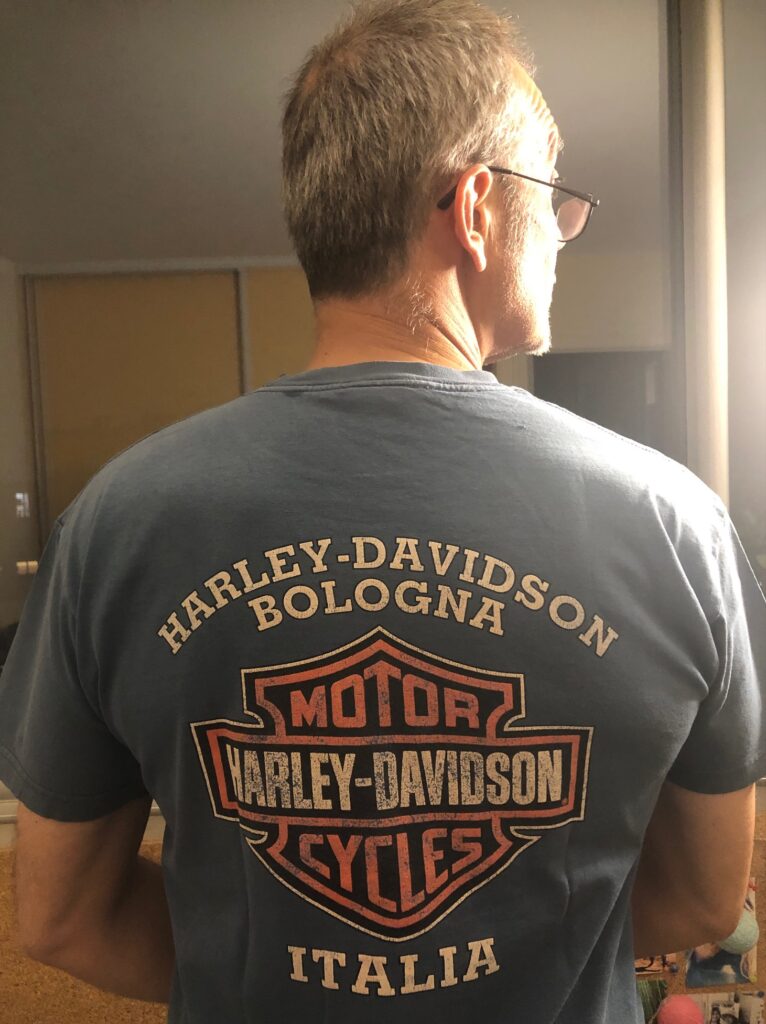 In addition to Ferrari, Lamborghini, Maserati, Ducati, Bimota, and Moto
Morini, a series of companies and artisans who foster the flavor and taste
of engines were also born here.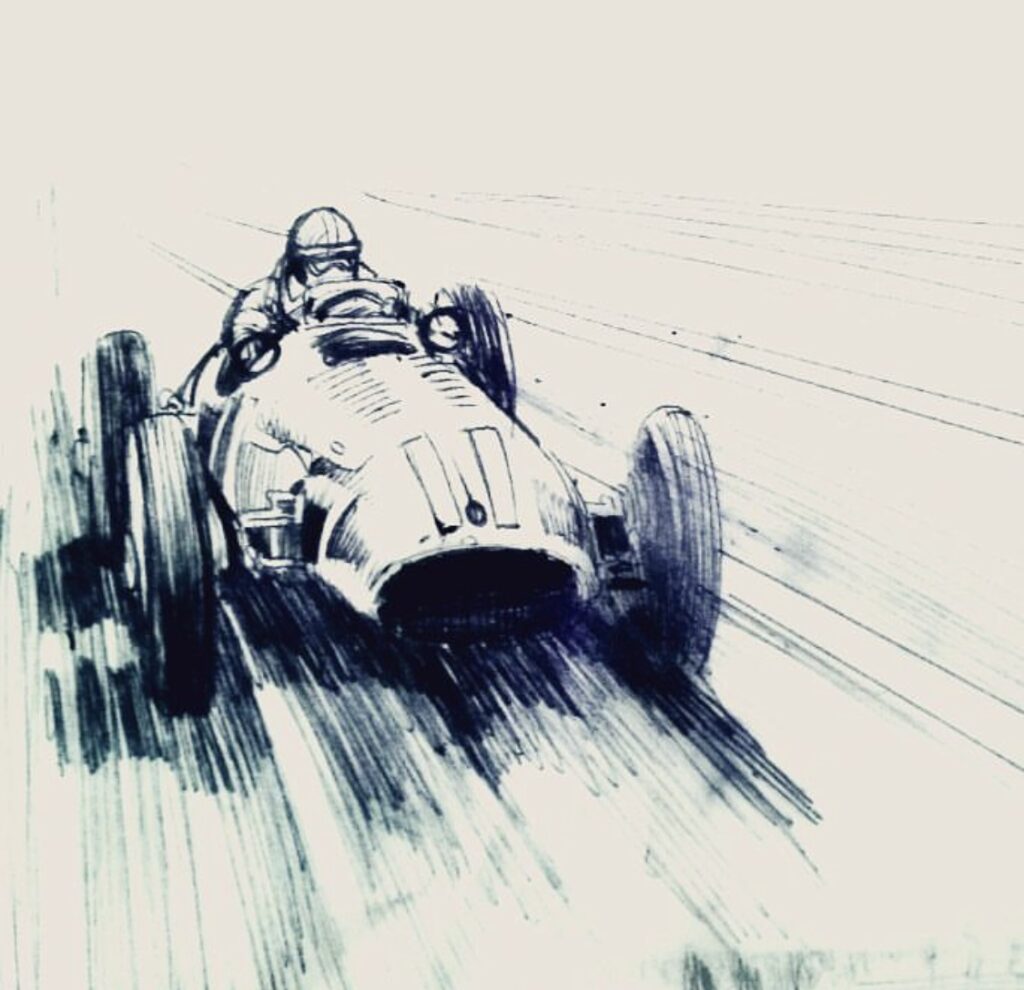 Marco started working as an art director for communication agencies, where
creativity and manual labor were key, during a time when there were many
computers and for advertising, one drew very by hand. He created motorcycle
images, designed suits for Moto GP and Superbike teams. In the clothing
field, he designed T-shirts and created designs for motorcycle brands.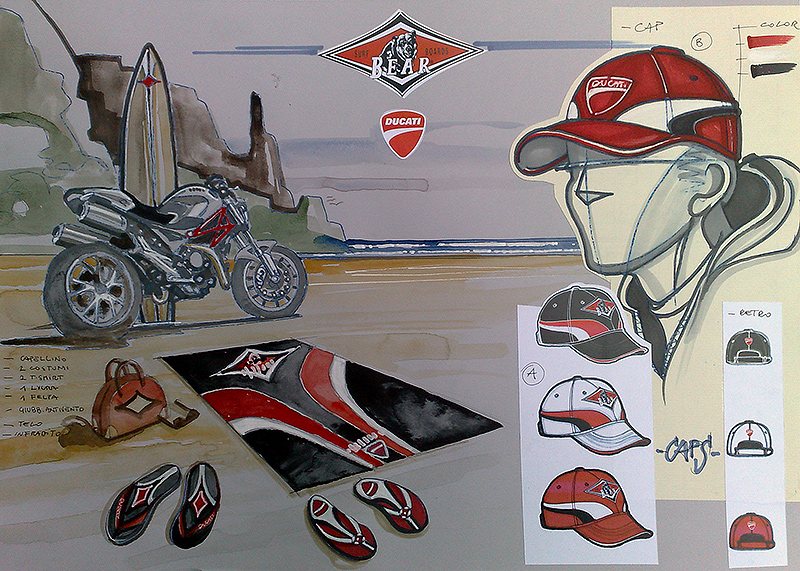 Marco has been off-roading for many years. He has always had a lot of fun
with big Japanese single cylinders. Now, for several years, he has been
riding a Harley-Davidson XR1200.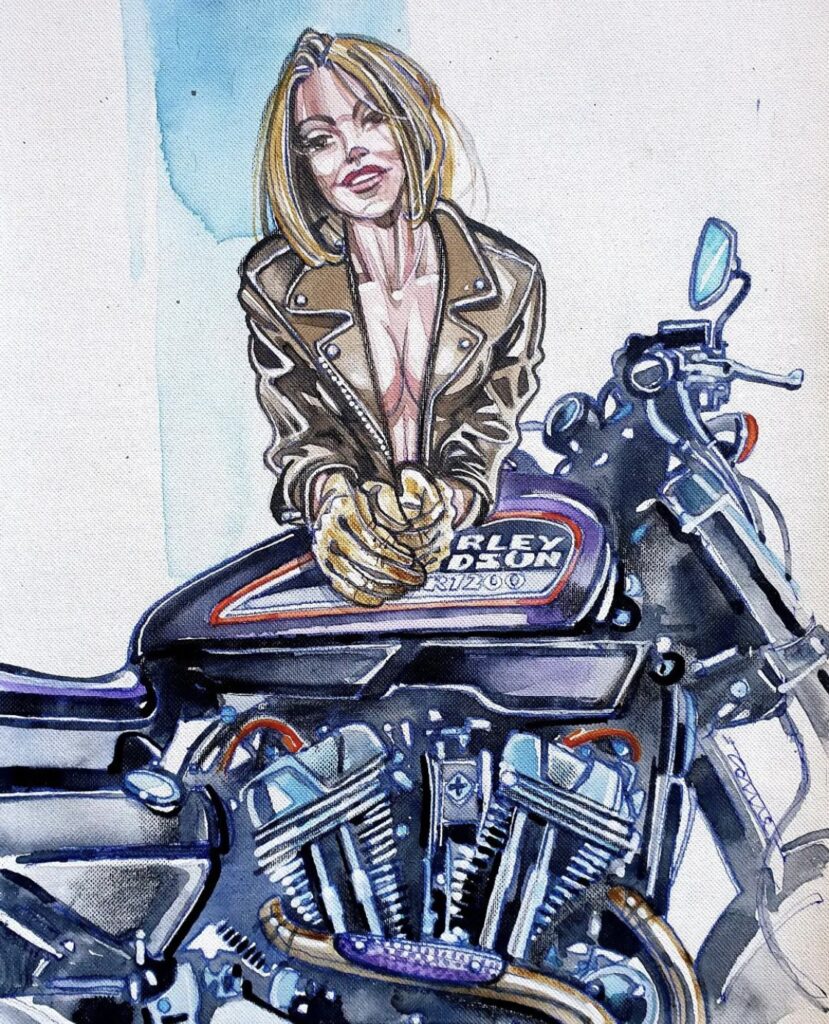 He has always been drawing and was able to attend Art high school and the
Academy of Fine Arts, becoming a master in the art of painting.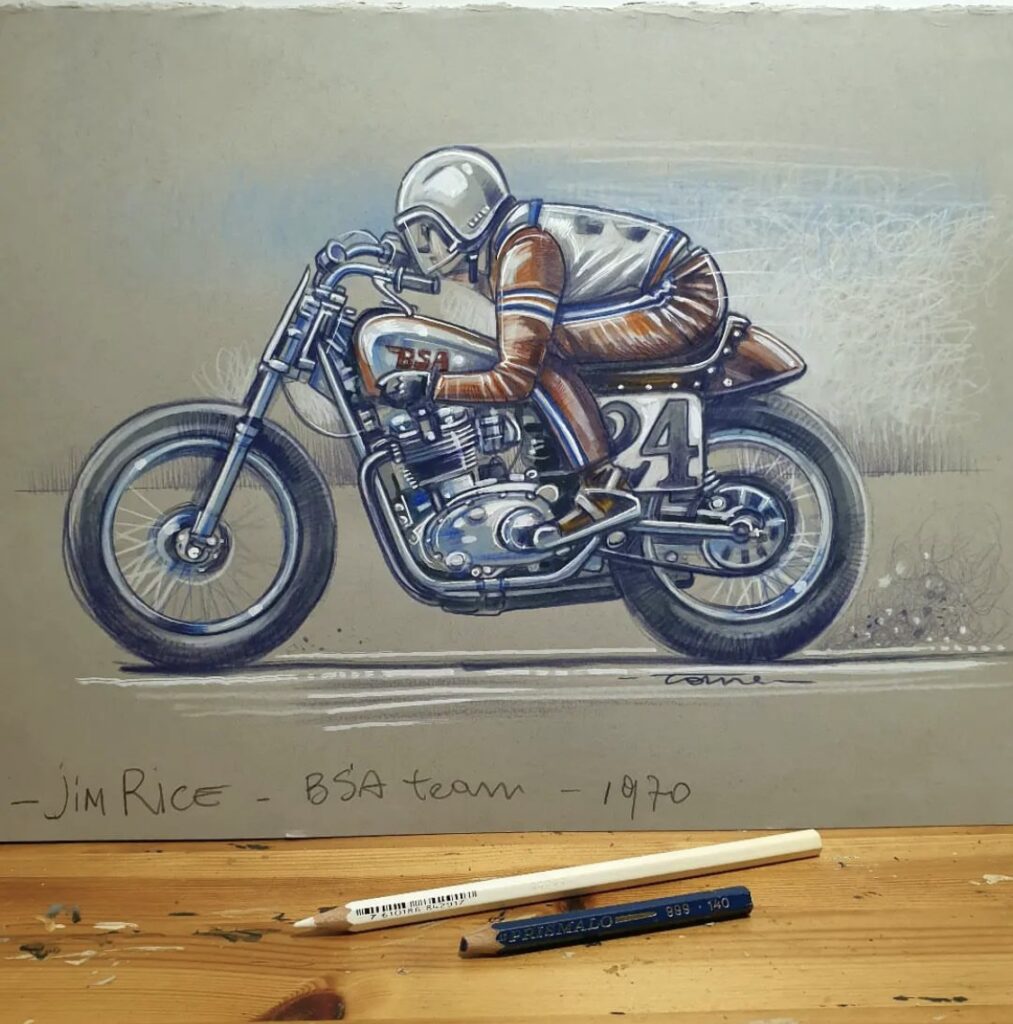 Nowadays, Marco still has the same passion and is doing the same things.
From time to time, he produces airbrush work for helmets and motorcycles for
private individuals.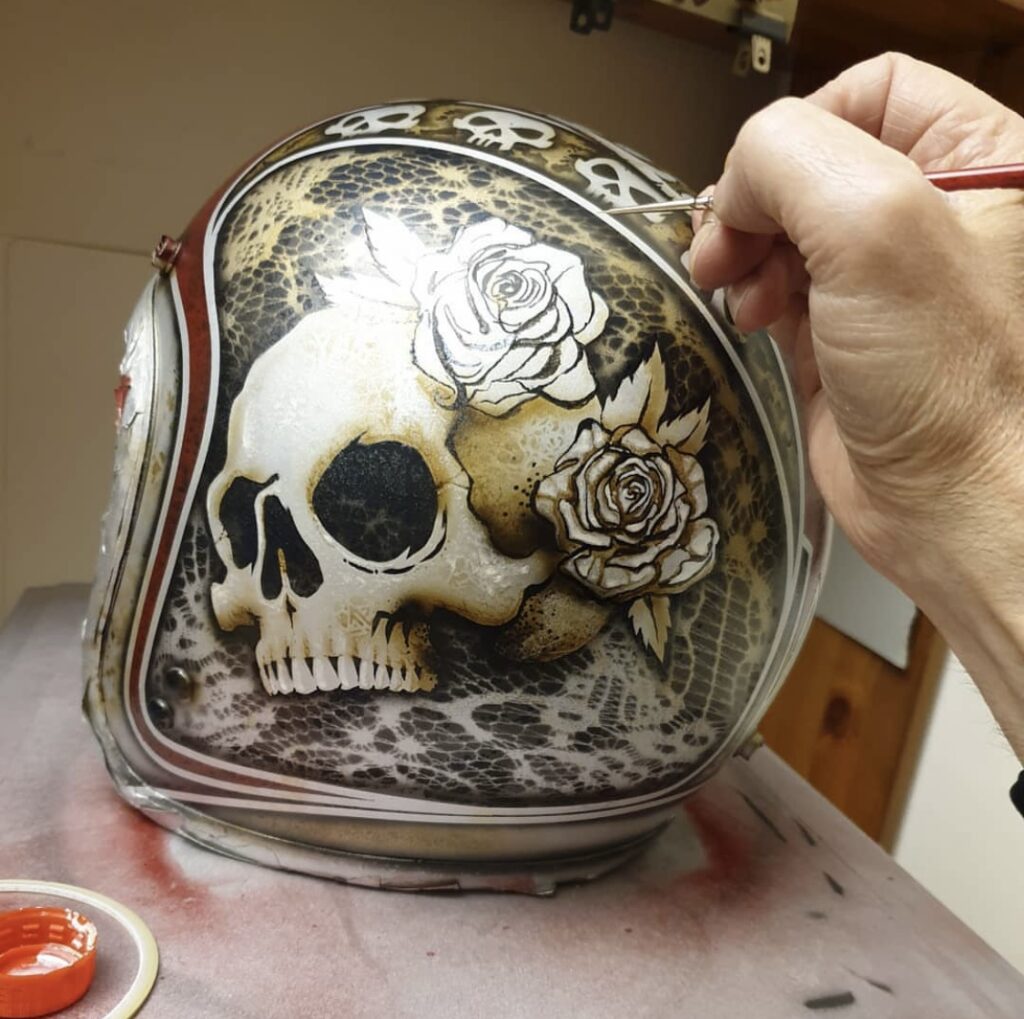 He also paints animals and participates in exhibitions to share his work.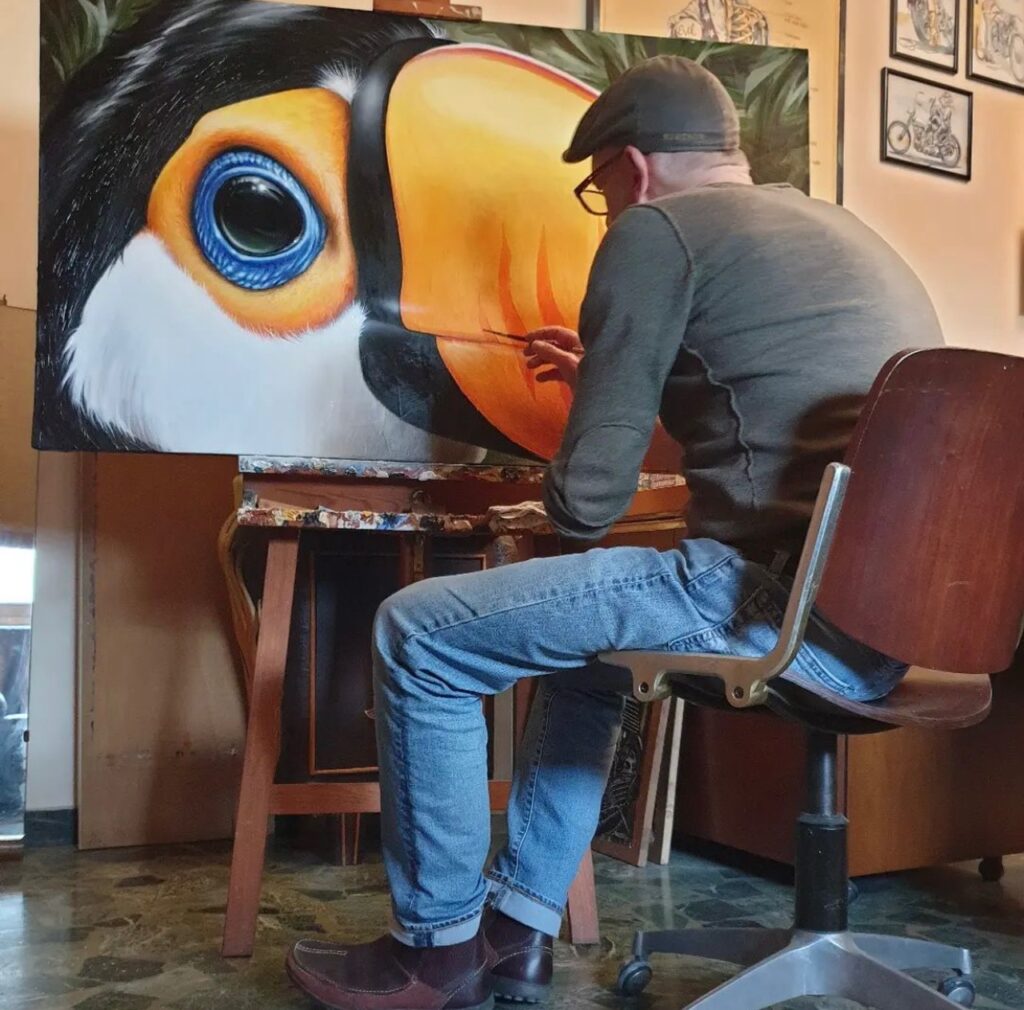 Marco says he doesn't have a muse or a magical source of inspiration. He
only knows that if he doesn't have a pencil in his hand, he feels sick.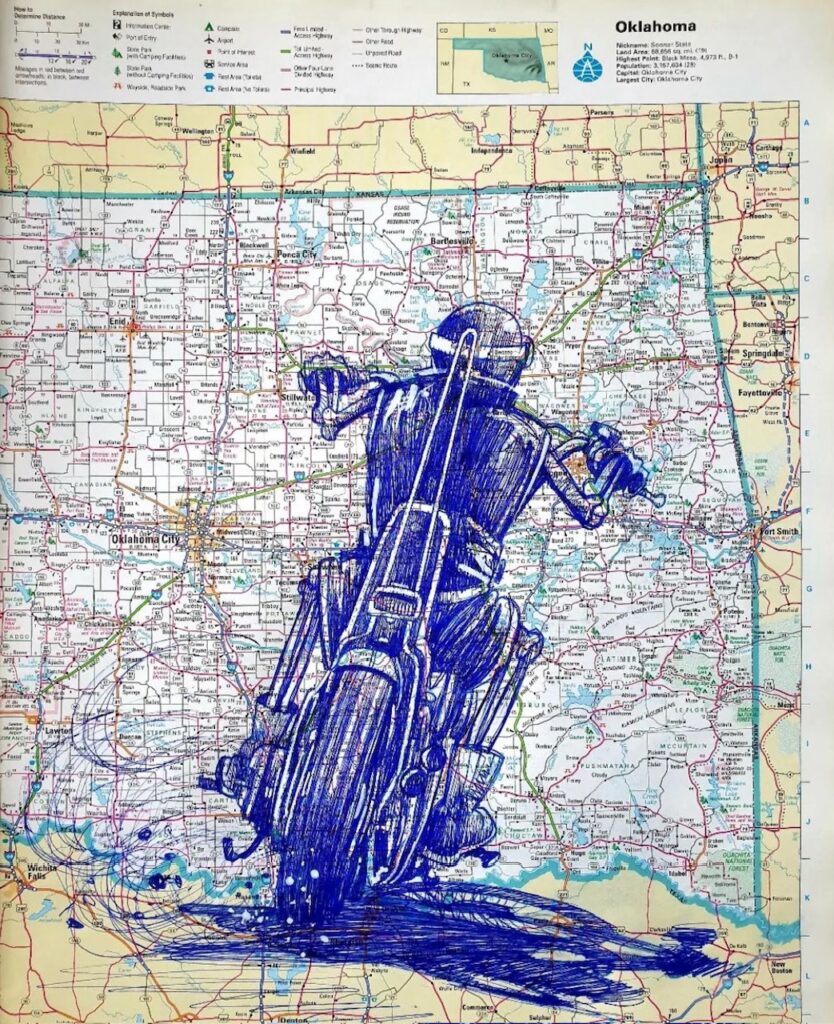 He says that he has to be careful not to isolate himself too much…
risking losing touch with reality.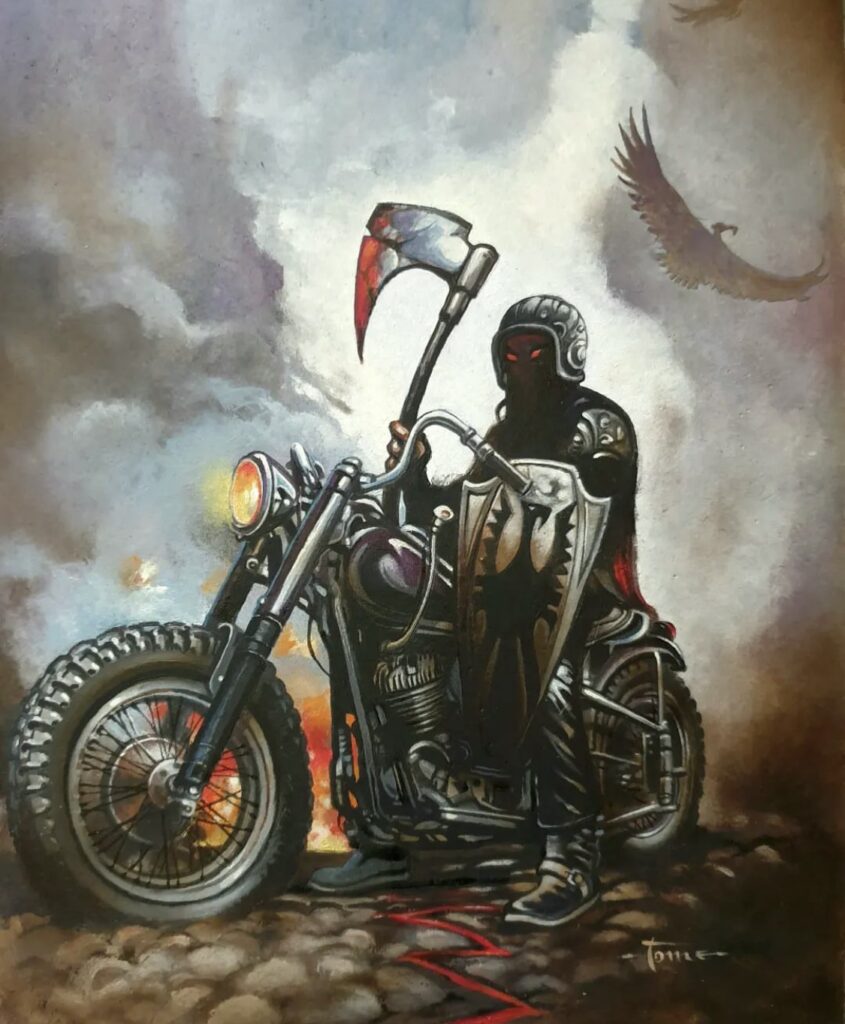 Being a cursed painter and getting lost in it is fascinating, he says,
but… it can also turn into an economic disaster.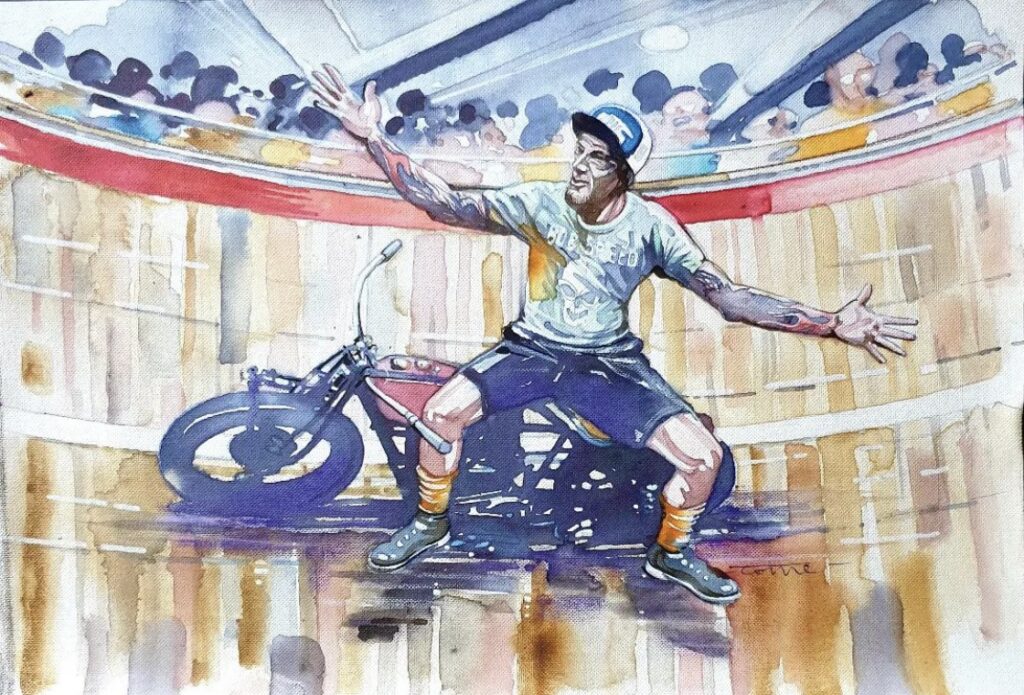 Marco says he's not a geek; technology doesn't really interest him. His
work is manual, and he loves to use different techniques. Illustrations are
produced with pencils or watercolors…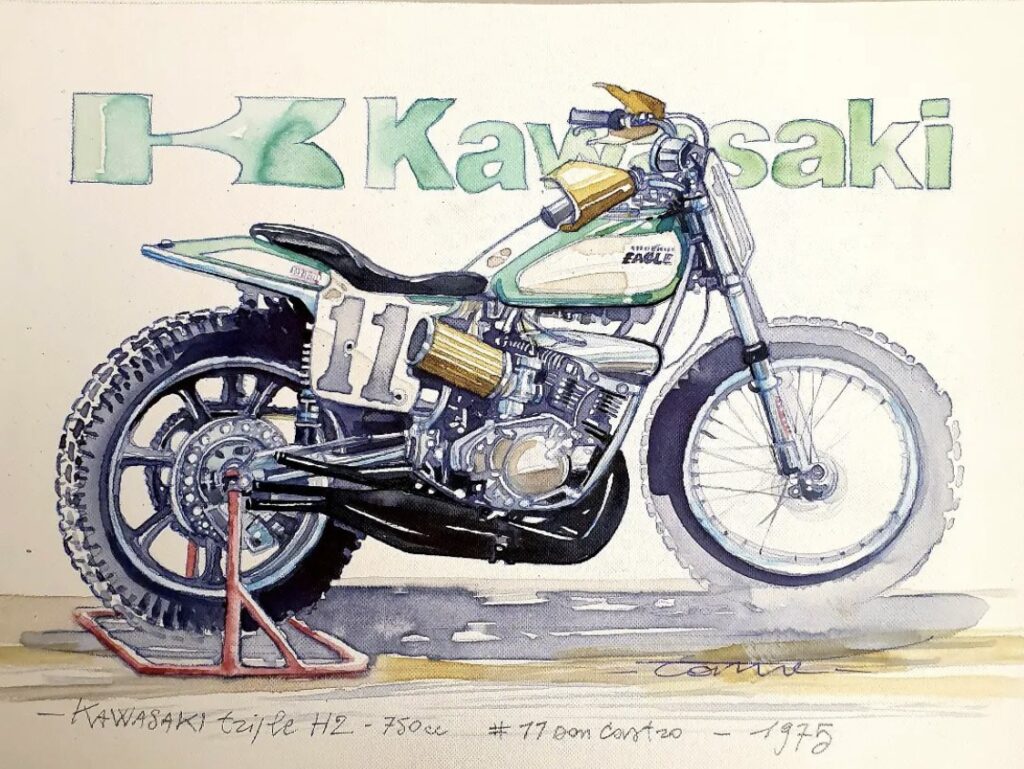 While the large works are usually made with oil on canvas or on wood
suitable for painting animals, a topic which is very dear to his heart.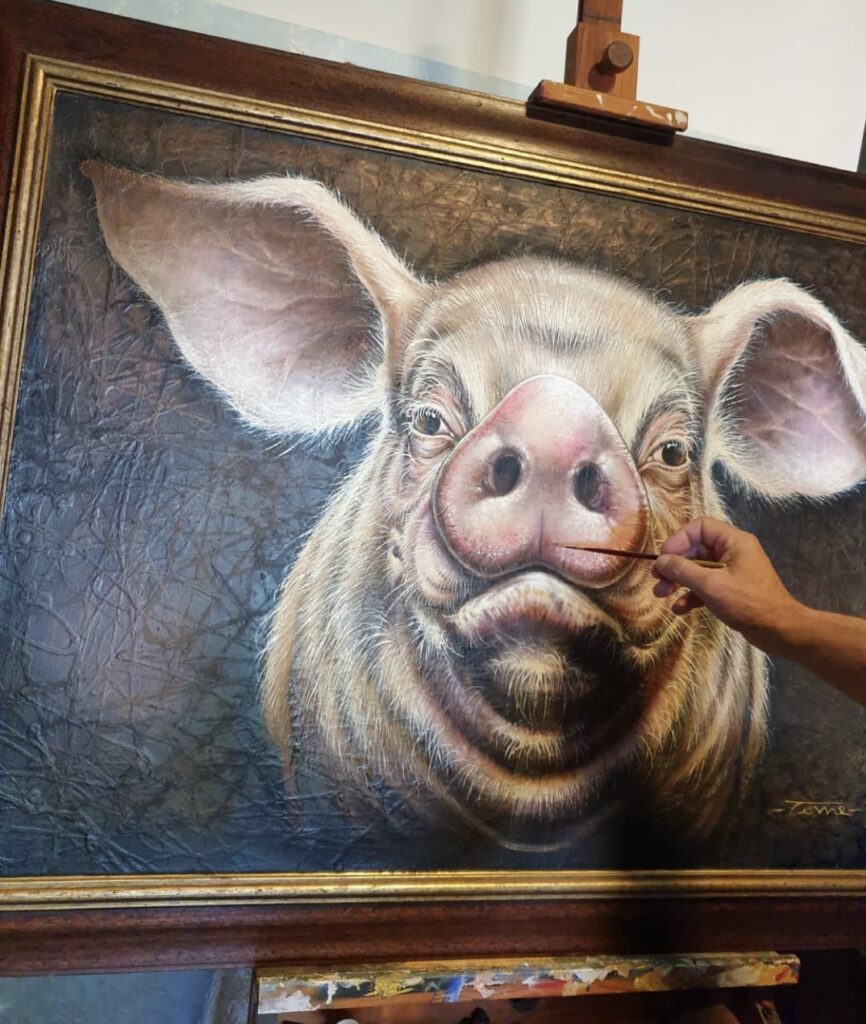 Marco has always tried to turn his passion into work. He acknowledges that
it's not easy. He remembers that, at the end of his art studies, he began to
try to live off his business, facing all the difficulties a young person
without experience can encounter.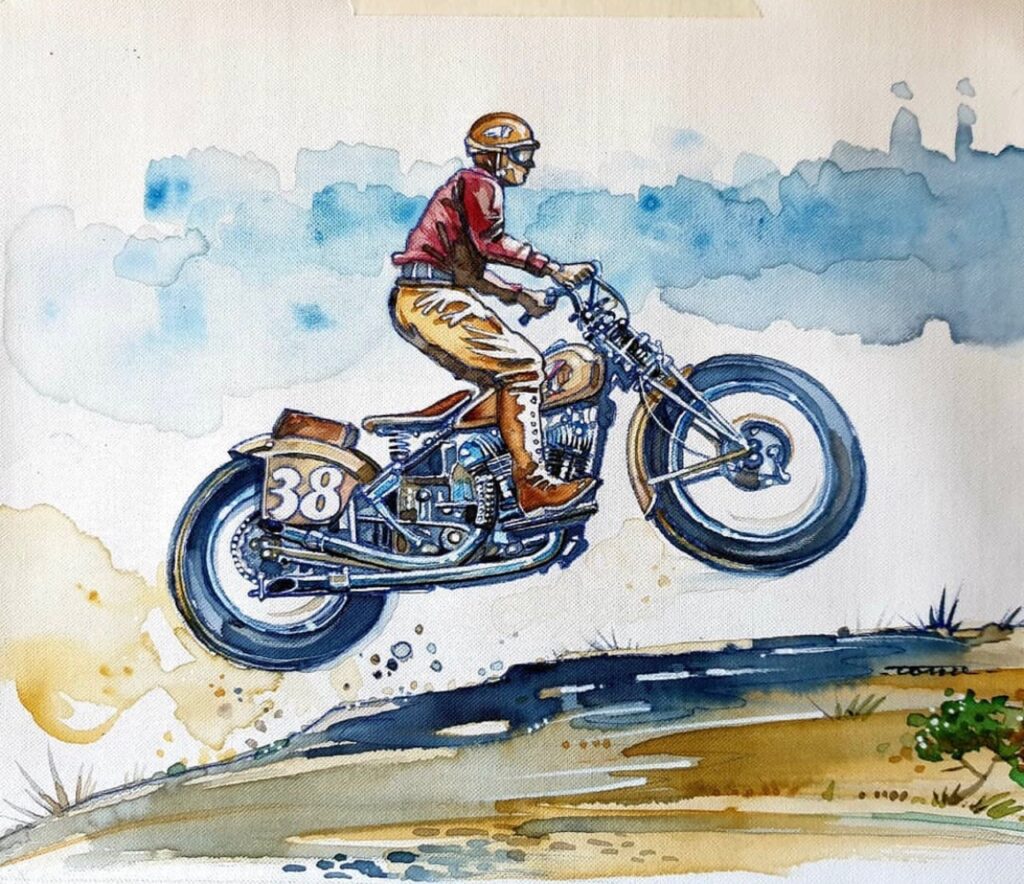 Marco Tomasani loves "chopper people" because they seem "sincere" and
genuine to him.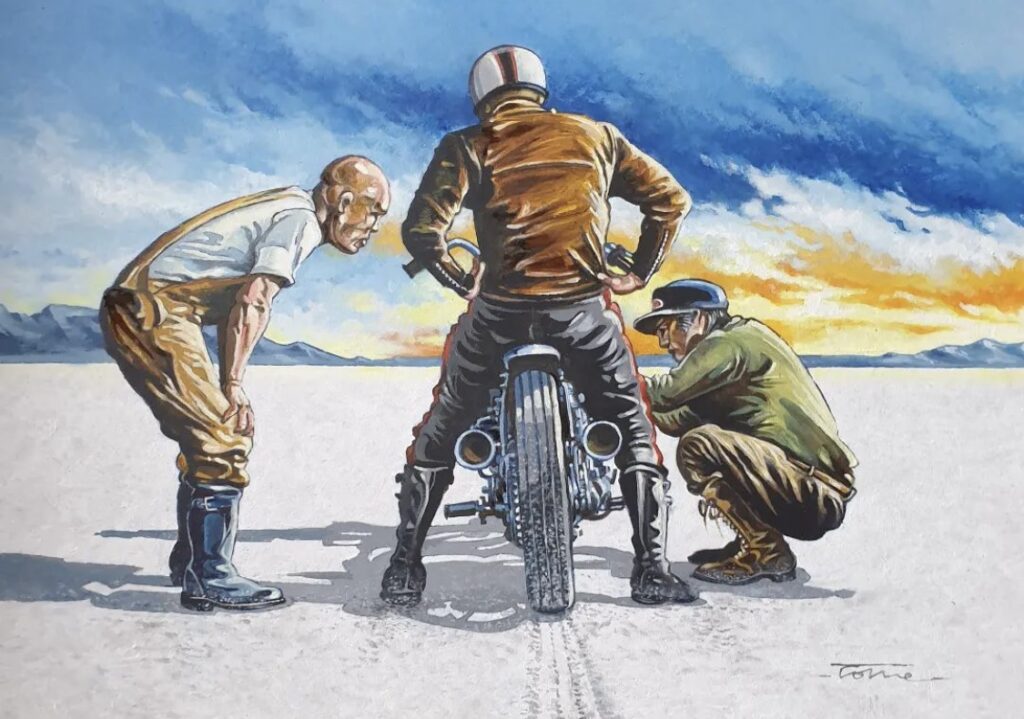 A person who rides an old motorcycle (and travels with it), and is unlikely
to reach their destination without trouble, must surely be passionate for
Marco.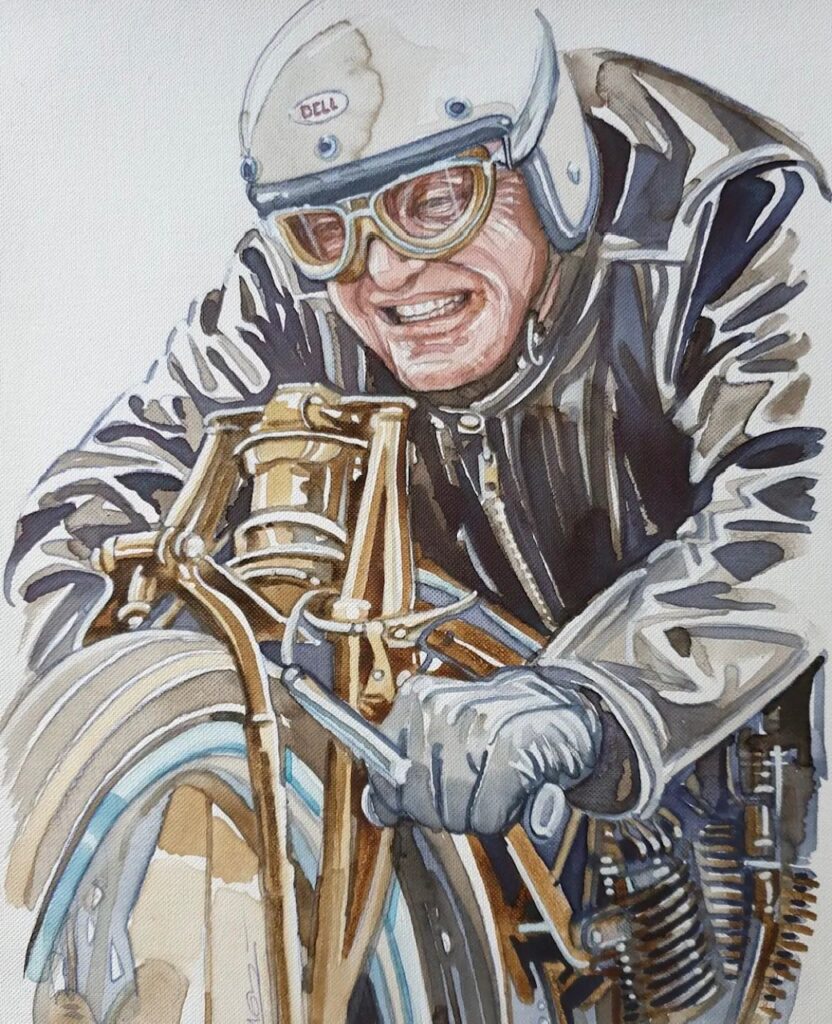 He also loves the roots in the past and the way of being together.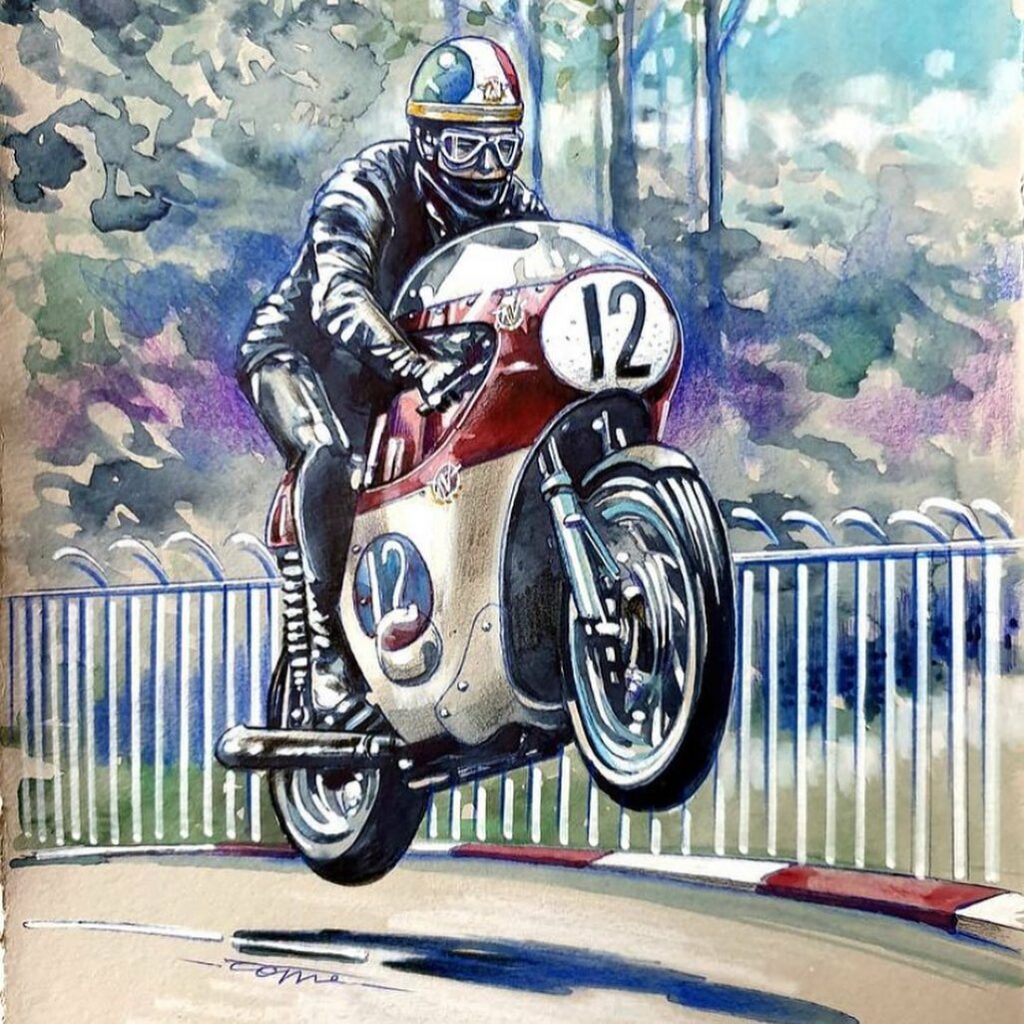 Marco thinks that, from his point of view, when you love your country, when
you take the time to look at the monuments, study history, love the food,
the women, everyday life… even surviving is sometimes an Art.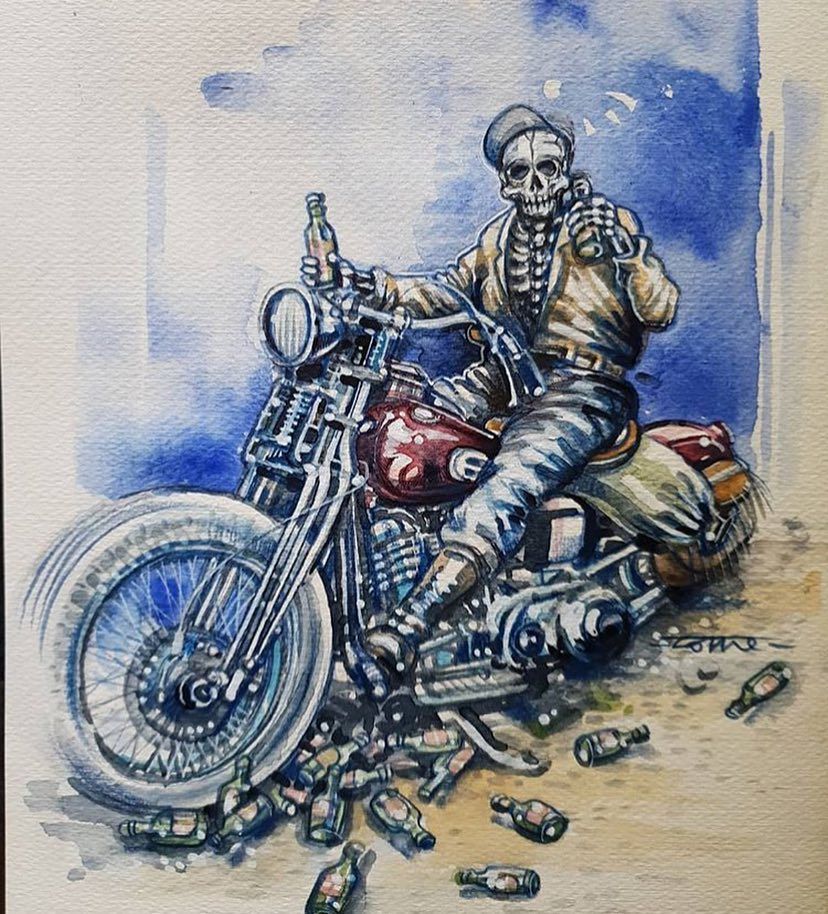 For sure, Marco has his own point of view about life…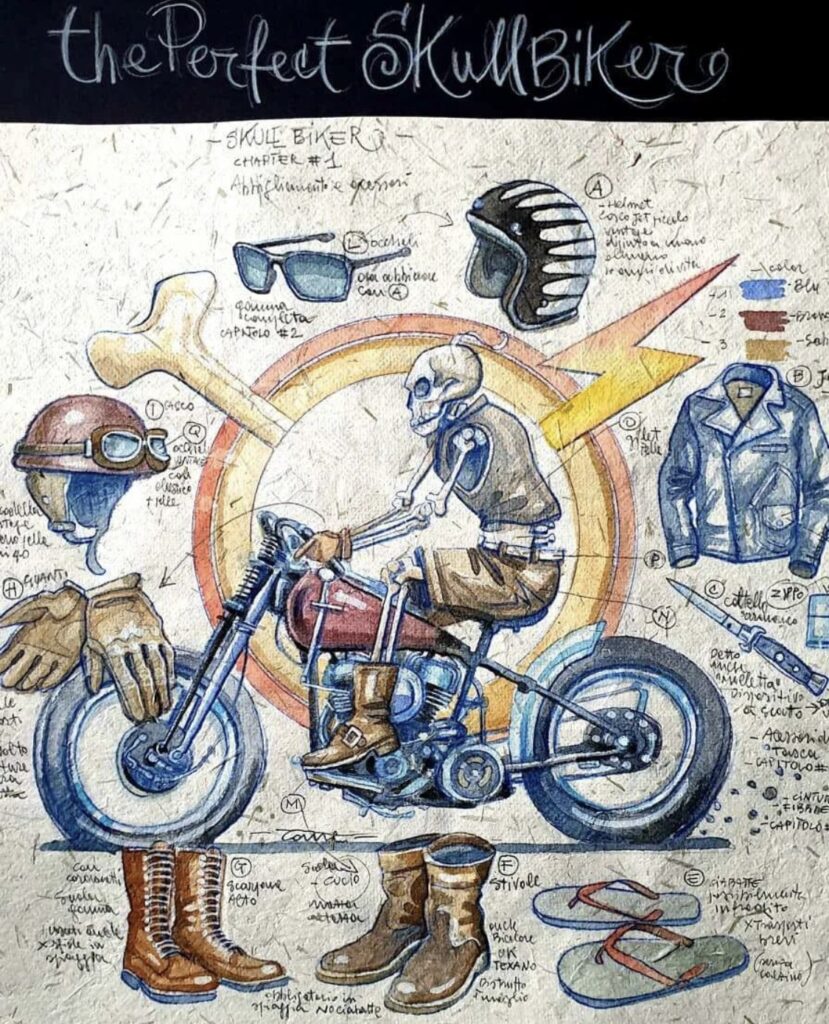 But in any case, TOMASANI is indeed a great Italian artist, no doubt!!!!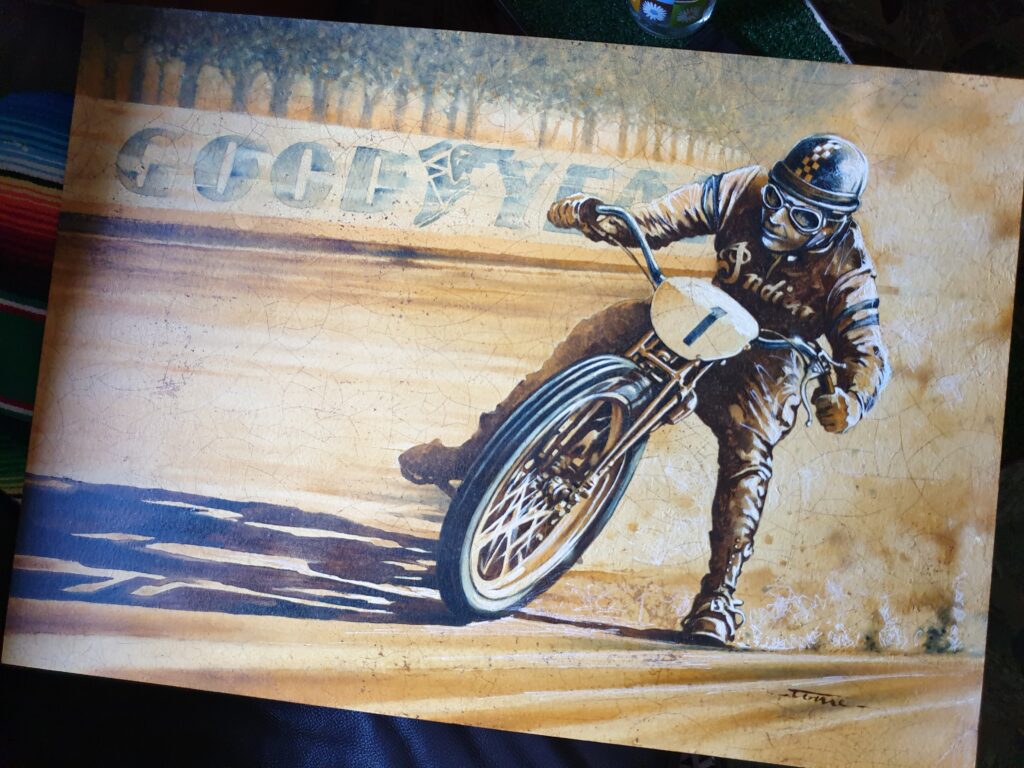 See ya soon on the Italian roads, who knows?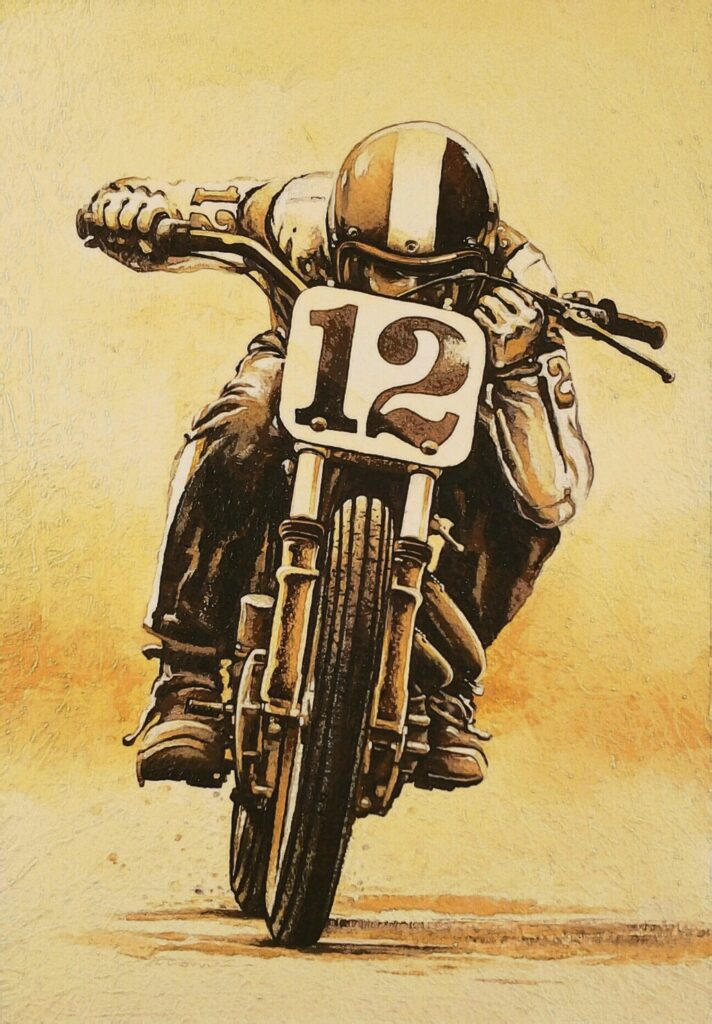 Hervé, your French biker friend.
PHOTO 24
See:  <https://www.marcotomesani.com/> Marco Tomesani
Also:  <https://www.instagram.com/tometomesani/> tomesani marco
(@tometomesani) • Photos et vidéos Instagram
And :
+39 333 6801488
<mailto:marcotomesani@libero.it>  marcotomesani@libero.it